No Comments
Cerebral Brewing | Character Reference Foeder Vienna Lager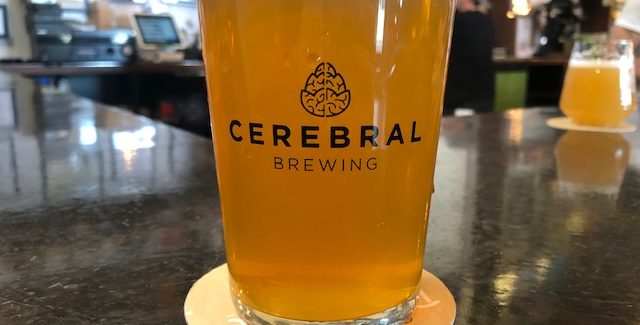 It's a chilly Friday afternoon in Denver, in the Bluebird District 2.5 miles directly east of the State Capitol, and the Cerebral Brewing taproom is buzzing. Not that this is unusual, of course. The four-year-old brewery frequently draws a big crowd to its bright taproom, one side of which uses academic papers as wallpaper. After all, the brewery's motto is "An Academic Pursuit," an honorable principle that guides these innovative brewers to offer beers that run the gamut. One of those is Character Reference, a foeder Vienna Lager.
5.5% ABV
Made with Tettnang hops, Character Reference has no real perceivable hop character and relies heavily on the strong malt presence. Cerebral uses Vienna and Pilsner malts from Troubadour Maltings in Fort Collins.
The foeder Vienna Lager is one of five unique Lagers Cerebral had on tap in January, but Character Reference is almost deceiving. Its color is a dark yellow, with an appearance more in line with a Pilsner. But the unmistakable malty characteristics of a Vienna shine through on the first sip. It splits its fermentation time between steel tanks and foeders.
The Vienna is light and crisp enough to enjoy more than one, but with enough malt strength to satisfy those looking for something heavier on the palate.
Character Reference is not unlike all the other uniquely named Cerebral beers. Some of the best names include: Auditory Illusion, a dry-hopped Gose; Intentionally Blank, an IPA; and Rampant Speculation, a Barleywine. Mostly, they're just random phrases with little meaning. But most importantly: They sound really cool.
But, perhaps the coolest feature at Cerebral Brewing involves the color in each person's glass, which ranges wildly from dark, light, orange, brown, and pink. Make sure you also save room for one of the multiple Cerebral Brewing Sours, IPAs and Stouts across its 21 taps.
An academic pursuit also includes making something for everyone.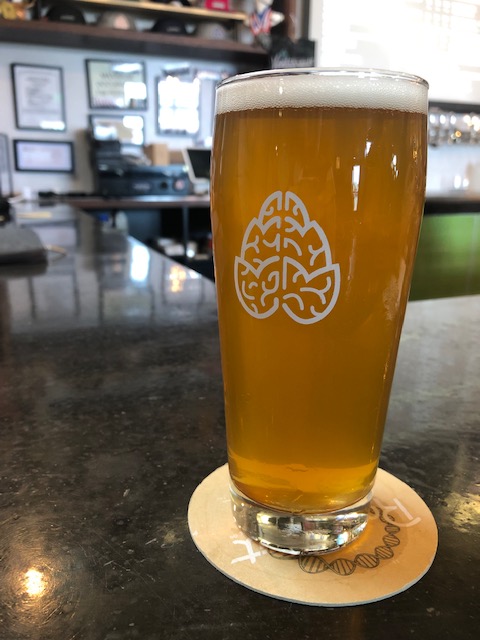 ---