No Comments
Former Future Brewing Company | Denver, CO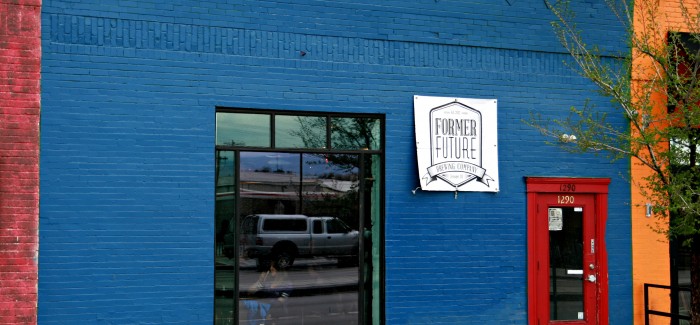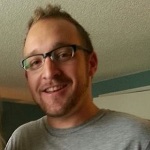 Former Future Brewing Company
1290 S. Broadway, Denver, CO 80210
Hours of Operation
Tue – Thu

: 

4:00 pm – 10:00 pm
Nearby Food Options:
Adelitas
– Traditional sit down Mexican fare located right next door.
Illegal Pete's
– Fast mission style burritos, think a higher quality, local version of Chipotle.
I was a fan of Former Future Brewing Company months before they served their first beer to the public. In fact, it all began with the latest trend of bringing it to the people through crowd funding as a means to launch the brewery. That campaign launched on Kickstarter and I knew I become a Former Future Brewing Company fanatic.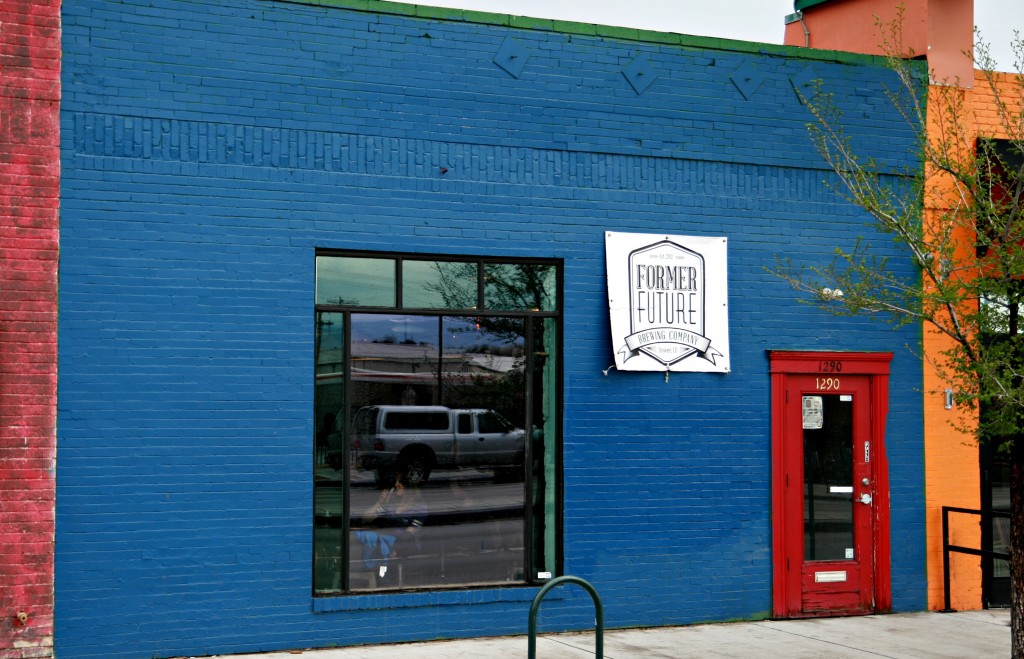 While brewing beer in Colorado is nothing new, Former Future takes a different approach from most breweries. Starting with its origins, of using the power of the internet to raise the money needed to make their hop-soaked dreams come true. Husband and wife duo James and Sarah Howat take old-fashioned beer recipes and throw in a modern twist to create exceptional beers that are familiar, but different. James started brewing more than 7 years ago with a clone of New Belgium's Fat Tire while he was studying microbiology at Colorado State University. James continued to homebrew after graduating and becoming a science teacher. He grew his operation, hosted tasting parties and started to dream about brewing beer full time.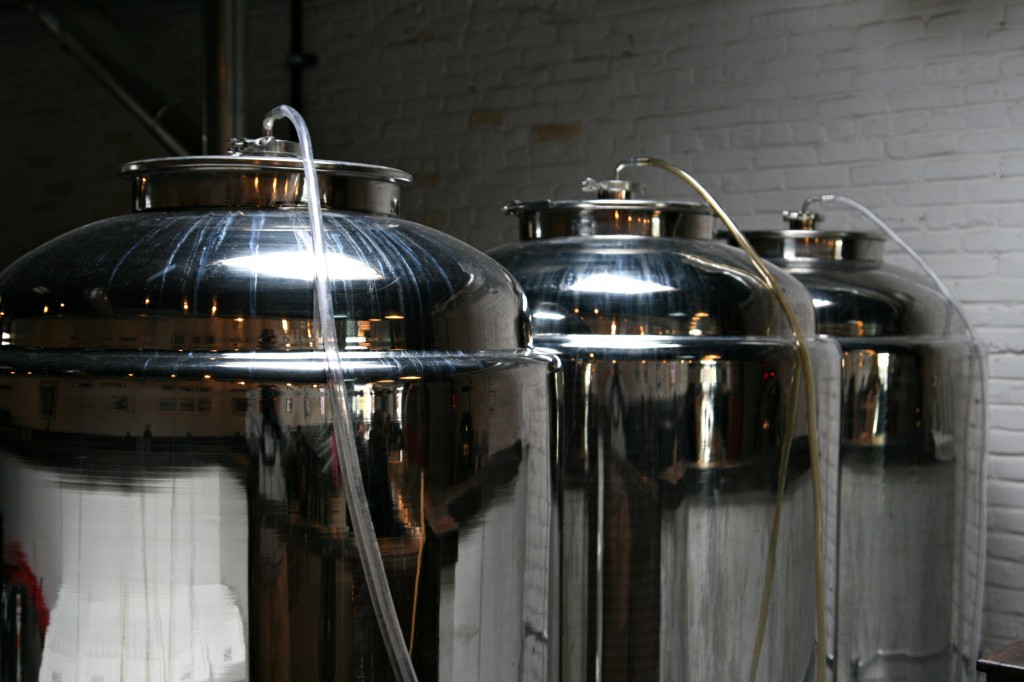 After some research, James and Sarah decided to turn to the crowdsourcing site, Kickstarter, to increase their fan base, while also raising money to open their own brewery. At the same time, they gained Facebook fans, including yours truly, by rewarding random missions. Both my brother and I received a free Former Future pint glass for taking a selfie in front of the taproom weeks before opening and posting it to Facebook. Former Future normally has 8 beers on tap: 4 year round choices, 2 seasonal options and a couple one-off creations. Lability is one of their most popular beers and is also Sarah's recommendation for what beer adventurers should try if they are just starting to explore the craft beer scene. Although it falls into the sour category, Lability is very light and sweet, but not overpowering. It is perfect to enjoy during a warm Colorado afternoon.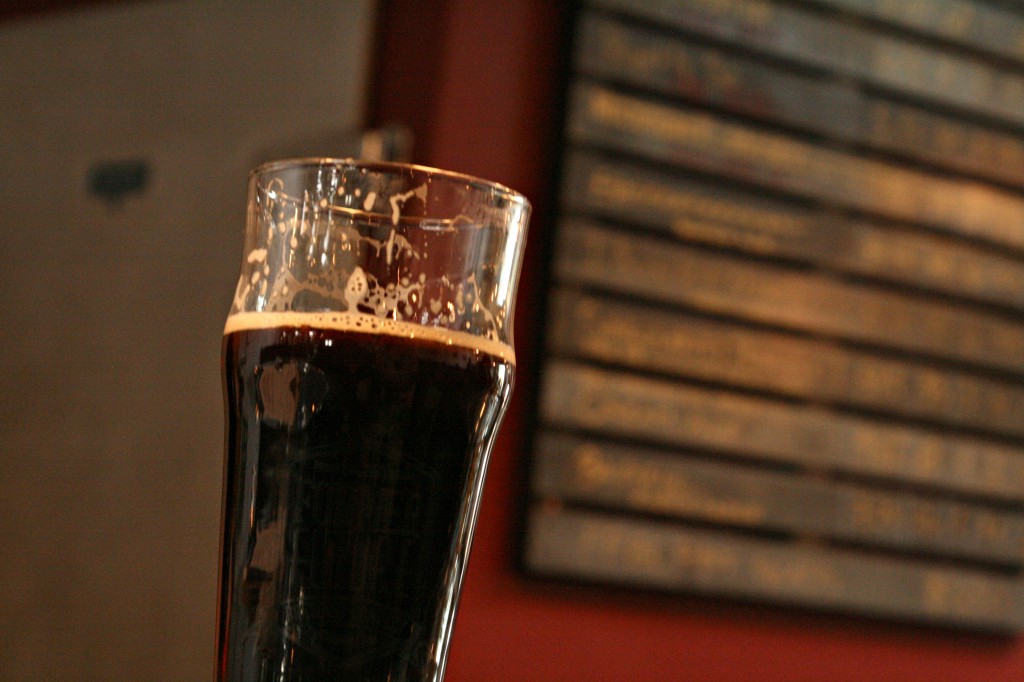 Former Future's selection is extremely accessible for beer fans of all levels. With options in many beer categories, nothing on the menu is too outlandish. During my latest visit, I had a small pour of Putin on the Fritz, a deceptively delicious 12.7% Russian Imperial Stout.  My roommate changed from a look of concern to surprising delight after trying this beer that "just isn't (her) style." The Former Future space, which used to be a Denver dispensary, is housed in an open and inviting area. You can stake claim to one of their large tables for you and a large group of friends or post up at the bar, which is made from 2 converted airplane wings tailored specifically for FFBC. All of the bartenders are very knowledgeable about their beer and personable to help you find the perfect Former Future's brew. If you are lucky enough to close down Former Future one fateful night, you may participate in one of my favorite traditions: Cat Sabbath, which consists of Black Sabbath blasting through the speakers while cute cat videos from YouTube play on the projector.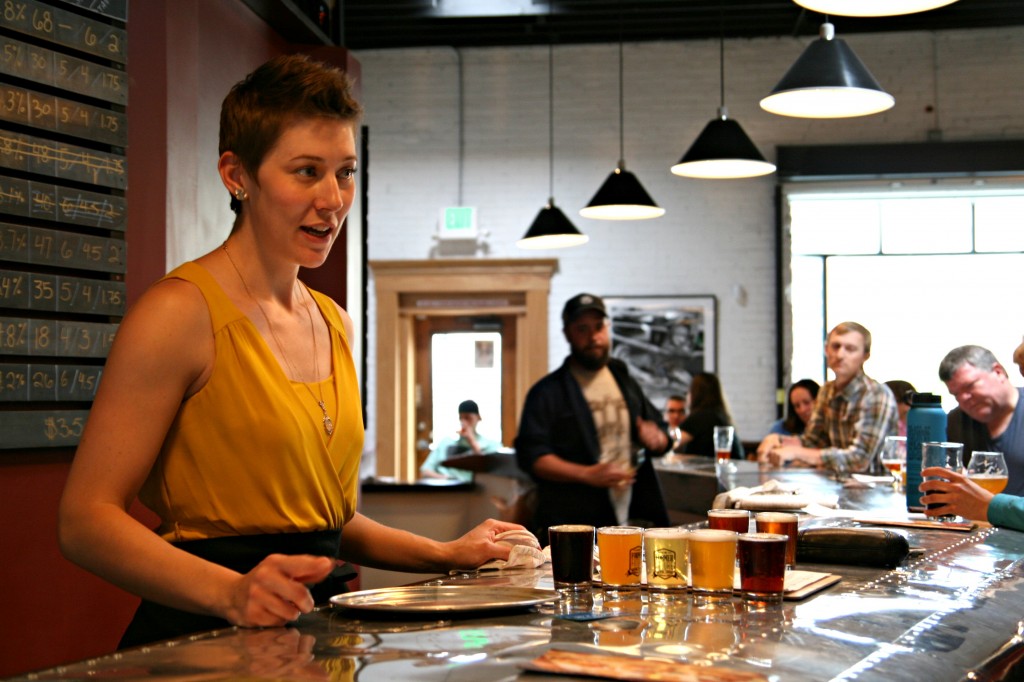 Tasting Notes:
Lability Sour Ale: 4.3% ABV, 30 IBUs
Light golden color with some cloudiness. Pleasantly sour, but not overpowering due to some sweetness. Citrusy with hints of other fruits. Nice tart punch to finish. This is THE beer to have as an introduction to Former Future.
Perplexity Brett IPA: 6.8% ABV, 68 IBUs
My favorite beer at Former Future. The name says it all as this beer is perplexing. I was surprised at the amount of initial tartness and how well it blended into the hoppy finish  It is the best of both worlds: Sour and Hoppy. This beer is so unique and still drinkable for everyone.
Prim and Porter: 6.5% ABV, 30 IBUs
One of Former Future's flagship beers. Deep dark color with a light cloudy head and coffee aroma.  Very light body and sweet for a porter, which makes it very drinkable. Notes of chocolate, coffee and caramel. A solid porter to drink in all seasons.
Dandyman English IPA: 6.4% ABV, 48 IBUs
Brewed entirely with English malts and hops.  Clear, carmelly color.  Light, creamy flavor with hints of nuts and biscuit.  The delightful mix of a creamy taste and crisp finish makes for a great beer.
Putin on the Fritz Russian  Imperial Stout: 12.7% ABV, 10 IBUs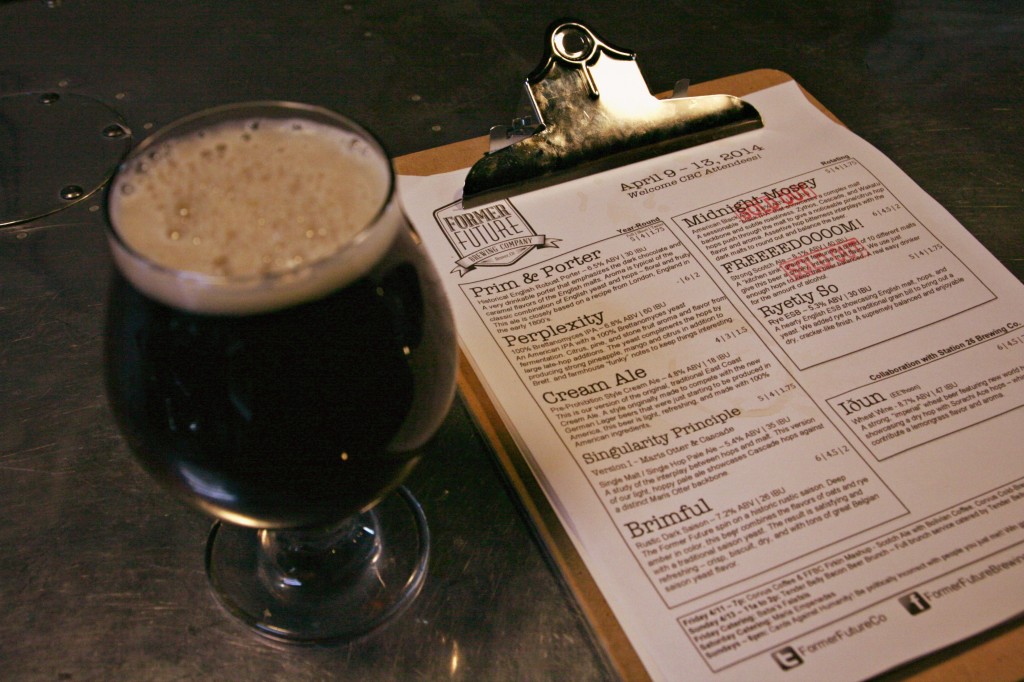 This beer is big in every way. Big body, big ABV, big flavor. Complex aroma with hints of dark fruit, caramel and roasty coffee. The flavor is equally as complex but also really smooth. You can feel the beer after every drink. This big beer seems a little intimidating but is really enjoyable. I recommend small doses.
I hope that my bias for Former Future compels you to give this new Denver gem a visit. Former Future is welcoming to beer enthusiasts of all levels.  With their unique take on so many beer styles, I continue to be impressed with James and Sarah's dream come true and look forward to visiting for years to come.
Photos provided by Laura Graham