No Comments
Burns Family Artisan Ales | Genie Logical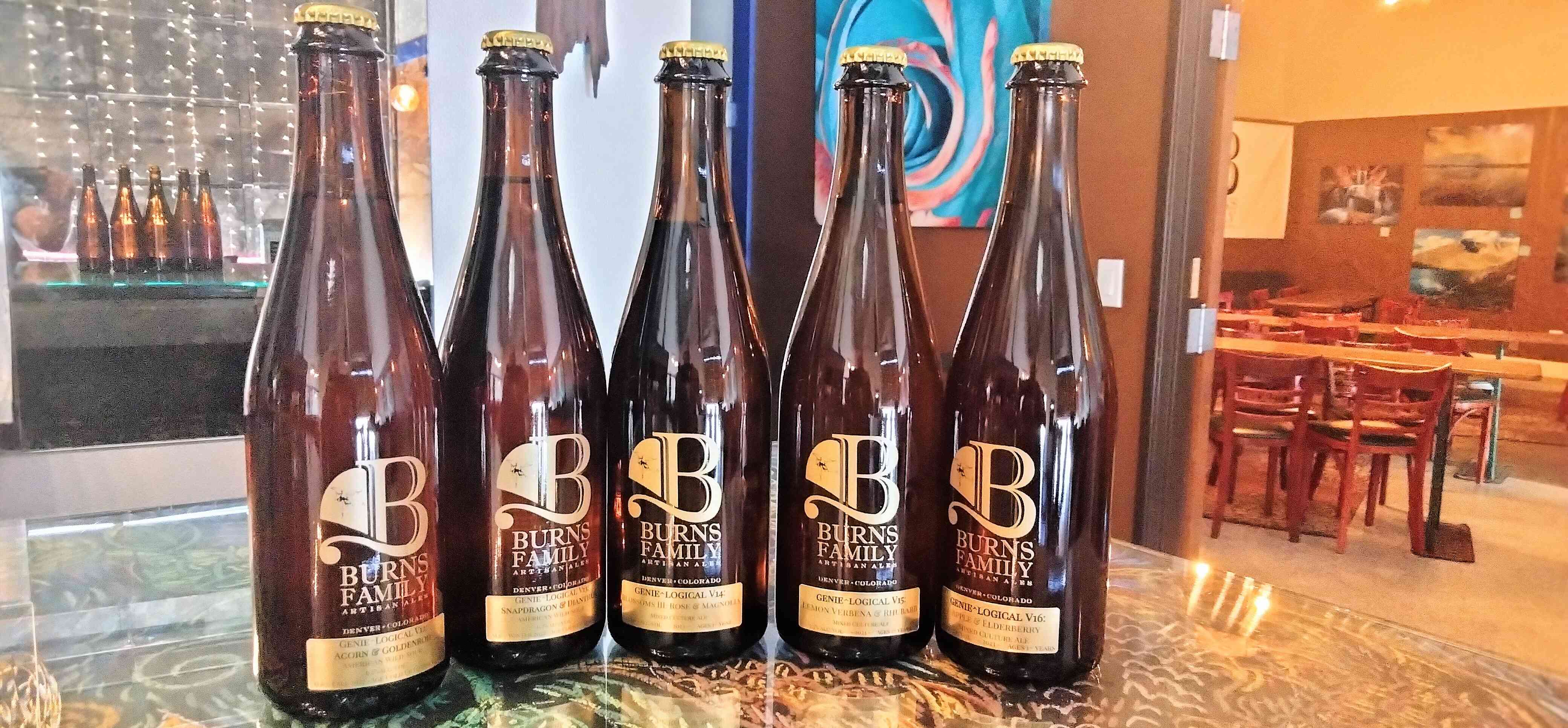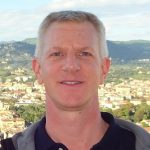 Rarely does a name so perfectly capture the essence of a beer as Burns Family Artisan Ales' Genie Logical. The mixed-culture wild sour actually represents a series of beers that began with a wedding beer and proceeded down a series of 16 generations to the current one. Each generation is an outgrowth of the previous, but unique in its own way.
Founding a Dynasty
The head of the family is Wedding Beer L+N, a brew that owners Laura Worley and Wayne Burns crafted specially for their daughter's wedding in August 2019. After the wedding, Worley and Burns accepted that they now had a entire set of equipment that was "contaminated" with wild, mixed-culture yeast.
It actually turned out to be a fortunate happenstance, because it spurred them on to realize one of their dreams when they opened the brewery; exploring wild sour beers.
"We created the wedding beer and decided to keep the culture going and the culture became the Genie Logical series," explains Worley.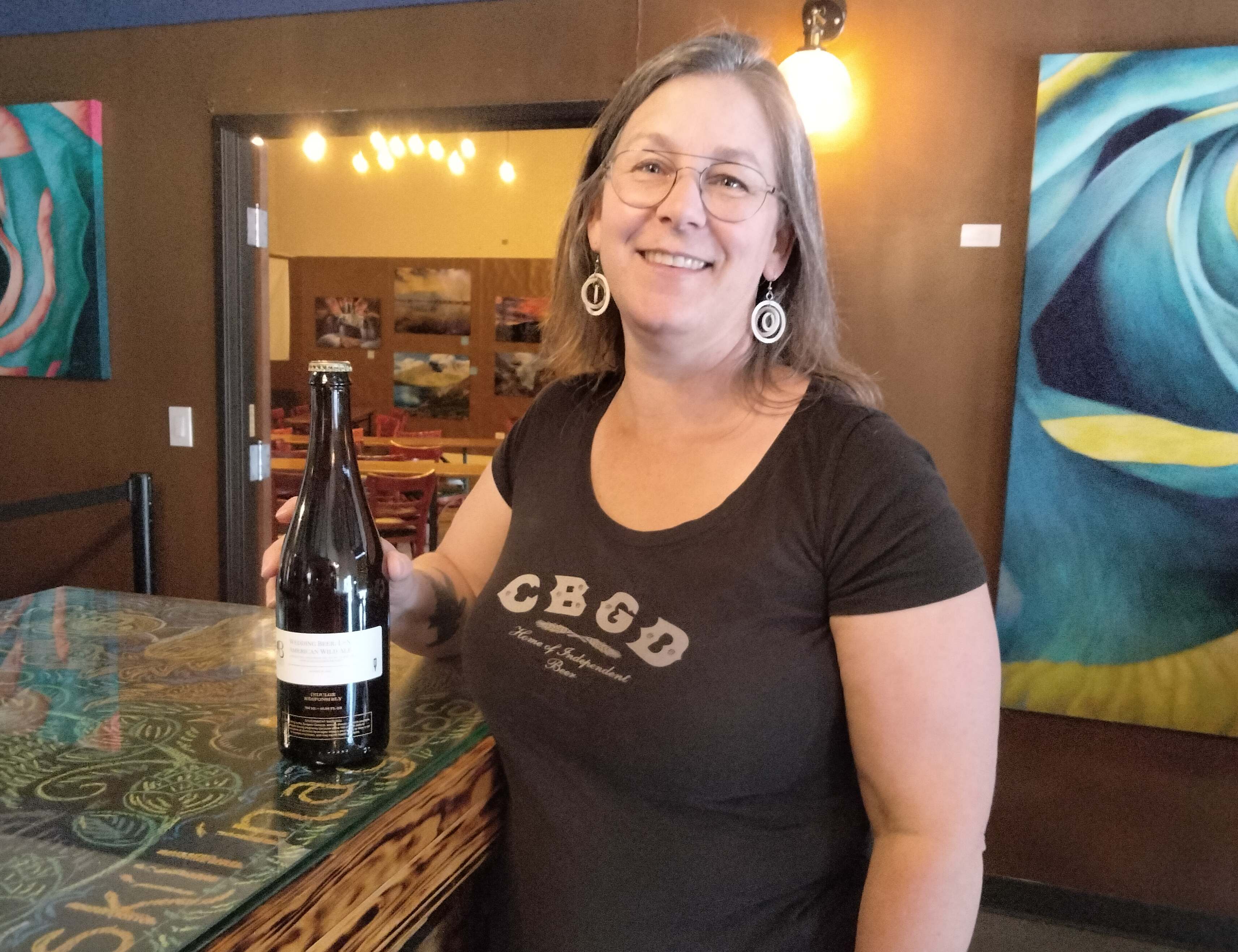 Creating Family Memories
While the decision to jump headfirst into sours was serendipitous, the beer's name was analytically planned out. Burns and Worley strove to capture the feeling that the beer creates. "Genie split from logical—it's magical but done logically," says Worley.
In addition to describing the beer, Worley and Burns try to capture personal meaning and interesting stories with every name. In this case, the Genie Logical lineage allows them to continually reflect on happy family moments.
"Any time this goes on, any time it becomes something different it is an opportunity for me as the parent, Wayne as the stepparent, to remember the wedding," says Worley.
Creative Ingredients Make Unique Brews
Each beer in the Genie Logical series shares the dynasty's base characteristic of approachable tartness. From there the brews stray down their individual paths based on the creative and unique ingredients that Worley selects.
Worley has a background as a chef that helps inform food-inspired brews such as cilantro-melon. However she's not afraid to stretch that knowledge to its creative limit with botanical-based versions like acorn-goldenrod. Some of the wilder flavors that Worley has used in Genie Logical's four-year history include begonia, peony, borage and sunflower seeds. In the future she hopes to develop brews with dandelion, wild onion and cattails. (Not all together!)
Given these rarely — if ever — used ingredients, each beer is a bit of gamble as to how it will mature. Says Worley, "It's definitely a little bit of a walk on the wild side with these various beers and a ton of fun to see what they become." So far, so good.
Experienced Brewers Tame Wild Flavors
The final product also benefits from Burns and Worley's combined 43 years of brewing experience. Because of the volatility of some ingredients the couple makes tinctures of herbs and flowers and slowly flavors-up the beer to find the sweet spot. They also analyze how the individual components are likely to interact together.
"If you've got a tart fruit you're playing to support the tartness, whereas if you've got a rich non-tart thing like a nut you're playing in the opposite direction like a thick, ground character," says Burns.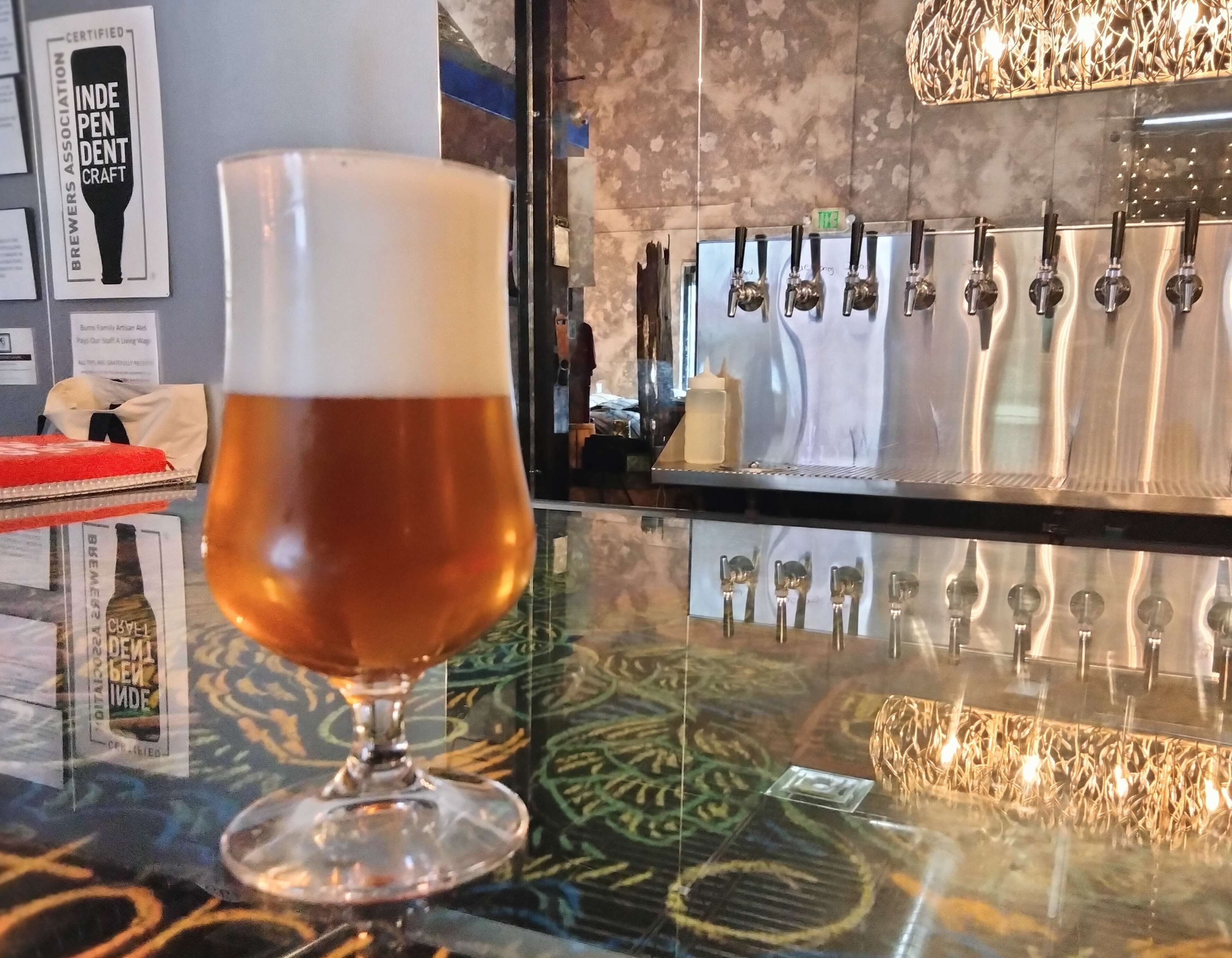 Of course, many of the ingredients aren't stocked on grocery shelves. In keeping with the spirit of the beer, Worley brings in "family" to source ingredients, enlisting Burns' membership club to harvest flowers from their yards, or in some cases plant things specifically for Burns. Worley also provides ingredients from her own yard and forages for some wilder ones. When she buys commercially, she chooses 100% Colorado-grown produce.
Burns Family Ales Current Genie Logical Offerings
The two most recent additions to the family are Rose-Magnolia and Apple-Elderberry (generations 15 and 16). Rose-Magnolia just came off tap but a limited number of bottles are still available. Apple-elderberry tapped Aug. 10.
The elder generation, Rose-Magnolia, has a golden-orange appearance and an exuberant head. The aroma comes off as lightly sour, similar to a Flanders Red, with mild floral notes and a recognizable rose smell. The taste is clean and tart, with the rose coming out decisively but not too assertively. The sharper flavors of rose are pleasantly modulated by the sweeter magnolia, which doesn't really stand out on its own. Acid and tartness linger in the aftertaste.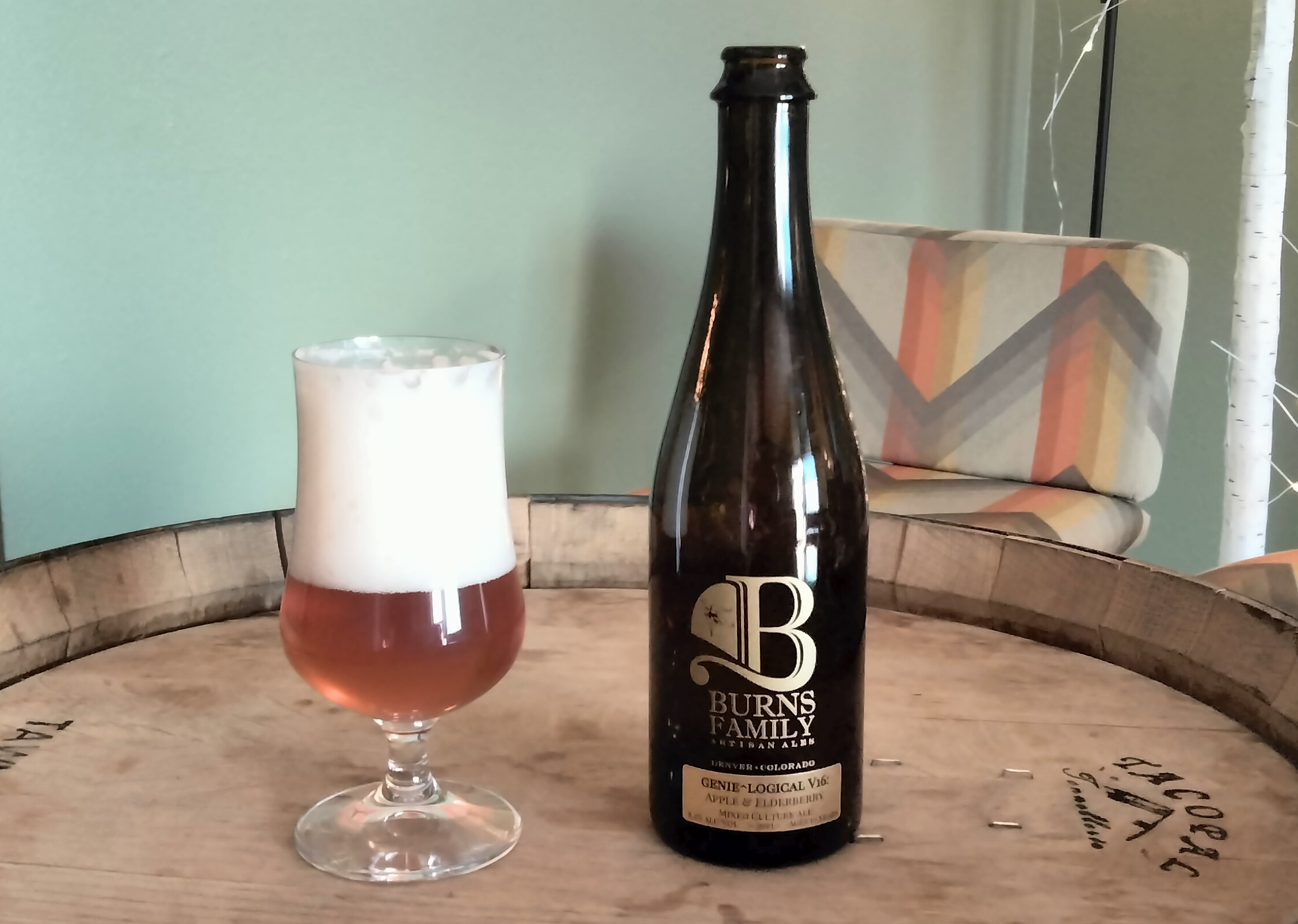 The newcomer, Apple-Elderberry, has a more pinkish-reddish appearance due to the deep-purple elderberries. It also sports a frothy head that falls quickly and displays beautiful lacing thanks to the apple pectin. The brew starts off tart but softens quickly, leaving minimal acidic aftertaste. The McIntosh and Honeycrisp apples infuse a subtle cider-like quality that complements the berry tartness.
Beer With Meaning
For Burns and Worley, Burns Family Artisan Ales Genie Logical encapsulates family in multiple ways. From its initiation at their daughter's wedding, through the various generations of brew, to the taproom family that contributes ingredients and with whom they share each flavorful example.
"It's a way for us to express our soul and the character of who we are," Worley says. "These stories are important for us and I think shed an interesting light for people who drink it."
Featured image photo credit: Scott Grossman
---