No Comments
Celebrating Nine Years With Liquid Mechanics Brewing Co.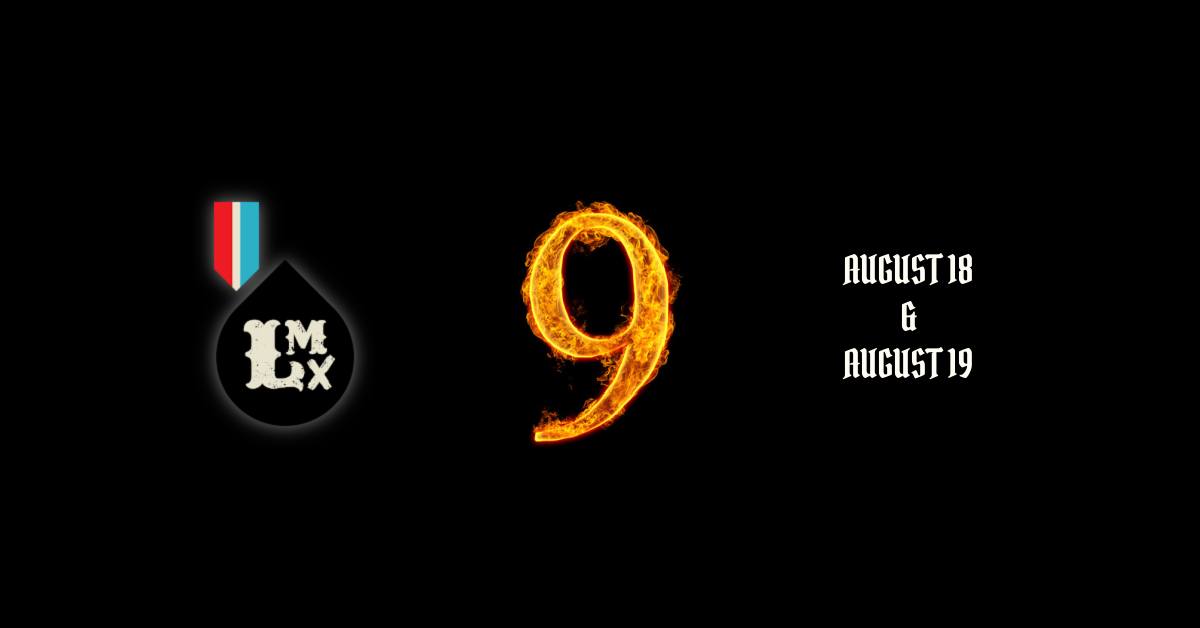 This weekend, Liquid Mechanics Brewing Co. located in Lafayette, CO will celebrate its 9th Anniversary. A conversation with CEO Davin Helden over a couple of their award winning Mexican Lagers – Cerveza Mechanica – proves it's no accident they are still thriving nearly a decade after first opening. A thoughtful commitment to what Helden calls the 3 S's "Suds, Space, and Service" has been the simple yet powerful motto fueling the brewery since day one.
Suds: Award Winning Recipes
View this post on Instagram
When Liquid Mechanics first opened in 2014, a lineup of German Lagers was the goal for Helden and fellow co-founders Seth Townsend and Eric Briggs. However, the customer demand for more hoppy creations was so high that they quickly pivoted and brewed their first IPA 3 days after opening. 
Today, the brewery continues to monitor customer's evolving tastes, brewing anything from a Peanut Butter Porter to a Fruited Pastry Sour while also carving out a core offering for more traditional styles. And a quick glance at their 70+ medal wall affirms that this commitment to innovation comes with no compromise to quality. When asked if there is a medal that he's most proud of, Helden says, "I think I'm most proud that we have medals across all different styles. Our niche is that we don't have a niche – we're willing to try almost anything."
---
Space: Fostering Community
View this post on Instagram
The search to find the ideal location began with a simple request from Townsend to be able to bike to work. Concentrating their search to a 20-40 minute bike riding radius the three former biotech professionals and co-founders landed on their current spot in Boulder County. Daunting to have acquired such a huge space, the co-founders focused on their main goals of brewing great beer and fostering community.  
A noticeable absence from the main tasting room is the presence of TV's – a deliberate decision, says Helden. "We focused our taproom around human connection. We want people to come in and just chat with each other, no distractions.
The gamble more than paid off – In 2016, Liquid Mechanics further expanded their footprint by adding a barrel room for overflow seating and private parties. The additional space also allowed the brewery to continue to innovate and expand distribution by starting a barrel project and adding a canning line.
---
Service: World Class Staff
View this post on Instagram
When asked about the staff, it's clear Helden is as equally proud of his people as he is his award winning beer. "We want to hire rad people that reflect what we think the brand should be. We've done 1,000 things wrong, but we know how to hire really awesome people." Rad and hardworking: Liquid Mechanics sells 1,200 barrels of beer every year across the bar at their single location.
A frequent topic of conversation at the brewery among patrons and staff is the colorful "Militia Member" mug club wall showcasing a unique block each mug club member gets to decorate once they hit 20 visits. Why 20 visits? "By 20 visits, you've met the staff, you know the energy and the aura of the place, you've made some friends and you've tried a lot of beer," says Helden. There's plenty of checkpoints to hit along the way to 20 though – from a free pint at 5 visits to a free t-shirt at 15.  
---
Cheers to Nine Years
View this post on Instagram
To celebrate the milestone of another year, Liquid Mechanics Brewing Company will host a two-day event on Aug 18th & 19th. Featuring 20 beers and 6 bands, Helden says the two day celebration with free admission is "a way to give back to the community and say thank you." As for the next 9 years? Helden says, "Well for one we hope to stay open. But in all seriousness, continue what we've done since day one: focus on suds, space, and service."
---