No Comments
PorchDrinking's Weekly Denver Beer Beat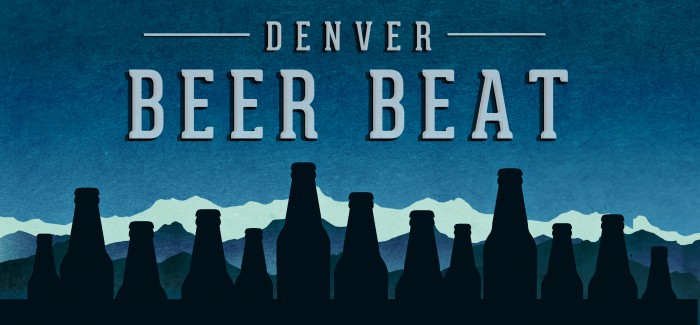 Hey there PorchDrinkers! Native to the city and looking for events to tide you over for the week? New to the city and looking for the best place to find tasty suds? Visiting and looking for events to hit while you are in town? Check out this week's Denver Beer Beat . . . did we miss any events in this week's? Let us know.
Welcome back to another installment of PorchDrinking's Weekly Denver Beer Beat. This week, we highlight many of our favorite Denver breweries, eateries and festivals that are creeping up on our calendars. With Father's day coming up, remember to treat your pops to a brewski and let him know how rad he is. Here are this week's beer events around the Denver Metro Area.
** New Brewery Openings — Mu Brewery (Aurora) – The Mu Brewery is now open for business!**
Wednesday, June 11
Colorado Plus (Wheat Ridge) – New menu premiers today!!! They have been hard at work revising their menu for summer. Kept old favorites and added fresh, new ones. Come by and try a signature cocktail from their new cocktail and spirits menu. Designed with you and CO in mind!!!

Post Brewing (Lafayette) – Backyard Brewmaster Dinner – Join ​the Growe Foundation ​for ​a ​summer ​evening, ​seated ​alongside ​friends ​at ​a ​community ​table ​in ​the ​backyard ​of ​Post ​Brewing. ​Executive ​Chef ​Brett ​Smith ​will ​be ​creating ​some ​special ​"Fresh ​from ​the ​Farm" ​dishes ​to ​accompany ​the ​sessionable, ​down-right ​delicious ​brews ​that ​Brewmaster ​Bryan ​Selders ​will ​showcase ​during ​the ​dinner. ​ ​Tickets include ​food, ​wine, ​beer ​and ​gratuity. ​This is ​a ​21 ​and ​older ​event. ​ All proceeds benefit the Growe Foundations Garden to Table program in BVSD schools. Buy tickets here.
River North Brewery (Fivepoints/Ballpark) – For this week's Wayward Wednesday special tapping, they'll pour Scotch Barrel J. Marie. This is the absolute last keg, so if you're a fan of peat and smoke, don't miss it! With only 5 gallons, this one's sure to go fast…first pours at 3pm today!
TRVE Brewing (Baker) – Don't miss the return of From The Black Lodge this Wednesday. They'll be settin' up shop in the TRVE Brewing taproom along with Hammer and Grind to bring you some of the most occult wares from artists all over the country.
Copper Kettle Brewing (Southeast Denver) – June is "Fruit Beer Cask Month" at Copper Kettle. Each Wednesday this month, they will feature a different beer highlighting a different fruit. This week's firkin will be a "Passion Fruit IPA." It will tap around 2pm. Ckrepes will also be on hand serving up delicious food at 3pm.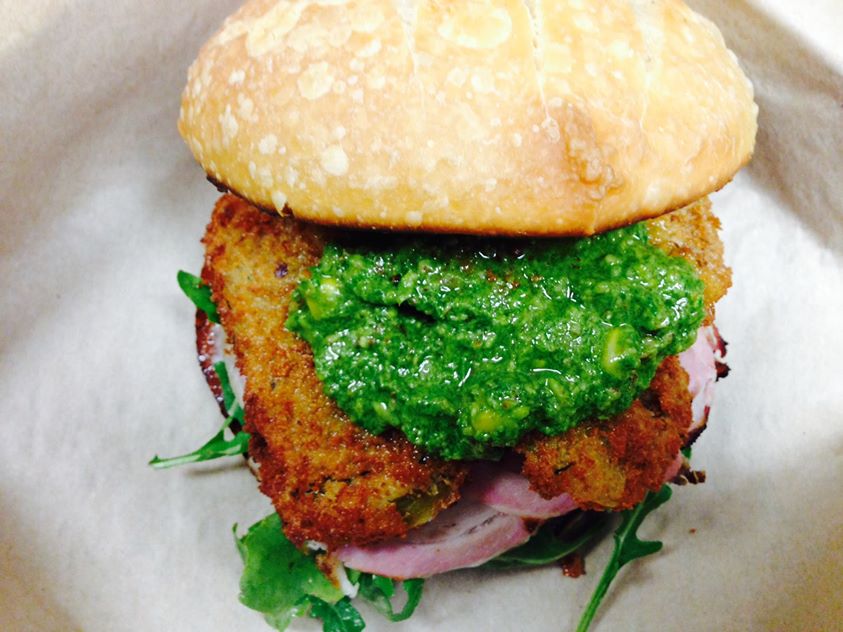 Hops & Pie Artisan Pizzeria and Craft Brew Taproom (Berkeley) – Today's Wednesday special is $2 Craft Can Night from 5pm to close. Also, this week's artisan sando is as follows: House made tasso ham, fried green tomatoes, sweet corn and pecan pesto, baby arugula and whole grain mustard on a griddled house roll….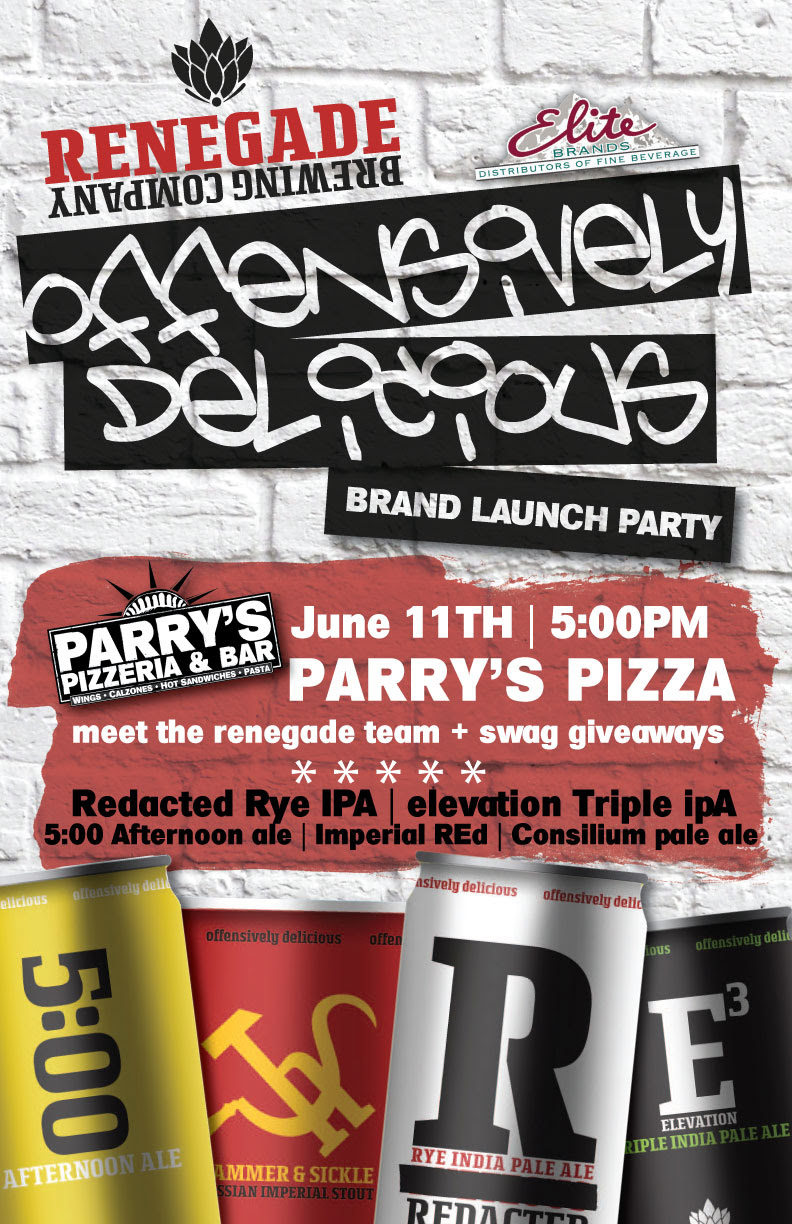 Parry's Pizza (Highlands Ranch) – To celebrate the launch of Renegade Brewing with Elite Brands, Renegade is throwing a party at Parry's Pizza in Highland's Ranch! You'll find 5 Renegade drafts, be able to hang out with the Renegade crew, and have the chance to win some merchandise! Don't miss this great event!
Thursday, June 12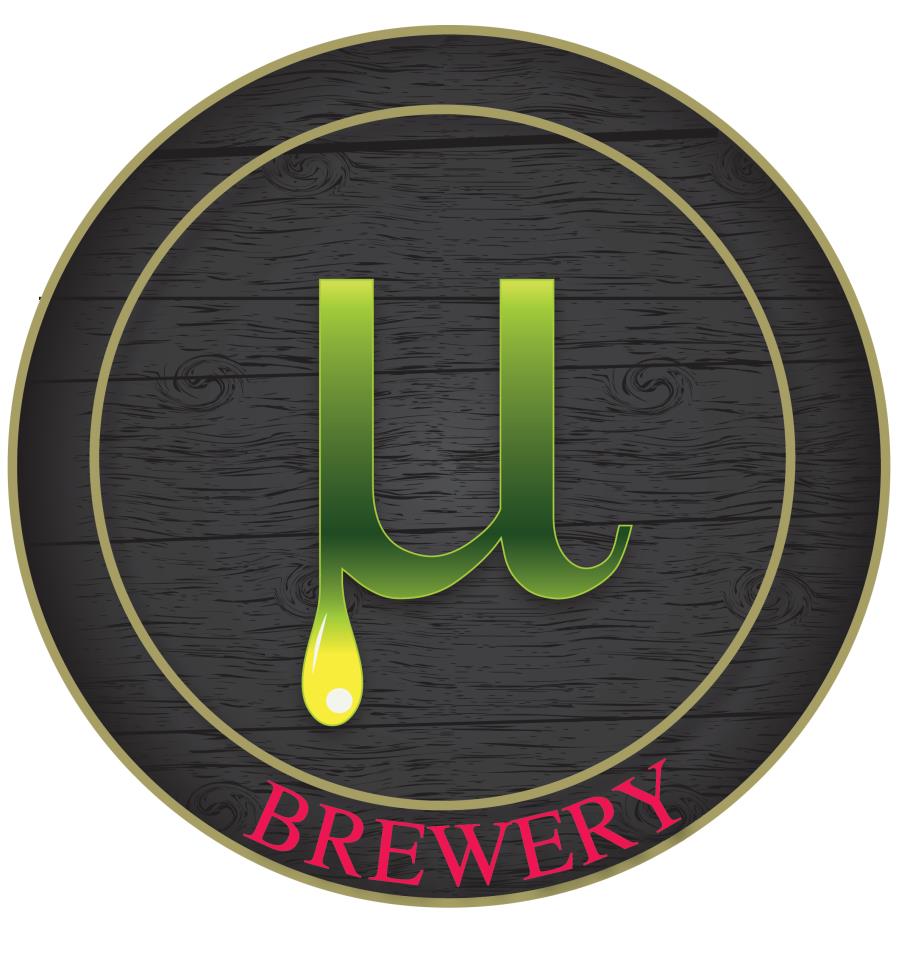 Mu Brewery (Aurora) – The Mu Brewery is now open for business! Their hours of operation are Thursdays 4pm-10pm, Fridays 2pm-12am, Saturdays 10am-12am, and Sundays 10am-10pm. They have five beers on right now with more on the way.
Station 26 Brewing Co (North Park Hill) – Thursday – Two firkins of ESB (one dry hopped with Amarillo hops, one dry hopped with Australian Summer hops).
Odd13 Brewing (Lafayette) – On Thursday, June 12th, Odd13 will tap a brand new beer. They'll be tapping a new Belgian Table Beer (yet to be named but we know it will be tasty!). Then on Friday the 13th they'll be hosting live music that night from Cat Jerky. Happy Hour prices available all during their performance. Maybe they will name the beer Cat Jerky? #Jokes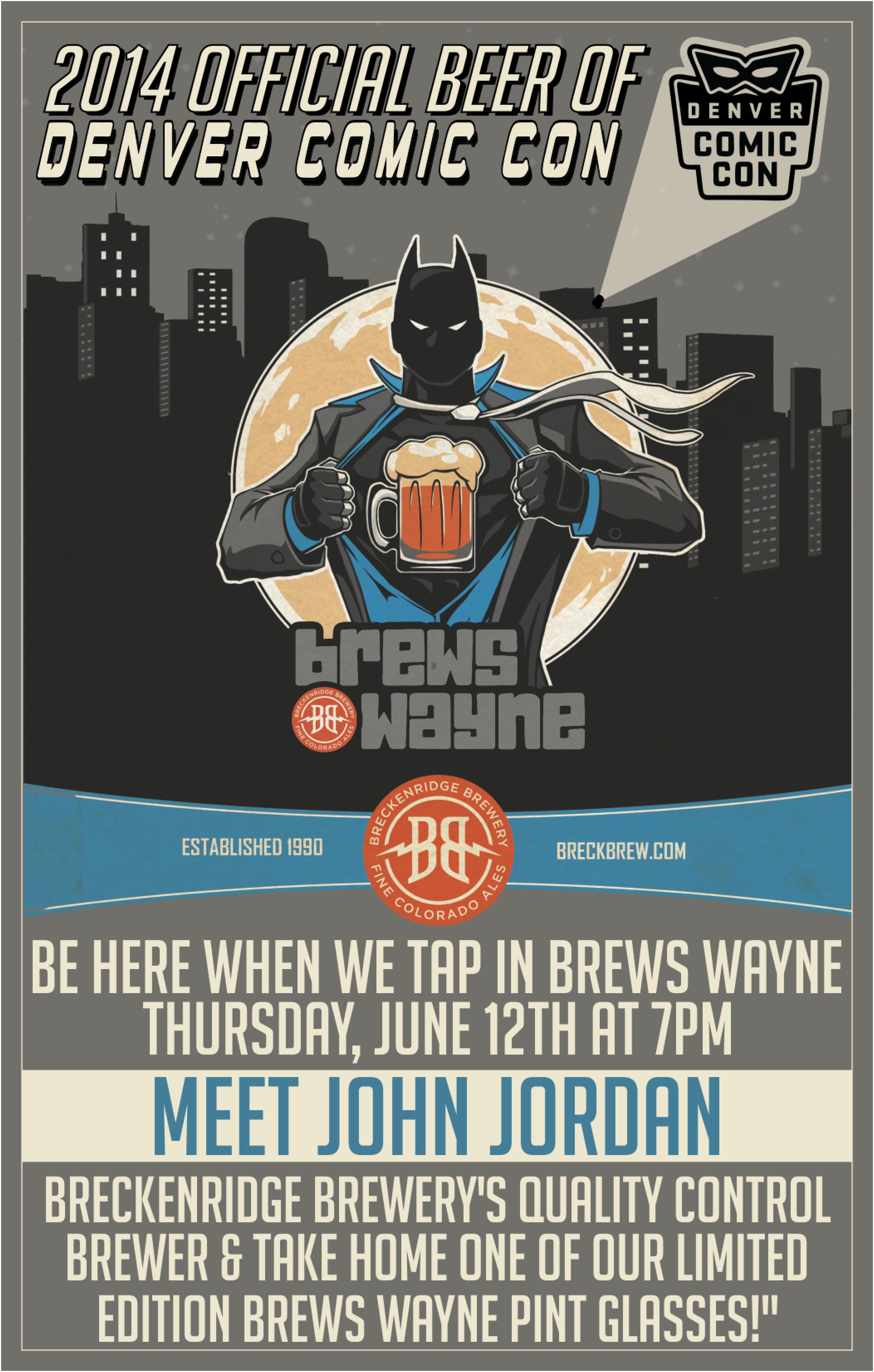 Freshcraft (LoDo) – "Brews Wayne" is the official beer of the 2014 Denver Comic Con, Join the fine folks at Freshcraft on Thursday June 12th @ 7pm for a special tapping of this hoppy amber ale.  Meet John Jordan, Quality Control Brewer for Breckenridge and take home one of the awesome Brews Wayne pint glasses (limited Quantity; arrive early!)
Friday, June 13
Crystal Springs Brewing Co (Louisville) – Trivia Fact: This Friday is the only Friday the 13th in 2014, and Crystal Springs is going to celebrate. This Friday get 13% off everything – shirts, hats, books, and even their beer! Get a free beer if you were born on the 13th of any month.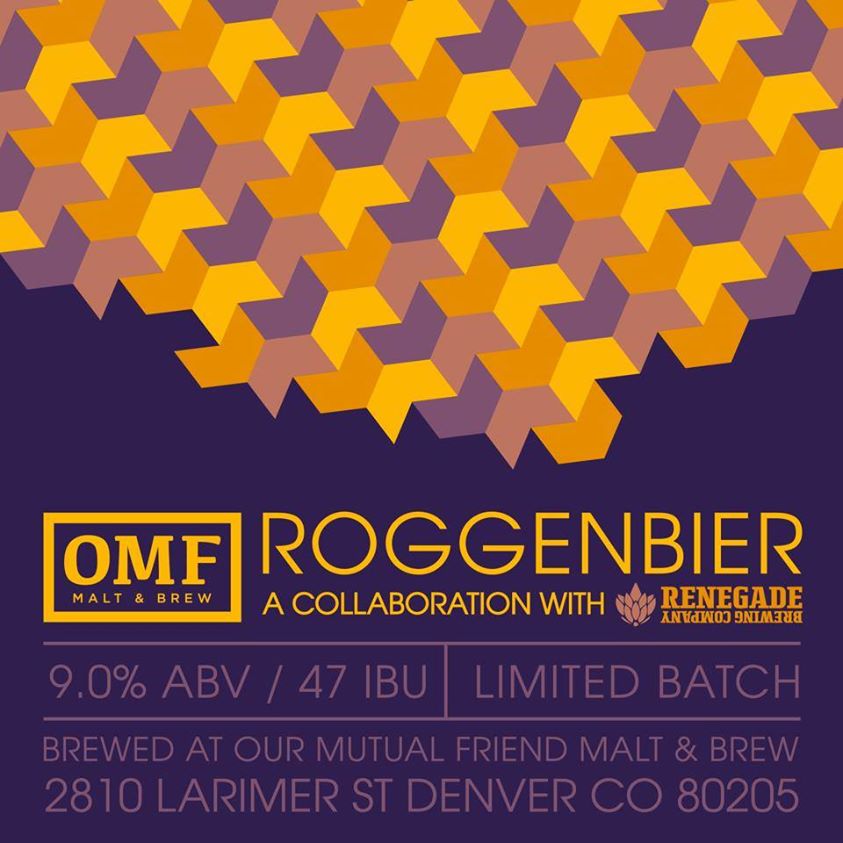 Our Mutual Friend Malt & Brew (Five Points) – At 6pm, OMF will tap their collaboration Roggenbier (what I am now calling "Rogg of Ages" because I love that song) with friends Renegade Brewing Company. Roggen is German for rye, and this one has a lot. It's a spicy, malty, nicely hoppy ale and they can't wait to share it with you. Mark your calendars and come party. Stats: 9.0% ABV, 47 IBU. Limited batch.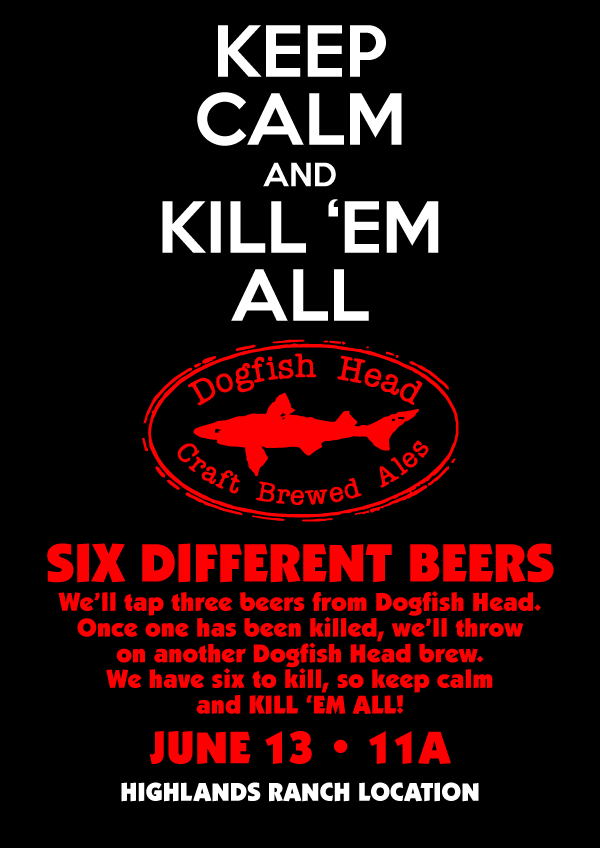 Parry's Pizza (Highlands Ranch) – Kill 'Em All tap takeover with Dogfish Head Brewing – They'll tap three beers from Dogfish Head. Once one has been killed, they'll throw on another Dogfish Head brew. They have six to kill, so keep calm and KILL 'EM ALL! Here is the tap list for this first, Kill 'Em All event: Noble Rot, Red & White, World Wide Stout, Kvasir, Positive Contact, Hellhound On My Ale. There could be some surprises on this day; nay, definitely be prepared for surprise tapping's.

The Source (Five Points) – Visit the Common Area Bar on June 13th (5pm-10pm) and 14th 12pm-10pm). PlatteForum, a local non-profit, will be hosting a pop-up event located in the common area bar in collaboration with Verboten Brewing. Verboten Brewing (Loveland, CO) will be serving their award-winning beer to benefit Platte Forum. Come and try their delicious, unique beers for a good cause! During the entire weekend they also have the privilege of viewing a fiber art installation above the bar by the talented Claudia Mastobuono who is a resident artist from Platte Forum.
Saturday, June 14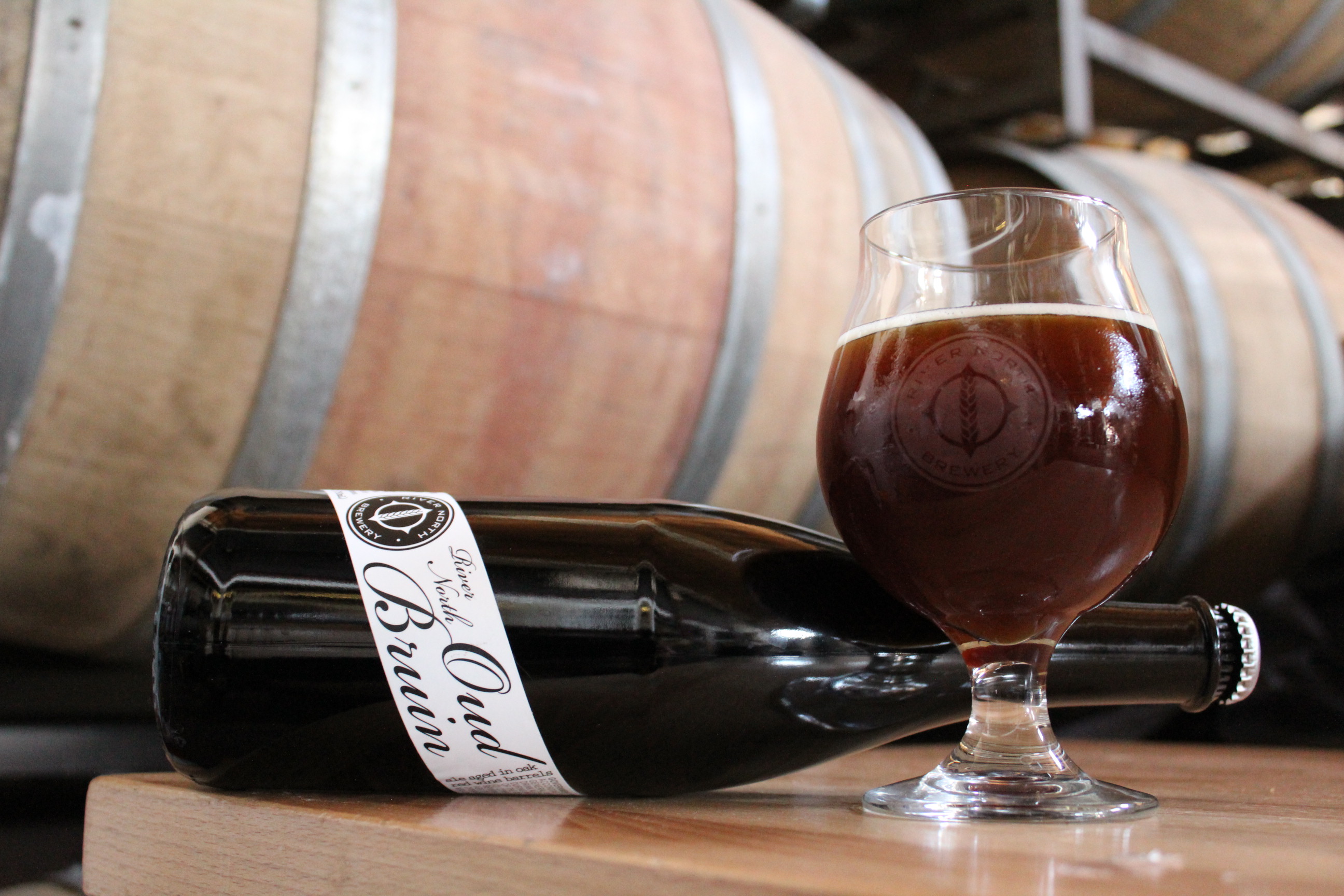 River North Brewery (Five Points/Ballpark) – Debuting Saturday, June 14th at 1pm, Oud Bruin is an exercise in balance: tartness from Lacto, funk from Brett, sweet Belgian malts and a lingering wine finish come together to create one of our most anticipated beers yet. As always, draft and bottles will both be available at the release party. Bottles (750ml) will cost $20, limit 2, and they are numbered. While Oud Bruin has been aged in the barrel, it will also develop further in the bottle over time. They encourage you to drink one bottle fresh, and cellar the second. It's not that often they release a beer like this! Do. Not. Miss it!

Boulder Beer Co (Boulder) – Boulder Beer is planning to celebrate their 35th Anniversary with a party on Saturday, June 14th from noon to 9pm at The Pub at Boulder Beer. This event is open to the public and will feature a rare beer tasting garden and live music all day. Don't miss your chance to try their special, limited release brews such as Alakazam! Black Peach Strong Ale, Mocha Choca LaLa YaYa – Cold-Pressed Coffee Infused Chocolate Porter, and the Albino Rhino White IPA – to name a few! For $20, you will get a commemorative glass goblet and 12 drink tickets to try their special, limited release brews.
Pateros Creek Brewing Co (Ft. Collins) – Enjoying beer is one of life's many pleasures. Another pleasure is drinking beer while competing in the "Fire Cannot Kill a Quizmaster", a Game of Thrones themed trivia night this Saturday, June 14th from 8-10pm at the tasting room. It's $5 to play and you could win some cold hard cash. Don't let Jon Snow on your team, because after all, Ygritte told us he knows nothing.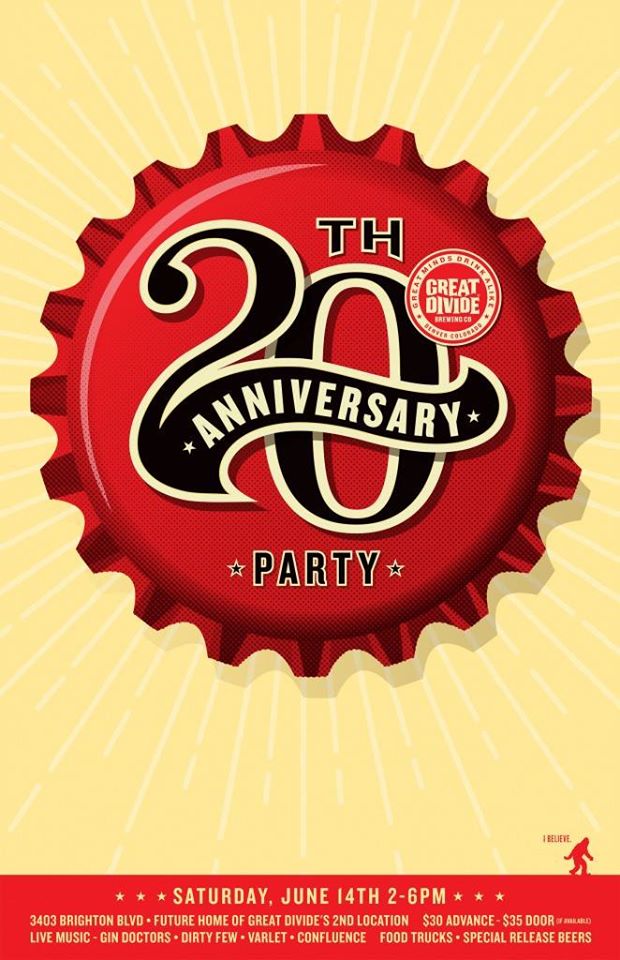 Great Divide Brewing Co (Five Points) – Don't forget! This Saturday, June 14th from 2-6pm marks Great Divide's 20th Anniversary Party on the grounds of their new upcoming 2nd location – 3403 Brighton Blvd – across the street from The Source in the empty lot. Tix are $30 in advance and $35 at the door (if still available). There will be live music from Gin Doctors, Dirty Frew, Varlet and Confluence, and food trucks: Basic Kneads, Burger Radio, 5280 Street Eats, Pink Tank, PLUS special release beers including beers straight from the barrel! More info on the event webpage.
Grimm Brothers Brewhouse (Loveland) – Take Dad to Grimm Brothers this Saturday and Sunday. On Saturday from 1pm on, come see MOPAR and Friends – an afternoon of racing cars right in the parking lot outside Grimm Brothers. Then, get Dad what he really wants for Father's Day – a beer! Grimm Brothers will be hosting "BBQ & Brews for Dad" this Sunday from 1:00pm on. Get $1 off all pints for Dads on Father's Day. Bottlecap BBQ will be on hand starting at 2:00pm with some tasty BBQ dishes as well.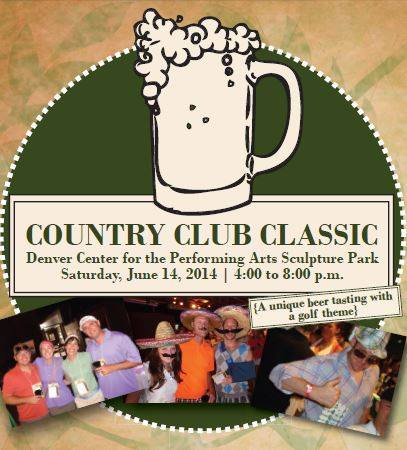 Denver Center for the Performing Arts Sculpture Park (CBD/Downtown) – Nine Colorado breweries have partnered with the American Lung Association in Colorado for the 6th Annual Country Club Classic beer tasting. In this beer challenge, you will sample three beers from each brewery and attempt to match the beer tasted with the descriptions provided. Come out to this great event to taste some fabulous Colorado brews, Denver food trucks and support the American Lung Association in Colorado. During the event, visit the silent auction for a chance to score some great golf packages, hotel stays and outdoor gear. Use discount code DrinkforaCause10 to receive $10 off your $35 ticket. Visit www.countryclubclassic.org before June 13 at 12pm to learn more and purchase tickets.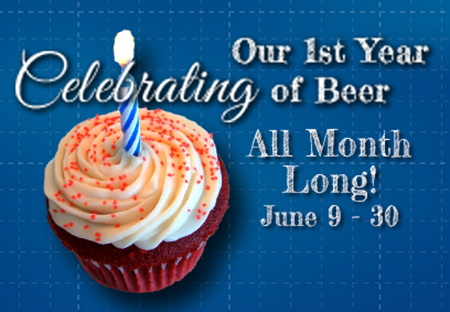 Beer By Design (Northglenn) – They're celebrating their first year of beer at Beer By Design Brewery! Join them all month long for some great activities, June 9 – 30. On Saturday, June 14th at 1:00pm, join the Brewmaster's Class w/ Vance Sabbe. Their brewmaster, Vance, will take a ticketed group through the brewhouse and the brewing process. Get your ticket for this event (and their other events) here.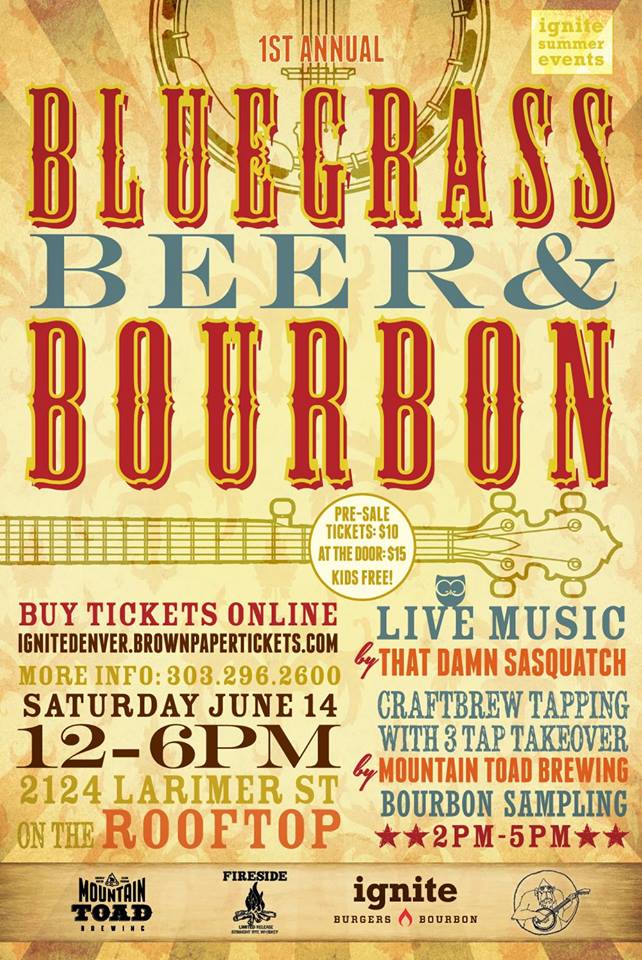 Ignite! Burger Lounge (Five Points/Ballpark) – Are you downtown and looking for something to do on this Saturday afternoon? Check out the Rooftop series at Ignite Burger Lounge in the Ballpark Neighborhood. From 12-6pm, Denver's own "That Damn Sasquatch" will be picking the bluegrass starting around 2pm on Ignite's sunny rooftop. Then at 2:30 begins the celebratory Tapping of Mountain Toad's Craft Beer out of Golden! Three of their hopingly, refreshing beers will be tapped and sampled! Meanwhile Fireside Whiskey cocktails and shots will be filling in the gaps along with food specials from Chef Peterson at Ignite. It's an afternoon of all things wonderful that start with B! For tickets or more info.
Sunday, June 15
Station 26 Brewing Co (North Park Hill) – Do you have Father's Day dinner plans yet? Station 26 has teamed up with their friends at Rolling Smoke BBQ to put together a great meal for dads. Get some smoked prime rib, smoked asparagus, a baked potato, a Caesar salad, and a pint of S26BC beer for $20! Email Terry at rollingsmokebbqco[at]gmail.com to reserve your plate.
BRU handbuilt ales & eats (Boulder) – Father's Day is right around the corner on 6/15 and BRU has got everything to celebrate Dad – brunch, lunch, dinner, gift cards, shirts, hats, and handbuilt CRAFT BEER! For reservations call 720.638.5193. To order a gift card visit: www.bruboulder.com/gift-card/ – Give Dad something he really likes – something with beer!
Funkwerks (Ft. Collins) – With Fathers Day nearly upon us, Funkwerks wants you to bring in your Dad this Sunday, June 15th. When you do, your Dad will get a free beer! Please don't bring in a fake Dad as they will know there isn't a family resemblance. And Dads – don't come alone because you need to bring one of your kids with you to qualify. Nuff said – free beer (limit 1 per Dad)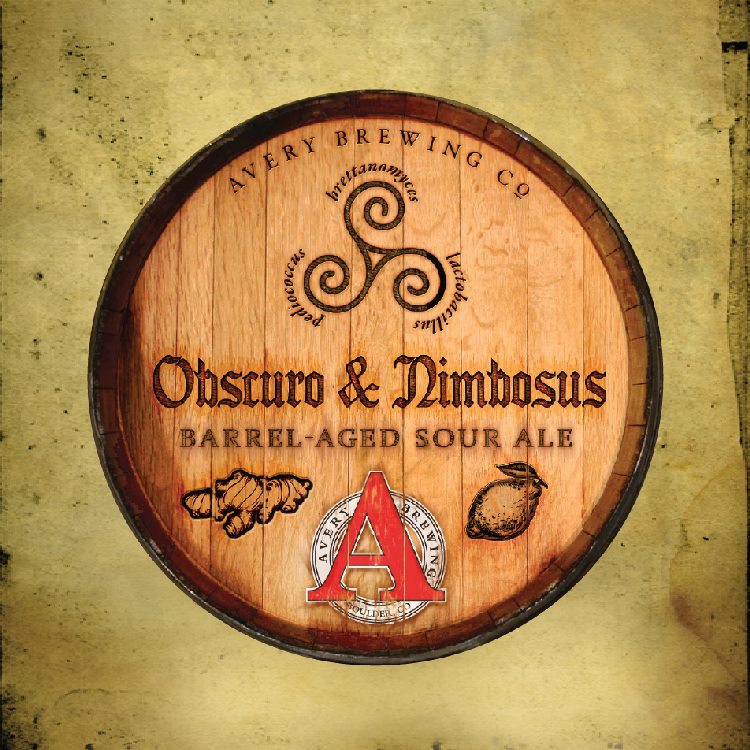 Avery Brewing Co (Boulder) – Obscuro & Nimbosus #20 barrel-aged sour ale goes on sale on Sunday, June 15th at their tasting room starting at 11:00am. This is a brilliant tropical sour aged in "the" appropriate rum barrels for a more authentic experience. Bottle sales begin at 1pm. Each bottle is $12 per 12oz bottle. Limit 12 bottles per person. Bring cash for the lineup of rare beers available on draft. And because it is Fathers Day that day, they will treat all fathers to a pint of IPA or White Rascal.
Monday, June 16
Parry's Pizza (All Locations) – Every Monday, all day – Large 18″ cheese pizza – $10. Toppings additional. Dine-in and take-out only.
Lone Tree Brewing Co (Lone Tree) – It's Growler Monday! Bring in and fill your LTBC logo'd growler and receive a discount. Not that you needed an excuse for beer on a Monday…but now you have one. Slainte!
Tuesday, June 17
Funkwerks (Ft. Collins) – Don't forget that every Tuesday is Double Stamp Tuesday at Funkwerks. Stop in and buy a bottle to go and get your card stamped twice today. If you get 6 stamps you get a free bottle of Funkwerks beer!

Crooked Stave Artisan Beer Project (Five Points) – Rejoice! You sour fans are going to be stoked on this! Plan to attend the bottle release event for Crooked Stave's "Origins (Batch 3) Burgundy Sour" set for Tuesday, June 17th at 6pm at their taproom at The Source. There will be a 6 bottle limit per person and each bottle will sell for $12 each. Plan to get there early to help guarantee you'll get some.
Our Mutual Friend Malt & Brew (Five Points) – Keep the Glass! Every Tuesday for $10 you get an artist series glass (10oz) and three fills (under 8% abv). Every month (or while supplies last), Our Mutual Friend will feature a new artist. Support local art and local suds!
Odyssey Beerwerks (East Arvada) – Get a FREE BEER every Tuesday from Odyssey Beerwerks when you buy a growler fill. Offer good all day on Tuesdays. Also enjoy Happy Hour 3pm to 5pm.
Alamo Drafthouse Denver (Littleton) – Bring your bunny slippers and your brains at 7:00 for their REAL GENIUS Craft Dinner with Grist Brewing Company. They'll have three Grist Beers served with Science Supreme Pizza!
Future Events
Funkwerks (Ft. Collins) – Plan to attend Funkwerks' 3 and a Half Year Birthday Party on Saturday, June 21st from 2pm to close. They want to celebrate when it's warm, so why not celebrate a half birthday out on their patio! They will host a complimentary BBQ from Hog Wild (while it lasts). The first 50 people to attend will receive a FREE beer! There will also be raffle drawings from 2-6pm where you could win beer & other Funkwerks swap. Party on Garth. Party on Wayne!
Chain Reaction Brewing Co (Athmar Park) – Please come join in at Chain Reaction Brewing Company on Saturday, June 21st at 12pm for their long awaited Grand Opening. They will have 16 beers available for opening day and a backup of each batch so there will be plenty of suds when those first kegs run dry. PARTY!!!
BRU handbuilt ales & eats (Boulder) – Join in for their 2nd Anniversary Celebration on Sunday, June 22nd from 1pm to 8pm. The cost for this event is $25 in advance or $30 at the door. The first 40 people get to keep an Anniversary Glass. There will be limited special tappings including some of their 1st anniversary ale at 2:30pm, their 2nd Anniversary ale at 3:30pm, Arium at 4:30pm, and a BRU / Upslope collaboration at 5:30pm. Your ticket includes 2 handbuilt ales plus a pig roast plate with all the fixins'.
June 28th & 29th – Colorado Brewers' Festival (Ft. Collins) – For the 25th annual Colorado Brewers' Festival this year, the fest is getting together with Odell Brewing Company and CooperSmith's Pub & Brewing to brew up a special 25th Anniversary Ale that will be available during the upcoming festival June 28th & 29th in Fort Collins, CO. The brewing happens today and the beer will be ready just in time for the fest. Look for it! Tickets are available now at the official fest website.
June 28th – Beryl's Beer Co (Five Points) – Beryl's opens at 3120 Blake Street! Come celebrate with them as they open their doors and show off their uniquely crafted, authentically aged beers!
June 29th – City Star Brewing (Berthoud) – The 2nd Annual Hops and Harley is a benefit for National Mill Dog Rescue featuring City Star craft beer, live music, and food trucks and of course the chance to meet Harley, the brewery adopted mascot!
July 25th – Beer Camp Across America (Civic Center Park – Denver) – Eighty Colorado breweries have signed on to join fellow brewers and beer lovers at Sierra Nevada's Beer Camp Across America, an unprecedented traveling beer festival that will take place later this summer. Nearly 700 craft brewers from around the country have already signed on for the multi-weekend event; anticipating more than 1,300 total craft beers on tap, collectively representing almost every state in the union, Beer Camp Across America promises to be the largest craft beer celebration in history. Colorado breweries have signed on in droves to take part in the historic event. The following will make the trek to the Rocky Mountain edition taking place Friday, July 25th 5-10pm at Civic Center Park in Denver. Beer fans are snatching up tickets for each of the seven events at www.SierraNevada.com/BeerCamp. Each festival will feature up to two beers per brewery, food vendors, and live music by the March Fourth Marching Band spectacle. To learn more about the festival, please watch this short video.
Daytrip Events Around the Denver Metro Area
June 21st – Green Man Taproom and Beer Garden (Colorado Springs) Green Man, with its 44 craft beer tap lines, will offer craft beer oriented prizes for each round as players advance and an overall grand prize bar tab. In order to advance, drinkers, with the help of a detailed menu, must match two of the four pours per round, but all contestants are guaranteed four rounds of four 5-ounce flights regardless of advancement. The champion will be the last man or woman standing, so to speak. The challenge, which will serve as a fundraiser for the non-profit American Distance Project, will also offer participants palate cleansing hors devours, live music and a Green Man t-shirt. Registration is $44 and the field is limited to 44 players, including celebrity quaffers: Ryan Hannigan of Focus on the Beer and Carrie Simison, General Manager of the Colorado Springs Independent. For more details and to register, logon to www.GreenManTaps.com
That's a wrap for this week's Denver Beer Beat.  Cheers to ye and may eternity find us in as good company as this! Check ya later! Stay Thirsty! and Keep Denver Beer'd!
Did we miss any events in this week's? Let us know.