No Comments
National Brewers Take the Haze Craze to 12oz Cans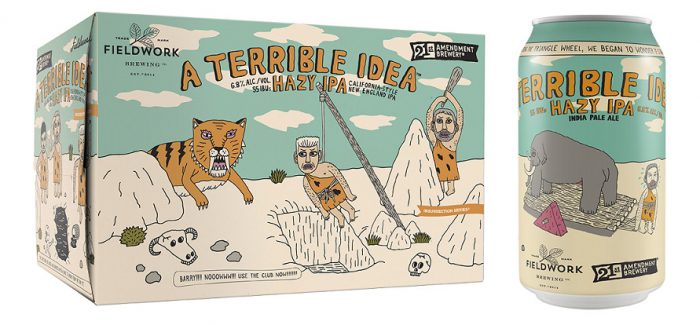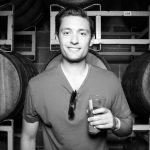 Chances are, your local brewery has experimented in the Hazy IPA trend. It would be silly not to given the incredible popularity of the newish beer style that has taken the nation – and even GABF – by storm thanks to its fruit-forward appeal and inherent drinkability. Hazy IPAs have expanded into many areas of the craft beer economy, but they've yet to really make an impact on the 12oz can segment. That is all changing thanks to the vision of three nationally-known breweries, 21st Amendment Brewery, Deschutes Brewery and Odell Brewing Co., making their hazy offerings readily available in the easily accessible aluminum format. We asked each brewery why they've decided to can their hazy creations.
Brewing a Hazy IPA in today's market is anything but a terrible idea, so it's not surprising that 21st Amendment decided to partner with their friends at Fieldworks Brewing on their newest, haziest offering. "Hazy or Juicy IPAs are the cat's meow for craft beer drinkers, everyone wants them and brewers are up for the challenge," said Shaun O'Sullivan, co-founder and brewmaster of 21st Amendment Brewery. "They are not easy to make for brewers due to the addition of copious amounts of protein rich malts and an unbelievable amount of hops throughout the process. Our burden is your reward."
https://www.instagram.com/p/Bmj31nXAOOd/?taken-by=21stamendment
The new juice-bomb was dry-hopped with 4lbs of hops per barrel, and promises familiar notes of peach, orange, mango and even pineapple on first sip. And while the over-abundance of hops promises a dank aroma and a hazy aesthetic, O'Sullivan was quick to note that canning a haze-forward beer comes with its own challenges, particularly around the protein-rich malts used to crate the haze. "We had some challenges with making this beer. We are using a lot of malts rich in protein that have the potential of slowing down the brewing process. We also didn't want the suspended material from malts and the absurd amount of hops producing the turbidity to settle out in the bottom of the cans," said O'Sullivan. "We did some brew trials at our pub in San Francisco, testing the shelf stability of the beer and were very happy with the results."
The new offering will be available in limited quantities of 6-packs of 12oz cans and on draft across 21st Amendment's distribution footprint.
---
Like many beer drinkers, my first experience with Deschutes was the deliciously fruity Fresh Squeezed IPA. It's the beer that made the Bend, Oregon brewery a household name across the nation. In an effort to expand on the success of their flagship and address a current beer trend, Deschutes made the shrewd move to evolve the popular IPA into the hazy format, and Fresh Haze was born.
According to Deschutes brewmaster of product development, Veronica Vega, the brewery had a lot of local success making hazy variants at their brewpubs, but decided it was time to deliver a mainstream product to a consumer base who demanded it. "It was a lot of fun to figure out how we would make this style our own, and combined with that strong demand from customers for hazys right now, we're feeling a lot of exciting momentum behind this beer. Fresh Haze is the top selling beer at our pubs right now," said Vega.
Two big brewers getting into the (canned) haze craze:
▶️@OdellBrewing Cloud Catcher Milkshake IPA
▶️@DeschutesBeer Fresh Haze IPA (inspired by Fresh Squeezed)
Both available in 12oz cans. Excited to start seeing these on shelves. @PorchDrinkingCO story coming. pic.twitter.com/1jZLlkZ6lU

— Taylor Laabs 🍺 (@TaylorLaabs) August 14, 2018
Fresh Haze is not a souped up version of Fresh Squeezed, but it is inspired by the IPA's unique flavor profile that has drawn adulation countrywide. According to Vega, the brewery wanted to capture the essence of Fresh Squeezed in a "juicy, visceral experience" that bursts with huge notes of orange and citrus thanks to the generous dosage of Citra hops.   
The new Hazy IPA offering signals the launch of their exciting Fresh Family line, which aims to use Fresh Squeezed as a point of inspiration "for other beers in different styles, occasions, and strengths." While Fresh Haze is the first iteration of that, it certainly won't be the last, as additional members of the Fresh Family are on the horizon…and the new options sure sound exciting. "Adding to the Fresh Family in chain retail stores in cans is an important priority, and we are excited to deliver on that, but we also have ideas to expand the family within our reserve portfolio, on draft and in specialty outlets," said Vega.
The Fresh Haze offering will be available across Deschutes' distribution footprint, in 6-packs of 12oz cans, stovepipes (19.2oz), and on draft. A potential variety pack offering is also a possibility.
---
While Hazy IPAs remain popular, their even cloudier (and creamier) brother: Milkshake IPAs, are even more en vogue at the moment, as brewers infuse things like flecked oats, lactose, and milk sugar into their IPAs for an almost candy-like appeal. Colorado-based Odell Brewing was especially adventurous with their newest offering, Cloud Catcher Milkshake IPA, which includes the aforementioned milk sugar and a double dry-hopping of Galaxy, Cashmere, Azzaca,
and Citra hops to give it a creamsicle-like appeal.
According to Odell's Technical Director Eli Kolodny, the impetus for diving into Milkshakes came from the success of Drumroll APA. "When we saw the response from Drumroll, we couldn't stop ourselves," said Kolodny. "After many trials on our pilot system in Fort Collins, and our new brewhouse in RiNo, we landed on a variation that included a heavy dose of lactose, as well as a few other fun tricks to increase the mouthfeel. No fruits though, all hops."
https://www.instagram.com/p/Bmbeg4THS3r/?hl=en&taken-by=odellbrewing
Cloud Catcher is available in limited quantities in 6-packs of 12oz cans and on draft across Odell's 18-state footprint.
If you're a hazy beer fan, I highly suggest you begin scouring the shelves for these three. You won't be disappointed. Cheers!
Feature image courtesy of 21st Amendment Brewery
---