No Comments
The Weekly Buzz | December 23 – 29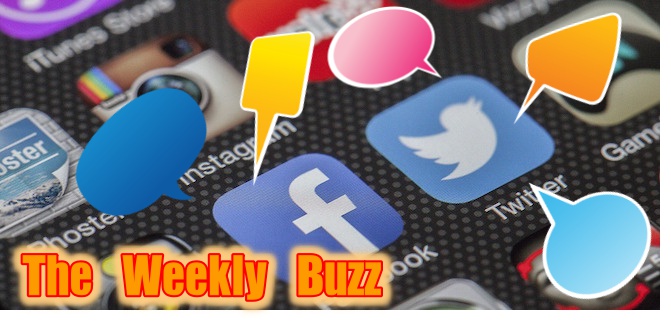 The Christmas hangover is behind us, and the New Year's hangover is yet to come. Come with me as I descend into post-holiday insanity! Together, we will sift through a few beer announcements, news and a maddening number of holiday messages. Here is the latest and greatest beer news, curated for you in The Weekly Buzz.
OK! I'm sitting!
Why did we add 8 new tanks at our destination brewery this week? You may want to be sitting down for the answer: https://t.co/eqvfKOheJk pic.twitter.com/FwOG9xHXbj

— surlybrewing (@surlybrewing) December 23, 2016
---
Have you tried it yet?
Our oak barrel-aged doppelbock, Rueminator, is now available in both of our tasting rooms and on https://t.co/fyEcIbwnDv#thebruery pic.twitter.com/LXp9IpZlD9

— The Bruery® (@TheBruery) December 23, 2016
---
Are these trees going on clearance after the new year?
Have a "wild" and merry Christmas! #boycottbland in 2017! ??????????? pic.twitter.com/32M9Bhhaua

— DESTIHL Brewery (@DESTIHLbrewery) December 23, 2016
---
 It's so shiny!
Will of @premierstainles just texted me: "check out your brewhouse!" pic.twitter.com/8yUOSdlBmJ

— Evil Twin Brewing (@EvilTwinBrewing) December 24, 2016
---
There are going to be some bigger beers coming out of TN!
Tennessee's stronger ABV beer law goes into effect on January 1st. https://t.co/sx83qTFdKB pic.twitter.com/xKHMJUOt9Y

— RateBeer (@ratebeer) December 24, 2016
---
A steaming kettle of holiday cheer!
Cheers to all! pic.twitter.com/iGbqZzo0iM

— Avery Brewing Co (@AveryBrewingCo) December 25, 2016
---
This crew's been doing some wassailing!
Merry Christmas from the Brown Truck crew! #browntruckbrewery pic.twitter.com/ePGQnko1Z0

— Brown Truck Brewery (@browntruckbrew) December 25, 2016
---
More Christmas wishes!
On a day filled with traditions, we hope you enjoy it with one of ours. #MerryChristmas from all of us at Anchor Brewing. pic.twitter.com/H62QU2L6i8

— Anchor Brewing (@AnchorBrewing) December 25, 2016
---
Keep up the do-goodery in 2017!
Merry merry! pic.twitter.com/TVBV4tcdKT

— CAN'd Aid Foundation (@CANdAid) December 25, 2016
---
The greatest gift of all: craft beer
Merry Christmas and Hoppy Holidays from Coronado Brewing! pic.twitter.com/Tga6xJMml6

— Coronado Brewing Co. (@CoronadoBrewing) December 25, 2016
---
What did Santa leave under your tree?
It's #Christmas Crank up ur fav holiday tunes, grab a festive brew, toast to fam & friends. Wishing you Happy Holidays & lots of good cheer pic.twitter.com/cV07MLHmbQ

— Starr Hill Brewery (@StarrHill) December 25, 2016
---
Are there still more of these?
From all of us in the Ballast Point family, wishing you a happy holiday…cheers! pic.twitter.com/VXdcypBuso

— Ballast Point (@BPbrewing) December 25, 2016
---
I'm running out of witty commentary!
Happy holidays to all from your wonderfully weird friends at AERONAUT! pic.twitter.com/QAI43cf1St

— Aeronaut Brewing Co. (@AeronautBrewing) December 26, 2016
---
Are the holidays over yet?!?!
https://www.instagram.com/p/BOdlfstjas0/
---
OK. OK. This one's definitely worth a mark on your calendar.
One last gift. It's almost Nugget time. Watch for it starting Jan. 9. #FirstSqueeze pic.twitter.com/f3Mas6UEJN

— Tröegs Brewing (@TroegsBeer) December 26, 2016
---
Why do I have so many of these on this list??
Merry Christmas from our big, beer-loving New Holland family. Cheers! #LiveNewHolland #beerlove pic.twitter.com/IkmGXl71sF

— New Holland Brewing (@newhollandbrew) December 26, 2016
---
Looking to plan a beer-cation?
Have you checked out the Pints for Prostates Real Ale Adventure to England Aug. 3-13? https://t.co/d8WMbUJP1l pic.twitter.com/fGpJcnjhek

— Pints for Prostates (@Pints4Prostates) December 26, 2016
---
That is a sexy amount of blueberries…
Hope everyone is having very berry holiday! processed over 13k lbs of blueberries this week. #crookestave #oakaged #blueberries #fruitbeer pic.twitter.com/vD8WtPwP8j

— Crooked Stave (@CrookedStave) December 25, 2016
---
Where are you going to watch Ryan Seacrest and get nostalgic for Dick Clark?
Hello 2017! Ready to rock in the New Year with music, food & of course beer- New Year's Eve 7 PM – 12 (ish)
*JOIN the FB group* #d9brewingco pic.twitter.com/kEZLUBCssY

— D9 Brewing Company (@D9Brewing) December 27, 2016
---
Time to make the donuts (and beer)!
?It's time to turn on the lights and start the final brew week of the year!? pic.twitter.com/gr51YgKdsN

— Brewery Ommegang (@BreweryOmmegang) December 27, 2016
---
How soon? Today? Can it be today?
After years in @WildTurkey barrels, this limited release sour barleywine is coming soon.https://t.co/luuT8Mrty5 pic.twitter.com/XlwsksLNaZ

— Anderson Valley Brew (@avbc) December 27, 2016
---
Start planning your year now!
#GreatLakesRegion, our 2017 Release Schedule is filled with goodies just for you. Check it out! #ShortsBrew https://t.co/HST68zNiHf pic.twitter.com/03MzcuFyQx

— Short's Brewing (@ShortsBrewing) December 28, 2016
---
This puts it all into perspective.
---