No Comments
Surly Brewing Co. | Abrasive Ale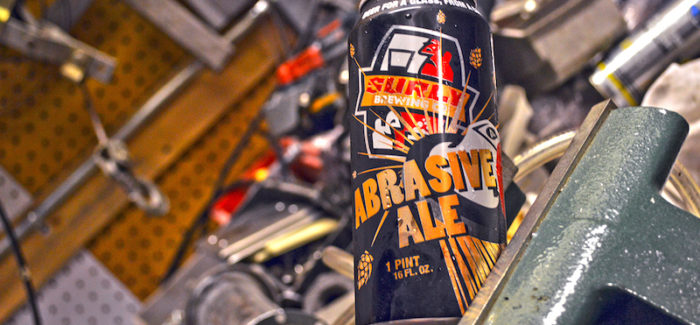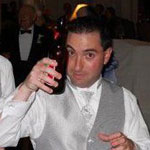 As the hunt continues for the haziest and fruitiest New England IPA, it was nice to crack open Surly Brewing's 2017 batch of Abrasive. A double IPA that says no to haze and fruit, but instead hits you with hops and malt. You know, the way an IPA used to be. 
When I first started covering beer, the goal was to get beer as clear as possible and IPAs were bitter and hoppy. This notion of an IPA tasting like juice was foreign, and wouldn't have been taken seriously. While I do enjoy New England IPAs, Abrasive is about as opposite as you can get. This double IPA, the brewery tags as the first double IPA in Minnesota, packs a punch of hops that is balanced nicely with a malty backbone.
It starts bitter on the front and ends with a slight touch of creaminess you get from the malt. You'll get some slight tropical notes, but make no mistake—this is not a fruity beer. It's incredibly hoppy and bitter and at 100 IBUs, Surly isn't trying to hide anything in this beer. With an ABV of 9.2% you probably don't need more than one or two, but the flavor will always make you want more.
https://www.instagram.com/p/Ba-K-FrnBTs/?taken-by=chicagobeer
I did notice that there seems to be more malty tones to the beer this year. In previous years I felt like the hops dominated the taste, but this year the hops and malt play off each other really nicely. The nose of the beer is citrusy thanks to the loads of citra hops the brewery packs into the can. A slightly hazy golden beer pours out of the 16 ounce can, but it's not the haziness you're probably use to if you only drink New England IPAs.
If you're new to IPAs and want to slowly branch away from juice and haze, give Abrasive a try. Yes it's a double and loaded with hops, but because Surly is able to balance the flavors so well, it won't taste like a 9.2% double.
Abrasive hit the shelves on Monday Oct. 30th and is a limited-release beer that won't be available for long. As all IPAs, it's best to drink this fresh. My can showed a canning date of 10/18 and less than two weeks later it tasted great.
Feature image courtesy of Surly Brewing Co.
MIKE ZOLLER IS THE MIDWEST EDITOR FOR PORCHDRINKING.COM. FOLLOW HIM ON INSTAGRAM: @CHICAGOBEER AND PORCHDRINKING CHICAGO'S TWITTER FEED FOR THE LATEST CHICAGO CRAFT BEER NEWS: @PORCHDRINKCHI.
---