No Comments
Brewery Vivant | Pumpkin Tart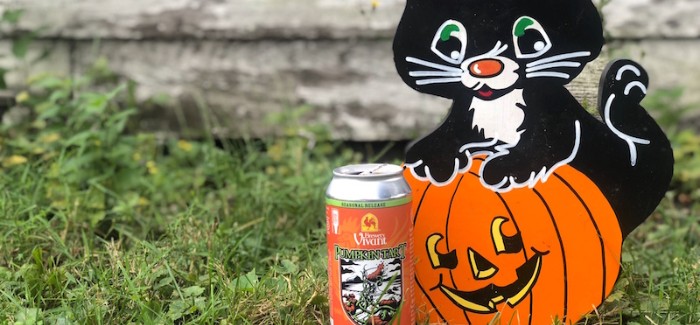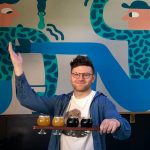 Buckle up for spooky season. Ghosts and ghouls, sweaters and chai, crunchy leaves under your feet. You know the drill.
For the beer world, this time of year bears one of the industry's most polarizing styles: Pumpkin Ale. To some, they're as comforting and scrumptious as a slice of pie. To the rest, they taste like a scarecrow farted in their snifter. It seems the trick to making a successful pumpkin beer is using the gourd in pure form or in conjunction with other styles/ingredients. With Pumpkin Tart, a blended Farmhouse Ale brewed with real pumpkin and spices, Brewery Vivant checks both these boxes.
https://www.instagram.com/p/B1t0VdLg7Hd/?utm_source=ig_web_copy_link
It's the Great Pumpkin, Charlie Brown
A Grand Rapids, Michigan, staple since 2010, Brewery Vivant has earned no shortage of acclaim for their lineup that respects and tinkers with Belgian tradition in equal measure. The through-line is a rustic character that implies the olden days without all the hay bale stink.
Now, I'm not certain about the Belgians' historical access to pumpkins, but here in the Mitten State, I know they cover ground like a weed. When brewing this seasonal, it only made sense that Vivant would tap into our local crop.
It truly makes a difference. Rather than overwhelming the palate with sugar, I found a harmony between the savory squash quality of fresh pumpkin and the cinnamon-forward spice blend. The addition of barrel-aging creates a depth that showcases Vivant's yeast strain from a different angle.  
To the sour averse, don't let the word "tart" scare you off. The beer is more effervescent than full-blown pucker-bomb. The round mouthfeel reminded me of a Belgian Dubbel, with an 8% ABV to match. A couple of these should warm your soul like a mug of hot cider. The appearance allures with a subdued copper—imagine a pumpkin under a tanning bed—and it's about as transparent as fossilized amber. An aroma of mulled wine completes the autumn vibe.
The brewery recommends pairing Pumpkin Tart with pheasant or venison, but if gamey meat isn't your bag, pie à la mode should do.