One Comment
Ultimate 6er | Summer's Best TV Dramas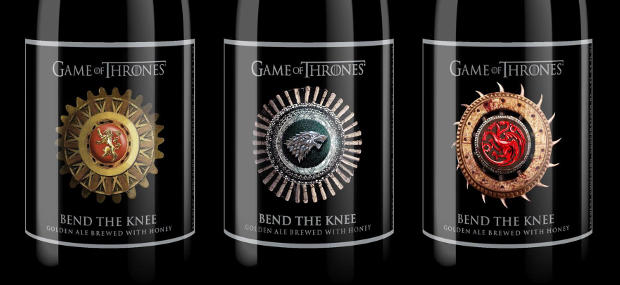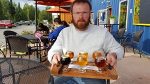 It has never been a better time to be a couch potato. A recent study done by FX Studios found that the number of scripted TV shows will top 520 in 2018. If you are like me and work multiple jobs, free time is scarce and precious, so when I want to relax and have a beer, I enjoy nothing better than doing so while watching a good television drama.
In this age of peak television, there are a number to choose from of varying quality. I'm picky. I don't have time for preachy, network TV nonsense with bad acting, plots that don't make sense, terrible writing, and boring characters. I also don't need another procedural crime drama filmed in New York with a cast full of pretty people pretending they are "gritty cops who have seen it all." Give me break. I enjoy a drama that confidently defines it's time and place.
Shows that allow us to see a world different from our own, and slowly builds that world into something real and convincing (even if some of the plots are not). Here are the best shows currently that perfectly capture their setting, all while retaining engrossing characters and unique storytelling – and a beer that complements each show's unique vision.
Better Call Saul – AMC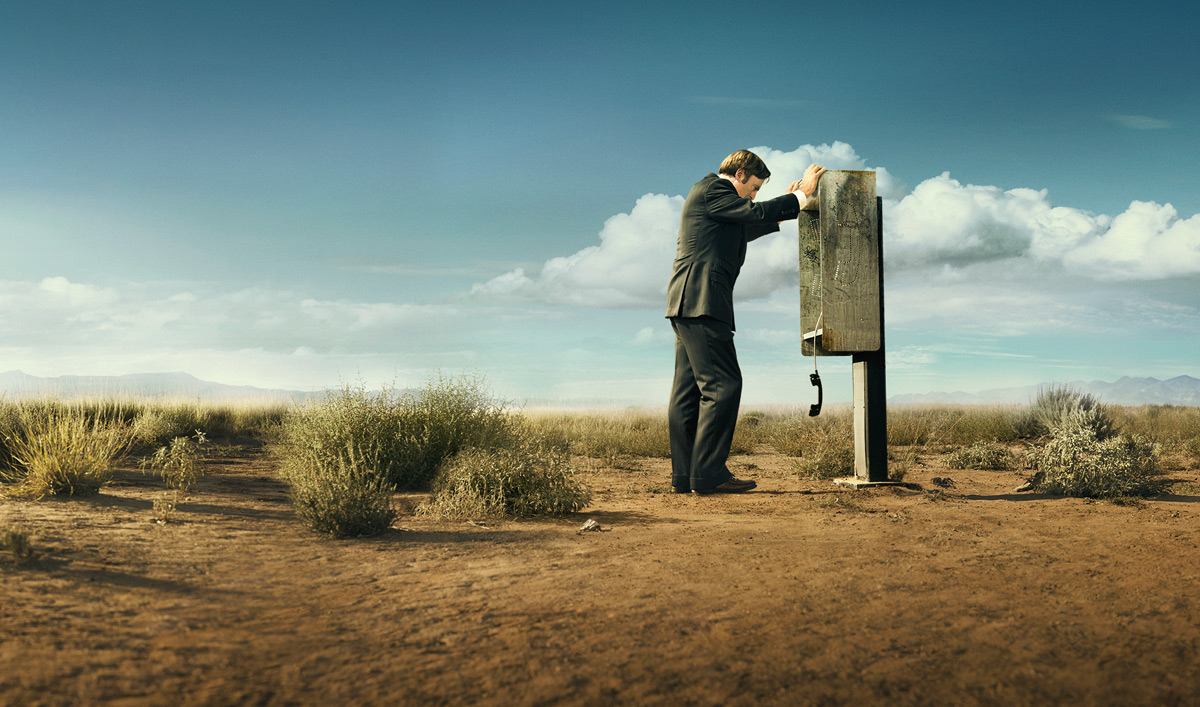 Before Breaking Bad came along in 2008, Albuquerque was far from a tourist destination; it was a city whose rich culture was known by few and visited by fewer. That changed when Vince Gilligan and his team set up shop in the New Mexico's largest city to film two of the greatest crime dramas of the 21st century. Today, Albuquerque has seen a surge in tourism inspired by Breaking Bad and it's equally engaging companion piece currently airing, Better Call Saul. It is easy to see why. Both shows film New Mexico's landscapes in a way that rewards viewers with establishing shots of dark red rock formations, desert vistas, and wide open skies.
Better Call Saul's incredible streak of being a worthy successor to Breaking Bad continues into its fourth season. Albuquerque's own Marble Brewing, a local favorite, has brewing beers in the Duke City since 2008 and is the second largest brewery in New Mexico. If your looking for something on the lighter to enjoy while watching this show get darker, I suggest grabbing a few cans of their popular year-round Witbier, Double White. A light beer in color only, this beer is spicy and citrusy on the nose with a lingering, dry finish. At 7%, it just enough to help you relax so you can concentrate on the methodical plot that eventually turns Jimmy McGill into Saul Goodman. You'll be rewarded with your patience.
Snowfall – FX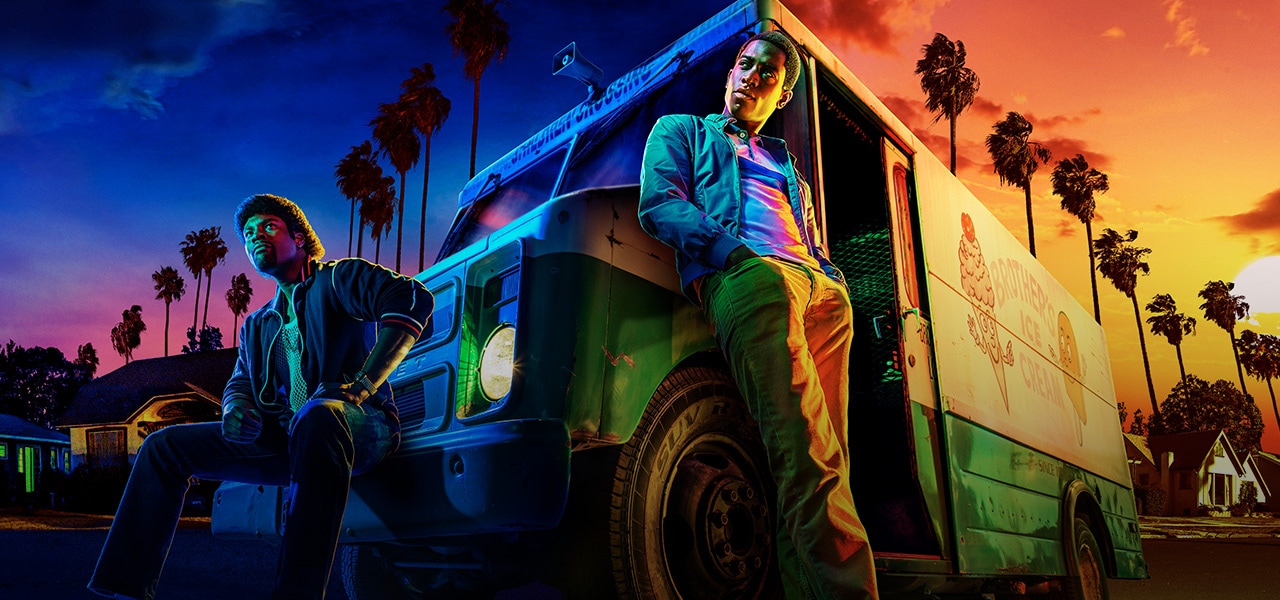 A gritty drama that charts the beginning of the crack cocaine epidemic of the 1980's, Snowfall is a worthy replacement of FX's recently concluded The Americans for those seeking 1980's nostalgia. The show features multidimensional characters, mature themes, and shocking violence, but all in service of telling a layered and slow-burning story of a controversial time in American history. The cinematography perfectly captures the look and feel of 1980's Los Angeles, complete with the towering palm trees, boom boxes, and domestic cars the size of cargo ships. The diversity in characters and motivations, along with multiple, intersecting storylines about the drug trade demand your attention, so you will need a big, boozy, beer to help you concentrate.
Golden's Road's Triple IPA will get the job done. Sticky, hoppy, boozy and sweet, this is the perfect big beer for a show trying to tell big stories about the City of Angels. Too much booze for you to concentrate coherently? Switch over to their session IPA, Wolf Cub. You'll still get a ton of hop flavor with a fraction of the sweetness and alcohol.
Yellowstone – Paramount Network
Kevin Costner seems right at home as the star of Paramount Network's new modern-day western, Yellowstone. Taylor Sheridan, one of this generations best storytellers, writes and directs every episode of the first season. The cinematography is so good capturing at modern-day Montana, the scenery almost steals away from drama happening on screen to the characters, a good reason why the characters need to consistently make big, bold statements about existentialism and the meaning of life in between random fistfights and shootouts. It is a western, after all.  Filmed entirely on location in Montana and Utah, it establishes the world in which the characters inhabit. The snow-dusted Rocky Mountains, cowboy infested dive bars, and run-ins with coyotes and grizzly bears helps to perfectly capture this unique and rarely seen setting and propel us into a world so rarely portrayed in today's modern TV landscape. New York City, it ain't.
An overly dramatic show set in Montana calls for a low key, less dramatic IPA from Montana's largest brewery. Big Sky Brewing's IPA has a relatively low alcohol content (5%) but makes up for it with a fresh pine and a hoppy presence on the nose, a subtle reminder of the smell of the Montana wilderness. The finish is dry and malty. A beer that is easy to drink, you could go through several of these during the one hour drama. It does not overpower any of the over the top antics of the Dutton family.
Fear the Walking Dead – AMC
A companion piece to AMC's monster moneymaker, The Walking Dead, the less popular Fear the Walking Dead is better acted and better filmed. While the story and characters vary in quality from season to season, the show does a great job establishing each setting with long, wide landscape shots and convincing set pieces of life in a world filled with dead people who like to eat flesh. The show loves to randomly kill off its entire cast at random, so the show is constantly changing locations and reinventing itself. First set in Los Angeles, then the middle of the Pacific Ocean, then Mexico, the AMC drama has finally set up shop in Houston, TX for an extended stay. For a show about the end of the world, zombies, and people brutally murdering each other, you'll need a beer out of Houston to lighten things up a little so you don't descend into total darkness while watching this show.
This show needs a little more love and maybe a little less darkness and brutality (although I don't see that happening any time soon). A nice, easy drinking Kolsch from one of Houston's most popular breweries is a good way to lighten the mood for a show that tends to wallow in darkness and death. Crisp, clean, and light, you won't find a better Kolsch coming out of the Lonestar state.
Fargo – FX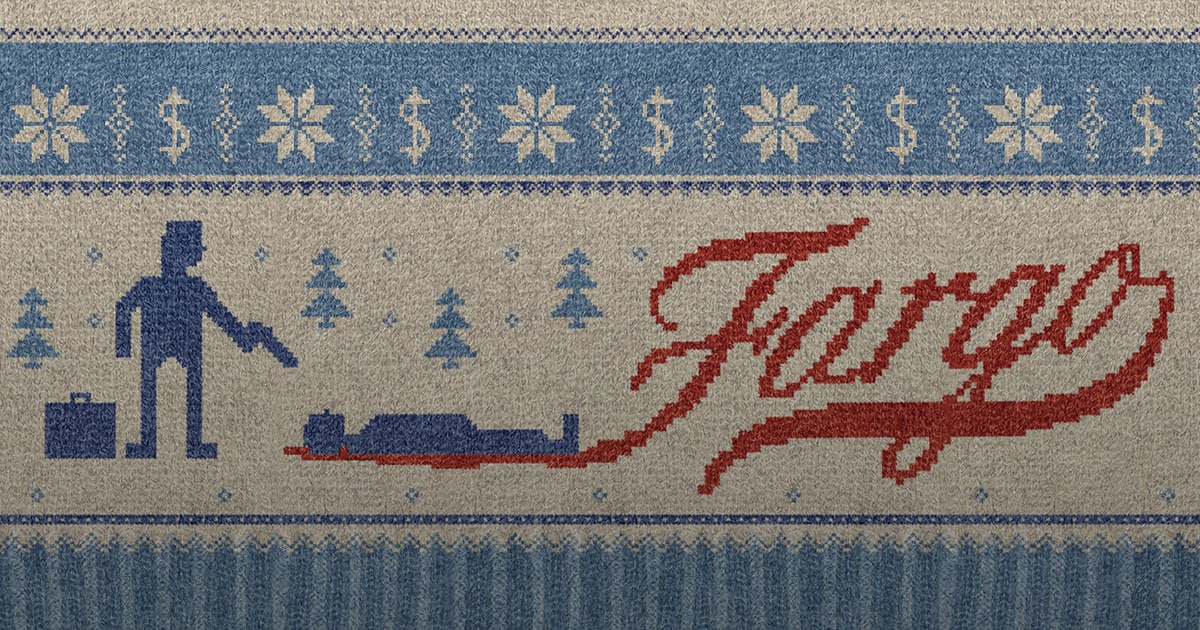 Fargo is a special show. The writing and cinematography perfectly capture the look and feel of North Dakota and Minnesota, along with the snow barren landscapes, the "Minnesota nice," and sweater wearing folks who inhabit it. Each season is its own self-contained story that includes violence and murder, but the shows the main protagonist is always a someone of strong moral character and overt goodness, a refreshing change from the consistent flow of antiheroes consistently seen in today's prestige dramas. The respect Noah Hawley for the people, places, and culture of the Midwest is apparent and on display each season, and it may just convince you to travel on up to Fargo and drink a Grainbelt with a local. However, in this case, there is some solid beer coming out of Fargo that will put you in the mood for next season (Season 4 is set to star Chris Rock, of all people)
Arguably Fargo's best brewery, Drekker Brewing Company brews solid beers out of their taproom in downtown Fargo. Their Freak Parade Double IPA is a big, bold, and hazy. A great local beer to drink to keep you warm and comfortable as you watch characters navigate the frozen landscapes of the upper Midwest.
Game of Thrones – HBO
Bend The Knee Golden Ale | Brewery Ommegang- Cooperstown, NY
I hate to jump on the bandwagon here, but this show's fully realized world of Westeros is just too good not to have on this list. Westeros is almost a character in and of itself. Whether it is the barren ice wasteland that lies beyond the Wall, the seaside metropolis of King's Landing, or the deserts of Essos, the show's ever-changing geography makes for a rich experience for the viewer in between waiting for the great battles, beheadings, and political intrigue. The show shoots on location in places such as Iceland, Ireland, and Croatia.
This one is kind of a no-brainer, since this beer is the latest "official" Game of Thrones collaboration beer between Brewery Ommegang and HBO. Originally released in 2017 in anticipation for the 7th season, there are still many bottles available for sale to be saved and enjoyed for the final smackdown when the show returns in early 2019. Brewery Ommegang is one of the industry leaders in Belgian ales, and this is no exception. This is has a big boozy presence, which perfectly complements the big presence this show is sure to make in 2019. With big dragons, big armies, and big battles, a big boozy beer will certainly do.
---