Posts ByCamila Navarette, Author at PorchDrinking.com
October 9, 2017 | Camila Navarette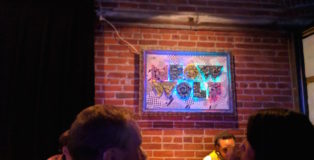 Santa Fe, NM and Denver, CO foster a physical and cultural connection along the southwestern frontier. The expansive Western landscapes and its pioneering residents have untied the two towns historically, while creative industries and blurred cultural lines link the contemporary cities through similar tastes and expressions.
Locals from both cities can wander the streets of Santa Fe – as well as a downtown Denver street aptly named Santa Fe- and find themselves immersed in creativity and culture. And over the past year Santa Fe's most iconic art collective, Meow Wolf, has not so secretly flirted with the idea of making Denver home to it's next big endeavor.
Read More
June 1, 2017 | Camila Navarette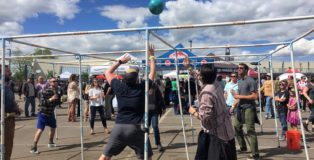 The 4th Annual Upslope Get Down followed a familiar formula during the fourth rendition of the free and family friendly festival.