One Comment
Brewery Showcase | Warped Wing Brewing Company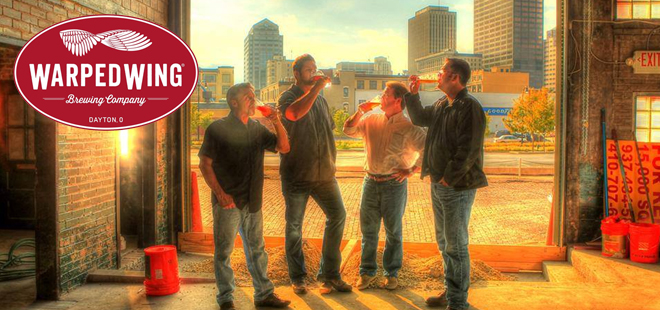 My first visit to Warped Wing Brewing Company in Dayton, Ohio was this past November on a traveling craft beer bus. To be honest, after a long afternoon of drinking, I just remembered the awesome beer and venue. With its long chalkboard menu that reminded me of Cigar City Brewing and a large open area for seating and socializing, I immediately felt welcome in such a comfortable environment. I made a mental note, told my friends and family, drove back south, and thought that was that.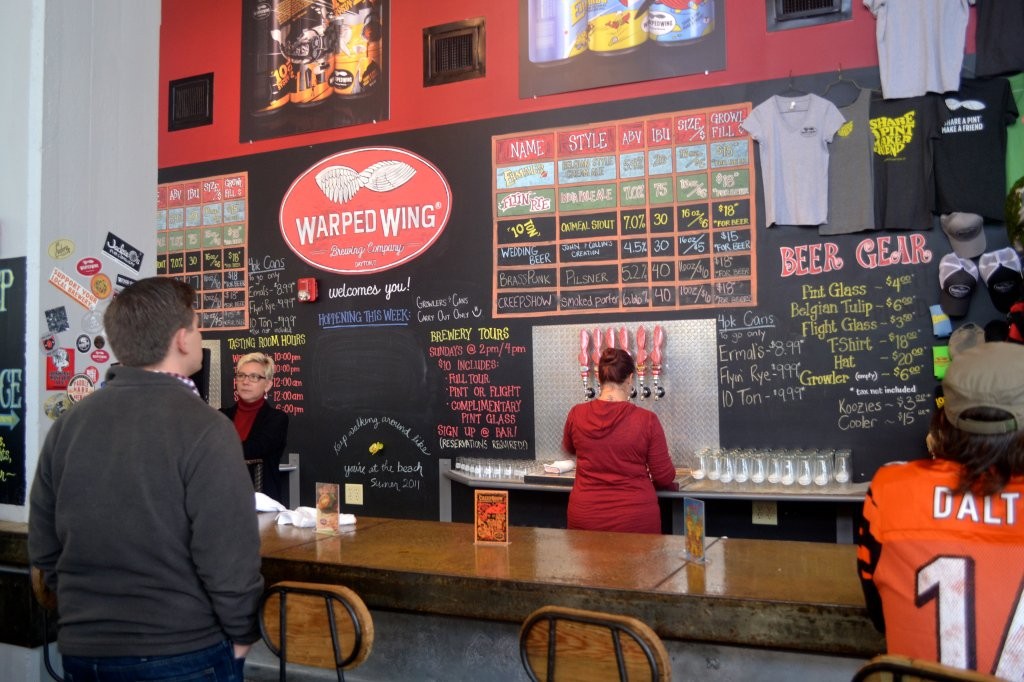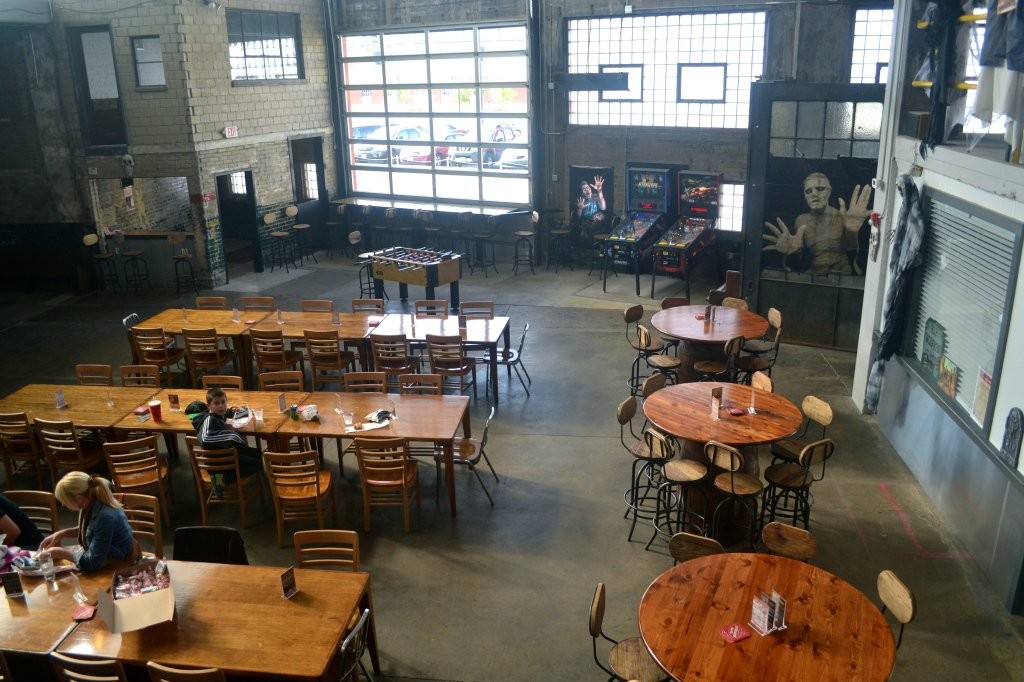 However, later that month I attended a holiday beer festival and ran into Nick Bowman, one of the four owners (the others being Joe Waizmann, John Haggerty, and Mike Stover). He suggested I try their their Whiskey Rebellion, and thank goodness I did; it was my favorite out of the 100+ brews offered that day.
I recently spoke to Bowman again about their beer and marketing strategies, as well as their consideration of female consumers in the brewery. So grab a beer, sit back, and enjoy!
The Name
Every Ohioan knows that The Wright Brothers (yes, the guys known for designing and building the first airplane) were from Dayton. One part of aviation they invented was "Wing Warping," making controlled flight possible. Therefore, the brewery's name stemmed from the city's heritage as well as the brewers "warping" existing brew styles to develop their own recipes.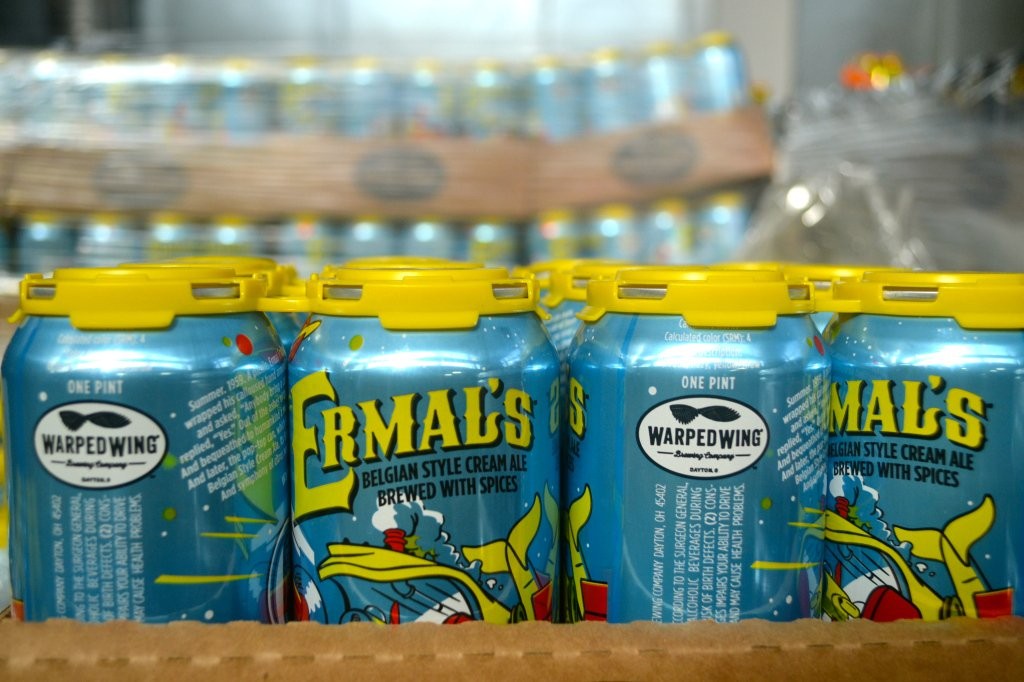 The Beer
Warped Wing, open just over a year, has three core beers: 10 Ton Oatmeal Stout, Flyin' Rye IPA, and Ermal's Belgian Style Cream Ale. However, they typically launch one to two limited release beers per month, determining which to bring back or possibly add to can lineup by reflecting on speed of sell through, customer/retailer feedback, and online reviews.
Craft brew junkies are always looking for the next experimental drink, and Warped Wing doesn't shy away from the challenge. In fact, they take Dayton's innovative history to heart and use the same philosophy when developing their recipes. "From a brewing stand point," Bowman explains, "we aren't afraid to go off-road as evident with a beer like Pirogue, a Belgian Black Tripel w/Cold Brew coffee and Siam, a Thai Saison brewed with Thai Chiles, Galangal (Thai Ginger) and Palm Sugar."
In fact, Tres Carnales, a Pan American IPA that was brewed in collaboration with two Mexican breweries, was tapped April 23 and will be at retailers in the Dayton, Columbus, and Cincinnati area this week just in time for Cinco De Mayo celebrations.
Bowman's all-time favorite release is their holiday ale, Esther's Lil Secret, an annual collaboration with Esther Price Candies. He revealed: "Every year it's going to be a different style highlighting a different ingredient from EP. Hence the secret. Add to that it launched during the holidays, my favorite time year, as well as many others, and it's just a fun beer to make, market, and sell."
Notable Aspects of the Brewery
1. The Business Model: Warped Wing is committed to self-distribution, because as Bowman puts it, "We believe no one can sell our beer as well as we can."
2. Packaging: The brewery chose to offer their beer in 16oz pint cans. Each can, beautifully designed with bright artwork, is an innovative take on the traditional 12oz option.
3. Tapping Into Local History: Warped Wing considers famous inventions, people, places, and events when creating beer names and labels. People like stories and are interested in what lore a beer holds. Bowman states, "Beer is an emotional product and we hope our stories and beers connect with people so they'll want to share them with others."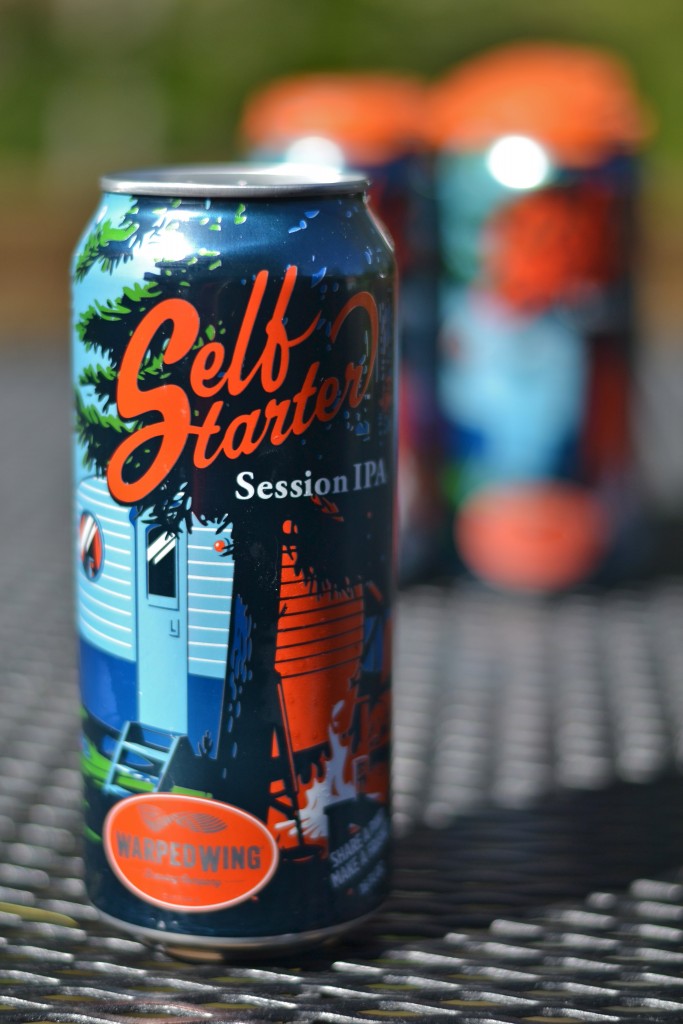 Female Consumers
As a woman, I'm always interested in a brewery's consideration of female consumers. One aspect that sets Warped Wing apart from other breweries is that they recognize women as a key demographic for their brewery as well as craft beer in general (AMEN!). And although they realize that a lot of women gravitate towards cream ales, saisons, and radlers, Warped Wing recognizes that many like dark beer. "A good majority of our female customers enjoy flavors like coffee, chocolate and other sweet flavors," Bowman clarifies, "and that's why we brew a vast offering of dark beers like, Pirogue Black Tripel, 10 Ton Oatmeal Stout, Esther's Lil Secret, Baltic Argonaut Baltic Porter." Additionally, they hold events at the brewery like Paint & Sip, Beer & Brushes, and are offering their first on-site yoga session May 1st.
LOCATION
26 Wyandot Street
Dayton, OH 45402
TASTING ROOM HOURS
Tues-Thurs: 5PM – 10PM
Fri: 3PM – 12AM
Sat: 1PM – 12AM
Sun: 1PM – 8PM
---