No Comments
2 Days 2 Nights | The Florida Keys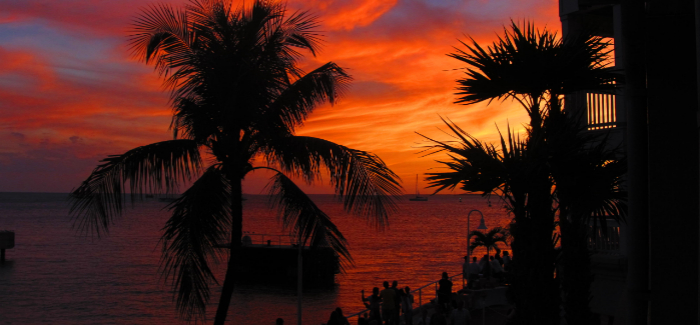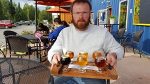 March is here; and by this point many of us in cold weather states have gotten sick of the sub-zero temperatures, potholes, and unseen sheets of ice that cause us to fall on our ass. Rather than reaching a breaking point and going postal, it may be a better option make your way towards southern Florida for a short getaway in weather that teeters between the mid-70s to mid-80's to get some much needed vitamin D.
The Florida Keys is the perfect getaway to meet such a need. Situated on a series of small connected islands, or "keys," south of the Miami Metropolitan area, the Florida Keys is an escape from the largely urban and heavy traffic areas of Miami and Fort Lauderdale areas. If your idea of a warm-weather getaway is sitting outside and enjoying the coastal breeze of the Atlantic with a fresh, locally brewed craft beer then the Florida Keys has some great breweries, taprooms, and laid back bars that will exceed your expectations.
To enjoy the Florida Keys fully, It is highly recommended flying into Fort Lauderdale and renting a car so to enjoy the 165 mile drive south to Key West. The drive should be leisurely to get you in the laid back vibe that the Keys are all about.
Day One | The Drive South Along Historic US-1
Let's seize the day! Any good road trip should start at a brewery. Before heading out to US-1, make sure your first stop is Miami Brewing Company, located a few minutes off of US-1 in Homestead. They open at 12pm on Fridays, so make sure you eat a hearty breakfast beforehand. They also constantly have many seasonal selections on draft; and you can get a small flight and a pint together for a small price. Additionally, they let you keep the glass! It's a great way to sample their beer portfolio and then drink your favorite one without over consumption.
If you're looking for a good session ale this early in the day, my recommendation is a pint of their year round Big Rod Coconut Blonde. It's light, refreshing, and just a tad sweet. It will remind you perfectly that you're now in the tropics; hundreds of miles away from the nearest snowstorm.
https://www.instagram.com/p/BslTiHkHPNa/
The first major town along US-1 is Key Largo. Make a stop at Mrs. Mac's Kitchen II, which you might recognize if you were a fan of the Neflix series Bloodline. Their caribbean-style lunch menu is a great way to welcome you to the Keys; as well as keeping your body nourished for the next 48 hours.
Eat some food and continue south!
Upon arrival into Islamorada, you have two very good choices for a pint or two to celebrate your midway point of the journey south. Islamorada Beer Company is the first taproom you're likely to come across. PorchDrinking also did a more in-depth write-up of this wonderful Brewery and Taproom; you can read it here.
https://www.instagram.com/p/BuEiPxnnngW/
A short distance away from Islamorada Brewing is the small, colorful taproom of Florida Keys Brewing. Located right off US-1 and positioned in the Morada Way Arts and Cultural District, Florida Keys Brewing Company is the Upper Keys first microbrewery, opening in 2015. The small tap room boasts a beautiful beer garden with tropical plant life. They also have colorful decor that matches the colorful spirit of the locals.
Grab a pint, put your feet in the sand and take a seat on one of their lounging chairs. It is the perfect place to relax, enjoy the beautiful outdoor space, and take in the south Florida sun and the ocean breeze. It is a memorable experience to kick-start your trip South through the Florida Keys.
https://www.instagram.com/p/BuE_-Scl2Gc/
https://www.instagram.com/p/Bt4ob7_FBon/
If you're looking to escape the hot sun and get some much-needed air conditioning, the small but equally colorful and eye pleasing taproom is a great place to cool off with a pint of their blank a tastefully designed, quaint taproom is splashed with the colors of the Florida sunset.
Make sure you don't get too comfortable; the rest of the drive is worth doing before the sun goes down.
There are several options for lodging in Key West, but if you're looking for a resort that is modern  and luxurious but still gives off a quiet, laid back vibe away from the packed, hard to navigate downtown area, I highly recommend booking your room at the Perry Hotel.
Located on Stock Island, it is a short drive away from downtown Key West. Additionally, they even offer a free shuttle that takes you to and from. The hotel is modern, new, and incredibly comfortable and inviting. It is also not as pricey as the other hotels of the same quality located in the center of Key West. It's a great place for a quiet, laid back experience. If you arrive around happy hour, take advantage of this time to enjoy a local beer at the onsite Matt's Stock Island Kitchen and Bar. It's a beautiful spot to be as the sun goes down.
Day 2 | Key West
If you're an early riser, set your alarm clock and watch the sun rise over the harbor. Then, take the first shuttle from the Perry West into town; and make a quick stop at southern most point in the United States. From here, you're only a short, 90 mile swim from Cuba!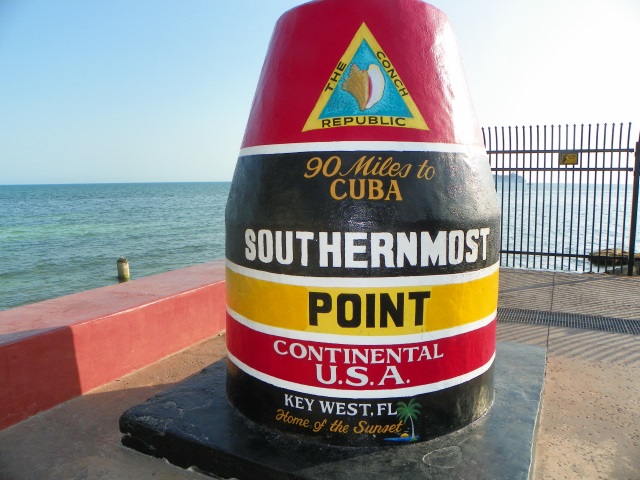 Breakfast/lunch places are abundant along Duval Street as you head northwest along the the famous thoroughfare. You might make a quick stop at Sloppy Joes, a Key West landmark known to be Ernest Hemingway's favorite drinking spot. Although, other bars in the area have disputed that claim!)
Located on the Northwestern Edge of popular Key West, the Waterfront Brewery is the perfect spot to enjoy a local handcrafted beer well doing a variety of Key West activities. Grab a pint to go for $3 during their happy hour, walk along the docks and watch the ships come in. You can also sit on their rooftop bar and watch the iconic Key West Sunset.
The Waterfront Brewery also has an open-air restaurant if you're in need of some locally caught seafood or other seaside favorites to go along with your Key Lime Pie Gose. Additionally, their restaurant & taproom is one of the largest in Key West, so there is plenty of space available for large parties. Don't forget to stop by the large gift shop for some beer related merchandise to remember your trip!
https://www.instagram.com/p/Bn3_9hil1Ht/
At this point, you should be full of beer and tasty seafood. You've seen some great architecture and one of the best sunsets in the country; so what can possibly bookend this amazing day? How about something better than sex? Yeah?
Well then head to Better Than Sex, a dessert bar experience. The menu is as mouthwatering as it is sexually suggestive, but don't let that keep you away. Also, try any of the desserts with some Man Candy; a strawberry ale in a dark chocolate beer glass with white chocolate drizzle.
Now, it's time for that food coma.
When you're ready to go to wherever home is, it might be a good idea to look at dropping your rental off at Key West International Airport and flying home from there. They have a few direct flights to/from Chicago and a few other big cities up north. So if you're looking to save time but not money, this is something to check out.
Let's hope you enjoyed yourself responsibly!
Feature image courtesy of the Florida Life. 
---