No Comments
2 Days 2 Nights | Stockholm, Sweden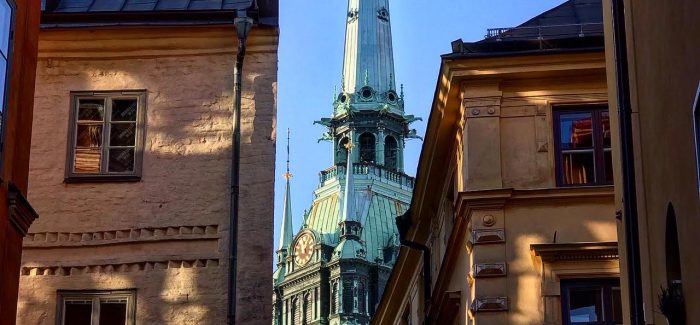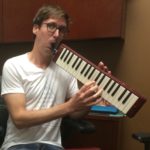 Sweden – a country whose northern tip breaches the Arctic Circle, making the summer days long and joyful and outdoor activities bountiful. Unfortunately, I decided to visit the capital of Stockholm in early November, and was greeted with 3pm sunsets and a Seattle-but-colder weather vibe. I didn't mind, as it gave me ample excuse to visit the city's numerous beer bars, leading to some enjoyable long, brisk, waterside stumbles. Swedes love their craft beer, and you will not find it hard to indulge yourself while taking in this extremely walk-able city.
Things to Know Before You Go
Transport into Stockholm from the airport is incredibly easy thanks to the Arlanda Express. This train runs every 15 minutes into the heart of the city. It's not particularly cheap ($32 r/t), but it's the best option. Make sure to book online before arrival, as purchasing onsite will empty your wallet a little faster.
Unlike a certain build-it-yourself furniture company founded in this country, craft beer here does not fall under the label of "cheap". On average I was paying $10+ per craft beer, often in pour sizes I would label as "poor sizes". You know, because they're small and make you poor. I made the mistake of ordering a KCBC IPA tallboy out of the fridge without checking the price. $18 later, the IPA was delicious, but the emotional scar remains.
Alcohol in Sweden is heavily regulated by the government. This means that you will not be able to purchase anything above 3.5% to take away, except from the single government-approved outlet. Luckily Systembolaget supplies the people with a solid array of craft beer options at cheaper-than-bars prices. Some stores have a better selection than others (the store on Norrlandsgatan is particularly well-stocked). Beware, though, as all of them have short hours.
The best way to get around the city is to walk. If you've been doing too many stout curls lately and are not up for it, or it's just too dang cold when you are there, public transportation is very easy to navigate. In fact, it's one of the sites of the city, as they claim the subway system is the world's longest art exhibition. Uber and taxis are available as well, but expect rates slightly higher than you're used to in the US.
They do love their craft beer in Stockholm, but most of the country's breweries are located in other cities. I wouldn't recommend finding a bryggeri to visit here; just stick to the beer bars.
https://www.instagram.com/p/By2vgxbIJr-/?utm_source=ig_web_copy_link
Day 1: Night Out in Old Town Stockholm
After spending the afternoon exploring some of the great museums on Skeppsholmen (or whatever people on vacation do other than drinking beer), find your way to Gamla Stan. Gamla Stan is the old town of Stockholm, with all the cobblestoney goodness and colorful buildings you'd expect. You'll be quite thirsty after exploring the Royal Palace, so stop in for a bite and a pint at Barrels Burgers & Beer. A tasty burger and a collection of stellar international and local brews await. On my visit, I tried beers from White Stork (Bulgaria), Collective Arts (Canada), as well as a nicely curated selection of Swedish brews. You have the option to choose your pour size, something I appreciate greatly when presented a number of enticing options.
https://www.instagram.com/p/B4Wy6ZODSZ1/?utm_source=ig_web_copy_link
Head a few doors down and you've be transported into one of the world's finest drinking caverns. Wirströms Pub is a maze-y cave complex of underground drinking nooks, where each doorway reveals yet another hidden room. The only thing harder than choosing which table to claim will be choosing from a surprisingly diverse tap selection. Expect to find Swedish craft classics like Närke Kulturbryggeri lined up next to IPAs from England and Norway, alongside some international standards. Grab a pint from the bar then go explore the depths, and take your best guess at what place could have possibly been before it was turned into a beer bar.
A Classy Nightcap
If you're looking to continue your night, there are plenty of inviting pubs to choose from as you wander through Gamla Stan. If Pub Lyfe isn't your fancy, you can take a quick ride to Mikkeller Bar in Östermalm. Unsurprisingly, you'll find a reliably good selection of the Danish brand's best beers, as well as interesting guest taps. This is a great spot for a relaxed nightcap, and anyone who has visited one of Mikkeller's bars around the world will feel right at home.
Day 2: Drinking with the Cool Kids in Södermalm
Walk off the previous night's dietary sins by taking a journey through Djurgården, Stockholm's leisure island. There are numerous distractions here, including the highly-recommended Vasa Museum and its impressively restored 17th century warship. There's also the ABBA museum and Nordic Museum for dancing queens and vikings alike. Enjoy the sights and copious waterside foliage as you make your way to Rosendals Trädgård for lunch. Farm to table has never been more literal and direct as you stroll past the ingredients for your smørrebrød or soup. Grab one of their specially brewed bottles to wash down your fresh lunch. Drop your trey, then make your way off the farm and back into civilization.
https://www.instagram.com/p/B3wq30gDwim/?utm_source=ig_web_copy_link
Fun and Games
Södermalm is the trendiest patch of the Stockholm archipelago, with enough coffee and vintage shops to make Brooklyn blush. Luckily trendy people tend to love craft beer, and you'll have a lot of options as you explore. Start at the west end of the island in Hornstull, where Folk & Friends will offer you either a local flight or a fridge full of international, low-ABV delights (remember that 3.5% law?). There are great beers from Scandinavia and the Baltic here, with Brekeriet (Russia), LERVIG (Norway), and Pühaste (Estonia) all hanging out here. Pair your flight with one of the board games laying around for maximum frivolity.
https://www.instagram.com/p/B4pLAA9FYk2/?utm_source=ig_web_copy_link
If you like games as much as I do, finish your beer and Ticket to Ride at Folk and Friends and in a hop, skip, and a jump down the street you'll find yourself at Beer n' Play. Both the Beer and the Play are in abundance here. A great tap list helps to fuel the competitive spirit that will manifest at the billiards, shuffleboard, and various arcade games in attendance. With over 20 craft taps, there's plenty of reasons to bet another round on your cue ball skills. Don't forget to take a gander in the fridges, as it is stocked with gems. It's here I found this article's infamous KCBC hazy can, as well as some Alefarm, 3 Fonteinen, Penyllan, and Polly's Brew, just to name a few.
Don't Forget Your Hatt
Sun still up? Then urban hike your way up to Skinnarviksberget and take in the city from its highest vantage point. This scenic spot is on your way to the heart of Södermalm, home of perhaps the jewel in Sweden's craft crown: Omnipollo's Hatt. Omnipollo is famous for pushing the boundaries of beer experimentation, and you'll find the best they have to offer in the very cozy confines of this tap room. Omnipollo has a lot of famous friends from their collaborations, and kegs from Trillium and Monkish were great accompaniments to the delectable treats from hosts. If great beer wasn't enough, the pizza here is fantastic. At this point circle-shaped sustenance may be wise.
https://www.instagram.com/p/B4kOUGjlv9W/?utm_source=ig_web_copy_link
Finish your night at what is the most celebrated craft beer bar in Stockholm: Akkurat. One word to describe this place would be "lively". I had to enjoy my Cantillon Classic Gueuze standing at the bar on a Saturday night. This is a great spot to enjoy a bite and some good conversation over good beer with good friends.
The good news with all of the above locations is that they are fairly close together. Feel free to mix and match the itinerary to fit your needs. No matter what, you'll find the beer flowing while you're visiting Stockholm.
---