No Comments
Preview | Poland's One More Beer Festival Features Heavy Hitters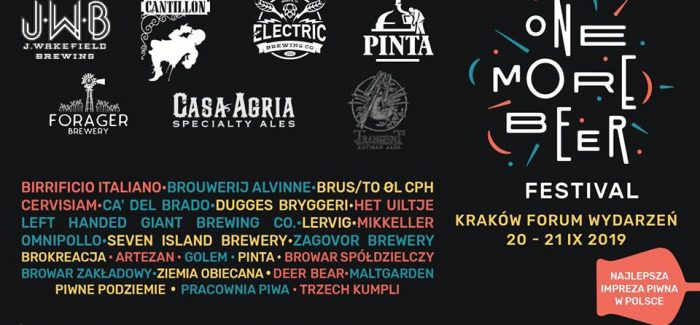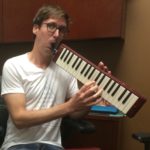 One More Beer Festival. The rallying cry I often tell my aching liver is actually the name of one of the coolest international beer festivals out there. Starting September 20, beautiful Krakow, Poland, will host two days and three sessions of incredible brews, with more than 180 beers from over 30 to taste.
Every year there's a competition to determine which Polish breweries will represent their home turf. To join the winners, a slew of international breweries from 11 countries have been invited to parley with their new Polish pals on the banks of the Wisła River. What a cool way to explore new beer! The breweries participating this year are:
https://www.instagram.com/p/B2RSu43is5k/?utm_source=ig_web_copy_link
International Breweries
Birrificio Italiano
Brouwerij Alvinne
BRUS / To Ol Cph
Cantillon
Casa Agria Specialty Ales
Cervisiam
Ca 'del Brado
Dugges Bryggeri
Electric Brewing
Forager Brewery
Het Uiltje
J. Wakefield
Left Handed Giant Brewing Co.
LERVIG
Mikkeller HQ
Omnipollo
Seven Island Brewery
Transient Artisan Ales
Zagovor Brewery
Polish Breweries
Brokreacja
Artezan
Brewery Golem
Brewery PINTA
Brewery Cooperative
Brewery Factory
The Promised Land Brewery
Deer Bear
Maltgarden
Beer Underground
Beer Studio
Three Brewers – Lotny Brewery
Each brewery is preparing six different beers for the weekend, and you can peek at the announced tap list here. Many of the beers being served will be making their grand premiere at One More Beer Festival, and a number of the breweries are making their debut in Poland as well. Glancing at the list, this is quickly turning into Eastern Europe's most exclusive, VIP party.
In addition to the American-style, all-you-can-taste festival, there will be a bottle shop to purchase a take-home liquid souvenir, as well as three local tattoo artists on-site. I'm not sure if this is the best or worst idea I've ever heard for a beer festival, but if you want to make a memory that lasts forever, why not do it after tasting 180 beers? Maybe I'll finally have the courage to tattoo the Lacoste alligator on my chest.
Tickets are still available at ombf.pl, and if you buy the three-session pass, you get a nice discount and some early access. Na zdrowie!
---