No Comments
Event Recap | Welcome: A Farmhouse & Lager Festival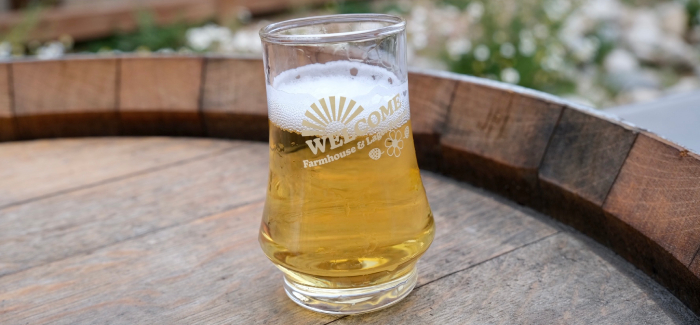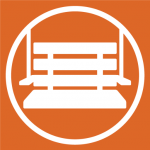 Eschewing the typical Barrel-Aged Stout and Hazy IPA hype beers of most festivals these days, Welcome – A Farmhouse & Lager Festival takes a gentler approach in beer styles, highlighting some of Colorado's best Farmhouse Ales and Lagers being produced. Subtlety and nuance are the defining characteristics of these styles, and it takes a discerning brewer to properly craft them and make something greater than the sum of its often simplistic parts.
Knotted Root is the organizer and host of this festival in Nederland. Lest you think it odd that a brewery best known for their Hazy IPAs is throwing a Farmhouse and Lager festival, Knotted Root has a trick up their sleeve — a new brand comprising one beer, an American Lager simply named Home. Circular Beer Co., the sister company making Home, is starting off small with only Knotted Root taproom distribution, but the hope is to grow into a regional Lager brand. What better way to introduce Home than with Welcome, a beer festival partially dedicated to its style. "Welcome Home," says Chris Marchio, Knotted Root's founder, head brewer, and CEO. "It's all Circular" he explains, drawing a circle in the air with his index fingers. It seems there was thought put into the name of the festival coinciding with the new brand introduction.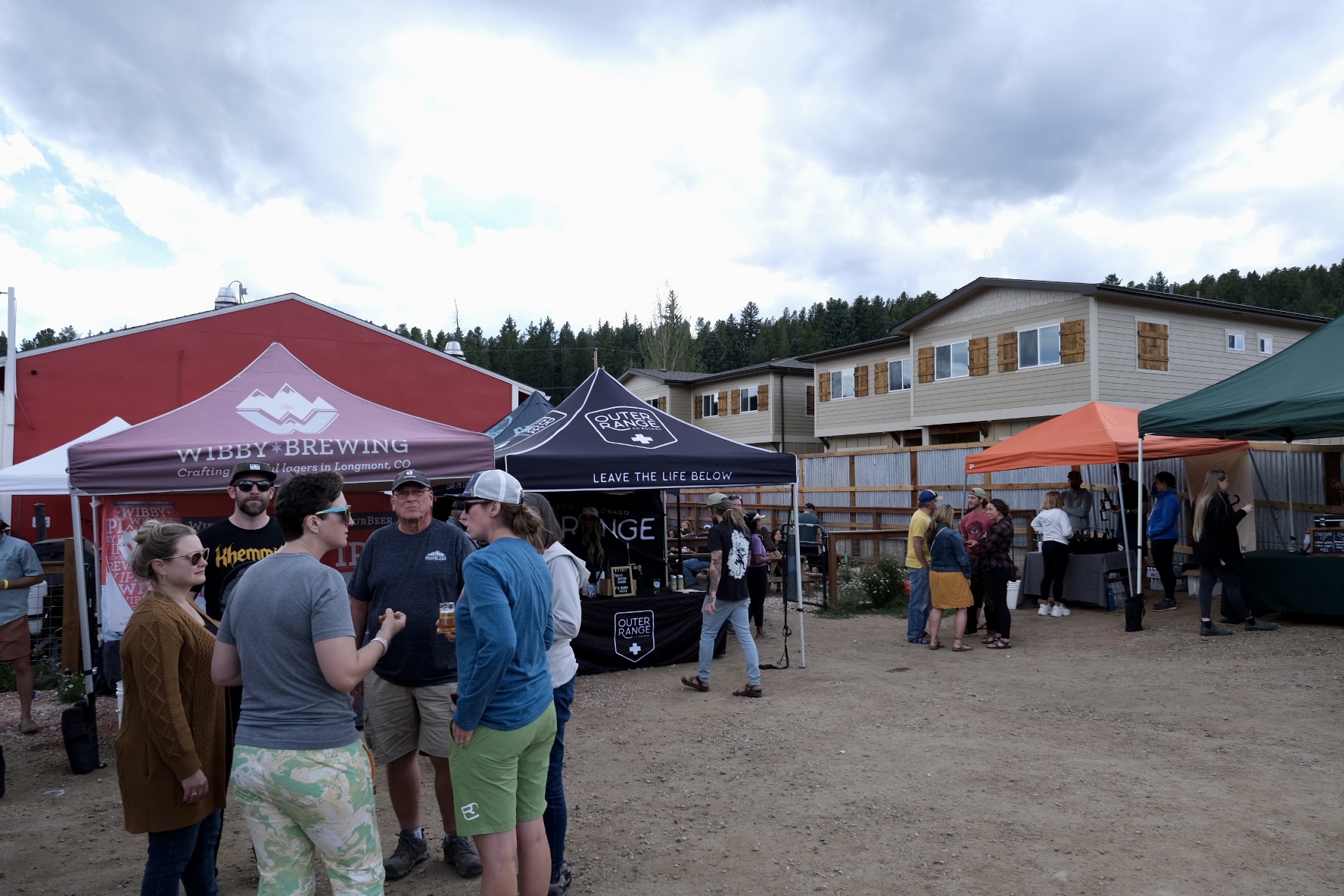 What Chris assembled is small but mighty impressive — 14 Colorado breweries who have brought some of their best Farmhouse Ales and Lagers to one location. The festival, hosted outside Knotted Root's taproom, has a very intimate feel. No overcrowding, no waiting in long lines. All the tents feature beer being poured by brewery owners, brewers and/or taproom staff. These are the people making the beer, and their passion and knowledge is on full display. Despite the small venue there is plenty of space to spread out, enjoy some beer pours, talk to old friends and people you just met and listen to the bluegrass and folk music being played.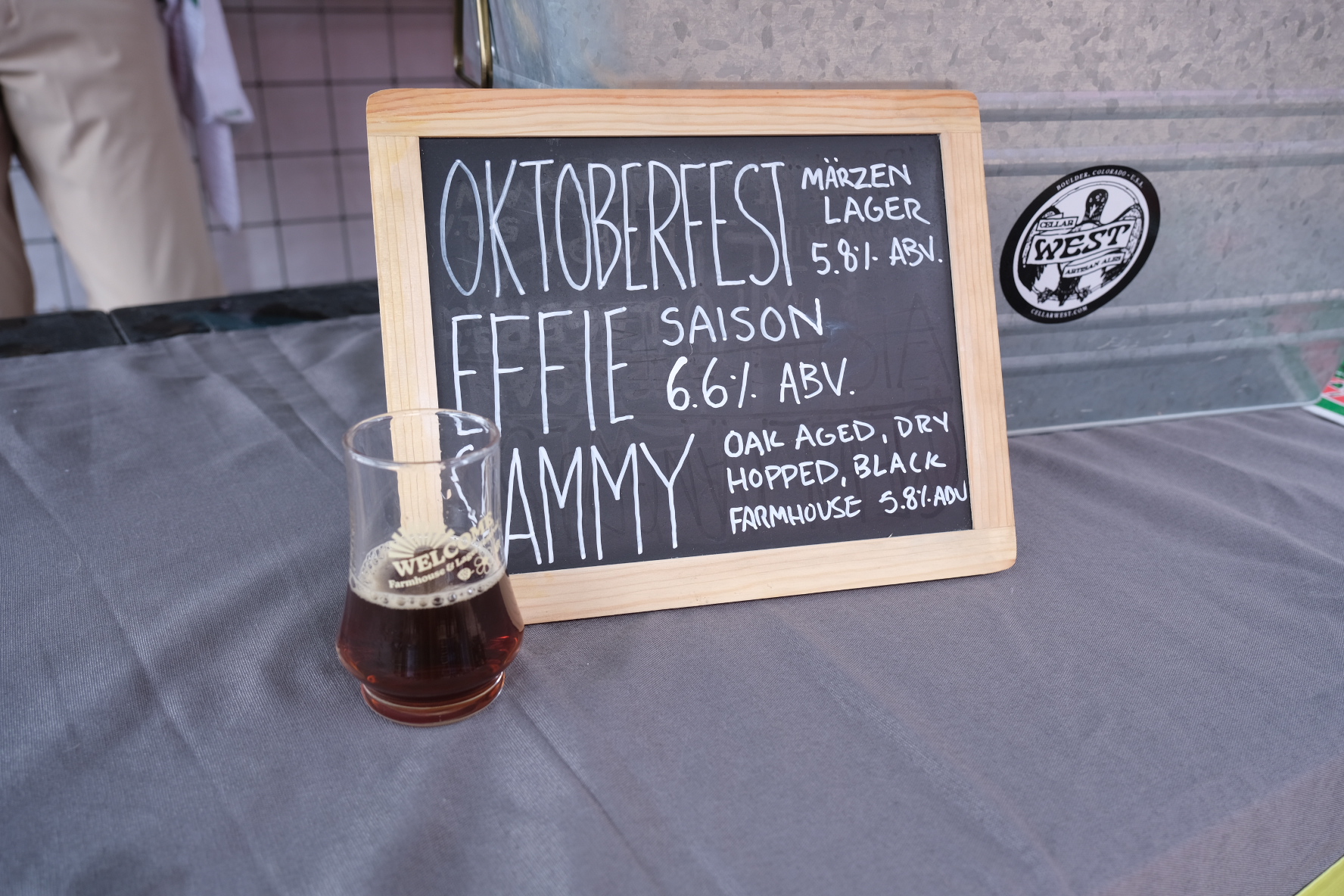 It would not be a beer festival without beer, so tasting exploration is mandatory. Being the introduction of Home, that's a good place to start. This 5% Lager has a foundation of American malt with noble European hops adding some subtle depth. A true all day crusher, one can see how this beer could become a regional craft Lager found on many a Colorado taplist. Evening things out was Cellar West Sammy, a dark Farmhouse Lager aged in oak barrels with Brettanomyces and then dry hopped post-fermentation. Lightly roasty malts combine with some funk and a nice pungent aroma to create a unique brew here. Cohesion expectedly brought two of their incredible Czech-style Lagers, and their collab with Halfway Crooks, Ovce 12º, highlighted their typical mastery by taking a Pale Lager and upping the hop profile, creating a biscuity and citrus forward easy drinker. Other standouts include a trio of fruit forward sours – Amalgam Hidden Bridges apricot sour with Mosaic dry hopping, Primitive A Toast To Legends peach and noyaux spontaneous blend aged in Chardonnay barrels and Wild Provisions Metes & Bounds Red Globe Peach sour. The new-to-me Howlin Wind had 2 Farmhouse beers on tap, and Atop The Perch was a lovely dry hopped example of their Saison. Sadly I did not have the chance to sample all beers, but that is a tall task for even a small festival such as this.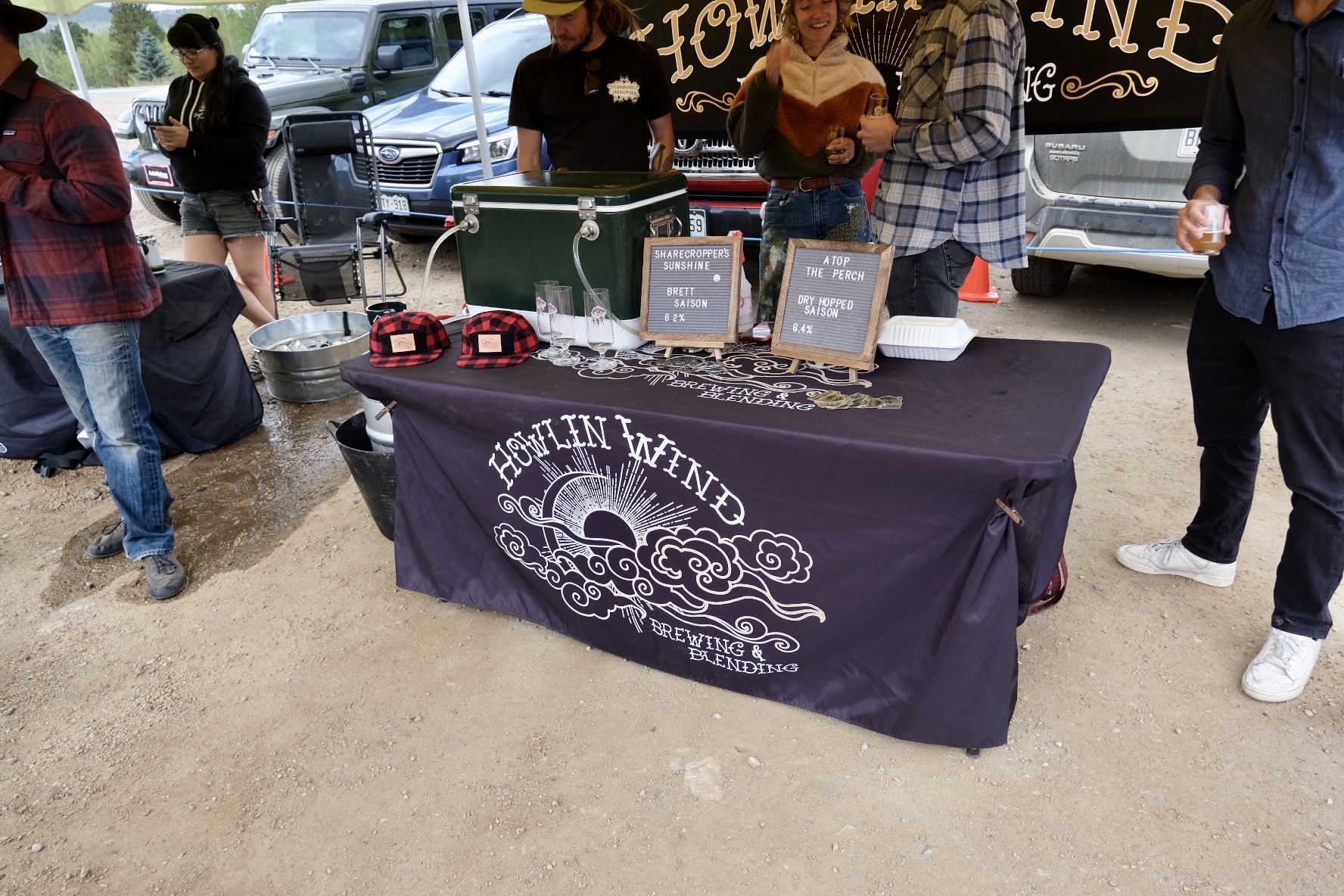 Welcome is the perfect combination of complimentary beer festival atmosphere and beer styles. Relaxed and easy going while inviting further thought, this festival welcomes you to sit back and enjoy some underappreciated beers in a beautiful atmosphere. Well crafted Farmhouse and Lager beers are for the discerning consumer, and Welcome is a welcome haven to showcase these styles.
---