#knottedrootbrewing Archives – PorchDrinking.com
January 4, 2022 | Britt Antley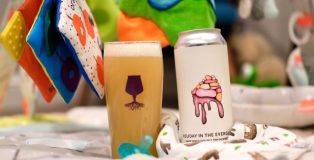 That momentous day has arrived: The one you have been impatiently waiting for since you saw those two solid lines on the Clearblue and comprehended the weight of their meaning. You are now a new parent–congratulations! As a new parent, you will need beer to help cope with the stresses of everything caring for an infant entails. Do not use beer as a crutch–that's not healthy. Rather, escape with the occasional, enjoyable can of suds to put yourself in a happy place, a temporary headspace not completely dominated by every whim of your beautiful, screaming child. Here is a guide to beers for a new parent.
July 13, 2021 | Jaclyn Menendez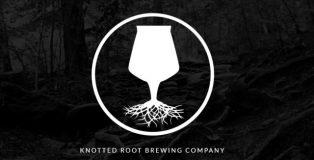 Nestled in the foothills of Boulder, CO, the tiny town of Nederland is more than 8,000 feet above sea level. The winding road into town is about 16 miles of pure straight up, twisting through the mountains, running parallel to a roaring creek, making you feel closer to the sky than the ground. It's fitting, then, that Knotted Root Brewing Company has made its home here. At its second-year anniversary party (which occurred this past Fourth of July weekend), it was tough to imagine any other brewery feeling more on top of the world.