No Comments
10 of the Best International Beer Festivals You Can't Miss in 2019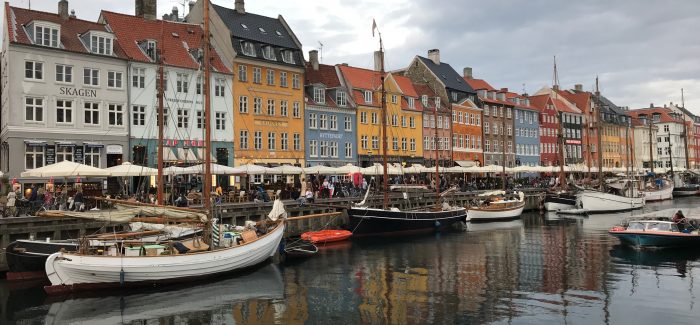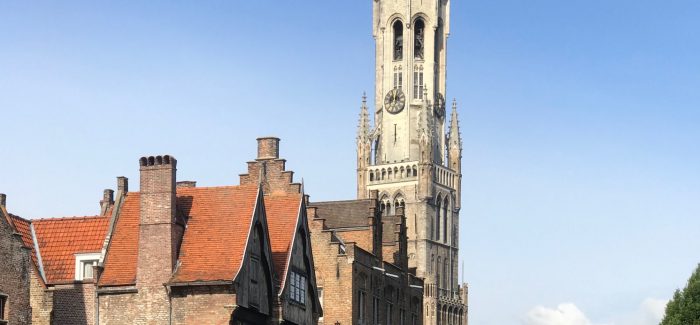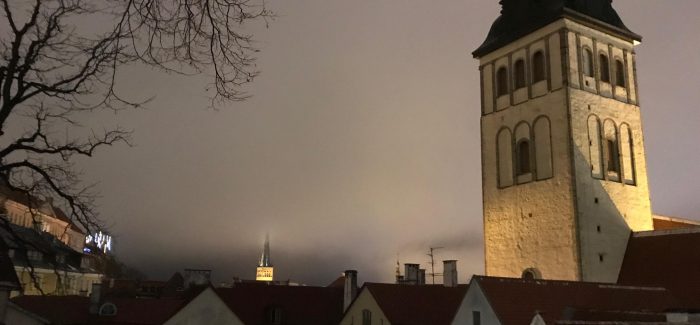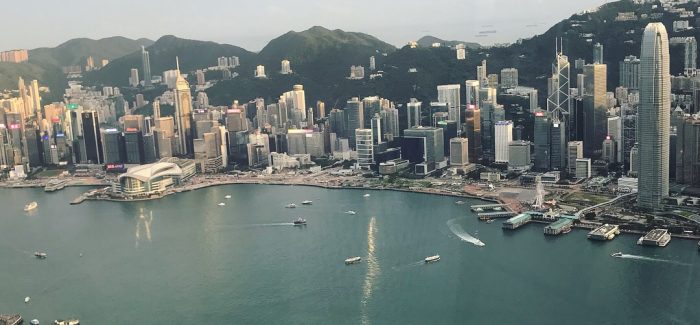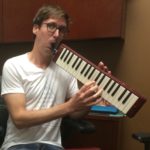 We've all woken up a little groggy on the first of the new year with grand plans for how we're going to make our lives better during this next lap around the sun. You commit to exercising, finishing your mediocre novel, spending more time with the friend you've seen once since college, and other noble endeavors that have a low impact and even lower success rate. This year, why not take a leap and do something that will allow you to see the world, experience a new culture, and best of all, imbibe new beer?! Behold, the international beer festivals of 2019.
I have spent the last decade traveling the world, my destinations predominantly determined by what I'm going to eat and drink while on holiday. Food and drink festivals have been at the center of many of my favorite travel experiences, as they often bring out the locals and local culture in an environment where people may be more likely to include an outsider.
If you made resolutions to travel more, or to diversify your drinking, here are a few choice festivals that promise not only a great time during the event, but offer a chance for a grand international holiday. Time to cash in those miles and hotel points and redeem that beercation you so richly deserve.
A trip to Belgium is a must for any beer aficionado, and while many make the pilgrimage to the annual festival held in the historic Grand Place in Brussels each September, this gathering in the marvelous town of Bruges is a better showcase of Belgian delights.
Featuring over 70 brewers and over 300 beers in one of the most picturesque cities in the world, you'll have a chance to enjoy a trappist beer or a lambic in the shadow of the Belfry in the old medieval main square of the city. And the best waffles I've ever had are about 50m away. Sounds ideal to me.
While in Bruges, you can dine at some fantastic beer-centric restaurants, warm up on a cold winter's day with some Flemish stew, and visit some of the world's best pubs. Visiting In De Vrede, the only official place to purchase Westvleteren, and the nearby De Struise taproom in an old school makes for a fun afternoon trip out into the countryside, and you can of course swing back towards Brussels to visit Cantillon, 3 Fonteinen, and the phenomenally named In De Verzekering Tegen de Grote Dorst to enjoy the incredible bottle lists that will make any sour fan pee just a little.
I've seen some people pay sums close to the cost of an international flight to acquire specific bottles from one of these above places, bottles that can be purchased on-site for roughly 20 Euros. My suggestion: Buy the flight instead!
https://www.instagram.com/p/BnZEI_-BbBr/?utm_source=ig_web_button_share_sheet
When you think of craft beer meccas, Estonia is probably not one that comes immediately to mind. Tallinn is perhaps my favorite city I've been to outside of the US for craft beer, with a variety of up-and-coming breweries (if you love your beers barrel-aged, you need a flight at Põhjala) and some incredible bottle shops and beer bars (Tiny basement bar Koht had a bottle list of 867 craft beers. Seriously.) all at about half the cost of their Scandinavian neighbors.
Tallinn Craft Beer Weekend promises to show off the best of the Estonian scene, with some international guests complimenting the locals to the tune of over 50 breweries present. Breweries such as Cigar City (US), Magic Rock (UK), O|O (Sweden), and AF Brew (Russia) will ensure the quality matches the quantity, and Lehe, Sori Brewing, and a host of other Estonian locals with have you looking for jobs in the city's bustling creative hub.
https://www.instagram.com/p/BiZStkxly7W/?utm_source=ig_web_button_share_sheet
While you could easily spend a long weekend cuddling with all the beer Tallinn has to offer, there is a quick ferry service to Helsinki and St. Petersburg that will allow you to explore some other wonderful cities in a mere few hours. Or you could make it a long vacation and take a quick flight across the Baltic to…
This is the big poppa of international beer celebrations. Mikkeller uses all of its considerable pull to round up the planet's best and boldest brewers for one gigantic party in their hometown. Last year's reveries featured 100 breweries dropping an air raid of craft goodness on guests over four sessions in two days. Bokkereyder was there. This is serious stuff.
While the festival is truly something else, Copenhagen is one of the best cities in the world for expanding your palate and increasing your Untappd totals. Follow up a delicious smørrebrød for lunch with a trip to Himmeriget for a bottle of Blåbær, or enjoy the specially curated beer pairings that go with your four-course meal at Barr.
Best of all, Copenhagen's bars treat this weekend like it was Comic-Con, offering up some fantastic events of their own. A 40 year Cantillon framboise vertical? I just booked my ticket.
https://www.instagram.com/p/BpbuTubAiwL/?utm_source=ig_web_button_share_sheet
Oh and if you're on the Asia side of the world? Mikkeller throws a similar party in Tokyo in September. A weekend of craft beer, ramen, and VR Mario Kart couldn't be a bad time.
When you think of the Italians and their beverages, you think of Chianti, Barolo, Sangiovese, and other wines. Italy is, in fact, the country that produces the most wine in the world. With the recent uptick of interest in natural wines, it doesn't come as a shock that sour beers are becoming more and more popular, and the Arrogant Sour Festival aims to bring together enough world-class sour-slingers that I may buy some stock in Tums before the end of May.
Last year's festival featured over 100 beers from top-tier breweries. Hill Farmstead, De Garde, and Funk Factory Gueuzeria show off the quality of the US contingent, with a who's who of the European sour game complimenting the hearty showing from the Italian home crowd. Since it is indeed Italy, food is plentiful and extraordinary, and live entertainment will turn that pucker into a smile.
Even if you've been to Italy before, getting out to some of the smaller cities like Reggio Emilia is a very different experience from waiting for hours to get lost in the Vatican Museum, or being trampled by a Pokemon-umbrella-led tourist brigade in Florence. The ability to continue on and explore Tuscany or Northern Italy present some appealing vacay vibes and insta opportunities if you want to take off for a week or two.
https://www.instagram.com/p/BiPtZeQlzvr/?utm_source=ig_web_button_share_sheet
Oh, and Reggio Emilia is the ancestral home home of Parmesan Reggiano. So cheeeeeeeeese.
A grand celebration of all things Brett, Carnival Brettanomyces might be one of hottest, rising festivals in the world. This year's event has already announced over 45 participating breweries from every reach of the globe including US names such as Jester King, Yazoo, Fonta Flora, Birds Fly South, The Ale Apothecary and more, as well as titanic international stars like Bokkereyder, Cantillon, Gueuzerie Tilquin and more.
If you've got penchant for getting down to some funky liquid, this holistic drinking event features meet and greets with legendary brewers, beer dinners, panels and seminars on the ongoing study of Brett and much more.
South America is starting to warm up to the craft beer revolution, and Brazil is leading the way. While the most exciting Brazilian breweries are not located in Rio, the city provides a spectacular locale for a festival. Rio is truly a stunning city, and winter time in the southern hemisphere will allow you to enjoy it's beauty without sweating like you were in a Richard Simmons video.
Last year's suds and samba fest was located in multiple venues throughout the city, including hip and trendy Ipanema (you know the girl), and the world's most famous soccer stadium, the Maracanã. That has to be one of the coolest venues in which you can consume a taster glass of craft goodness.
Brazil is also the land of my favorite cheap lager (Antarctica!), plenty of outdoor street-drinking opportunities, and you can eat and drink here like royalty at the cost of what you would pay for Fourth Meal. The beef tenderloin/pineapple/foie gras masterpiece at Cervantes may be the best sandwich I've had in my life. And I don't know if you've heard, but the Brazilians like a good party.
https://www.instagram.com/p/BlvoKHqhgzy/?utm_source=ig_web_button_share_sheet
One of the world's OG beer fests that still exists today, the Great British Beer Festival actually inspired Charlie Papazian to start GABF after visiting this event across the pond. And while the stigma of British beers fall squarely on room temperature cask drawn ales, this festival, which spans 5 days with over 800 beers and ciders poured, proves the Brits still know a thing or two about beer.
The Polish like a good stiff drink, and craft beer is starting to get a foothold in the land of vodka and OK Beer. There's no better way to see what's new and exciting in the land of this humble author's consonant-heavy last name than attending One More Beer Festival in charming Krakow.
Last year 30 international breweries offered two different beers per session over three sessions, and if my ability to do math hasn't been killed off by my last stout vertical, that means there were 180 beers to sample. Polish powerhouses like Browar Rockmill, Kingpin, and Pracownia Piwa battle for your sample glasses among the likes of Bottle Logic, Equilibrium, Jester King, Zagovar, To Øl, and more. As a foreigner living abroad, this is a great opportunity to catch up with some of my favorite breweries from the US while sampling some gems brewed throughout Europe.
Krakow is an underrated city, and late September is a perfect time to go before the winter chills arrive. Eat some pierogies and kielbasa and be merry.
https://www.instagram.com/p/BYa7Li0gWnQ/?utm_source=ig_web_button_share_sheet
September 21 | Oktoberfest – Munich, Germany
As the largest beer festival in the world, Oktoberfest has grown in notoriety as the defacto must-attend international beer festival. With an average of 6 million attendees per year, the festival also averages approximately 7 million liters of beer consumed per year.
The two-week-long event commemorates the marriage of Crown Prince Ludwig of Bavaria and Princess Therese of Saxony-Hildburghausen. Festivities are kicked off with a grand parade celebrating traditional German lore replete with floats, costumes, and bands leading to the legendary beer tents and beer gardens that house visitors from across the world.
While a date hasn't been set yet, the 8th year of Beertopia should bring the Szechuan heat yet again this fall. Last year's event involved 20+ restaurants, and a staggering 500+ beers with views of the glorious Hong Kong skyline from the Central Harbourfront. I couldn't imagine a more picturesque cityscape for such an event.
Hong Kong's craft scene is booming, and you'll be able to enjoy some local fare as well as beers from around the Pacific Rim, with solid representation from other young craft countries like Taiwan and Singapore joining breweries from 25 other nations. The offerings here may be the least "craft" of any of the festivals on this list, but that leaves you time to explore the fantastic bars and bottle shops throughout the city.
Depending on the timing, you may be able to hit the Great Hong Kong Craft Beer Festival as well/instead. Focused more on smaller local breweries like Young Master and Heroes, and held in a fun arts space in a cool neighborhood, this may be a better option if you're looking for something a little more low-key.
A visit to Hong Kong will have you drowning in some of the world's best food, and it's easy to make a week out of the trip there, with Shenzhen and Macau all short day-trips away. That is, if you can escape from under the piles of dim sum.
https://www.instagram.com/p/BokwK4iBxMP/?utm_source=ig_web_button_share_sheet
Which festival do you want to go to? Any awesome ones we've missed? Let us know in the comments! Perhaps we'll see you there.
---