No Comments
The Weekly Buzz | December 22 – 28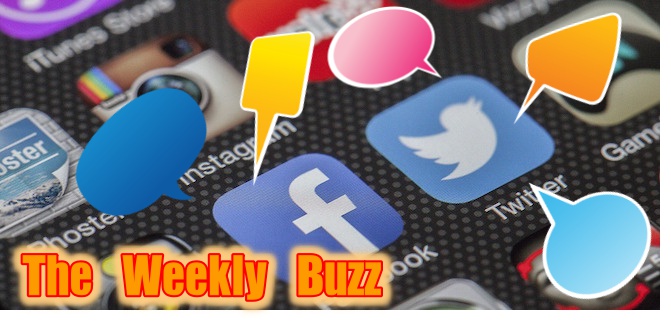 Now this is a story all about how my life got flipped, turned upside down. It's a tale about how I was so overwhelmed with Christmas spirit that I hardly checked Twitter all week. Instagram also went largely unviewed. The following is a list of Tweets and Instagram posts that I managed to spot while zoning out during various family gatherings. We've all done it. This is The Weekly Buzz.
We hope you had the happiest of holidays and wish you luck in the new year!
Why is this not being served at my local Dunkin Donuts?
---
Do you have flair for logistics and eyes for details?
Har du flair for logistik og øje for detalje? Eller kender du en der har? 🚛🛩🚢 https://t.co/7TS0MSXJxg

— MikkellerBeer (@MikkellerBeer) December 23, 2017
---
Heading to a PA brewery tonight?
Brewers of PA & @Lyft partner for SAFE & DISCOUNTED rides to & from BOP Member Breweries! https://t.co/jp5zBEjCCf #supportPAbeer #HappyHolidays pic.twitter.com/G8TNTedixq

— Brewers of PA (@BrewersofPA) December 22, 2017
---
Independent AND absent-minded! Sounds like me!
---
Just in case your card got lost in the mail…
Merry Christmas & Happy Holidays from all of us at DC Brau! pic.twitter.com/ecDjYiWF3X

— DC Brau Brewing (@dcbrau) December 25, 2017
From our crew to yours, Happy Holidays! pic.twitter.com/8qh49Hm9Ti

— Ska Brewing (@skabrewing) December 25, 2017
Merry Christmas from everyone at Mad Anthony! May your days be merry and brite! pic.twitter.com/P1f5bhvhFM

— Mad Anthony Brewing (@MadAnthonyBrew) December 25, 2017
— DESTIHL Brewery (@DESTIHLbrewery) December 25, 2017
---
That's damn pretty.
---
Are ugly sweater parties still a thing?
---
That's a LOT of cases.
---
An important life hack.
---
I didn't know the big guy liked beer so much!
We have a special visitor! pic.twitter.com/tsx4mVn8VN

— Tree House Brewing Company (@TreeHouseBrewCo) December 23, 2017
---
What are you doing on New Year's Eve?
---