No Comments
29 Rising International Breweries To Get You In The Olympic Spirit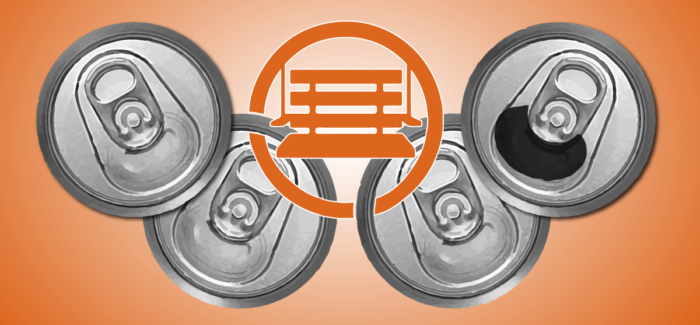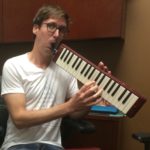 Trappist Ales, room-temperature pints, and generic lagers. Maybe you once heard your most enthusiastic beer friend explaining the origins behind the "India" in India Pale Ale and the "Russian" in Russian Imperial Stout after their 5th flight of the day. While 20 years ago this may have been the extent of international beer knowledge for the common consumer, today the gospel of craft is spreading to all corners of the world.
With the glory of the Olympics underway, we've decided to highlight some of the up-and-coming stars in the international craft game. You won't see Mikkellers or Cantillons featured front and center on this list, but rather a set of breweries who are either growing in stature or proudly representing their countries as craft pioneers. Check out our 29 rising international breweries that will get you humming those John Williams Olympics theme songs. Special thanks to Miguel Rivas, @thebeertrekker, for his contributions to this article!
Asia
Coming soon to the hippest neighborhood you know, Georgian cuisine and especially Georgian natural wine are all the rage right now. The world's oldest wine-producing nation is still finding its way in the craft beer world, but with breweries like Megobrebi popping up it shouldn't be long until we're asking the sommelier for the freshest Georgian brew. Or better yet, you can confuse all of your Instagram friends who can't imagine that a state and a country could share a name, and enjoy a Kharcho, a Sour Ale brewed with the native saffron-based spice mix of the same name.
View this post on Instagram
Hong Kong is also known for its exceptional food, and good food needs good beer. Gweilo is one of Honker's best breweries, with easy-drinking lagers and IPAs perfect for a warm evening or some spicy noodles. Recently they've expanded distribution to the UK, bringing some eastern craft to a new market.
While they've been brewing beer since the early 2000s, Baird Beer has been making some exciting moves in recent times. Expanding on a number of taprooms throughout Japan, now you can find Baird Beer at an Izakaya restaurant in LA, or head out into the wilderness at Camp Baird, which makes camping out for beer look a lot more pleasant than sitting out overnight in a Target fold-out chair waiting for that 1pp pastry stout release.
Jordan's first microbrewery is bringing flavor and variety to the Levant region, and even expanding to distribute overseas. Dead Sea-rious, a Gose made with salt from the Dead Sea, is just one example of the unique beers with excellent puns to be on the lookout for.
Serving thirsty expats the one thing they truly want in the desert, Side Hustle is the first craft brewery serving the UAE. With beers and hard seltzers inspired by local ingredients, and with the intention of suppressing the Gulf heat, these cans are an oasis in the literal desert. IPAs like Sandstorm, Jetlag Relief, and Perfect Distraction are often the only option for beer that's not in a green bottle, and Side Hustle is doing its best to educate the country about why that option is needed.
View this post on Instagram
Bringing together American brewing styles and Vietnamese ingredients, Pasteur Street Brewing now has 5 hip taprooms throughout the country. The Jasmine IPA and Passion Fruit Wheat Ale will help wash down all those Bahn Mis and balance the ratio of Pho to other liquids in your body.
Europe
One of the few countries that have likely won more gold medals for brewing than athletic endeavors, Belgium is also a notoriously hard place to start a new brewery when you are competing with so many established powerhouses. That is what makes Bokkereyder a clear outlier, a relatively young brewery producing god-tier Lambics. One of PorchDrinking's 6 Beers to Travel Internationally For, it's hard to go wrong with any Bokke, but the Perzik is simply peach perfection.
In the land where Pilsner is king, Wild Creatures has sprung up in the heart of Czech wine country to produce Wild Ales with local flavor. Tears of Saint Laurent, featuring Czech grapes and aged for close to two years in oak barrels, is just as refreshing as the liquid gold produced in Pilsen.
View this post on Instagram
Arguably no country in the world has a deeper love for craft beer than Denmark. While the good times certainly do roll at the numerous Mikkeller sponsored bars in Copenhagen, breweries like Alefarm are sprouting up to offer solid competition to be the next crown prince. Haze cans are aplenty, and beers like the Citra, Eukanot, and Mosaic DIPA Monolith would fit in nicely at your next share.
Estonia has a thriving craft beer scene (and one of the world's finest beer festivals when those start popping back up on the calendars), and leading the way is Põhjala. The podium winners here, now occasionally making their way stateside, are the Cellar Series lineup. Demonstrating excellent barrel-aging and not drifting too far into the pastry abyss, beers like Black Jam and Vanilla Pillow would compete fiercely against any BA American opponent.
View this post on Instagram
When you think of France, often one of the first things that come to mind in terms of beverages is probably wine or Champagne. In the small city of Reims (where the Champagne designation comes from) there is also world-class beer. Senses Brewery is relatively new to the French beer scene, but they are also veterans when it comes to producing them. Ranging from the more traditional styles like IPAs, Pale Ales to Goses and barrel-aged beers. Like their name, they have a very unique approach to beers, they believe that they can and should be enjoyed using all of your senses.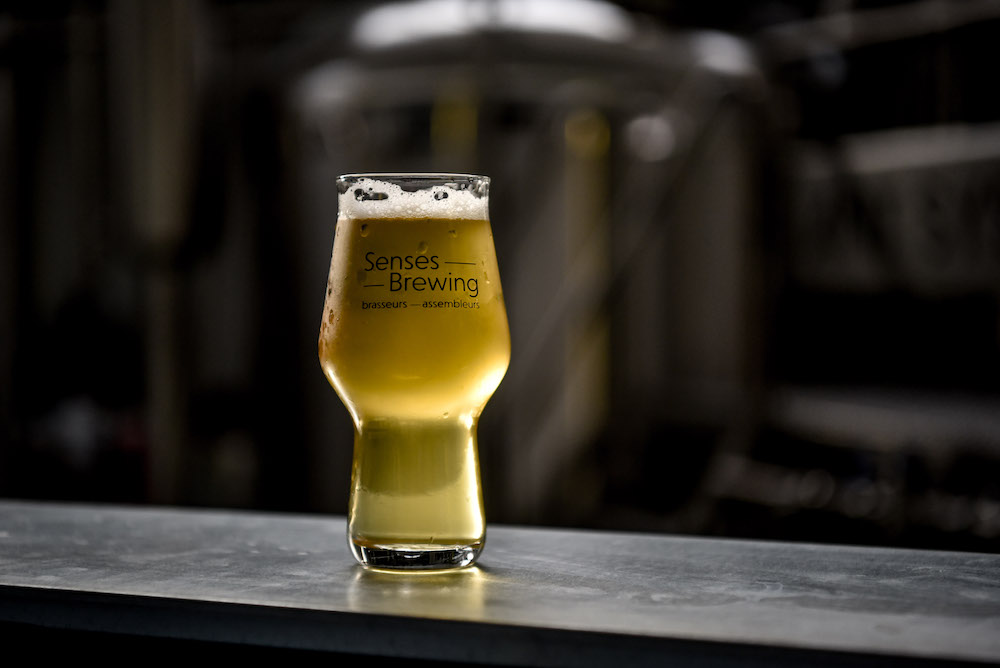 German purity laws be damned, as Fuerst Wiacek has been churning out exceptional craft options since 2016. Maybe it's not surprising that a Berlin brewery makes an exceptional Berliner Weisse, but the Stouts and IPAs maybe even better. If you can't catch a flight or have an aversion to wearing all black and arriving at the club at 4 am, check out their collaborations with American breweries like Other Half, Finback and Aslin, among others, to get a taste of what's cool in the German capital.
Dionysus has been busy in the birthplace of the Olympic Games, and Seven Island Brewery has been carrying the torch for Greek beers around the world. With a number of recent collabs with breweries like Bottle Logic, Maltgarden, and Mikkeller, Seven Islands seems to be on an Agamemnon-esque mission to conquer international bottle shops with their IPAs and bold Stouts.
View this post on Instagram
In the heart of Tuscany, Ca' Del Brado is offering up a change of pace from the Chiantis and Brunellos. One of a number of young Italian breweries focusing Wild Ales with the same care given to the fruits of the vine so famous in the area, well-crafted Saisons and Brett Ales like Nessun Dorma are certainly a better pairing for your charcuterie board than a Peroni.
Another Scandinavian country that has taken a liking to all things good beer-related, Norway has almost as many craft breweries as they have Winter Olympics golds. Cervisiam, a "cuckoo brewery" from Oslo, is saturating the European market with a variety of cans in line with their "Craft Weird" motto.
View this post on Instagram
One of the main supporters of Krakow's phenomenal One More Beer Festival, Browar PINTA is a Polish powerhouse. The Hazy Disco series, a set of international collaboration IPAs set to get the party started in the cities named, is a perfect example of how PINTA is serving as an ambassador of great beer.
Starting out as Romania's first gypsy brewers, Bereta has quickly become one of the best brewers in all of Europe. Using their notoriety to help support numerous other Romanian brewers, Bereta's excellent IPAs has helped make Romania a beer destination, and hopefully, we'll see HazeFest return soon!
You would think Vodka was a thing of the past with all the breweries popping up in Russia, and while Zagavor and Bakunin excel at their specific events, AF Brew out of St. Petersburg is taking home the medal for all-around beer gymnastics. The Dust series of various IPAs may be the top routine here, especially for those abroad missing their NEIPAs.
View this post on Instagram
While Omnipollo may be all smiles and the winner of Sweden's prom king, Stigberegets was too busy being cool to even go to prom. From Sweden's second city of Gothenberg, IPAs like Double Headed and Juleljus help bring the party on those long summer nights.
Cloudwater Brewing is responsible for the tastiest thing to come out of Manchester since the 2009 Manchester derby. Specializing in IPAs, these pints are a lot hazier than you're used to at the local pub.
View this post on Instagram
While you can find all sorts of beer love in Ukraine from breweries like Varvar, Odd Brew, and 2085, it's Ten Men Brewing packing that Kiltschko punch.  The Berry Smoothie beers are something you would expect to see the bearded masses lining up for at a nondescript business park in Florida, packed full of fruit and pastry goodness.
North America
While there is no hockey at the Summer Olympics, there's plenty of reasons to seek out something better than Labatt or Molson to watch all those sports not played on ice. Combining "the craft of brewing with the inspired talents of emerging and seasoned artists, musicians, photographers & filmmakers" Ontario's Collective Arts has been busy, crossing borders not only into the US but Europe as well. Catch one of their superb lineup of sours and IPAs, or lookout for one of their collaborations with a large number of the breweries in this list.
Led by a former Cigar City brewer, Compañia Cervecera Hércules has been making some of Mexico's finest cervezas. Imperial Stouts like Calmécac are well worth seeking out, and a future collaboration with the aforementioned CCB sounds delightful.
View this post on Instagram
Oceana
While the Australian word for beer may have been "Fosters" or even more recently "Little Creatures", Mountain Culture Beer Co. is bringing savory suds from the mountains outside of Sydney to the folks Down Under. Best known for their NEIPAs, Be Kind Rewind is perfect for watching some Aussie Rules Footy or hitting Bondi Beach.
With so many of our delicious hops coming from the Southern Hemisphere, it's not surprising that a brewery like Garage Project is dipping into its own supply. This Wellington-based brewery may also be taking advantage of the world's need for Nelson and Galaxy hops, collaborating with Trillium, Modern Times, Other Half, Green Cheek, and other IPA heavy-hitters.
View this post on Instagram
South America
The country may be more known for the beautiful game and beautiful people, but perhaps soon those will be joined by beautiful beers. Hot out of São Paulo comes Synergy Brewing Company, arguably the top dog in Brazil burgeoning craft scene. Hop It Up might just be good enough to get you to ignore those ice-cold Antarctica tallboys.
Argentina has a very big and vibrant craft beer scene that has been growing exponentially over the last decade or so. Besides producing some of the best wines in the world, like their Malbec, or having some of the most delicious cuisines, especially when it comes to meats, their beer game is also on point. In the neighborhood of Caseros, a suburb of Buenos Aires, for the last 6 years the folks of Juguetes Perdidos have been pushing the envelope when it comes to styles and flavors, becoming one of the most sought after and award-winning breweries in Latin America. So much so that a gentleman that you might have heard about or maybe not by the name of Peter Bouckaert on his visit a few years back named one of their Foudres as the "PH1 of the South" in reference to his famous PH1 barrel – but that's maybe a story for another time!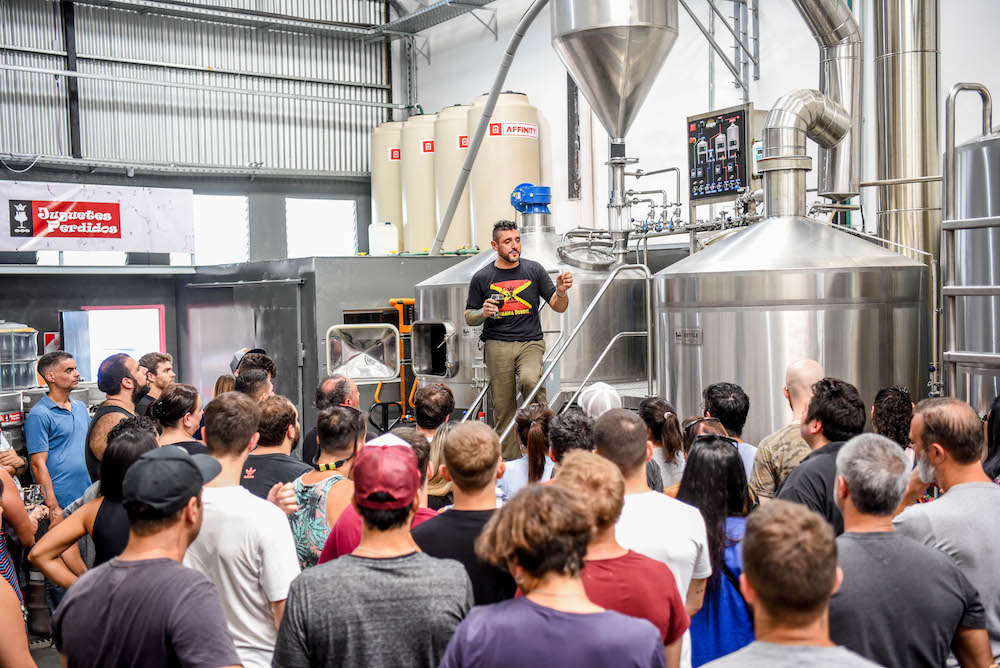 If I was to tell you that there are over 250 breweries in Ecuador, you probably would not believe me or think I am exaggerating. I can assure you, I am not. When it comes to quality and consistency, there is still a lot of room for improvement, but the energy and enthusiasm are very high and contagious. One brewery that stands out in terms of quality and innovation is Cerveceria Quiteña in the capital city of Quito. A husband and wife team, they are on a league of their own, focusing on using mostly local ingredients and techniques, their mixed fermentation, spontaneous and barrel-aged beers are works of art and a source of inspiration to other breweries in Latin America.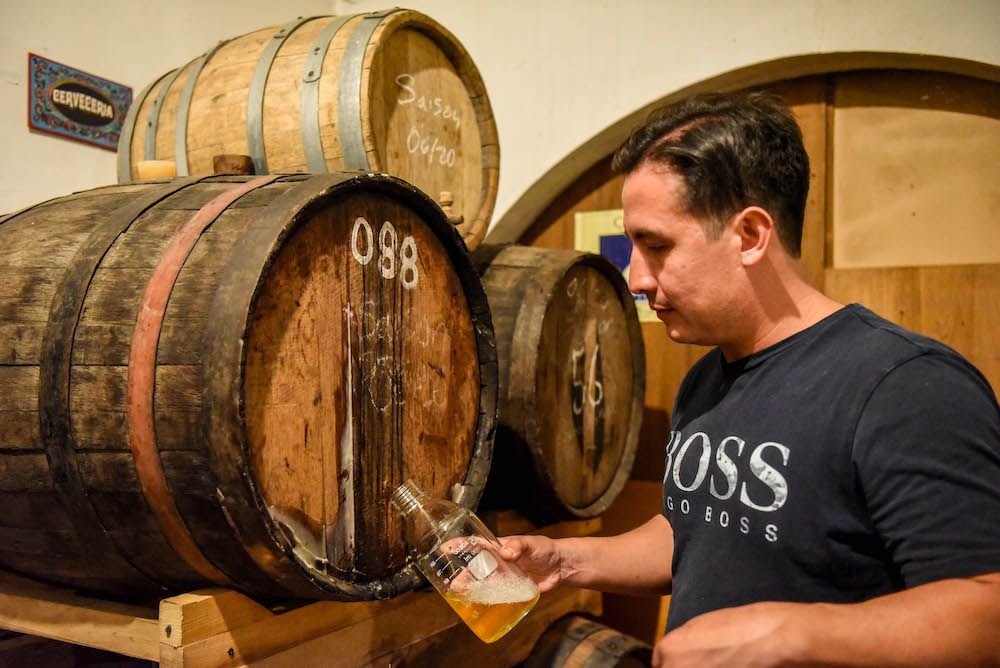 Imagine yourself traveling to Central America, now imagine a peaceful, quiet and colorful place, surrounded by nature, plants, fruits and herbs that you might have never seen before. No, it is not a dream, such a place does exist and it is called the Green Ark Botanical Garden and inside this magical place is the home of Costa Rica Meadery. A husband-and-wife project, they're making some of the most amazing meads and fermented beverages you will ever try. A trip to this place includes tasting their creations as well as touring the property where you will learn about more than 1600 species of plants and fruits. There is also a restaurant where you can pair the food with their meads and fermented beverages.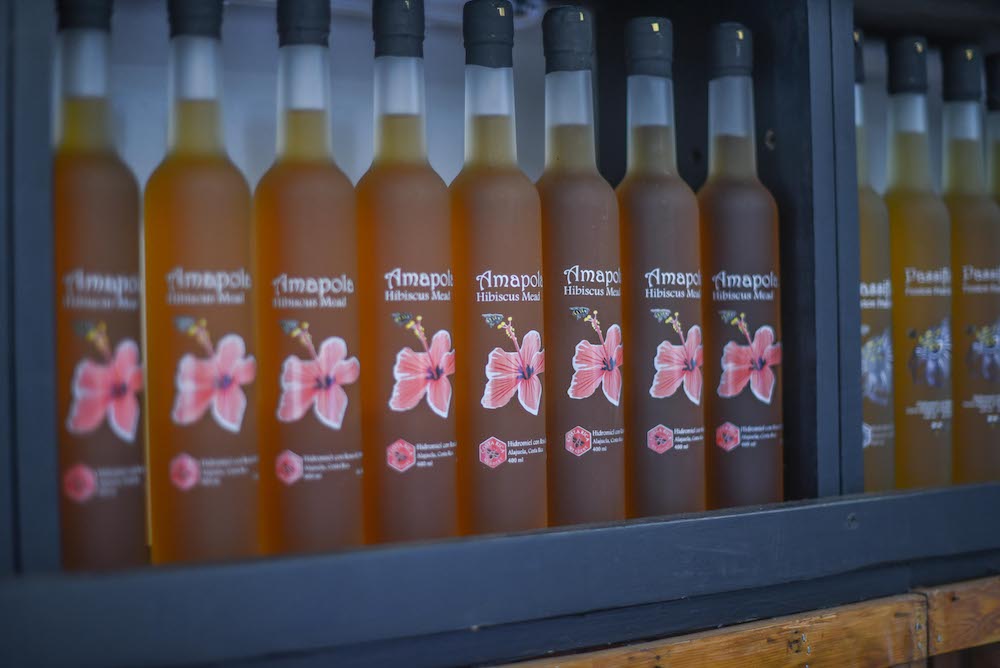 ---