4 Comments
Brewery Showcase | Islamorada Beer Company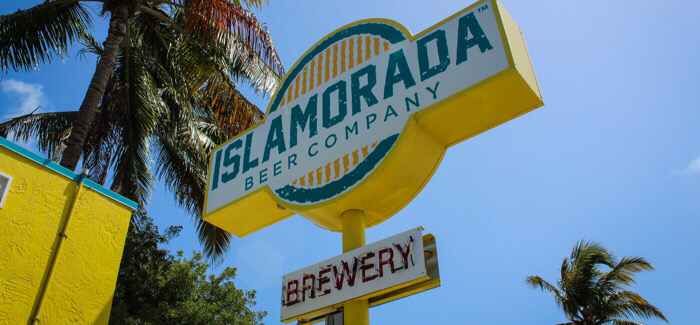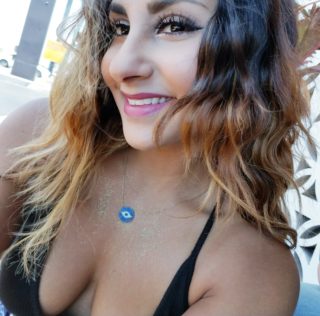 Located in the Upper Florida Keys, Islamorada takes on popularity for being the fishing capital of the world. Islamorada Beer Company has been providing the locals with quality craft beer since 2014, when a group of friends were inspired to brew styles that would complement the Florida way of life. The hot weather, mixed with outdoor activities, does not change the desire to enjoy a quality brew. Ever since Islamorada Beer Company was launched, their goal was to brew beer, that was drinkable in warm weather and they have been doing so ever since.
South Brewery
The taproom and brewery are in a central location that is easily accessible. Kids and pets are welcome to enjoy the variety of games to play as well as a spacious backyard area equipped with a volleyball net. This taproom has a sandbar inside which gives Floridians and tourists alike the best of both worlds — the beach and air conditioning.
I was lucky enough to meet Stephanie Harper, Head Brewer at Islamorada Beer Co. Harper explained how the recipes were inspired and how quickly they grew in demand. Donning sturdy utility boots and talking while working, Harper toured me through her brewing facility, where she works on perfecting current recipes in addition to brewing new beers. As magnificent of a brewing setup Harper does have — and she deserves because this girl brews some tasty stuff – the signature beers that are widely distributed throughout the state are not brewed at this location. As awesome as the Florida Keys is, there is a lack of room to expand for distribution purposes.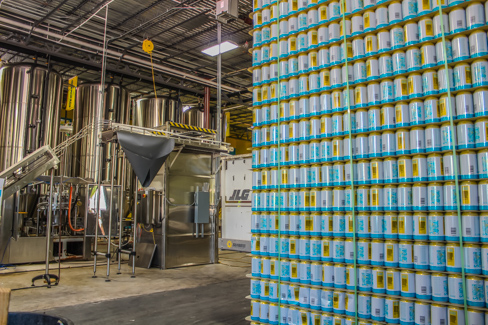 This was tough on the brewery because obviously more space is needed to brew more beer but don't get out the violin for sad music just yet! Islamorada Beer Co. found a space to accommodate their distribution needs and you will never guess where they picked. That's right! — another beautiful spot in Florida with lovely beaches and the "Island State of Mind" atmosphere. It was only fitting, right? Traveling a little over 200 miles north, Fort Pierce became the second brewing home in a 25,000 sq ft. facility. Fort Pierce was carefully chosen as the city for the second location and I quickly realized why.
North Brewery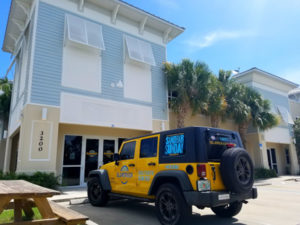 Walking into the taproom at the North location immediately made me feel like I was in the Keys again. All of the tropical, summery vibes you would want are in this room. There is plenty of seating area at the bar or at tables. A separate room is attached for special events in addition to accommodating more locals and visitors. I was not only embraced by the cheerful vibe of the room but I was greeted by Cat Terry to find out more about the successful brewery. Terry is the taproom manager for Islamorada Beer Co.'s northside location and went above and beyond in her tour. She showed me the equipment as well as their massive refrigeration room, which is not a bad place to be standing during a hot Florida day.
The brewery shows a dedication to their community with their connections to local farmers who stop by to grab donated spent grains. Quality is an apparent attribute this brewery lives and breathes by. The level of detail to produce accurate products are detected all throughout the brewery. Within a year, new equipment to prepare for more production has already been placed.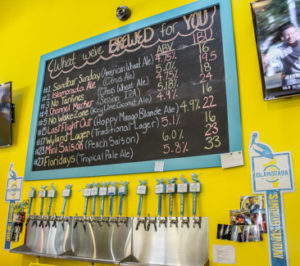 I did not only get to sample the flagship beers, but Terry brought out a box full of different malts to smell where some of the flavor in their beers originate. She explains she is happy to do this during the tours when possible. She says it helps to educate people more about the beers they are drinking. Terry also gave me two samples of homebrews to try. They definitely tasted different but Terry clarified that they were actually the same exact beer with the main yeast strand being the only difference. Furthermore, this is done often by the brewers to see how just one difference can change the taste. I was surely duped but was so impressed with the craft beer education and genuine knowledge she provided.
During my sensory analysis test with the homebrews, the President and Brew Master, Tyrone Bradley introduced himself and spoke (in his really cool accent) about how the expansion has allowed the drinkable quality crafts to become more available statewide. Bradley also discussed how contracting the brewing out of state made the beer available until the North location opened. Everyone is stoked to celebrate the one year anniversary this August and make future plans to expand.
The Beers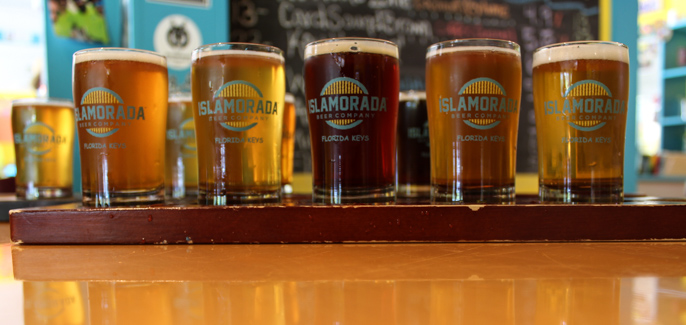 Sandbar Sunday
ABV: 4.75% | IBU: 16 – American Wheat Ale with a light citrus flavor and aroma. Moderate carbonation and a light body makes Sandbar Sunday perfect for a fun day in the sun.
Islamorada Ale
ABV: 5% | IBU: 19.5 – This American Island Ale is crisp and refreshing. Citrus characters are tasted along with a higher carbonation. This beer pours medium gold and has a citrusy aroma.
Channel Marker IPA
ABV: 5.78% | IBU: 24 – A smooth summery beer with a balance in bitterness and a hint of sweetness in the finish. This beer feels medium light on the palate and has a tropical scent that hits first and is followed by a hint of the caramel malt. This beer satisfies those looking for a beer with more hop dominate flavor and drinkable in warm weather.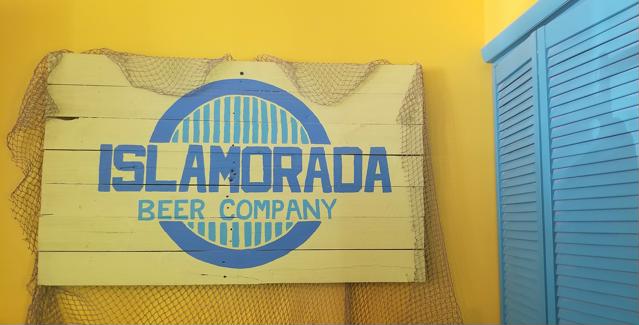 Islamorada Beer Company (South Location)
82229 Overseas Hwy
Islamorada, Florida 32026
Hours: Mon-Sat- 12:00PM- 9:00PM
Sun 12:00PM-6:00PM
Islamorada Beer Company (North Location)
3200 St. Lucie Blvd
Fort Pierce, FL 34946
Hours: Mon-Sun 12:00PM- 8:00PM
Tours offered at the North location on Saturday and Sunday from 2PM-6PM on the hour.
---