No Comments
Coppertail Brewing Co. | Oktoberfest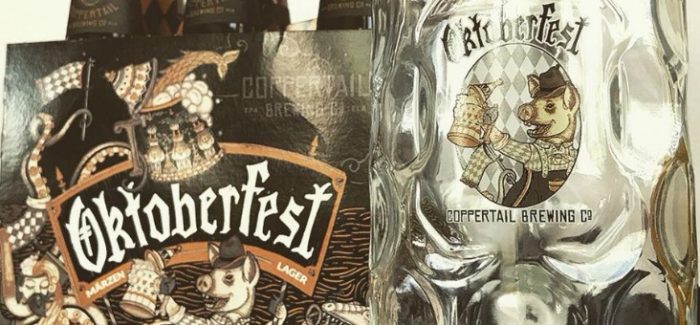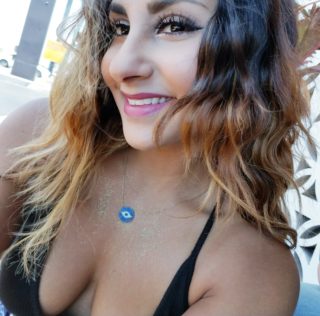 Although I love all styles of beer, I do look forward to this time of year when Oktoberfest is celebrated through festivals, beers and good times. I picked up a bottle of Coppertail Brewing's Oktoberfest to try and this one was a great way to end this Oktoberfest with a bang.
ABV: 5.8%
I have always enjoyed the Coppertail beers, located in Tampa, Florida, so I was really excited to get its version of a traditional Oktoberfest-style beer. Coppertail delivered an Oktoberfest/Märzen that is solid from start and finish.
The aroma includes a spicy, floral smell with a hint of sweetness. Roasted caramel adds notes of sweet flavor to the well-balanced beer that also provides beer lovers with light hops, a roasty finish and a nice booze punch. In fact, the added booziness forced me to do a double take and re-check the ABV. Indeed, it's only 5.8%. The light to medium body easily transports the fulfilling taste throughout the palate. Drinkers will also find some light carbonation but little to no lacing.
Coppertail Brewing Oktoberfest is available from August to October here in Florida. Of course, we cannot always count on the weather to get us into the fall spirit, hence my photo of the beer near some decorative pumpkins. Nonetheless, it is great to have a Märzen lager from Coppertail to lead the way towards the cooler season.  I knew I was in good hands when I saw Coppertail behind this style. If you can get this now, I highly recommend it. Also if you are ever in the Tampa area, Coppertail has a unique tasting room to relax and enjoy their beer too!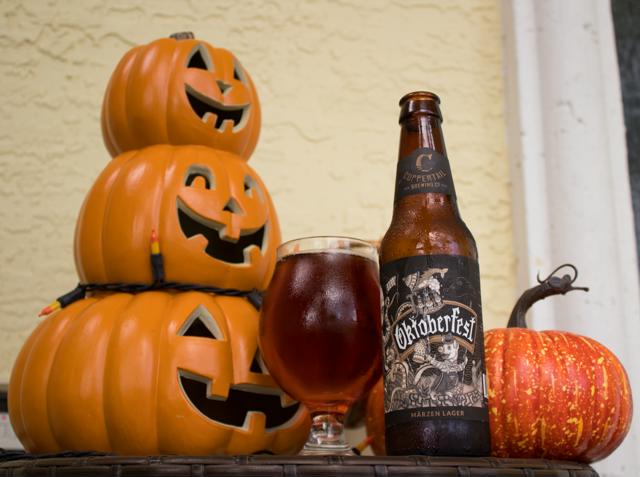 Coppertail Brewing
 2601 East 2nd Ave. Tampa, Florida 33605
Tasting Room Hours
Mon – Thurs: 11am – 11pm
Fri – Sat: 11am – 12am
Sunday: 12pm – 9pm
Feature Photo: Coppertail Brewing
---