No Comments
Halfpenny Brewing Co. | Homer's Oatesy Oatmeal Stout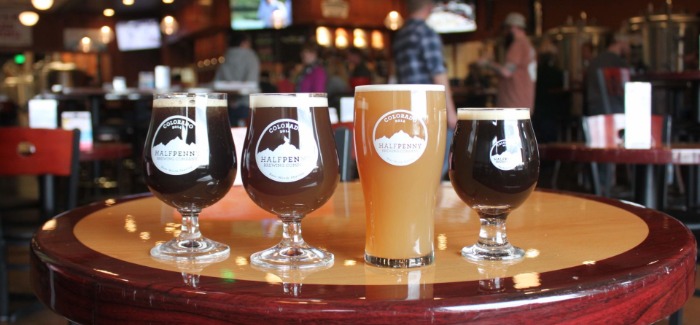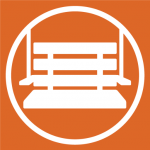 Halfpenny Brewing Co. is not your grandpa's English pub. Yes, just like the old country, Halfpenny has an impressively giant wooden bar and a strong community atmosphere but, unlike those old dusty establishments, this brewery has ample lighting, clean bathrooms, and fantastic beer that isn't limited to ale. It's almost as if this modern pub was planned this way. Oh wait, it was.
Owners Chris Reigrut and Chris Garner have been brewing since 1996 and decided at some point that they would open a English and German beer inspired brewery together before they turned 50. Mission accomplished. In 2014, these high school buddies opened the doors of Halfpenny and many people (including grandpa) enjoy their variety of worldly beers, including Homer's Oatesy Oatmeal Stout!
Taste (That's Why You Are Reading)
Their flagship Oatmeal Stout is as much of a classic as the book after which it was named. On the front end of this taste odyssey, this lighter-bodied beer occupies the entire mouth with roasted malts and 100% cacao. Delicious even if you have been turned into a pig! The latter half of the voyage is buttery smooth and mellows nicely to be a true crowd-pleaser. Basically the exact opposite experience of an encounter with the Sirens… or Cyclops… or six-headed monster Scylla… or whirlpool Charybdis. Man, Odysseus has it rough! I sure hope he had a chance to relax with this delicious beer upon his return to Ithaca.
View this post on Instagram
Musical Pairing (Just For Fun!)
Mumford & Sons song "The Cave" should definitely be played while consuming Homer's Oatesy Oatmeal Stout. Yes, the lyrics obviously reference the famous epic poem and Marcus Mumford, the lead singer, shares a pain with Odysseus that is as strong at 100% cacao. Not so obvious is the fact that this English band modernized the old-timey American tradition of Americana bluegrass into a hip, crowd-pleasing genre. The song and the beer draw their influences from around the globe and through time to produce sound and a taste that your grandpa (and everyone else) will love!
---