One Comment
Old121 Brewhouse Opening in Lakewood's Former Caution Brewing Spot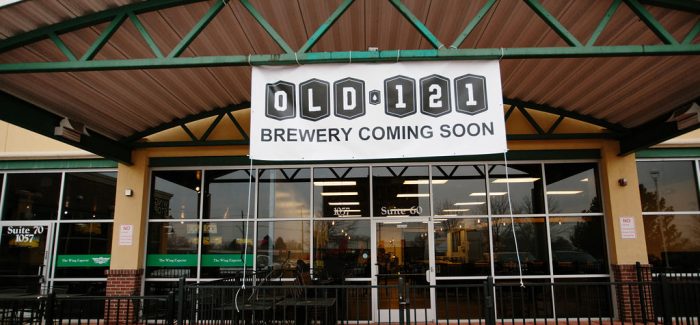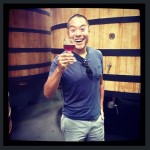 It's incredible what can be accomplished over post-shift drinks, new friendships, new relationships, new business plans, and in the case of Old121 Brewhouse, ironically enough, a new brewery.
Lakewood, Colorado's fifth largest city, technically a municipality of Denver, is about to add a sixth brewery joining Ironworks Brewery, Great Frontier, Green Mountain Beer Co, LandLocked Ales, and Westfax.
---
Opening in the former Caution Brewing West location at 1057 South Wadsworth Boulevard, Old121 was born from conversations shared between Karla and Brett Zahrte, Jason Bailey, and Eric Gupta over beers after work, some of which took place in the very building they've since inherited. The Zahrtes, along with Gupta, all Lakewood residents, would often visit Caution as their local neighborhood brewery.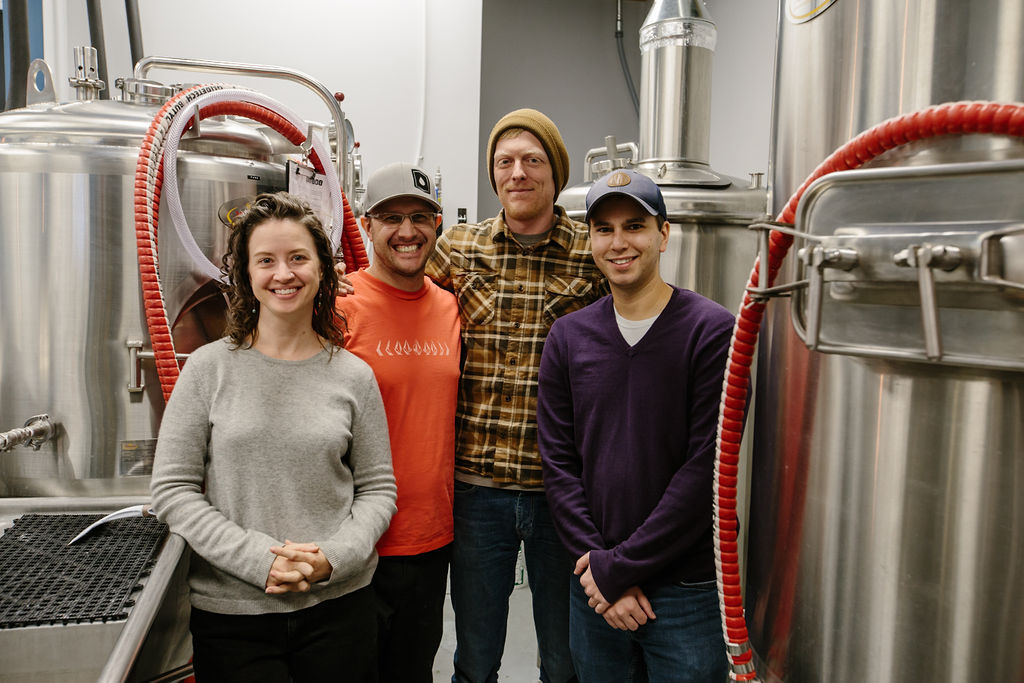 "Jason and Brett had worked together at several breweries and throughout the years, we've had quite a few after shift beers discussing lessons learned, things that we loved about breweries, beers that we loved, and thought maybe one day we'll be able to start our own thing," said co-founder Karla Zahrte. "One day, this opportunity popped up and I literally jumped at contacting Danny from Caution to start a conversation."
What was most important to the four co-founders was establishing a neighborhood gathering place for the community they already call home. So much so, that the name Old121 originates from State Highway 121, otherwise known as Wadsworth, the main thoroughfare that runs directly in front of the brewery.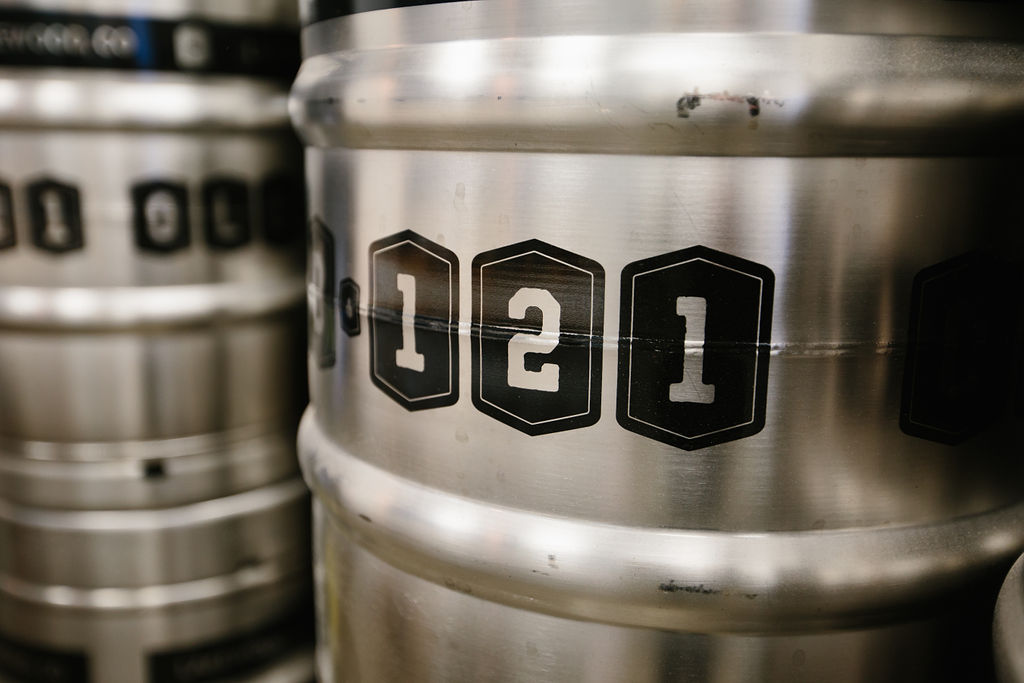 "The three of us live in this neighborhood, so that was part of the catalyst, seeing an opportunity to stay in the neighborhood," said Karla Zahrte.
The team's mission of supporting the Lakewood community extends to conversations with Jefferson County non-profits and community groups like the Lakewood Rotary Club and the city's upcoming 50th-anniversary celebration.
Brewers Brett Zahrte and Jason Bailey both have had extensive experience in the beer industry, which lead them down intersecting paths. Zahrte, beginning as a third generation Coors employee before moving to Renegade, Epic and Crooked Stave, and Bailey brewed at TRVE, Epic and worked in production at Crooked Stave. However, the two are excited to focus squarely on brewing beer specifically for their taproom guests.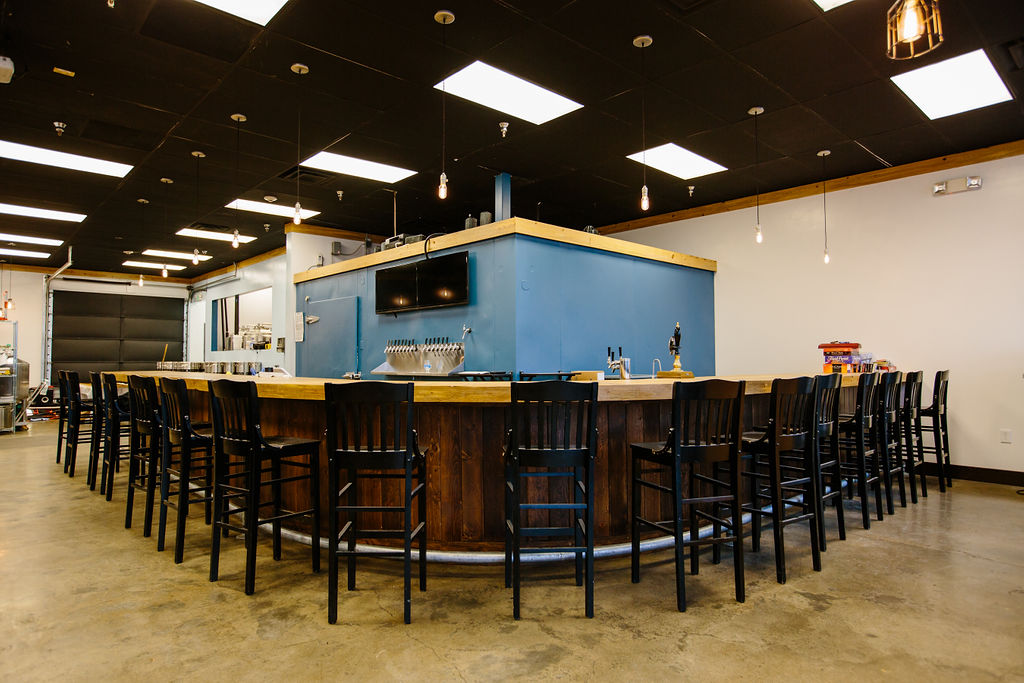 "We did stuff that was high demand, that was driven by packaging and it was great," said Bailey. "It's been a great experience and I wouldn't trade what I learned, but that's not why we're doing this," he continued. "You can still find so much great packaged beer that's gone bad on shelves and that's not something we're going to have to worry about. It's going to be all in our pocket here. We're making beers that we would want to drink when we first started talking about this."
Old121 will focus primarily on beers between 5-7% ABV and will open with a House Lager, Belgian-style Pale Ale, IPA, Honey Brown Ale, Stout, Dry Irish Red, a collaboration English-style Mild Ale called "tastes like beer – one star." made with the Grateful Gnome Sandwich Shoppe & Brewery. "For a long time I have thought, all I care about is making really good clean beer," said Bailey. "I don't want to reinvent any wheels, I just want to make a really true strong wheel."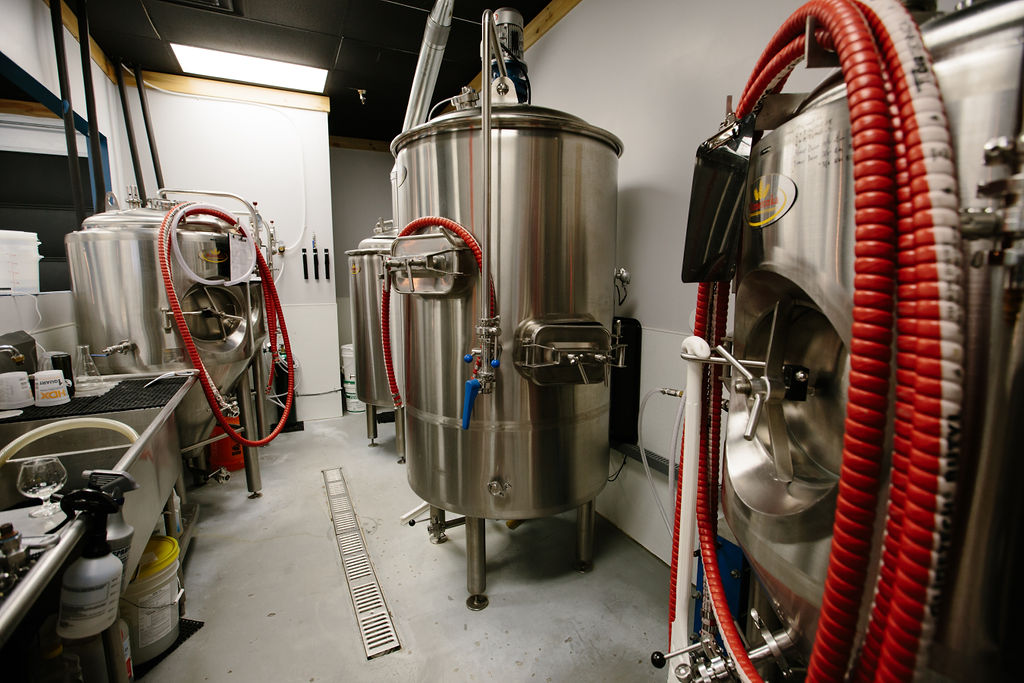 While Bailey and Zahrte's beer program may seem like a pretty drastic departure from the styles they worked around at Crooked Stave, it doesn't mean they're completely averse from dabbling back into their more experimental roots.
"Jason and I have both worked in the wild and sour stuff and still have some creative yearnings in that realm," said Brett Zahrte. "We still have those tastes and we still have some experimental things that we want to do."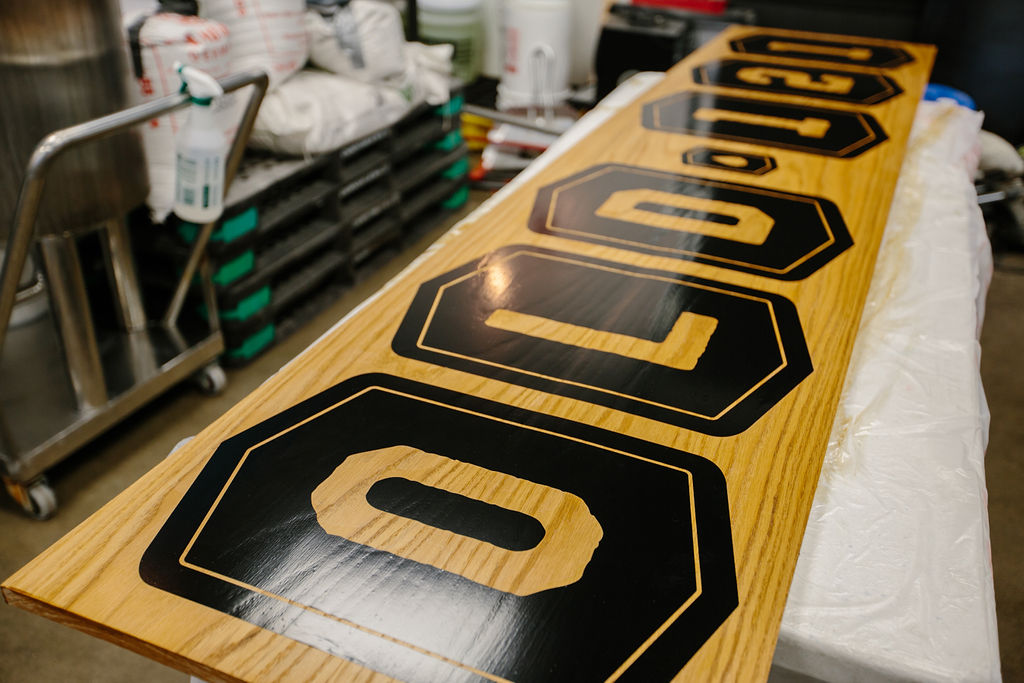 In addition to their diverse beer program, Old121 also intends to offer a few extra craft options for their non-beer drinking clientele. Zahrte, who spent time recently consulting for Teakoe Tea, whose teas will also be available to order at the brewery, will also launch a line of craft sodas made in-house. These teas and sodas will make up 25% of the brewery's draft lines. "The marketplace was missing something that really appealed to a wider audience, not just craft beer drinkers," said Zahrte. "If you're going to make a craft beverage, make something for each type of consumer."
Old121's craft sodas will include a root beer, a dry, Hop Soda as well as a sweet Hop Soda. In channeling his background in flavor development, Zahrte experimented with various types of sugar to zero in on a less processed type of sugar. The result is a drier, less sweet product than you'll find from the major soda producers.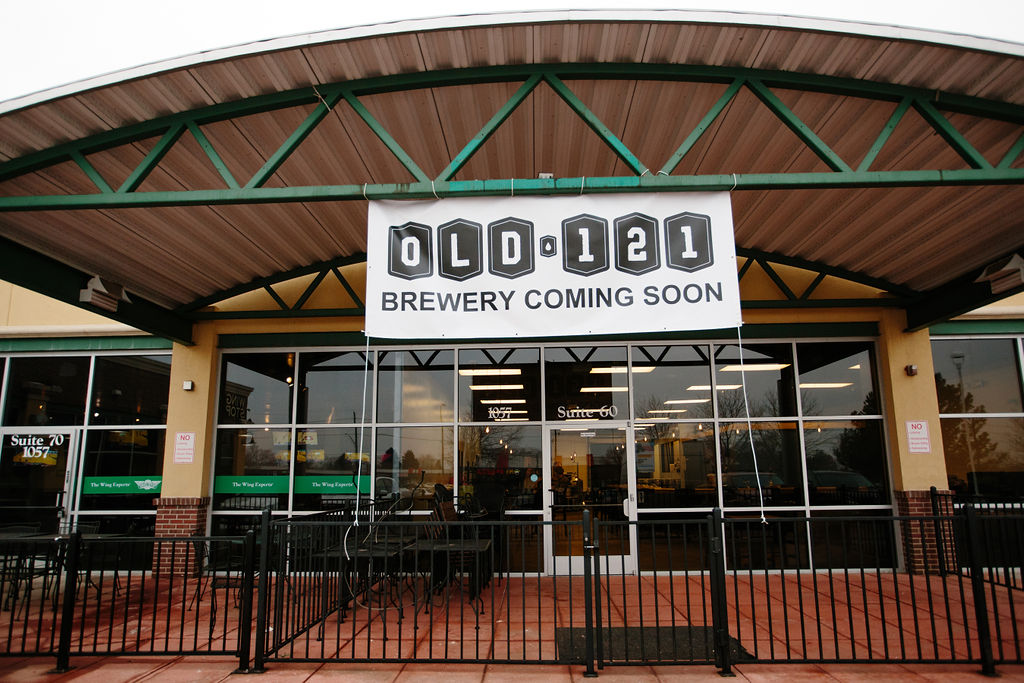 Old121 Brewhouse will officially open on Saturday, March 23 at 1057 South Wadsworth Boulevard. They'll be open:
Monday & Tuesday: Closed
Wednesday & Thursday: 3-10pm
Friday & Saturday: Noon-11pm
Sunday: Noon-8pm
---