No Comments
Ultimate 6er | Chicago Deep Dish Pizza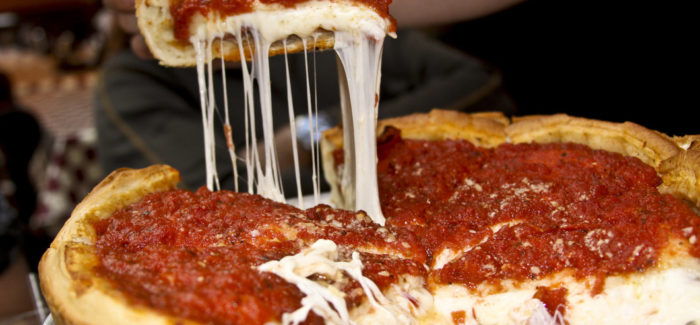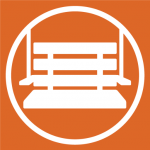 Chicago is well known for many things. Second City, The Great Chicago Fire, Italian beef sandwiches…
But perhaps the most famous item to come out of Chicago is deep dish pizza.  We came up with our Ultimate 6er of local Chicago beers that pair well with some of our favorite local Chicago pizza places.
Pizza: Aurelio's: Deep Dish Spinach
Beer: Infinity IPA (6.7% ABV | 79 IBU ) | 

Empirical Brewery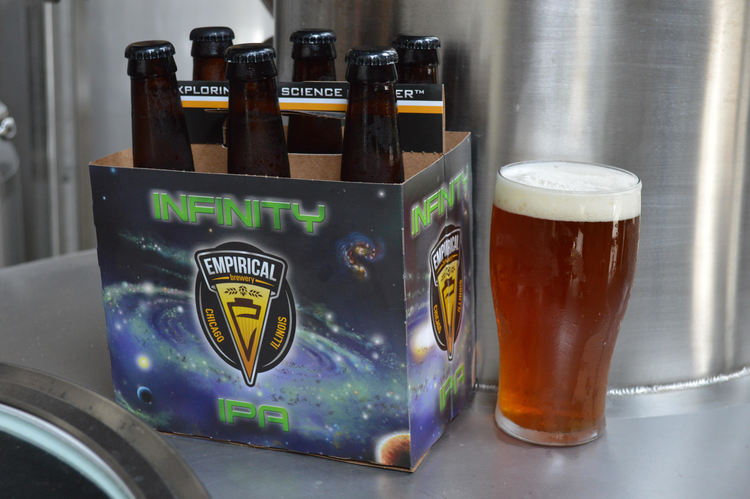 The pronounced pine notes of Infinity IPA, along with the hoppy bitterness and toasted malt, pairs with an Aurelio's Spinach Deep Dish pizza incredibly well. The beer not only compliments the flavorful pizza, it adds to the experience. Enjoying the two together provides one's palate with earthiness, acidity, spice, grain, bitterness, salt and even a little sweetness — and the aroma is out of this world. A perfect pair, indeed.
---
Pizza: Lou Malnati's: The Malnati Chicago Classic™
Beer: Dynamo Copper Lager (5.6% | 29 IBU) | Metropolitan Brewing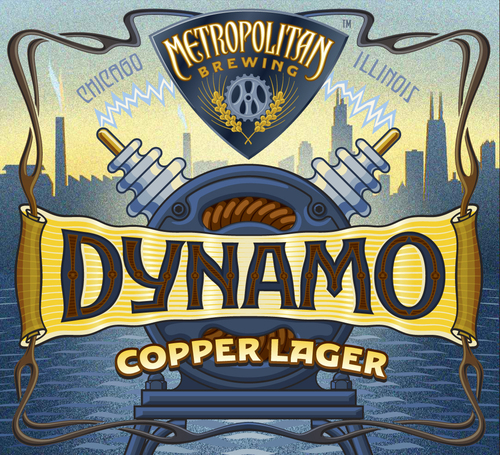 Deep dish pizza is not known for its subtleness; it's usually rich, heavy and chock-full of of flavor. So, a German lager, notably from one of the best German-centric brewers around,  offers a nice contrast and serves as a palate refresher. Dynamo's Vienna malt compliments Lou's lean sausage, even if the sausage is of the Italian variety; one gets a nice mix of spicy and slightly sweet. In addition, the butter crust in The Malnati compliments the malt used in Dynamo, too.  What could be more classic than a Chicago-German brew and deep-dish pizza?
---
Beer: Painted Turtle Session Extra Pale Ale (4.5% | 36 IBU) | 

BuckleDown Brewing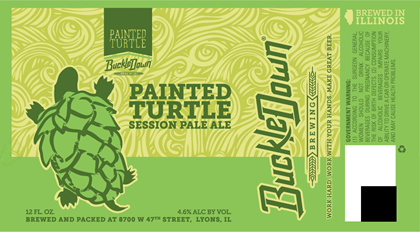 Hop-forward beers aren't necessarily bitter, and Painted Turtle proves it. This pale ale is comprised of Michigan-grown Cascade and Chinook hops that provide intense aroma and big flavor, yet it's a light, sessionable extra pale ale.  The citrus and pine hoppiness of Painted Turtle is perfect for Bartoli's Stockyard topped with Italian sausage, bacon, pepperoni, prosciutto and Italian beef (but throw on some hot giardiniera and roasted red peppers to make it even better!). A terrific Chicago combo.
---
Pizza: Pequod's: Deep Dish Pizza w/ Pepperoni, Sausage & Canadian Bacon
Beer: Anti-Hero IPA (6.5% | 70 IBU) | 

Revolution Brewing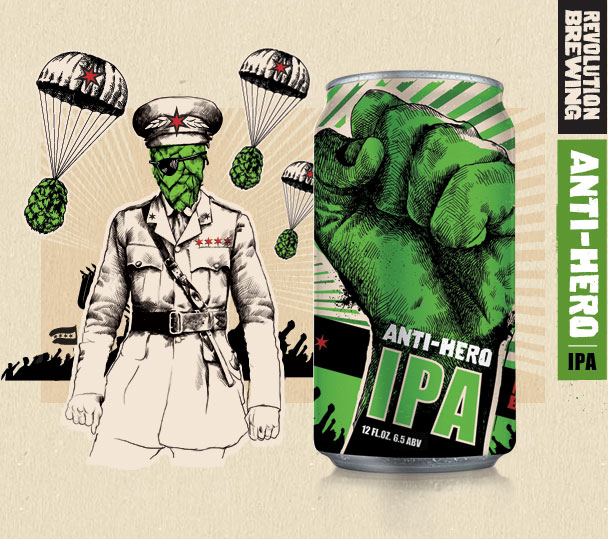 A local favorite, Pequod's isn't typically on the list of tourists when they come to Chicago. But this small pizza joint is famous for their crispy cheese crust and doughy base. Up until a few years ago you could get a lunch combo which included an individual pizza and a Bud Light for $4.95 – best deal in the city. Anti-Hero is the perfect beer to pair with a Pequod's pizza because the saltiness of the cheese and meats is cut perfectly by the bitterness of the IPA. Next time you're in Chicago skip the touristy pizza spots and grab a pizza at Pequod's and an Anti-Hero and eat what the locals eat.
---
Pizza: Gino's East: The Chicago Fire
Beer: LaSalle St. Lager (5.2% | IBU N/A) | Gino's Brewing Co.
While there are many locations for Gino's East, only the River North location features its own brewery that serves up craft beer designed to pair with the pizzeria. Gino's East has been serving pizza for decades in Chicago, but the brewery is relatively new opening up in February 2015. The Lasalle St. Lager is designed to pair with the deep dish pizza Gino's East features so it's a no-brainer to drink what the brewmaster at the brewery creates to perfectly go with the staple dish of the restaurant. As for the pizza the Chicago Fire pizza features hot and spicy sausage, red onions and roasted red peppers – it won't burn the city down but it might burn your mouth.
---
Pizza: D'Agostino's: Margherita Thin Crust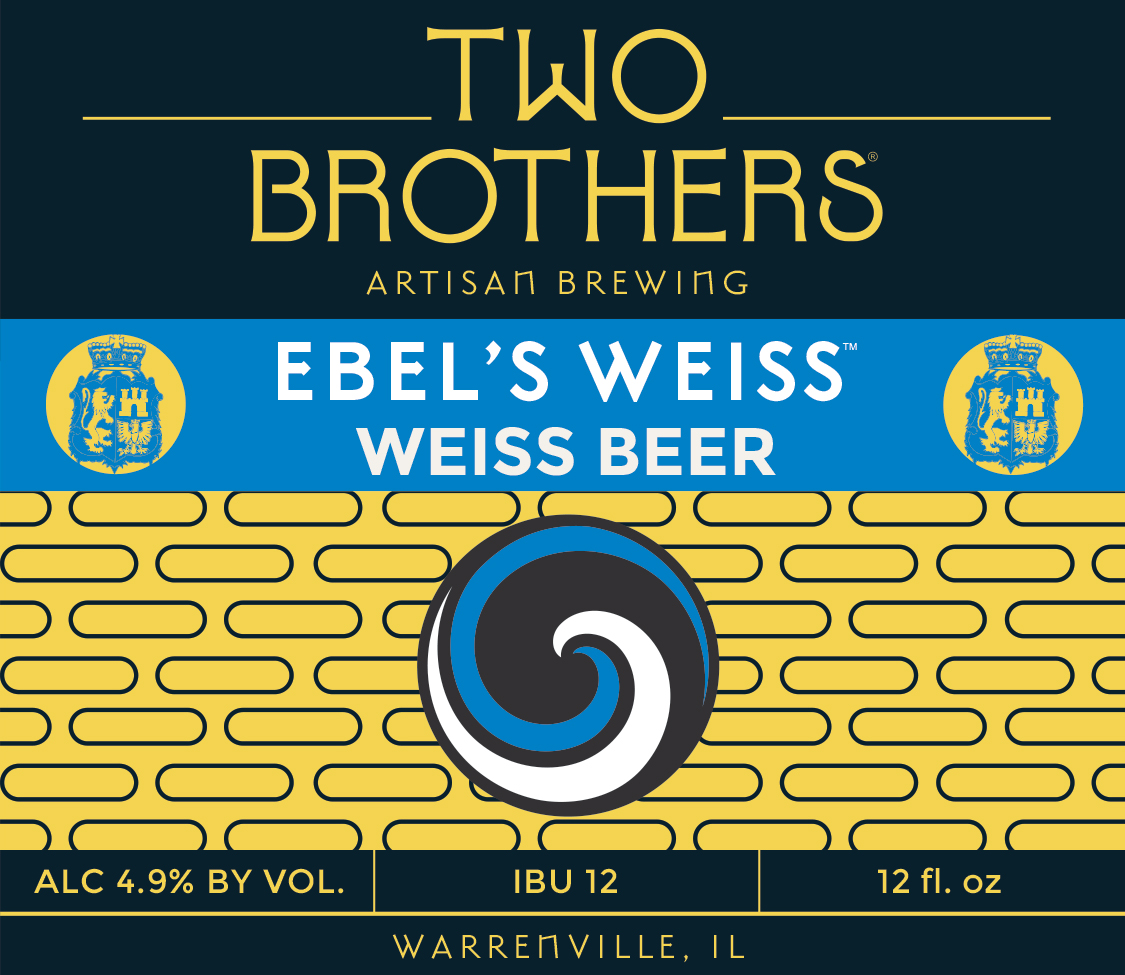 Yep you read that right – the last pizza is a thin crust pizza. D'Agostino's has one of the best thin crust pizzas in Chicago. With a light cracker-style crust this is a great alternative to heavy deep dish pizza. That's why it pairs perfectly with Ebel's Weiss, a Hefeweizen beer from Two Brothers. In general Hefeweizen beers pair great with mozzarella so this lighter beer with a thin crust pizza that highlights fresh mozzarella is a perfect match.
Mike Zoller & Mathew Powers collaborated together on this Ultimate 6er.
---