No Comments
Ultimate 6er | Summer Sport and Beer Pairings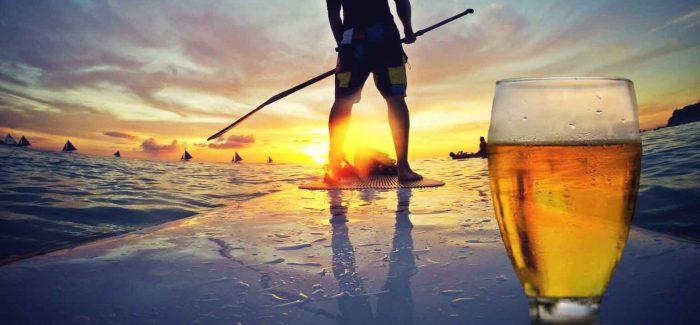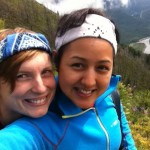 Beer and food pairing is becoming an ever more-relevant skill, and we've seen an increasing number of culinary programs now require finely-tuned beer pairing skills just as they do with wine. Outside professional realms, beer pairing skills will help you put a damn tasty and impressive meal on the table, and it's hard to surpass that satisfaction. So why shouldn't we possess the same care and consideration when we pair a beer with experience? We're not here to tell you that beer and outdoor activities go great together. That's already ridiculously obvious. But carefully selecting your beer by factoring in the day's physical activities can also be a refined skill, similar to choosing your dish's boozy soulmate.
Think of the many factors in play when your body goes through a physical activity. The length, cardio level, elevation level, and capacity for carrying items are important factors. Keeping your hydration levels up becomes super important if you're planning to drink. Yeah, beer's refreshing, but things can really take a turn for the worse if you introduce alcohol to a sweating, borderline-dehydrated body. While on one hand many news headlines tout the negative effects of alcohol on athletic performance, tons of serious athletes actually advocate a few beers after a hard day of sweating. We have a feeling they know how to rehydrate and pair their beer well. And who says you can't impress a potential date by pouring them the perfect thirst-quenching, carb-replacing beer after a hard workout? We can attest to the success of that technique.
Backpacking
ABV: 8% | IBU: 50 (Santa Fe, NM)
Some of the best memories I have are of long backpacking trips, pushing through all terrains and elevation changes, doing 15 plus mile days. Carrying your only belongings on your back is hard, satisfying work, and by the end of the day you want as many calories as you can get with as little packaging remaining after consumption. Santa Fe's Java Stout is the perfect beer to crack after the long hike, the malty chocolate and coffee notes providing a rich and hearty caloric reward. The coffee notes allow the shear exhaustion to subside for a bit so you can decompress with your buds around the fire. 


---
Mountain Biking
ABV: 6.43% | IBU: 70 (Longmont, CO)
Oskar Blues has upheld a long connection with mountain biking culture while also packaging all their beer into cans to maximize trail portability. While Dale's Pale Ale has always been a trusty outdoor companion, we currently prefer the new Southern Hemisphere IPA from Oskar Blues as the ultimate refresher after miles of deep leg-burning . Enigma, Vic Secret, Ella, Topaz and our favorite variety Galaxy provide some notes of passionfruit and pineapple that quench. When you're tired of rocking your go-to trails, plan a trip to REEB ranch, a biking destination in Western North Carolina founded by bikers from Oskar Blues brewery and only 8 miles away away from Oskar Blues Brevard Brewery.

---
Climbing
Drumroll APA (hoptastic, unfiltered)  | Odell Brewing Co.
ABV: 5.3% | IBU: 42 (Ft. Collins, CO)
You know that drumroll you're hearing just moments before gloriously sending a tough route? That's Odell's Drumroll APA calling in the distance. Odell's most recent canned beer provides a killer finish to your day, and a maltier beer after a day of climbing really seems to reinvigorate tired arms. Grapefruit, mango and orange notes pair perfectly with the malt forward front of the beer. This beer provides a perfect mix of flavor and lower alcohol content after a long day on the rock.

---
Baseball/Softball
ABV: 5.2% | IBU: N/A (Downingtown, PA)
Baseball is a long endeavor, and it's important to have a sessionable beer to make it through nine innings. Let's face it, even if you're only spectating you'll want something refreshing for all that work! The Victory Summer Love Ale is a new summer release, that's very German malt-forward at the front and features a burst of citrus and lemon hops towards the end. Great for a craft beer rookie or seasoned veteran.

---
Stand Up Paddleboarding
ABV: 6.8% | IBU: 88 (Durango, CO)
Stand up paddle boarding is our favorite way to start a Sunday, one of our only days off work. When you're having a long and lazy day in the sun complete with some earlier day drinking, it can be nice to start things off with a fruity kick, just like drinking OJ in the morning!  Modus Mandarina is bursting with mandarin orange flavor and Mandarina Bavaria hops, but features the same amazing balance and bitter finish you expect from regular Modus Hoperandi. For a triple pairing, have a cookout by the lake – this beer pairs great with a steak or burgers!

---
Swimming
ABV: 5.2% | IBU: 15 | (Denver, CO)
Swimming is hard work, especially if you are swimming outside in the sun. It's a truly light and refreshing beer with a malt bill that includes brown rice, and thus it pairs perfectly with a total-body workout. The cream ale is a 2014 GABF bronze medal winner, and still okay to drink even if you're not a medalist swimmer.

Cheers!
---