No Comments
The Weekly Buzz | January 19 – 25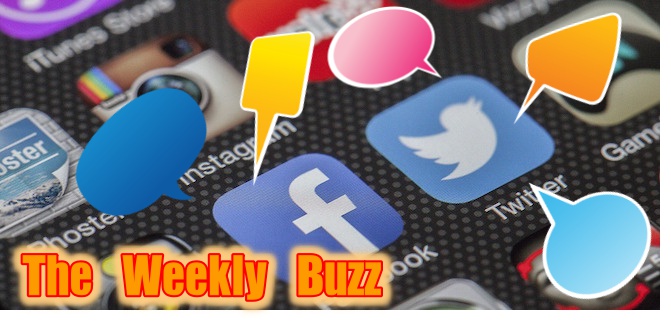 It's high time that we discuss something very important. That thing is the NFC Conference Championship. The result was exactly as I thought it would be — a thorough shellacking of the Minnesota Viking by a vastly superior football team. Nick Foles led the Eagles to victory and will do so again in the Super Bowl. Philly loves to be the underdog, so keep underestimating them, Tom Brady! Oh… and I found some beer things on Twitter, too. This is the Weekly Buzz.
E-A-G-L-E-S, EAGLES!

How did this game turn out again?
https://instagram.com/p/BeOI2YmHA84/
https://instagram.com/p/BeN1X3QlnDq/
https://instagram.com/p/BeJepWQFOiH/
https://instagram.com/p/BeOAREInqGR/
https://instagram.com/p/BeNxImrAtPO/
You have one job today: Pick up the Summit IPA Collection and put on your damn horns. #SKOL

OK, maybe that's two jobs. But extra work = extra beer.https://t.co/r5dTerOwN7 pic.twitter.com/bboK7NoxXY

— Summit Brewing (@summitbeer) January 21, 2018
---
Did the proceeds go towards paying off the refs?
https://instagram.com/p/BeOGVbNgEt3/
---
Send those resumes!
https://instagram.com/p/BeGpI_1hVZW/
https://instagram.com/p/BeQ8X2wlU8C/
---
Some professional advice for your next beer-cation!
Flying with beer? It's easier than you might think. Our co-founder Greg does it all the time, even on international flights. Here are his tips for transporting beer when traveling by air and how to make your own safe & secure beer travel box! https://t.co/13CEclU951

— Stone Brewing (@StoneBrewing) January 21, 2018
https://instagram.com/p/BeTT6IZhK_b/
---
Cats love boxes!
Big mews, guys!! The lions finally got their box and loved it!! Photos courtesy of @lincolnparkzoo. 📦🦁 pic.twitter.com/8KiFVdM19r

— Off Color Brewing (@OffcolorBrewing) January 21, 2018
---
Modern Times has a new spot in a new city!
https://instagram.com/p/BeQvRsPlJcQ/
---
Mark those calendars!
https://instagram.com/p/BeQua1rjUjC/
---
Will there be beignets? I want beignets.
Join us on February 6th at 6pm for our 2nd Annual Mardi Gras Dinner! $40 for 5 Cajun-themed courses paired with 5 beers! Link in the bio for more info. . . . . #boulderbeerco #beerdinner #mardigras2018 #beer #boulder https://t.co/ZrJzK8AH0U pic.twitter.com/TuHok4y0ir

— Boulder Beer Company (@BoulderBeerCo) January 23, 2018
---
Are you going to Extreme Beer Fest?
Gettin' EXTREME-ly excited for next weekend! We'll be pouring at @BeerAdvocate's Extreme Beer Fest (2/2-2/3), and celebrating innovative beer with friends. Join us for an @nsdistro tap takeover, some collaborations, and a Fluffy release: https://t.co/mwB8ubRjAr #extremebeerfest pic.twitter.com/RCq2a0HWob

— Night Shift Brewing (@NightShiftBeer) January 23, 2018
@bentwaterbrewco will be at Extreme Beer Fest 2018 hosted by @beeradvocate
•
"Taste 300+ boundary pushing beers from 80+ brewers"
•
February 2 & 3, 2018 @seaportboston
•#extremebeerfest #bostonbeer #MAbeer #craftbeer #drinklocal #bentwaterbrewing #lovethewater pic.twitter.com/pJoAKPPYjr

— Bent Water Brewing (@bentwaterbrewco) January 21, 2018
Got something very special in the works for @BeerAdvocate's #ExtremeBeerFest!
Can't wait to see you all in 2 weeks! pic.twitter.com/48pSAXOZVh

— Springdale Beer (@springdalebeer) January 19, 2018
---
Don't be a fool. Stay in school.
We're holding scholarship drives at @indeedbrewing on January 24 and @surlybrewing February 8. If you're in the Minneapolis/St. Paul area, come on down! https://t.co/D7vYpbq21Z pic.twitter.com/JrDro9rFJ3

— Master Brewers (@MasterBrewers) January 5, 2018
---
This looks like my kind of party!
Thank you everyone for celebrating our 7th anniversary with us this past Sunday at #Wolpertinger2018. This year's Anniversary Ale is still on tap at all 3 locations for a limited time. Prost!! pic.twitter.com/RiB13f3abO

— UrbanChestnutBrewing (@urbanchestnut) January 23, 2018
We're at #Wolpertinger2018.. if you're here, swing by and say, "Hi" to Bill & Matt! 🍻👋🏻 pic.twitter.com/DXDmpCoR9U

— Center Ice Brewery (@CenterIceBrew) January 21, 2018
Yep, an original alp horn piece was commissioned for this year's fest #Wolpertinger2018 pic.twitter.com/9hpJHr4ZBF

— UrbanChestnutBrewing (@urbanchestnut) January 21, 2018
---
Which can did you crack open?
https://instagram.com/p/BeWgkmBlTBG/
https://instagram.com/p/BeTguTQFOZA/
Cheers to our favorite cans. #nationalbeercanappreciationday is tomorrow, whatchu' planning on drinkin?
—
The Original Craft Beer in a Can?
—
[can'o bliss. satisfy ya.]
—
Or another one of our favorites? pic.twitter.com/Kn2WjU9DrS

— Oskar Blues Brewery (@oskarblues) January 24, 2018
https://instagram.com/p/BeThBslgtuE/
On this day in 1935 beer was first sold in cans. Crack open a can of clean, crisp Normal Pils and celebrate #NationalBeerCanAppreciationDay with us! #BoycottBland #CraftBeer #CannedBeer pic.twitter.com/Pqlbazqhep

— DESTIHL Brewery (@DESTIHLbrewery) January 24, 2018
Every day is #NationalBeerCanAppreciationDay. We'd like to give a shout out and thank you to the men and women who work hard to package on the can line. 🍻 pic.twitter.com/aI75rpipB4

— Bell's Brewery (@BellsBrewery) January 24, 2018
Today is #NationalBeerCanAppreciationDay and we're totally appreciative of Warren Cathro's @ThroCreative matchless designs. 🍻 keep them coming Warren 🔥 #canenvy #CraftBeer #Portland #Maine pic.twitter.com/a7MQ8xa9vk

— Liquid_Riot (@Liquid_Riot) January 24, 2018
Did you know it's #NationalBeerCanAppreciationDay? RT if you plan to celebrate with a 16 oz. White Lager. Now available by the case! pic.twitter.com/ofBUIq1bAG

— Schlafly Beer (@Schlafly) January 24, 2018
---
Go celebrate those great GA craft beers!
Join us as we celebrate Georgia Craft Beer Day on Saturday! Swing on by, try some new release brews, and deck out in some new schwag. 10% of sales from merch & crowlers go to @GaBrewersGuild . More info: https://t.co/rJTClk5TJs pic.twitter.com/vt7Qh5EW8H

— SweetWater Brewery (@sweetwaterbrew) January 25, 2018
---
The obligatory Super Bowl wager. Go read the whole thread for a lot of trash-talking.
@yardsbrew We've got 5 rings that make us feel real good about our chances. You're on!! you guys are gonna look great in Harpoon red! Let's step it up…we win, you pour our beer. Harpoon IPA is super refreshing after a big win.

— Harpoon Brewery (@harpoonbrewery) January 24, 2018
---