5 Comments
The Art of the Summer Backyard Bash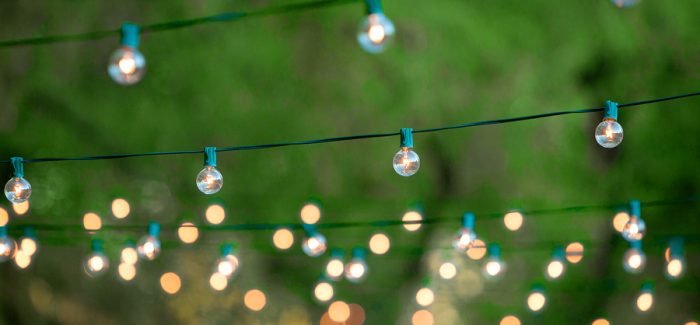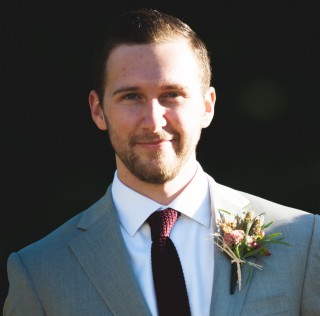 Ah, summer is here. Can you smell it? If you're like me and the sprouting weeds and blossoming trees have wreaked havoc on your once empty sinus cavities, probably not. Summer means many things to many people. To me, aside from the whole allergy thing, it means the pinnacle of outdoor hangout season is officially upon us. Don't get me wrong winter can be nice for a bonfire, but as soon as Memorial Day has passed and the mercury has risen, the seasons for cookouts, barbecues (no, they're not the same thing, more on that later,) pool parties, and tailgates are officially here! So, set aside those last few stouts in your beer fridge until the next snowfall and hope time treats them well. Grab yourself some summertime brews, gas up the lawn mower, pop some Claratin, and get ready for the best year of outdoor entertainment yet.
As a kid growing up in north Texas, I was lucky enough to have a swimming pool in my backyard. If you've ever summered in Texas, you know that the sweltering heat made said pool a very valuable asset. As such, my house always seemed to serve as the gathering place for spring and summer parties of every kind. Family gatherings, 4th of July, birthday parties, you name it — the party was always at the Larwood's. Even though I would usually end up being the one stuck with clean up, I loved watching my folks host people and observed all of the things that made these shindigs so fun. I couldn't get enough! So much so that once I moved away to college and had a place of my own, I became the one who was always inviting people over and coordinating the tailgates for the next big home Razorback football game. Needless to say, I've learned a lot over the years. So without further adieu, below are my 4 key components to throwing the ultimate backyard party.
1) Company
First thing's first. You can't have a party by yourself. You need people. This part is probably the easiest of all. The main thing here is making sure that you invite people that you like — people you want to spend your hard-earned weekend with. Usually your guests will consists of either family and/or friends, but if you feel like flexing your social skills and have confidence in your party throwing abilities, take the extra step and invite the next door neighbor. You know, the one you've never formally met that you've been uncomfortably avoiding since you moved in. Go ahead, extend that olive branch and bridge the gap of awkwardness. Who knows? Maybe you'll make a new friend…
Beyond that, think about the type of extravaganza you're throwing. Is an important part of your Summer Olympics viewing party actually watching the Olympics? If so, invite like-minded people that will want to actually watch, you know? Not people that will horse around while you're trying to watch Michael Phelps stand on the podium while the Star Spangled Banner plays. However, if your main goal is to play creative sports themed drinking games while the Olympics is on in the background, then by all means, invite the rowdy folk.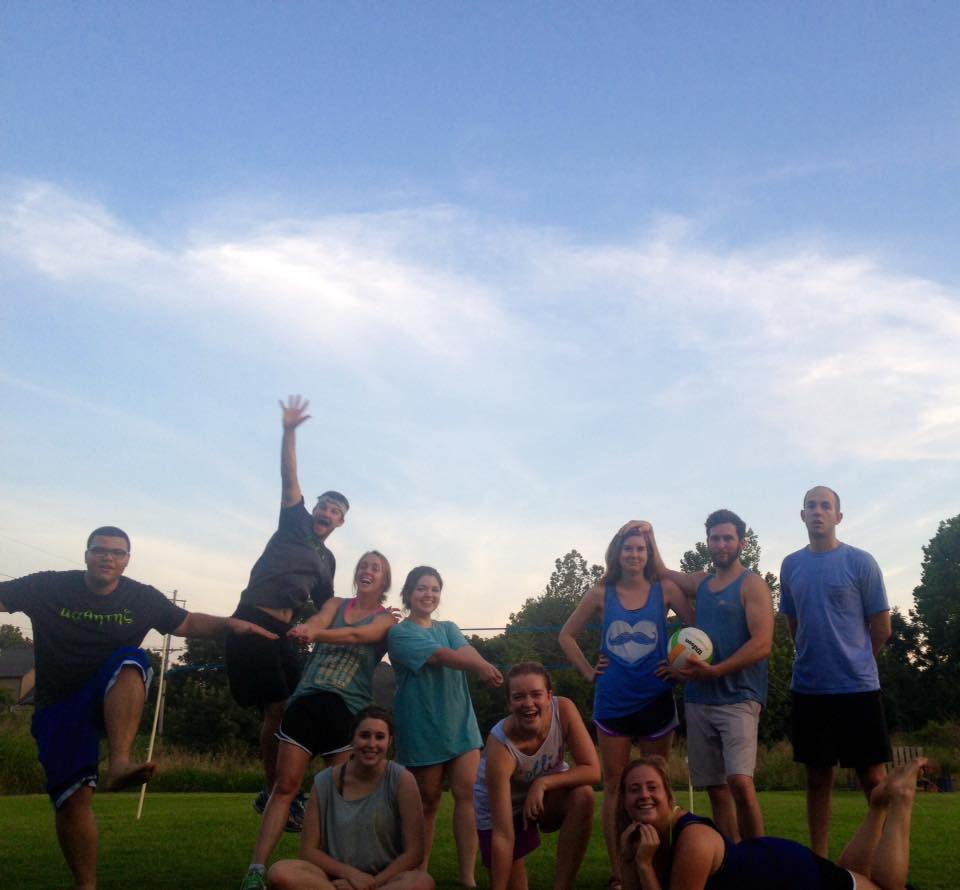 2) Entertainment
This one's easy. You need some sort of entertainment, because even the most extroverted person in the world will eventually run out of things to talk about. Often times the entertainment is built into the reason/theme for the shindig: Independence Day? Fireworks. Super Bowl party? Super Bowl. You get the idea. But say the purpose of your gathering does not involve a show or sport and you don't have a swimming pool to easily entertain your guests… the solution is still pretty simple: yard games. Some people may not be a fan of your standard card or board games, but you show me someone who doesn't love yard games and I'll show you somebody who I'm not friends with. Make a quick trip to your local sporting goods store and get a Baggo/Cornhole set, Kan Jam, Ladder Ball, or even make your own game. Giant Jenga anyone? Giant Kerplunk? You can basically take any regular game and make it "giant", and you have the next big backyard hit. Having at least one or two of these games will ensure that any potential awkwardness is kept at bay, and that good times are had by all.
3) Food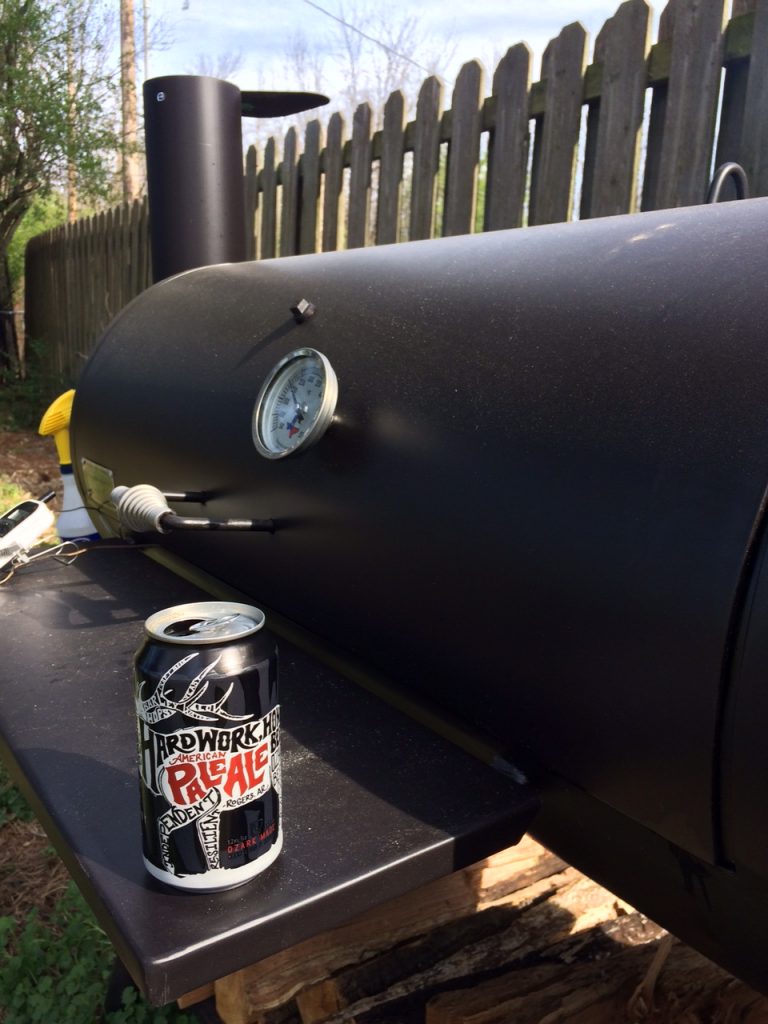 It's no new phenomenon. For thousands of years folks have been gathering together around good food and drink. That's exactly what should happen at your backyard bonanza. Now, there are many avenues you could go down here but since it's summer, I'll go ahead and make it simple for you. Grilled and/or smoked goods are your ticket to success. Be aware that your choice of food will determine whether the shindig you're throwing is a "cookout" or a "barbecue". This presents the classic "all squares are rectangles but not all rectangles are squares" conundrum. While all barbecues could be considered cookouts, I'm of the opinion of that not all cookouts are worthy of donning the title of "barbecue". To me, a barbecue implies there will be meatstuffs that has been cooked with smoke at a low temperature over a long period of time. Depending on your geographic location and your preferences, this could mean pulled pork, ribs, brisket, chicken, or just about anything else you can throw into a BBQ pit. The investment of your time will surely pay off when your guests go wild with appreciation over the meaty goodness you've worked so hard to prepare for them. To me, the long hours of patiently watching a fire and tending to your delicious grub is the ultimate way to communicate to your guest  that you care about them and appreciate their presence in your life and in your backyard. However, If you don't have the time or ability to BBQ your way to the party hosting hall of fame, you can throw anything you like on the grill. Heck, a good classic burger-and-dog dinner never fails! Seriously though, show your guests you care about them and skip the frozen patties and hot dogs. Opt for the best you can afford. Lastly, don't forget sides! The beautiful thing about being the host means that you make the rules. If you're providing the venue, the main course, and maybe some of the libations, you can request that your guests pitch in and bring a side — they'll be happy to do so. Just plan ahead and give them plenty of time! If you ask people to bring a side last-minute, you're bound to end up with 6 bags of chips, baked beans from a can, and a 3 day old veggie tray with spoiled ranch dip that was on sale at Walmart. That'll be on you.
4) Drinks
I don't even know why I'm covering this. This is PorchDrinking.com after all, so I know you PD'ers already know what I'm about to say about beverages. Here goes. First thing's first, you make the rules of the party, so you need to determine how responsible you are for supplying drinks. Regardless, you should provide water and maybe some non-alcoholic choices for your party patrons that aren't able to or would prefer not to participate in adult beverages. A pack of Capri-Suns for the kids and a couple 2-liters ought to do. Now, beyond that, the name of the game is variety. Unless your level of beer-snobbery is so high that you're not friends with anyone who is opposed to craft beer, you're going to need some diversity. I know it will be hard, but you might have to grab a sixer of domestic and a few bottles of wine (white and red). If you really want to kick it up a notch, consider having a "signature" cocktail of sorts for the evening, or a pitcher of sangria or margarita. Lastly — I've often been guilty of forgetting this step – be sure to stock up on ice beforehand. Also make sure you have plenty of ice-chest space. Don't rely on your fridge as it will undoubtedly be packed full of potato salad, fruit trays, and coleslaw. Nobody wants to drink warm beer.
Final advice…
Enjoy yourself. You've done all the hard work. Your lawn looks immaculate, you slaved over the food for hours, and you probably spent lots of money to make your get-together a success. Sit back, relax, and enjoy the company of your friends and family. Have a baggo tournament, enjoy good conversation, eat good food, and drink good drink. Even if things don't go as planned — don't sweat it. At this point you've done all you can do to prepare… so if you accidentally burn the burgers, the brisket is taking longer to cook than you'd planned, or the turnout isn't quite what you thought it would be, just relax and appreciate all that's going right. Lastly, as the late great Uncle Ben once said, "With great power comes great responsibility." You're the (wo)man! Because you've provided a great time with great drinks, this makes it your responsibility to make sure you party responsibly. No one leaves your house behind the wheel that shouldn't. Keep an eye out for your friends and family, be careful, and have a blast.
If you do all this, it surely won't be the last party you throw.
---