No Comments
Colorado Brut IPAs to Help Ring in the New Year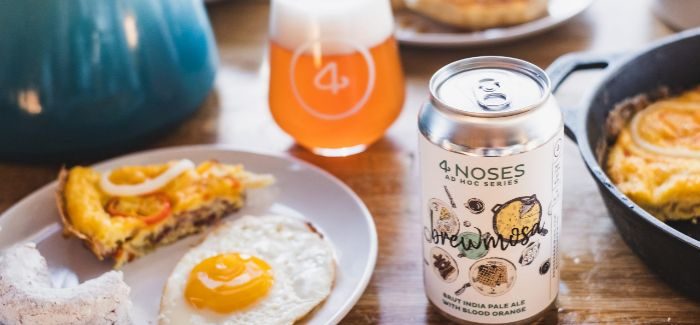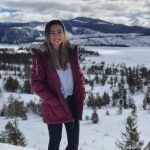 2018 has been a beer-y great year in the craft beer world, with countless new releases, the emergence of more beers brewed with lactose, new beer categories added to Great American Beer Festival's style categories and so much more. With that being said, 2018 is coming to an end. While many people cheers to the new year with champagne or other types of bubbles, as a beer lover, we have the chance to toast 2019 with a newly created beer style: brut IPAs! I don't know about you, but I know that's how I'll be ringing in the new year. While I am still mulling over which one in particular, here are a few ideas of what to fill your glass with.
Bubblin' (and Brewmosa) | 4 Noses 
ABV: 8.1% | IBU: 20
If the can doesn't catch your attention, this beer from 4 Noses sure will. Bubblin' started off as an  experimental beer in their Broomfield tap room. Due to its wild popularity, 4 Noses canned it and it's now distributed locally.
As it's being poured, Bubblin' looks the part of champagne; racy and effervescent. The beer has a golden hue and has an aromatic nose filled with citrus, stone fruit and pine. Sweetness from honey and caramel flavors greet you as you're sipping on the beer. It's then followed by the hop profile of the beer. There's notable tastes of citrus and stone fruit. It finishes clean and dry with flavor notes of pine.
Brewmosa is 4 Noses' follow up to Bubblin'. This brut IPA is brewed with copious amounts of Amarillo, Jarrylo and Citra hops; both in the kettle and in the dry hopping process. They've also added blood orange puree to the beer. It's set to be released today just in time for the New Year!
https://www.instagram.com/p/BnZDF5FHa4P/?utm_source=ig_web_copy_link
ABV: 5.75% | IBU: 30
Ska Brewing's Moral Panic originated as one of their Mod Project brews.The Durango local saw how popular it was, and decided to can and distribute it in their distribution footprint. Moral Panic recently hit the shelves, just in time to stock up for NYE. Ska also makes a rose brut IPA. However, it is only on tap at their World Headquarters in Durango.
Moral Panic itself has low actual bitterness and a huge tropical flavor. This champagne-like brewski is not only smooth and refreshing, but is also full of fruity and citrus notes. Ska added Galaxy and Citra hops post-boil, creating the delicious end-product. Easy to drink with a dry finish, Moral Panic is also highly carbonated, further creating that champagne-like effect. If you're feeling adventurous this NYE, pair some spicy Thai food with this brut IPA; it pairs well with the effervescence of the bright and crisp beer.
https://www.instagram.com/p/Bqz4t2QH57z/?utm_source=ig_web_button_share_sheet
ABV: 6.4% | IBU: 55
Fiction Beer Company's On Cloud Wine is the perfect pick for those who enjoy a nice glass of white wine every now and then. This particular brut IPA was brewed in collaboration with Platt Park Brewing Company. It's been on tap at Fiction's tasting room since the release, and is now distributed locally.
On Cloud Wine has a tropical citrus nose. Flavors of white grape and ripe pear follows the citrusy nose. It's also hoppy, with the same tropical citrus notes coming through in the taste as it did in the nose. The bubbly IPA has a lower than expected bitterness and high effervescence.
https://www.instagram.com/p/BqK3VnLF8z8/
ABV: 9% | IBU: 25
Tucked away in the heart of the Lincoln Park neighborhood of Denver, The Intrepid Sojourner Beer Project wows beer lovers with their brut IPA. After its release, it has only been available on tap.
Sojourner's Brut IPA is highly carbonated and pours with high effervescence. It's brewed with five hops and one malt! How crazy is that? However, most of the sugar has turned into alcohol, creating the higher-ABV, lower-IBU brut IPA. Not to mention, for those beer lovers who may have sensitivities to gluten, it's gluten-reduced!
https://www.instagram.com/p/BmwmlqlncGO/
ABV: 6.7% | IBU: 55
New Belgium has also jumped on the brut IPA train with their seasonal release, Brut IPA. Their brut IPA was inspired by one of their favorite sparkling wines. Needless to say, this bouncy brew is one that you may want to have in your glass as you cheers to the New Year!
Brut IPA is bright in color, with a white foam head and plenty of lacing. The light-bodied beer's aromatics are filled with myrcene and citrus. Notes of white wine and herbal tea are found in the aromatics, as well as a very slight malt aroma. The flavor follows the beer's aromatics. It also starts off with moderate sweetness, is then followed by a slightly bitter middle and ends off with a mild bitterness.
https://www.instagram.com/p/BrOXkYSg-QH/?utm_source=ig_web_button_share_sheet
Colorado Brut IPA | Blue Moon
ABV: 5.7% | IBU: 30
Blue Moon's RiNo taproom is a lesser-known gem. They have the opportunity to experiment with various collaborations and smaller-batch beers apart from their core beers.
Blue Moon's Colorado Brut IPA pours a brilliantly clear golden color with a white foam head. Its aromatics are filled with floral and hoppy notes. The taste follows the fragrant aromatic head, with notes of tropical juiciness, floral hoppiness and a golden malt base. This crisp and flavorful brut IPA is one you'll want to get your hands on for the new year!
https://www.instagram.com/p/BqxtLy0FyHc/?utm_source=ig_web_button_share_sheet
With all these brut options, how will you toast to the New Year?
Featured image courtesy of 4 Noses Brewing Company.
---