No Comments
Brewery Showcase | Grandma's House Brewery (Denver, CO)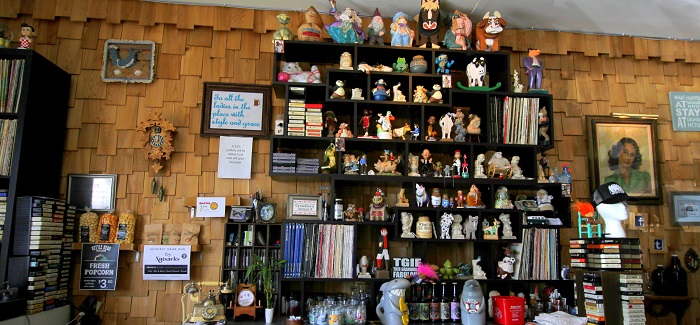 Location:
1710 S Broadway, Denver, CO 80210
Hours of Operation
Sunday: 12:00 – 9:00 PM
Monday: Thursday 4:00 – 10:00 PM
Friday: 2:00 PM – 12:00 AM
Saturday: 12:00 PM – 12:00 AM
With a wealth of new breweries opening up in the Denver area, finding a way to distinguish one brewery from the rest can be a bit daunting. Some do that with odd beer flavors, others do it by sticking as close to the basics and historical recipes as currently possible but only one of them has nailed down all the nostalgic reasons you loved visiting your Grandma as a kid (with no fear of dentures on the countertops…probably).
Grandma's House Brewery was opened just one year ago on South Broadway in the middle of antique row. With continued growth and no sign of slowing, it looks to have the staying power of that elderly relative who seems to have been old your whole life, the one who never ages and always has a smile on her face when you come through the door.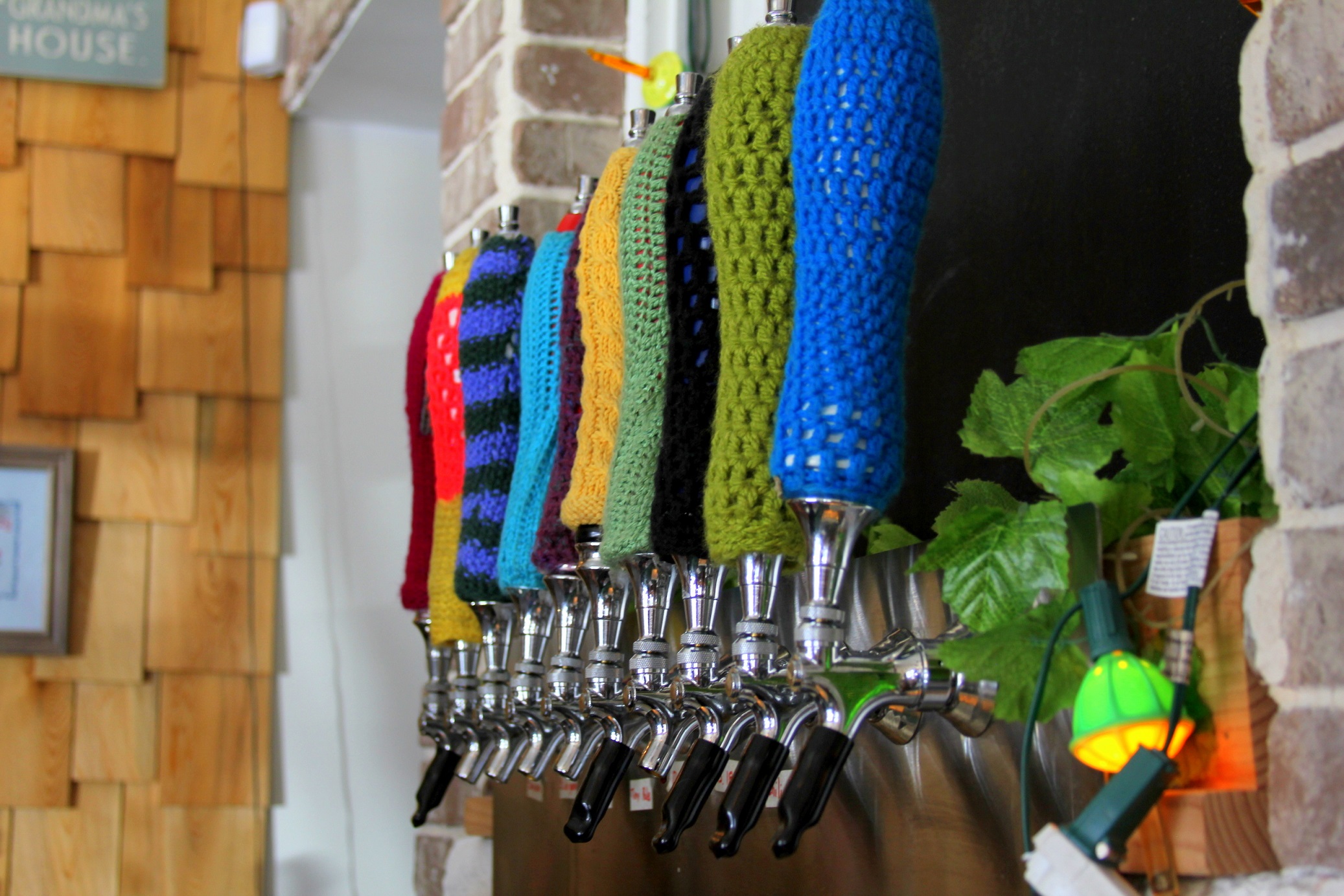 With wood paneling on the walls, Werther's Originals on the tables and quilt for a counter top, you'll come for the ambiance and stay for the beer. Grandma's House is a collaborative brewery. They allow small batch brewers to use their equipment and sell their beer through the taps while also providing a steady stream of their own, delicious brew. You're unlikely to find a mouth-puckering sour and the list is not overflowing with hop-tastic IPA's but they've got a good blend of common and not-so-common brew projects.
This time of year, they're stocking an Oatmeal Stout with Roasted Hatch Chiles called Trial By Fire (named after an ancestor who was executed for witchcraft in Salem). The smell of the chile is strong but it won't leave a lasting, residual heat. Bittersweet malt and roasted chiles are an excellent combination – even for this spice-wimp, IPA-lovin' beer drinker.
My personal favorite is the Cut of Your Jib – a stylish combination of a Helles Lager & Junmai Sake Hybrid. It's awfully blonde and clear but the taste is certainly not lacking. With floral notes and hints of wheat, citrus and a slightly bitter, dry finish, it's drinkable even with a smidge higher ABV.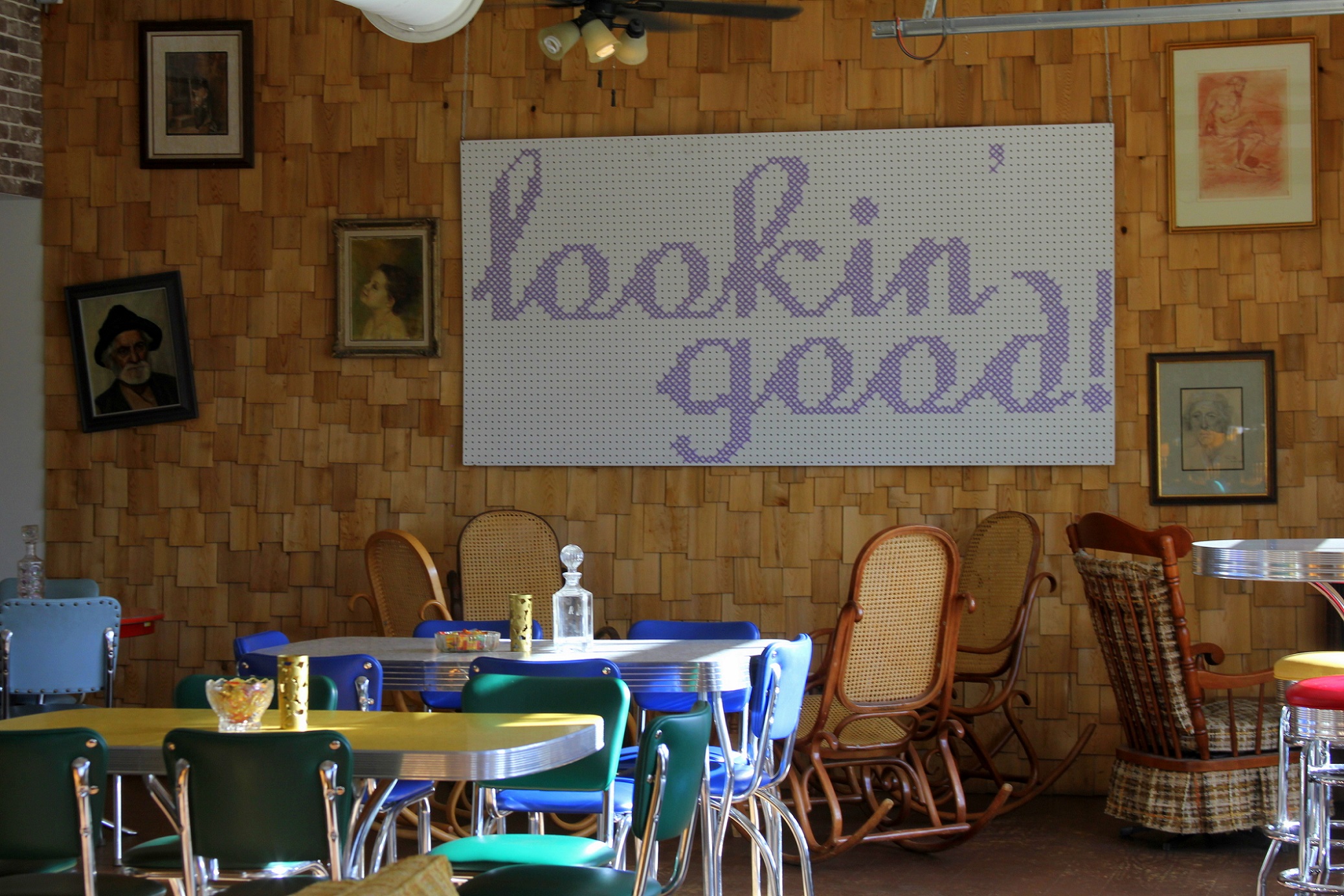 Inspired beers in a homey atmosphere – that's what Grandma's House is all about.
Stop on by to play in their Tetris League, bring your knitting group to work around their big family table or play your favorite childhood board game. There are always things happening at Grandma's and usually a food truck can be found out front.
You Should Definitely Go To Grandma's House If:
You like funky 70's figurines, old timey TVs, nostalgic videogames and new brew flavor combinations.
Grandma's Might Not Be The Place For You If:
You're looking for cornhole and fooseball or a rowdy place to watch sportsball. Grandma loves you just the same, she just might tell you to take your rambunctious self outside to play.
---