9 Comments
Attendees Guide to Goose Island BCBS Rare Day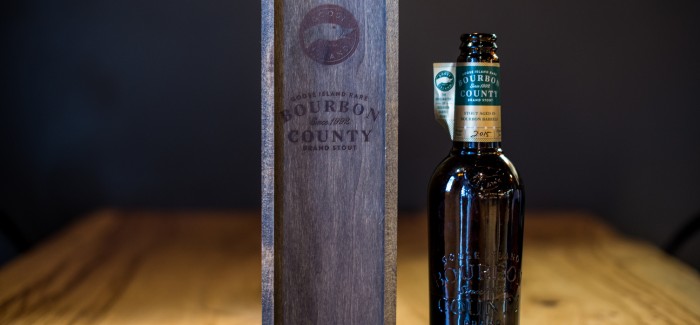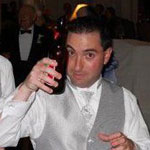 Location:
Bottle Pickup at the Goose Island Tap Room 1800 W. Fulton St; Barrel House Event at the Goose Island Barrel House 603 N. Sacramento Blvd.
Times:
Session A: Bottle pickup 11am-2pm Barrel House event 1pm-4pm
Session B: Bottle pickup 4pm-7pm Barrel House event 6pm-9pm
Goose Island knew they couldn't do just any normal release for Bourbon County Stout Rare. To celebrate the launch of such a unique beer, Friday Nov. 13th Goose Island is having an all-day event to officially kick-off Rare. I sat down with Mike Smith, Associate Brand Manager for Bourbon County Stout, to get all the details on Rare Day.
"It's the first time we've had an event like this for a Bourbon County Stout (BCS) beer," Smith said.
Hype surrounding the beer, which has been aging in 35-year-old Heaven Hill barrels for the last two years, has been growing since the Rare variant was announced.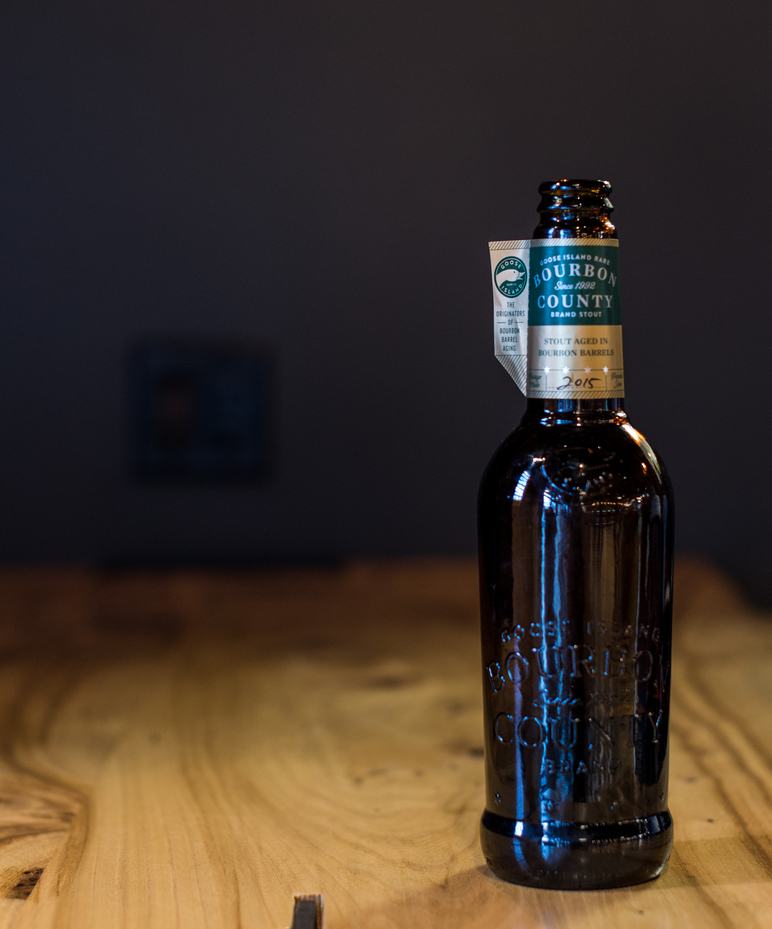 For one week, those who wanted to attend Rare Day could register once a day on the event's website for a chance to purchase tickets and ultimately the beer. Smith said Goose Island received 75,000 entries for the event – he wouldn't say how many winners were chosen.
In order to ensure that the selection processes was as fair as possible, Goose Island hired out a third party service to randomly select the winning entries. The process was so well guarded that none of the Goose employees were allowed to view the list of winners until the list was returned to Smith. In fact, employees of Goose Island had to register to get a ticket themselves – they would not get access just because they worked at the brewery. As far as Smith knows only one employee was selected to receive Rare Day tickets.
If you didn't win tickets in the lottery, Rare will also be released with the rest of the Bourbon County Stouts on Black Friday.
Those who did win received an email to purchase two tickets at $40 per ticket. Smith said access to the event will follow strict guidelines. The names on the ticket must mach the names on the individual's IDs – no exceptions. Attendees will only be granted to the sessions for which they registered and anyone who misses their scheduled sessions will not be permitted to later ones.
"If your ID does not match the ticket you're not going to be allowed in or buy bottles of Rare," Smith said. "If your guest is not with you at the time you check-in then both of you cannot get in. Both need to be there at the same time. We tried our best to make sure people weren't scalping tickets. We wanted to make sure the fans get a chance to experience this beer."
The reasoning behind the date selection has a lot of hidden meaning behind it.
"Why are we having Rare Day on Friday the 13th?" Smith said. "Heaven Hill started distilling on a Friday the 13th. Our (Goose Island) brewery started making beer on a Friday the 13th. The pub was opened on Friday the 13th, the taproom opened on Friday the 13th. There's a Friday the 13th two weeks before Black Friday – the stars are aligning. There's a hidden meaning to everything we've done."
The day will begin at the Goose Island Tap Room where each individual will be able to purchase up to three bottles of Rare. The bottles will be $60 each with cash or credit card accepted. Each bottle comes in its own wooden box and Goose will provide a tote bag to carry the boxes. However, should you decide to purchase all three bottles it seems like they should all fit into a standard size backpack.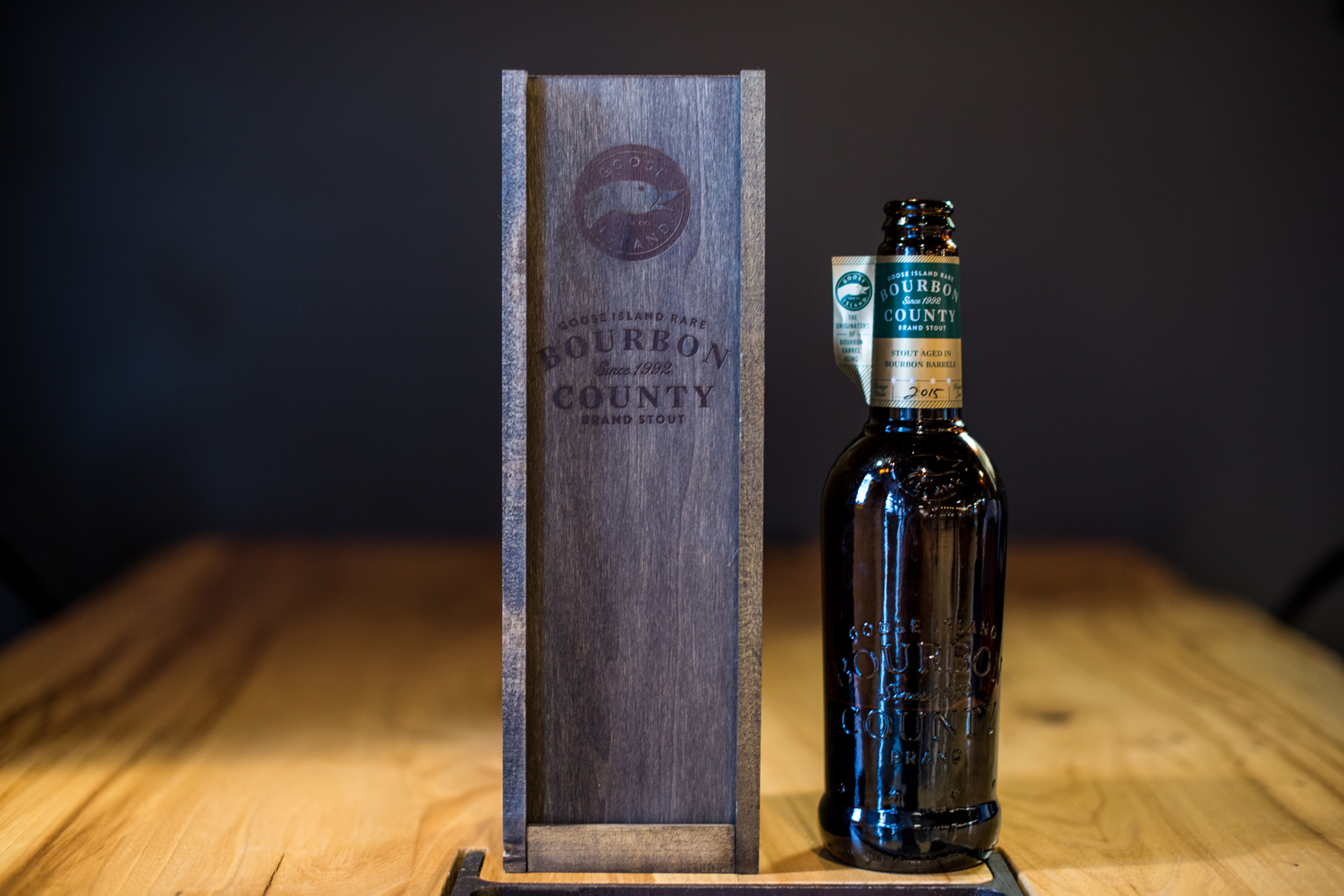 Why three bottles? Smith hinted that there was also deeper meaning behind the number you can purchase.
"We want people to drink one now, have one to share with friends and one to put away in the cellar to drink in the years to come," Smith said. "I really hope people don't scalp these things and take advantage of the situation."
Everyone will have the chance to get three bottles. It won't matter if you're the first person or the last person in line. Supplies have been set-up so that everyone can get three.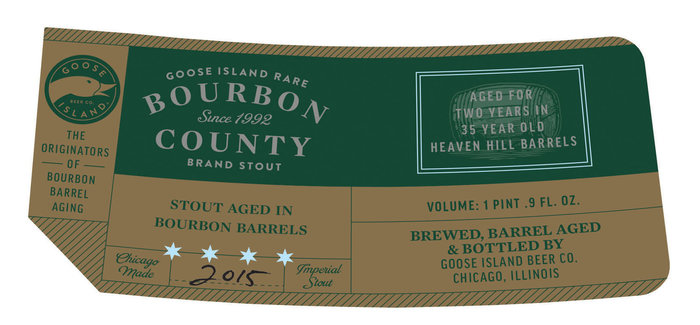 Once you have picked up and paid for your bottles of Rare, the party isn't over – in fact it's just beginning. You'll be able to make your way to the Goose Island Barrel House for music, tappings of Bourbon County Stout and more surprises Smith wouldn't go into details on. What makes the location so unique, is that the Barrel House isn't open to the public.
To get to the Barrel House event there will be trolleys provided by Goose Island, but everyone will receive a $5 Uber coupon that is good for new and existing Uber customers to get to the Barrel House. There is no parking available at the Barrel House.
"You're going to walk in and see the biggest aisle we have in our warehouse with all the bourbon barrels," Smith said. "There's going to be some surprises in those barrels – you'll see when you get there. I hope people freak out."
"There will be employees working that day so you'll see them actually filling barrels. You'll get a chance to see what we do everyday. I really hope the fans enjoy it. It will be the best three hours you'll ever have at a beer festival."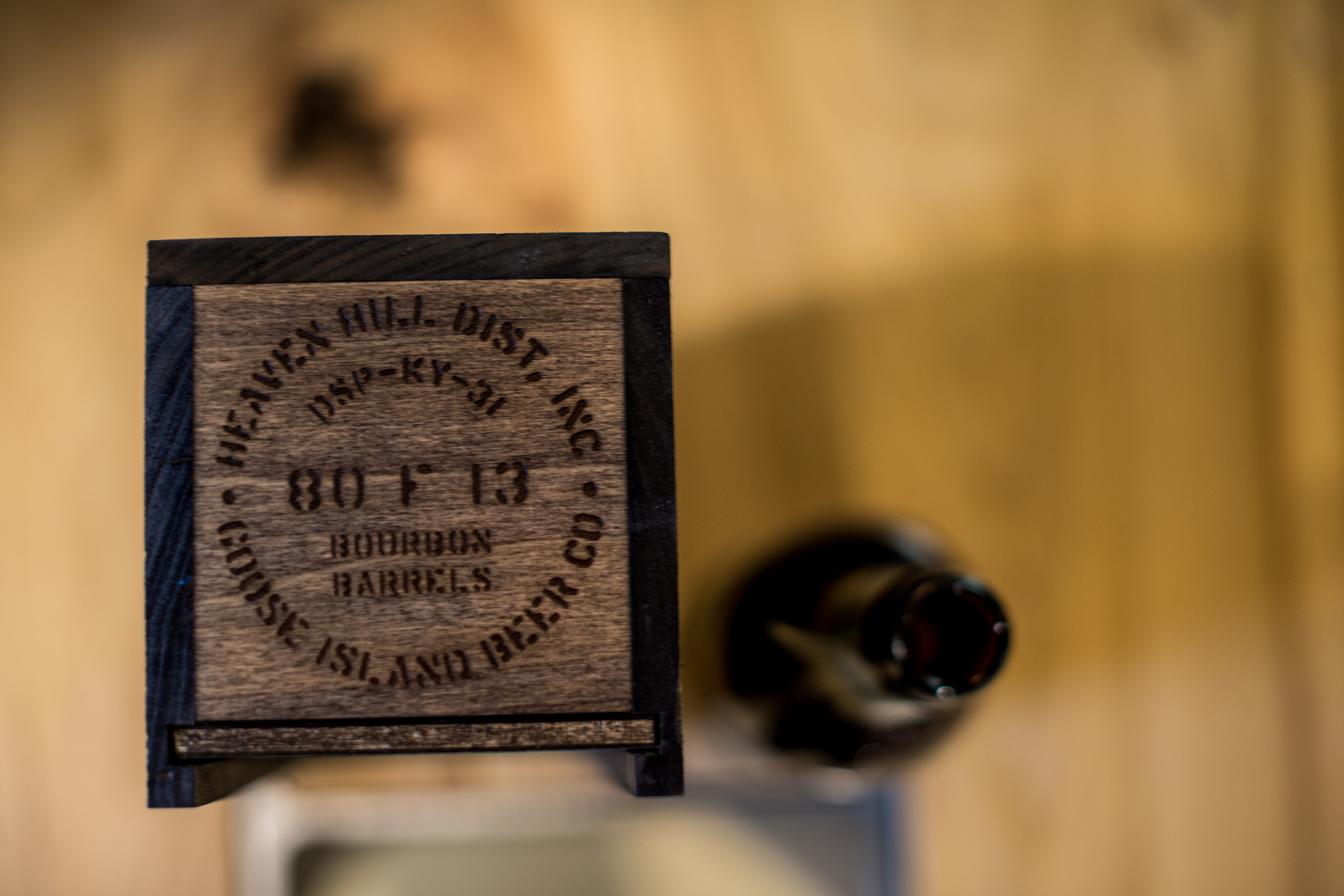 At the Barrel House event everyone will receive six tokens good for tastings of beer. On tap will be every 2015 BCS and variant as well as some select 2014 variants and other surprises that haven't been revealed yet.
There will also be a screening of "Grit & Grain" the story behind BCS. Smith has overseen the production of the film and is really proud of the way it turned out.
"Why not tell the story of Bourbon County," he said. "We've told bits and pieces but never the entire story and then end with the story of Rare. I called down to Heaven Hill about what we wanted to do and they were so accommodating. It's a great family owned company that opened the doors to us and worked with us hand in hand to do this series. Nothing was ever planned out – it all fell into place."
Things to Know:
Registration begins one hour prior to your session's bottle pick up start time. (10am for Session A, 3pm for Session B)

You must have an ID and your ticket. While tickets on phones are accepted, Goose Island prefers tickets be printed out.

Names on the tickets MUST match the names on the IDs. No exceptions.

No bottle shares or drinking in the line.

Street parking is available at the bottle pick up but there is NO parking at the Barrel House event.

Food trucks will be available at the Barrel House event
Be sure to check back each day this week as we'll have a full write up on each of the 2015 BCBC variants, a full showcase on BCBS Rare, and a recap of the Rare Day festivities.
Mike Zoller is the Chicago editor for PorchDrinking.com. Follow him on Instagram: @chicagobeer and on Twitter: @porchdrinkchi.
---