No Comments
PorchDrinking's Weekly Denver Beer Beat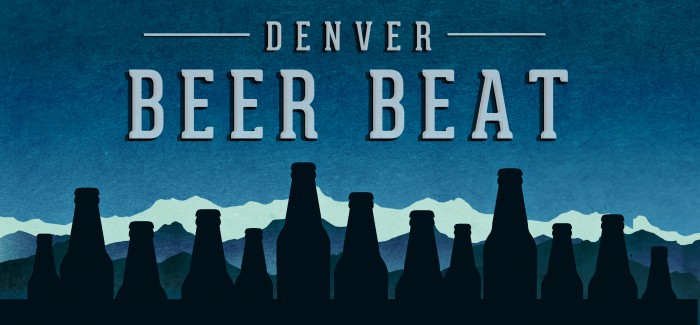 Hey there PorchDrinkers! Are you native to the city and looking for events to tide you over for the week? Are you new to the city and looking for the best place to find tasty suds? Visiting and looking for events to hit while you are in town? Check out this week's Denver Beer Beat and every week to find all things #craftbeer.
Welcome back to another installment of PorchDrinking's Weekly Denver Beer Beat. The Denver Beer Beat brings news of openings, special tappings, firkins and one-off batches, bottle releases, dinners, pairings, anniversaries, tap takeovers etc.
**New openings: Casey Brewing and Blending is proud to announce the opening of their barrel cellar on August 9th from 11-5 PM at 3421 Grand Ave in Glenwood Springs, Colorado. "
Wednesday, August 6
High Hops Brewery (Windsor) – FIRKIN!! For this week's Wednesday firkin, High Hopswill be tapping a "Golden Shandy", aka lemonade Pilsner. It taps at 5pm, so stop by after work for a glass and cool off.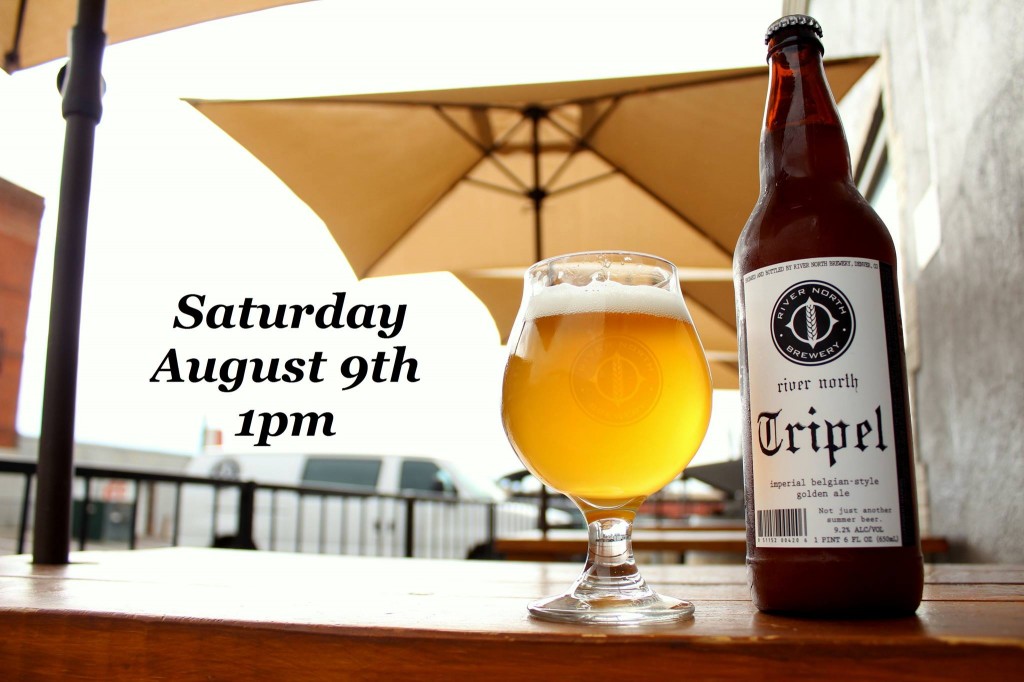 River North Brewery (Fivepoints/Ballpark) – For this week's Wayward Wednesday, River North Brewery will showcase their Cherry Avarice! Single keg only, it's sure to go fast! 3pm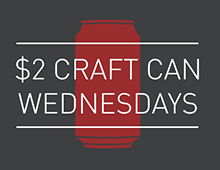 Hops & Pie Artisan Pizzeria and Craft Brew Taproom (Berkeley) – Hops and Pie's Wednesday special is $2 Craft Can Night from 5pm to close. Also, this week's 'Artisan Sando' is a Smoked Salmon B.L.T. (sort off) – Hickory house smoked wild salmon, caper aioli, tomato jam, baby spinach, heirloom tomato & bacon on a griddled house roll!!
Kokopelli Beer Co (Westminster) – Here's a rundown of the happenings at Kokopelli Beer Co this week. First of all – they have new business hours! Sunday thru Thursday they will be open til 10pm, and Friday & Saturday open til midnight! Happy Hour happens Monday thru Friday 2pm to 5pm with $1 off house pints. Monday nights starting at 6pm is Brews and Board Games! Bring in your own board game or play one of theirs and receive $1 off house pints all night. Tuesday at 6:30 Irish music until 9pm. Wednesday is Ladies Night! 6pm local vendors Pampered Chef and Origami Owl are in the house with music by Gratefully Acoustic starting at 6:30. Thursday is National IPA Day! $1 off all IPAs and special tapping of their White Lace White IPA. They'll also have the Broncos preseason game on all TV's. Friday New Artist Spotlight for August: Ken Maestas. They'll have a ton of stained glass art up around the brewery for the rest of the month. All artwork is for sale.
Copper Kettle Brewing Co (Southeast'est Denver) – August is "Childhood Cereal Cask Month" at Copper Kettle Brewing Co. Each Wednesday, they will tap a special cask of beer that has a unique cereal infusion. This week try out the Honey Nut Cheerios English Pale Ale. Come re-live your childhood with these beers!
38 State Brewing Co (Littleton) – NEW BREWS TAPPED!!! Today 38 State Brewing taps their "Two Buttes Double IPA" (8.9% ABV) and their "ColorAmber Amber Ale" (5.2% ABV). Look out for a Berliner Weisse coming soon.

Denver Beer Co (Union Station/Lodo) – Without getting political, who's coming with me? Want to have a beer with U.S. Senator Mark Udall? Join Denver Beer Co for a Young Professionals event Wednesday, August 6th at 5:30 p.m. Mark will brew his own beer at the Denver Beer Company. Contributions welcome but not required
Thursday, August 7
#IPAday (Nationwide) – It's back! Coming up next Thursday, August 7th, is the return of IPA Day. Celebrate one of America's most asked for craft beers! Each year since 2011, #IPAday has been celebrated at bars, breweries, tap houses and restaurants for a wonderful 24 hours of super hoppy beers! When you celebrate #IPAday, be sure to use the hashtag #IPAday whenever you post on social media. Embrace the Hop and dive deep into IPAs that day. Brought to you by @TheBeerWench. Also visit IPADay.org.
Odell Brewing Co (Ft. Collins) – Coming up on Thursday, August 7 is #IPAday! Join in at the Odell taproom for their take on IPA Day 2014. They'll have a special IPA taster tray, live music by "Stax" from 4-6pm, and other fun stuff. Come celebrate the hop with Odell!
Upslope Brewing Co (Boulder) – Hop heads! #IPAday is on Thursday, August 7th. Join in at Upslope's Flatiron Park tap room and get down on their big lineup of IPAs plus a firkin of dry hopped Imperial IPA. IPA's include: Black IPA, India Pale Ale, Session IPA, Imperial IPA, Thai IPA, and Rye IPA. Hop on!

Denver Passport Program (Denver) – If you've grown tired of filling up on beer (don't be offended, they're just talking hypothetically, here) and are looking for liquor only on a LoDo pub crawl, the folks at Denver Passport have got the route for you. Click here for the details on how to complete the crawl! They're also happy to announce a SALE on Passports! They were $20, but since it's August (and you might need more punches for these crawls), they're offering them to you for just $10. Click here to claim yours. As always, please remember to tip your server well. While your final tab may be reduced, the staff is working just as hard. Be a doll and tip well!
Friday, August 8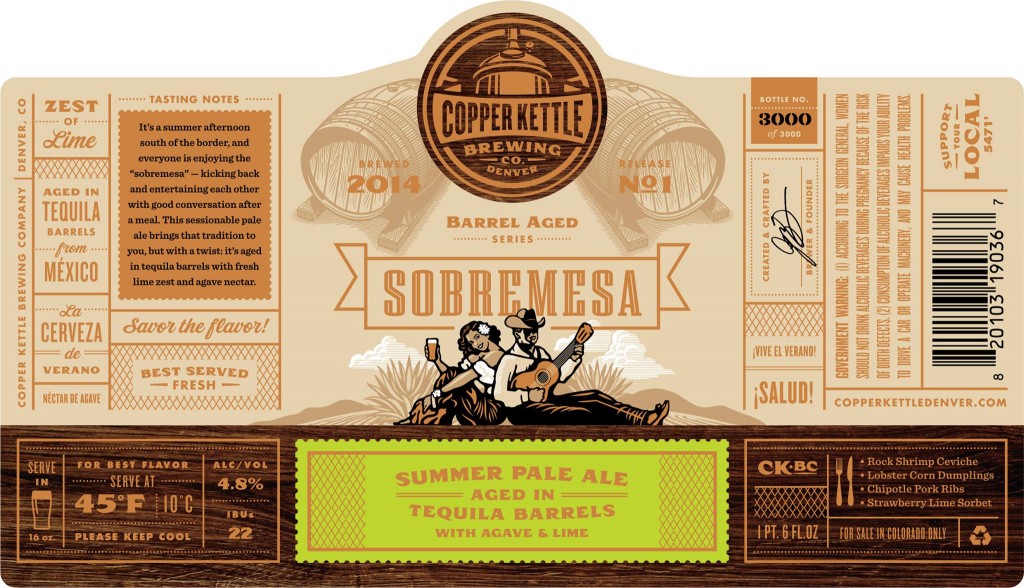 Copper Kettle Brewing Co (Southeast'est Denver) – On Friday, August 8th, there will be the bomber release and tap release of "Sobremesa", a lime agave summer pale ale aged in Tequila barrels. It's a summer afternoon south of the border, and everyone is enjoying the "sobremesa" – kicking back and entertaining each other with good conversation after a meal. This sessionable pale ale brings that tradition to you, but with a twist: it's aged in tequila barrels with fresh lime zest and agave nectar. Yeah, we think that sounds dope as shit too. This unique beer is the fourth in our barrel aged series. Bottled with care and hand wax dipped, it is a great beer to add to your collection!  Crazy Good Food will be out at 4pm serving amazing organic dinner options and maybe even something with a twist!!
Diebolt Brewing Co (Sunnyside) – Diebolt Brewing Company will release a new Experiment-Ale, Wiggy Wiggy Wheat,a 4% ABV French Grisette brewed with a Belgian yeast strain and a healthy dose of hibiscus flowers resulting in a light, slightly fruity, purple ale. Wiggy Wiggy will join the cast of nine other brews on tap at its Sunnyside tasting room. "Forget about red and black beers. You have to see this one," said brewery co-founder Dan Diebolt. "The hibiscus flowers gave it a really interesting hue. The low ABV and fruity notes from the yeast make this a great summer beer." The beer will be available when the tasting room opens at 4 pm Friday, August 8th.
Bull & Bush Brewery (Glendale) – Join Bull & Bush on August 8th for their 43rd Anniversary Party with LIVE MUSIC from The Samples!  We know that Bull & Bush love to celebrate their anniversary, and tickets to this event will certainly sell out.  Act quick if you are planning on attending!
Black Sky Brewery (Baker) – 9pm – Resident spinster Sara will be spinning 80's thrash/glam/heavy metal again…Plus it's her birthday celebration! Just'in Weapönizer will also be there to help host. Friends who'd like to play some records are more than welcome to join in–just keep it 80's!
Saturday, August 9
Hops & Pie (Berkely) – Noon-5pm – 2 slices of the day + 3 drafts = $16 per person no exceptions please. This is a steal! Don't go telling EVERYONE, okay?!
Casey Brewing & Blending (Glenwood Springs) – NEW OPENING!!!  Casey Brewing and Blending is proud to announce the opening of their barrel cellar on August 9th from 11-5 PM at 3421 Grand Ave in Glenwood Springs, Colorado. Casey Brewing and Blending is a new brewery that focuses exclusively on Belgian-style beers fermented in vintage oak barrels using all Colorado ingredients.
Freshcraft (LoDo/Union Station) – 1pm – Rare Beer Saturday at Freshcraft every Saturday. Never a disappointment! This Saturday they will tap the always delicious Lilikoi Kepolo (Belgian Wit with Passion Fruit) and Summers Day IPA (Unfiltered India Pale Ale dry-hoppyed and spiced with tangerine). See you on Saturday!
Falling Rock (LoDo/Ballpark) – Pig Roast & BeerAdvocate Social – We're finalizing details, but here's all you need to know to be there: * Pig Roast and * Beer The pig will be plated from 1-3pm or when it's gone, and after that we'll be hanging and drinking more beer. Price and more info to follow. Updates here.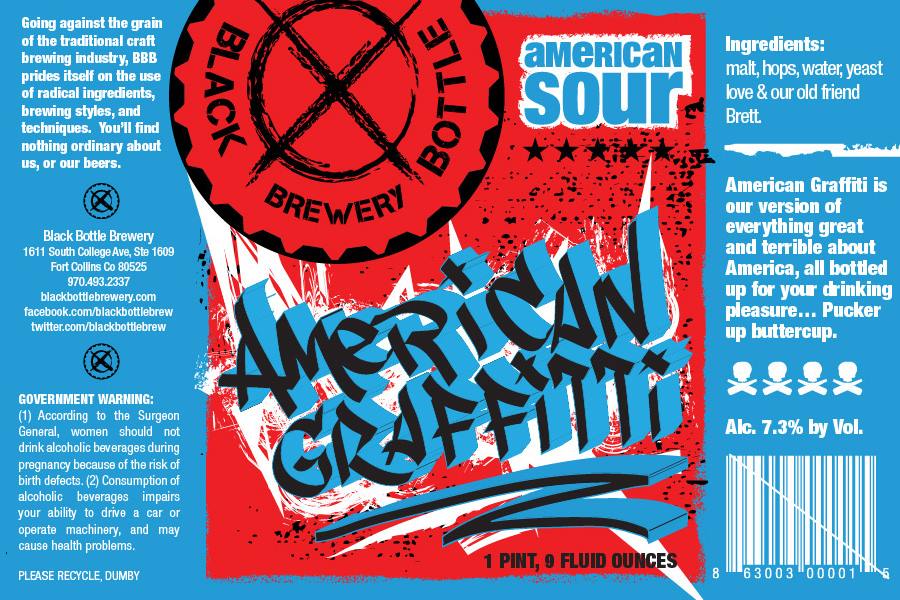 Black Bottle Brewery (Ft. Collins) – BOTTLE RELEASE: mark your calendars now for Saturday, August 9th. That's the day when the BBB will release their American sour ale, "American Graffiti." This puckerfest weighs in at 7.3% ABV, and is bitter'd with Equinox hops and is loaded with all that funky Brett goodness.
For every American Made Hot-rod that shows up we will be giving a free bottle of this Gem away for free. We want a bunch of sick rides in our parking lot for the release of this beer. Come one come all.  Please – American Made 73 or younger, motorcycles ok as well. 73 was the year the movie was released. 50s music all-day and American Graffiti will be looped on the TVs all-day as well. Starts at 11 am.
Golden Craft Beer Train (Golden) – Railroads have been transporting beer out of Golden for decades. Some of Colorado's best brews have been placed in refrigerator cars, known as "reefers," and delivered throughout the United States. Celebrate the history and heritage of beer in Golden and Colorado at the Golden Craft Beer Train on Saturday, August 9 from 12:00 to 4:00PM at the Colorado Railroad Museum. Sample beer from 4 local-based craft breweries, grab a bite to eat from local food trucks and enjoy live music as you explore the Museum's 15-acre rail yard. And, don't miss the opportunity to catch a ride behind their historic steam locomotive in vintage passenger cars. Breweries include: Barrels & Bottles Brewery, Cannonball Creek Brewing Company, Brewery Rickoli, and AC Golden Brewing Company. Tickets and more info on the official website.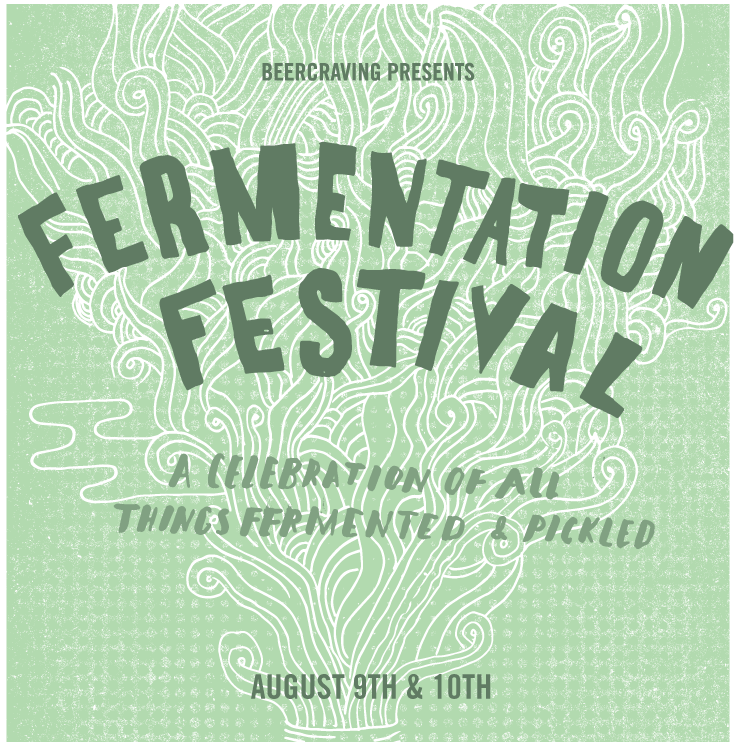 Denver's Highlands Masonic Center (Highlands) – On Aug 9th & 10th, Fermentation Experts from across Colorado will gather to share their knowledge with the eager ears of attendees at the 2nd Annual Fermentation Festival & Market.  The event will feature unlimited tastings from craft brewers, distillers, sauerkraut makers, Kombucha brewers and much more.  Education is the main goal of the organizers with home fermentation classes offered on every subject from lacto-fermented veggies to how to make sake.  Nowhere else will you find this many fermentation gurus gathered at one event.
Our Mutual Friend (Five Points) – Our Mutual Friend hosts New works by Brinkley Nelson Messick. Made with salvaged materials based on a year of random notes written on scraps of paper that explores the emic and etic perspective of stuff we see and do, saw and done that is worth acknowledgement and exaltation. Titles taken from Carl Sagan's Pale Blue Dot.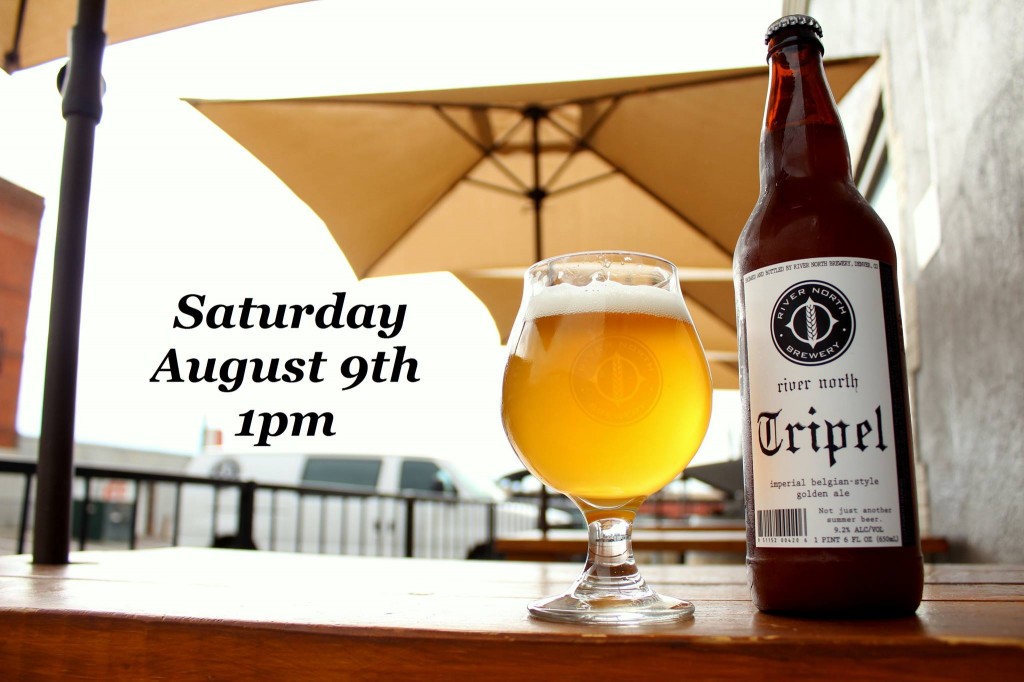 River North Brewery (Five Points/Ballpark) – While other breweries get ready to release pumpkin beers, River North still has a taste for summer. On Saturday, August 9th at 1pm, the brewery will release River North Tripel, a 9.2% ABV Belgian-style Golden Strong Ale. Rich with notes of apricot, pear and lemon, River North Tripel is perfect for late-August temperatures. Finishing dry on the tongue, this brew is light in body but still delivers the depth of flavor River North is known for. "This is my kind of summer beer," head brewer Matt Hess said. "We've been dreaming of brewing beautiful, golden strong ale for years. It's one of my favorite styles, but you have to get it right." River North will only release one batch of Tripel. Both draft pours and bottles-to-go ($9) will be available at the taproom release party August 9th. More bombers will arrive on store shelves throughout Colorado the following week, with a few select bars receiving kegs.
South Pearl Street Blues & Brews (Capitol Hill) – 1pm to 10pm – $5 admission (beer is extra)
What happens when you mix a warm summer afternoon, ice-cold draft beer, and some fun, funky music? You get the South Pearl Street Music Festival's Blues & Brews event. Inaugurated in 2007, the brainchild of a South Pearl Street merchant, the first Blues & Brews debuted on the 1200 block of South Pearl Street. Entering its seventh year, the music festivals have become a neighborhood tradition and a real shindig. Come enjoy a day outdoors listening to some great Bluegrass music. The question remains – is it a music festival with really good beer or a beer festival with really good music?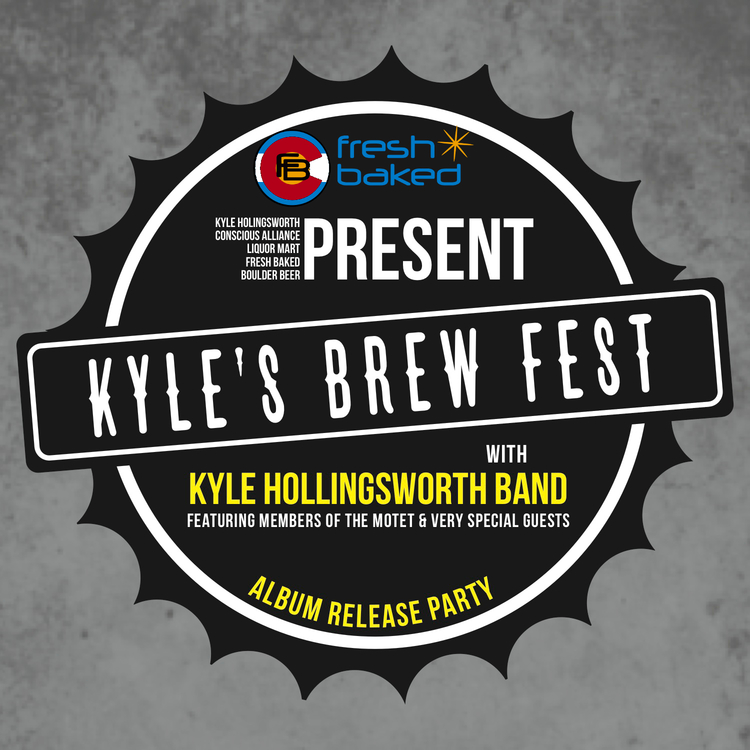 Kyle's Brew Fest + Album Release Party (Boulder) – At the Liquor Mart (1750 15th St.), from 3:00pm to 7:00pm,
the Kyle Hollingsworth Band and other special friends will treat fans to a beer festival and album release party, plus a selection of more than 60 craft beers from more than 30 breweries. Get your tickets today or at Boulder Theater box office. Sponsored in part by Boulder Beer Company.
Grimm Brothers Brewhouse (Loveland) – BEER RELEASE: Grimm Bros will be releasing their newest singled hopped pale ale beer, "Odds & Ends: Columbus" on Saturday at noon.
 Sunday, August 10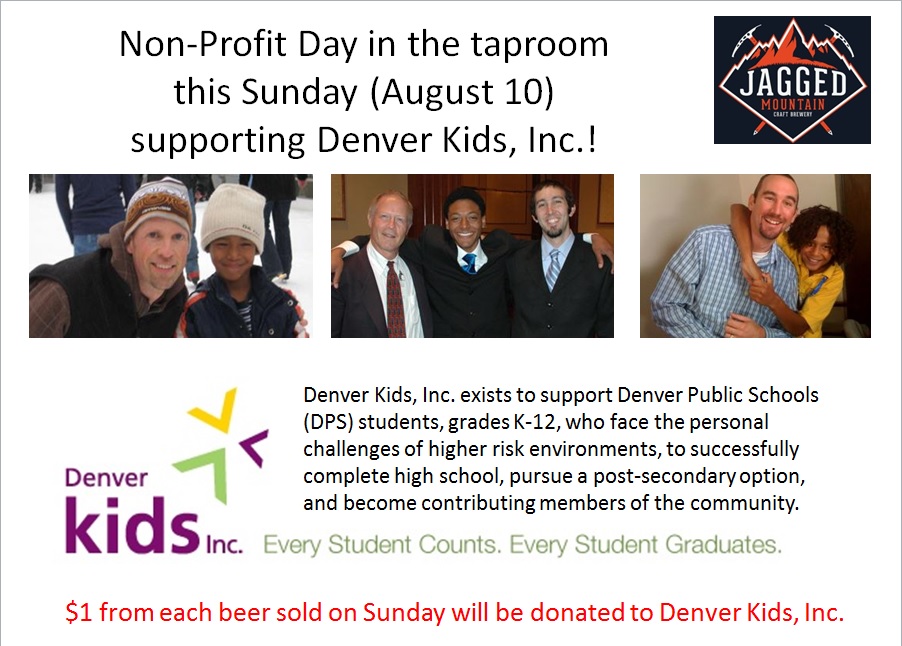 Jagged Mountain Brewing (Fivepoints) – Non-profit day at the brewery! Join Jagged Mountain in supporting Denver Kids, Inc., an organization supporting Denver Public Schools students who face the personal challenges of higher risk environments to successfully complete high school, pursue a post-secondary option, and become contributing members of the community!  Open from noon-7pm, Rocky Mountain Slices food truck. $1 from every beer sold
Westminster Brewing Co (Westminster) – Westminster Brewing is planning to host their 1st Annual Car Show at the brewery parking lot on Sunday, August 10th from 12pm to 4pm. If you have a car you'd like to show please register at the brewery or call Dianne Taylor (303) 517-6396 or email pdt[at]westminsterbrewingco.com. Registration is FREE and you'll get 2 free beers per car entry.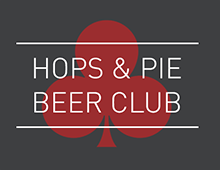 Hops & Pie (Berkeley) – For a yearly $60 bucks, you get anytime happy hour; which equates to $1 off our craft drafts, slices of the day & 10" pies, whenever you come in. Every Sunday we open an hour early just for you! And you get your 3rd draft free!!! On the 2nd Sunday of each month, we treat you to 50 cent select drafts.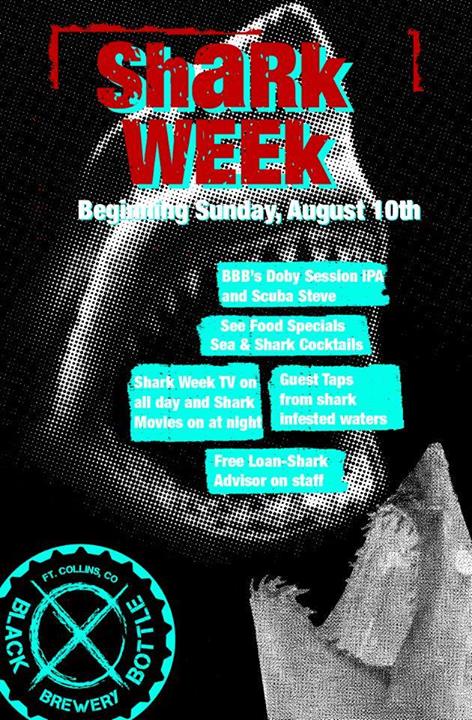 Black Bottle Brewery (Fort Collins) – Shark Week at BBB. All week long…. Beginning on Sunday, August 10th, BBB celebrates your favorite tailwhipping seabeast with their Releases of Doby Session IPA and Scuba Steve. Sea Food specials alongside sea & shark cocktails will be showcased all week. Shark Week TV on all day and Shark Movies on at night. Guest Taps from shark infested waters and a free loan-shark advisor on staff. SHARK WEEK!!!
Monday, August 11
Federal Bar & Grill (Jefferson Park) – Monday night Beer Club tonight at Fed Bar & Grill! They have select craft pints for $3 from 6pm-11pm for Beer Club members. Sign up is free.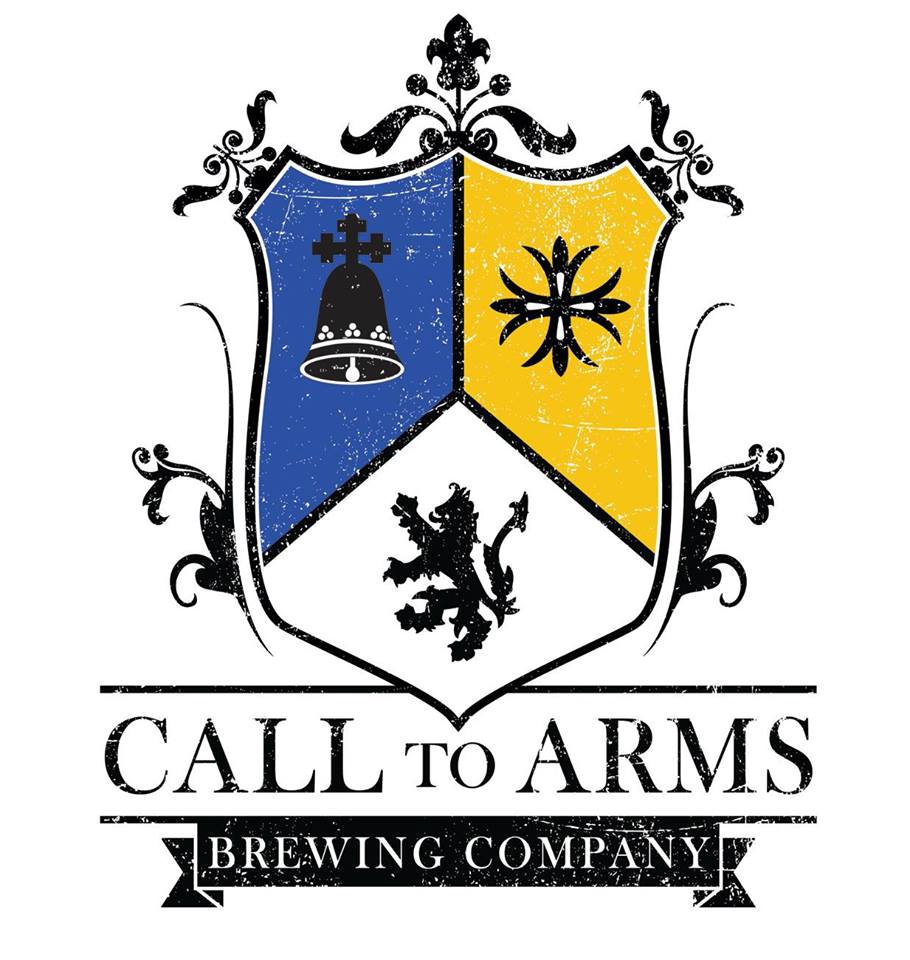 Call to Arms Brewing Company (Berkeley) – A new brewery, Call to Arms Brewing Company, confirmed earlier this week that they will inhabit the building at 4526 Tennyson Street in the Berkeley Neighborhood. They join other craft beer establishments such as Hops & Pie, West End Tap House, Berkeley Untapped, and De Steeg Brewing. (pssst, this is my hood. I am pretty stoked.)
Tuesday, August 12
Funkwerks (Ft. Collins) – At Funkwerks for the month of August, Funkwerks will be biking and touring different local farms every Wednesday! We will be visiting Native Hill Farm, Spring Kite Farm, Jodar Farms, and Essex Homestead. Come join us. It is free and beer will be included! RSVP by signing up at Funkwerks 970-482-FUNK. The first tour is tomorrow, so sign up today!!!!!
Our Mutual Friend Malt & Brew (Five Points) – Keep the Glass! Every Tuesday for $10 you get an artist series glass (10oz) and three fills (under 8% abv). Every month (or while supplies last), Our Mutual Friend will feature a new artist. Support local art and local suds!
Odyssey Beerwerks (East Arvada) – Get a FREE BEER every Tuesday from Odyssey Beerwerks when you buy a growler fill. Offer good all day on Tuesdays. Also enjoy Happy Hour 3pm to 5pm.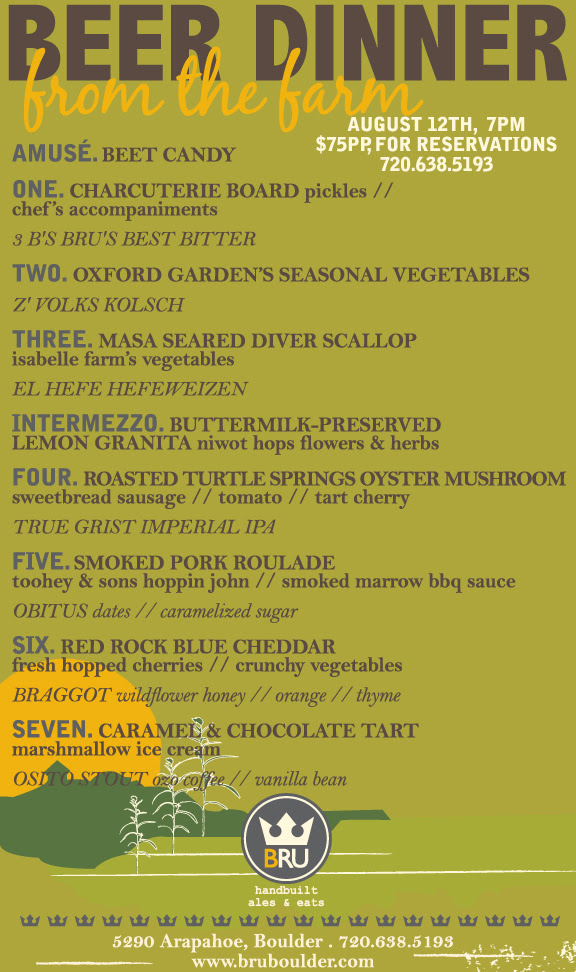 Aug 12th – Bru handbuilt ales + eats – Join us for our next Beer Dinner on August 12th at 7pm. $75 per person, for reservations call 720.638.5193.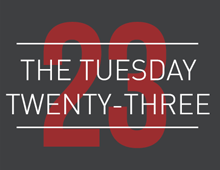 Hops & Pie (Berkeley) – Tuesday night 23! Every Tuesday, snag one 18" 2-topping pizza + 2 drafts = $23 from 5pm-close.
Future Events
Aug 16th – Hops in the Hangar (Lowry) – From pales to stouts, flights to bombers, Wings Over the Rockies will host some of Colorado's best breweries in their 1930s Air Force hangar during "Hops in the Hangar" on Saturday, August 16th from 6pm to 10pm. Tickets are available for advance purchase. Ages 21+ only, please. Save $5 when you get your tickets in advance online over the door price.
Aug 16th – Crazy Mountain Brewery will host its fourth annual Ed Fest today from 3 to 10 p.m. at the Freedom Park soccer fields, 0450 Miller Ranch Road, in Edwards. There will be more than forty craft breweries (find the full list at edfestbeer.com) on hand, including those from inside and outside of Colorado. There will also be gourmet bites from local restaurants and food trucks, wares from Colorado purveyors, and live music by the North Mississippi Allstars. Tickets, available at edfestbeer.com, are $39 in advance, while VIP tix are $79. Proceeds benefit the Eagle Valley Land Trust, a local nonprofit.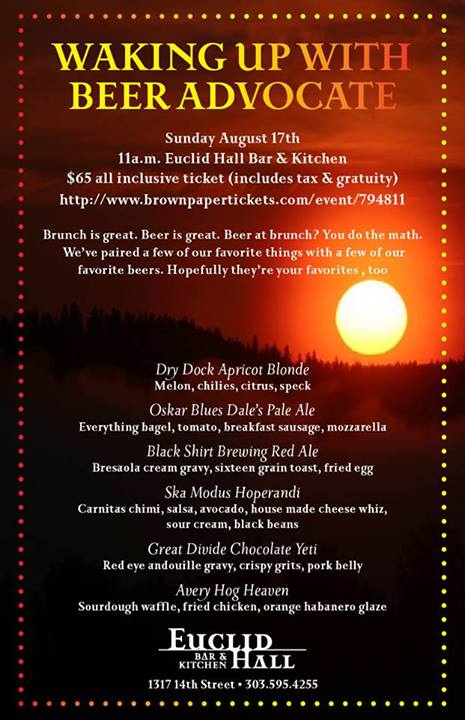 Aug 17th – Waking up with BeerAdvocate for Euclid Hall's first brunch! Don't miss this epic beer-and-food social. Tickets are on sale now …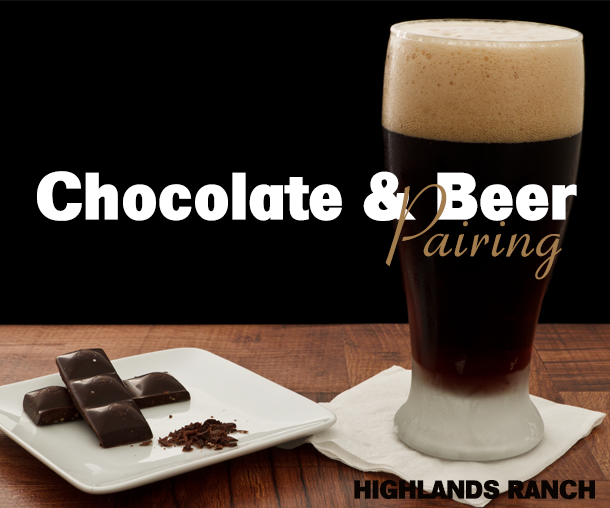 Aug 19th – Parry's Pizza (Highlands Ranch) – They'll be pairing a selection of five beers with chocolates provided by The Chocolate Therapist of Littleton. There is limited space for this event – they'll call it 35. The cost is $30 per person. This will be going down at their Highlands Ranch location, Tuesday, August 19th at 6:30pm. Please RSVP with the number of guests in your party to [email protected] to get your delectable allotment of chocolates and fine craft beer.
Aug 23rd – Boulder Craft Beer Fest (Boulder) will take place from noon – 5 p.m. on August 23 in West Central Park. Ticket prices are $30 in advance and can be purchased online at BoulderCraftBeerFest.com
That's a wrap for this week's Denver Beer Beat.  Cheers to ye and may eternity find us in as good company as this! Stay Thirsty and Keep Denver Beer'd!
Did we miss any events in this week's? Let us know.