No Comments
Georgia's Wild Heaven Brewery Adds Tequila-Aged Twist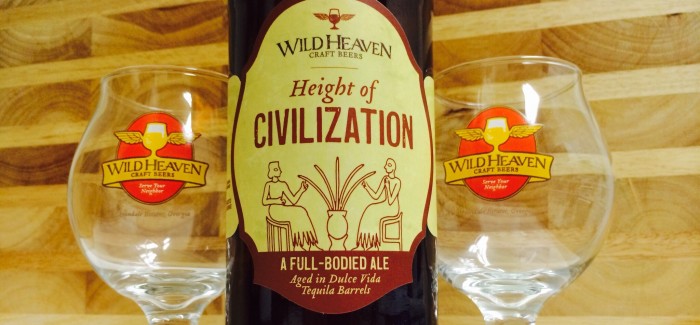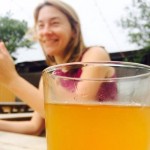 Georgia's Wild Heaven brewery busts into the barrel-aged release game with a tequila twist—and a little bit of heat—with the introduction of Height of Civilization. And true to form for this growing Atlanta-area brewery, Wild Heaven delivers.
If you've tasted a tequila-aged beer, you know they can be tough to nail. Typically, the tastings go like this: Pour beer. Take sip. Look at friends and nod, "Oh yeah. Definitely tequila." Cough. Repeat.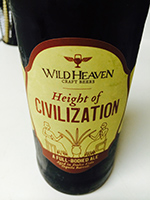 That's not the case with Wild Heaven's Height of Civilization. The base of this high-octane 12 percent ABV beer is Wild Heaven's Civilization, an English Barleywine brewed with dried Prussian lemons, cherries, hibiscus, cranberries and cocoa nibs. Then the brewers let it age in Dulce Vida Tequila barrels until it was time to celebrate the one-year anniversary of the brewery's tasting room and production space in metro Atlanta's Avondale Estates neighborhood.
Height of Civilization pours a deep reddish-brown, producing a small lace trim head that shortly disappears. The nose is full of hot caramel and dark fruit, but no discernible hit-you-in-the-face tequila scent.
The caramel and dark fruits carry through to the first sips, opening up with a silky complexity that wraps around your tongue.
The agave tequila is nearly unrecognizable during the first few sips, but as the beer warms a bit, the back end becomes more pronounced, adding a new fascinating layer without overpowering the caramel and ever-slight hint of cocoa flavor you've enjoyed since the first sip.
This is a limited release, so when you find it, grab two: one for now, and one for aging. It'll be a fascinating brew to revisit.
Wild Heaven Craft Beers
135B Maple Street
Decatur, Georgia 30030
Tasting Room Hours (as of June 2015)
Friday: 5:30-8 p.m. (21+)
Saturday: 1-6 p.m. (21+)
Sunday: 2-4 p.m. (all ages)
---