No Comments
Seedstock Brewery | Marzen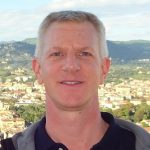 Coming off a gold medal at the Great American Beer Fest (GABF), Seedstock Brewery's Marzen epitomizes the clean yet robust character of this malty style. The win also feels particularly sweet for the McIlvenna family, which purchased the brewery just two years ago.
The medal-winning Marzen is a shining example of the Denver brewery's specialty— clean, Eastern-European-style beers. The amber/copper-colored brew pours with a robust head and a malty aroma. The surprisingly-complex taste starts with a slight sweetness that quickly gives way to a pleasant bitterness. Toasty malt flavors fill the palate, though light bready and caramel notes pop up as well. As one might expect, hops play only a supporting role, providing bittering without noticeable hop flavor.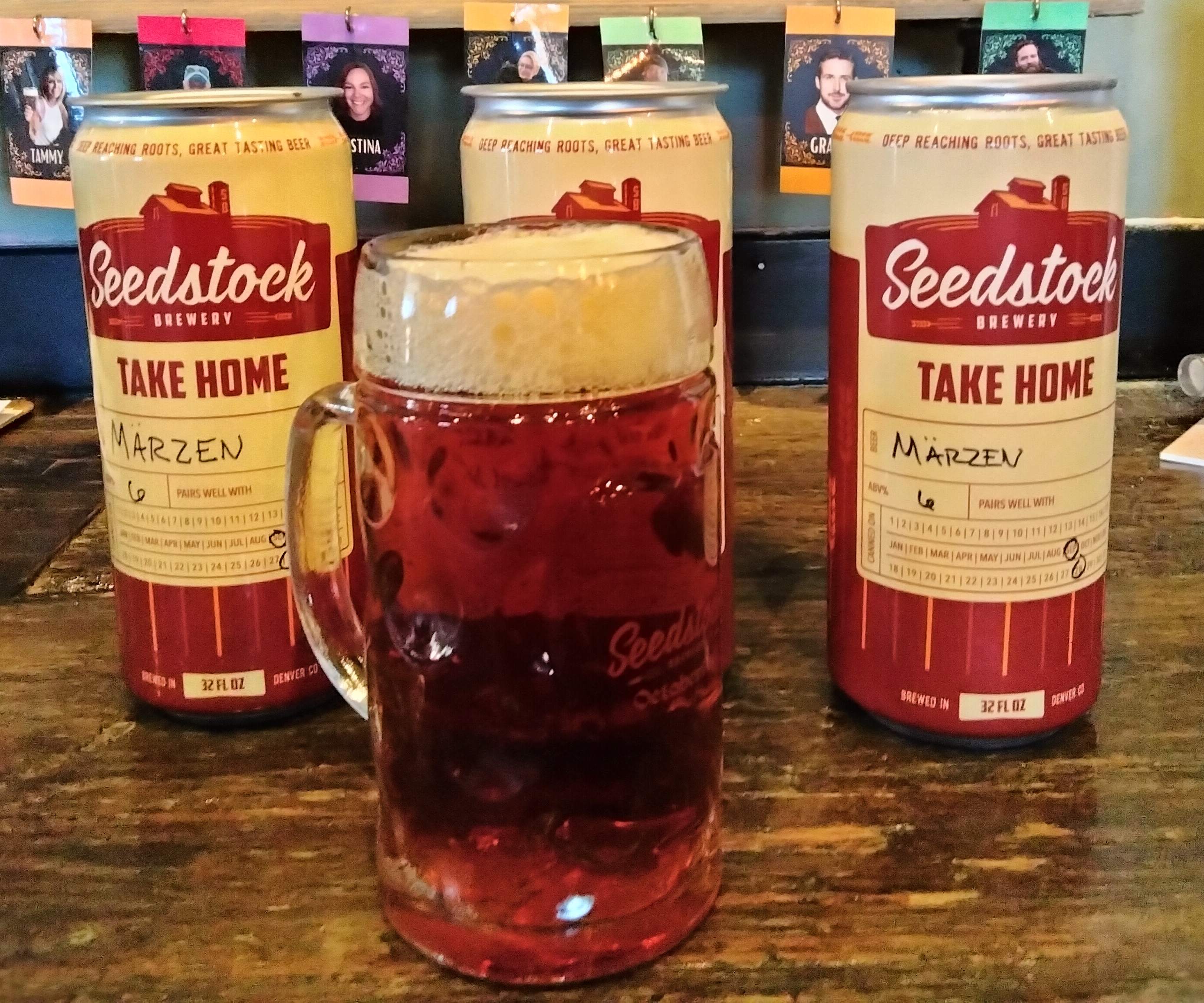 Comparing the beer with the GABF judging guidelines, it's easy to see why this brew came out on top. To create the complex, yet clean flavor, brewer Adam McIlvenna used six types of malt including Vienna, Pilsner, Caraaroma and three varieties of Caramunich while adding only Hallertau Mittelfrüh hops.
Perfecting the Recipe
For the McIlvenna family, the medal is the culmination of two years of work at Seedstock and many years of homebrewing efforts. Husband and wife Jerry and Kathy McIlvenna and their son Adam have homebrewed together for years. The trio purchased Seedstock in September 2021 and maintained Seedstock's original focus while putting their own stamp on the tap list. Many of the original beers remain alongside new ideas and recipes that the McIlvennas perfected while homebrewing.
While the medal is the second for Seedstock (Polish Gratzer in 2020 was the first), it's the first with the McIlvenna family behind the brew kettle. The award-winning brew is a result of Adam's tweaks to a longstanding homebrew recipe in search of the perfect Marzen. Jerry describes the result as a wonderfully-balanced version of "a classic German Marzen." Said Jerry, "The mouth-feel is not overly malty, not watered down. There's biscuity, breadiness that's inherent to style. The hop profile is really well balanced."
Marzen Aligns With Mission
For Adam, winning in the German-style Marzen category is especially meaningful. "Our wheelhouse is German and Czech style lagers in general, so it definitely lines up in that regard. I'm pretty stoked to get something in that field to keep to our identity and styles." Adds Jerry, "It's flattering to have people walk through the door and say, 'I want to taste the medal-winning beer.'"
Shocked but Honored
All three McIlvennas feel grateful for the recognition, though they're still processing the win. "It's pretty damn exciting," says Adam. "It's always a surprise when you win at GABF. I guess right now I'm still a little in shock that we did win. We know many people who brew very, very good beer and never win awards."
Jerry appreciates winning the top prize in of one of the most popular GABF categories, with over 160 entries. "There are so many good beers that don't get rewarded and to receive this we felt exceptionally honored and flattered. I'm still on a major high," he says. Adds Kathy, "I feel very honored that we did get it, and I'm very proud of Adam and the love of beer that he has and the knowledge that he has."
According to Adam, Seedstock Brewing's Marzen is going fast since the win but should still be on tap and in crowlers for at least a couple more weeks. Even if it kicks, lovers of German and Czech-style beers won't sit empty-handed at the bar. Seedstock pours a robust flight of traditional lagers including Kolsch, Pilsner, Dortmunder and Bohemian Dunkel among others.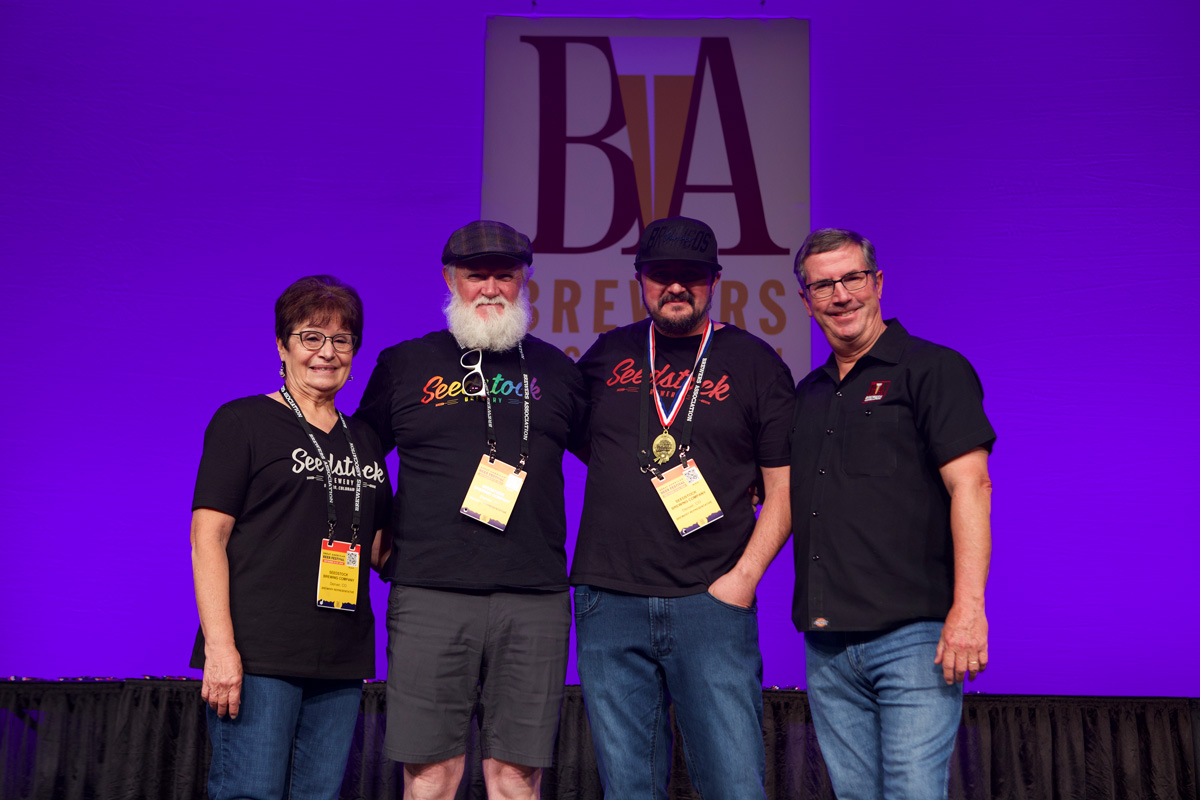 ---