No Comments
Renegade Brewery – Denver, CO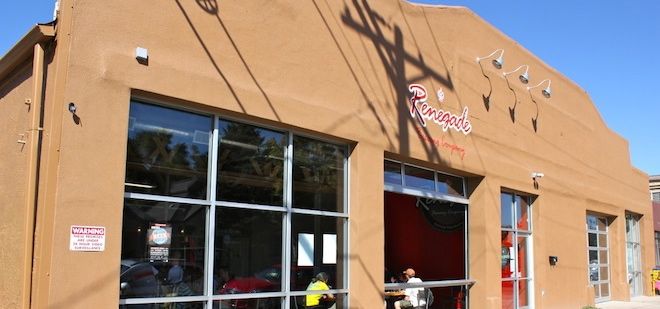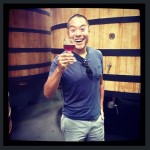 Renegade Brewery could be one of the best breweries in the city of Denver that non-residents may have never heard of. Brian O'Connell's brew laboratory specializes in taking traditional styles and adding one twist to completely differentiate their beers from the rest. Even their flagship Ryetous refuses to conform to the base line IPA category with it being a rye IPA. "There is no theme to our style other than being creative without going completely off the wall," said O'Connell.
This recipe has proven extremely successful, as they've created cult followings for the likes of their Sunday Morning, Elevation and Black Gold.  Sunday Morning uses the second run of their Bedwetter Barleywine and is steeped with locally sourced Novo Coffee beans; think dry hopping a crisp golden colored beer with coffee flavors. "I only planned on doing Sunday Morning as a one time thing but people loved it and kept asking for it," said O'Connell.  Elevation was initially O'Connell's small batch attempt to experiment in "going nuts with hops".  What resulted was a triple IPA voted the second best beer in Colorado by Denver Off the Wagon. And Black Gold, my personal favorite was born out of a trip O'Connell made to the grocery store after Halloween last year when he decided to buy up the discounted peanut butter cups left over and toss it into a milk stout. And like the Beverly Hillbillies, O'Connell stumbled upon Black Gold!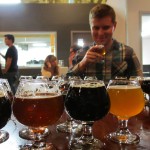 Renegade, which opened in June of 2011, is one of the earliest of the most recent boom in neighborhood craft nano-breweries. It capitalizes on that welcoming neighborhood feel with board games, comfortable cozy seating and it's modern, but also non-pretentious feel. The staff, is always extremely knowledgeable, friendly and willing to help you find the perfect taste based on your preferences. And if you're hungry there's almost always a local food truck on site to satisfy those cravings.
Brian started homebrewing in 2005 and his journey wasn't always an easy one. "Owning a brewery is doing what you love and it be about starting a business just to make money. You have to be prepared to work really hard, expect late nights, and you must love what you do." However, his creativity, his renegade approach toward brewing and his willingness to take a chance on unique recipes makes Renegade one of the best breweries to keep an eye on in the near future.
This year at the Great American Beer Festival they'll be pouring: Ryeteous, Elevation, Elevated Wood, Banana Split Stout, Una Mas, Bedwetter and Sunday Morning. The canning of their flagship Ryeteous has already been a success within local markets and for GABF week they'll have a special bomber release of their Elevated Wood, their triple IPA aged for six months in bourbon barrels. The event takes places Tuesday, October 9 at 6 pm in the Renegade Tap Room.
Tonight Renegade will also be hosting a Beer Bloggers Pre-GABF event.  We'll be sure to tweet out all the sweet details!