No Comments
Event Preview | Epic Brewing 50 Firkin Fiasco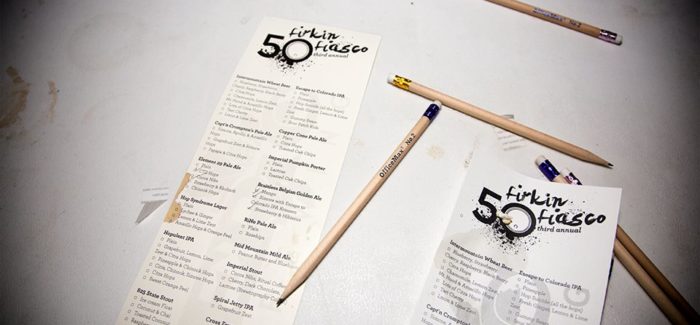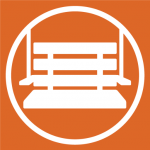 Of all the events going on during the Great American Beer Festival, there are only a handful that truly showcase something unique, distinct, and rare. Such is the case with tonight's Epic Brewing 50 Firkin Fiasco which celebrates the greatness of one-off single barrel firkins.
Technically speaking a firkin is a type of keg, one fourth of the size of a traditional barrel. Firkins are naturally carbonated, and gravity poured. What makes a firkin truly unique is that you can easily add in fruits, spices, and other ingredients to create a beer that is completely different from what you started with.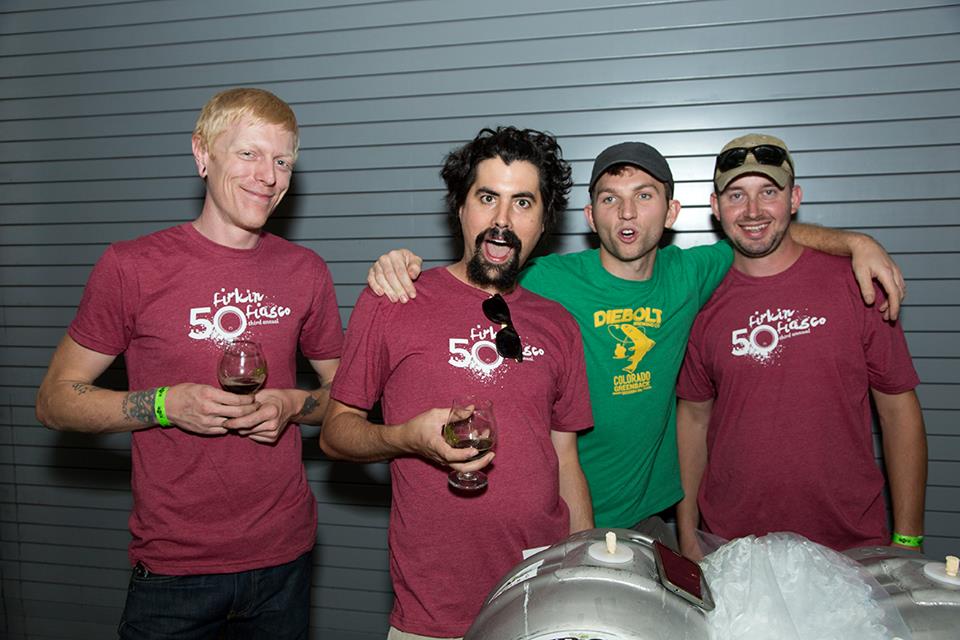 Epic started a real ale firkin program in their Salt Lake location in 2010, shortly after they opened. "Firkin's are a great way to experiment with interesting ingredients and take an exceptional amount of skill to execute. Plus they appeal to our ceaseless desire for variety," said Epic Brewing's Communications Director Matthew Allred.
So when Epic was planning an event for GABF in their newly opened Denver location in 2013, they decided to see how creative they could get with their beer and they decided to do it in a big way, by creating 50 firkins. "We knew tapping 50 firkins was a crazy idea," Allred stated,  "but we went all out and did it anyway. We invited everyone in the RiNo and whoever was in town for GABF. It was a great beer soaked introduction to the Denver brewing scene."
This year, Epic has reached out to numerous breweries, neighbors, and friends (including PorchDrinking.com) to help create the 50 firkins that will be tapped for Firkin Fiasco.
"The neighborhood and beer community has grown a lot in the past 4 years and we wanted a way to highlight all of the inspiring businesses that we work with. 50 Firkins is really a celebration of creativity so it was only natural to bring in our friends and share the process," said Allred.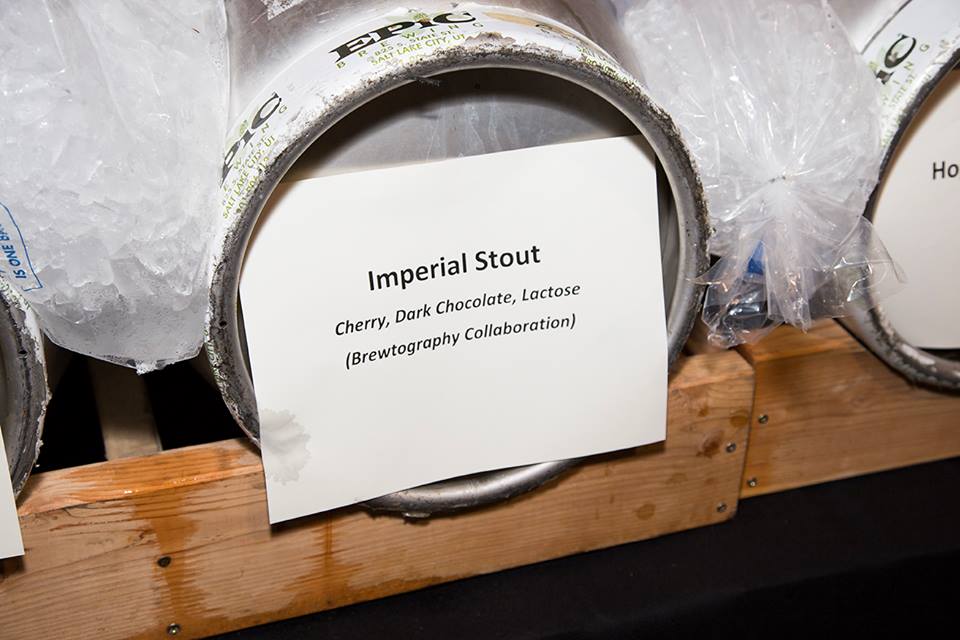 By seeking to collaborate with the 50 firkins, Epic has put together one of the craziest lineups of beer for an event I have ever seen. For example, Epic and Our Mutual Friend Brewing collaborated to create a wood chip and marshmallow version of Son of a Baptist. The Imperial Stout was also the canvas for the Epic and Strange Craft collaboration of toasted coconut, cinnamon, and lactose. "I think its interesting to try them side by side," Allred suggests. "Its really surprising how unique each of them are. After a little while you'll start to hear which ones are really popular or interesting. It becomes a buzz of 'try this' or 'have you found this one?'".
For our part, we came up with a date and maple syrup 100% Brett Pale Ale. Will it work out? I have no clue, but the whole experience was super fun and we're excited to taste the results.
The 50 Firkin Fiasco will be held Thursday, October 6 kicking off at 7pm at the Denver Taproom. Tickets are still available and can be purchased here.
Epic Brewing's 4th Annual 50 Firkin Fiasco Pour List
825 STOUT Raisins & Rosemary Inspired by Elite Brands
825 STOUT Ancho Chilies & Ginger Inspired by Stem Ciders
825 STOUT Bacon Inspired by Pint Room
Blue Ski Lager Bloody Mary Inspired by Colorado Brewers Guild
Blue Ski Lager Green Tea
Blue Ski Lager Pear
Brett Pale Ale Dates & Maple Syrup Collaboration with PorchDrinking.com
Brett Pale Ale Fuyu Persimmon & Orange Blossom Collaboration with Green Flash
Brett Pale Ale Rose Hips Cross Fever Chrysanthemum
Escape to Colorado IPA Coffee Collaboration with Novo Coffee
Escape to Colorado IPA Gummy Bears The Candy Battle
Escape to Colorado IPA Swedish Fish The Candy Battle
Escape to Colorado IPA Sour Patch Kids The Candy Battle
Escape to Colorado IPA Motueka, Centennial, & Citra dry hop Collaboration with Left Hand
Hop Syndrome Lager Mandarin Orange, Grapefruit, Basil Collaboration with Rackhouse Pub
Hop Syndrome Lager Baharat Spice Inspired by Denver Warehouse Crew
Hop Syndrome Lager Lemon & Lime
Hopulent IPA Prickly Pear
Hopulent IPA Coconut, Lime Juice, Vanilla Beans Collaboration with Cerebral
Hopulent IPA Cajun Spice Inspired by Mile High Cajun
Imperial Stout Cacao Nibs & Fresh Mint Collaboration with Backcountry Pizza
Imperial Stout Orange, Oak Chips, Clove, Cinnamon Inspired by S.O.S. Outreach
Imperial Stout Cinnamon, Nutmeg, Vanilla Inspired by Golden City Brewing
Intermountain Wheat Peaches, Vanilla Beans & Lactose Inspired by River North Brewing
Intermountain Wheat Blueberries Intermountain Wheat Beets Collaboration with Rosenbergs
Lil' Brainless Raspberries Ginger & Mint Inspired by Lowery Beer Garden
Lil' Brainless Raspberries Blueberry
Lil' Brainless Raspberries Pluot
Los Locos Lager Watermelon & Chile Powder Inspired by Choice City
Los Locos Lager Blackberry & Fresno Peppers Inspired by Euclid Hall
Los Locos Lager Agave, Oak Chips, Key Lime, Maknut Lime Sea Salt Collaboration with Strange Craft
Mid Mountain Mild Cascara Collaboration with Novo Coee
Mid Mountain Mild Iced Tea & Lemon Inspired by Denver Taproom Crew
Mid Mountain Mild Mushroom Inspired by Denver Packaging Crew
Imperial Pumpkin Porter Toasted Coconut & Ancho Peppers Collaboration with Flix Brew House
Imperial Pumpkin Porter Coee & Cacao Nibs Inspired by Big Bad Baptist
Imperial Pumpkin Porter Chimayo Red Chile, Cacao Nibs, Sea Salt Collaboration with Paradox
Son of a Baptist Wood Chips & Marshmallow Collaboration with Our Mutual Friend
Son of a Baptist Pistachio Inspired by WOB Boulder
Son of a Baptist Toasted Coconut, Cinnamon, Lactose Collaboration with Strange Craft
Straight Up Saison Strawberry, Hibiscus, Mint Collaboration with Diebolt
Straight Up Saison Oak & Orange Peel Inspired by Briar Common
Straight Up Saison Dragon Fruit & Rhubarb Inspired by Denver Cellars Crew
Tart 'n Juicy Sour IPA Yuza Fruit & Serrano Chiles Collaboration with Mockery
Tart 'n Juicy Sour IPA Pineapple & Jalapeno Inspired by Old Chicago #6
Tart 'n Juicy Sour IPA CTZ Hops & Kiwi Inspired by Tay & Jay
Wit Beer Pomegranate Inspired by Denver Admin Crew
Wit Beer Lychee Inspired by Denver Brew Crew
Wit Beer Raspberry & Habanero Collaboration with Broken Compass
---