No Comments
Event Recap | BrewDog's Inaugural 'Annual General Mayhem'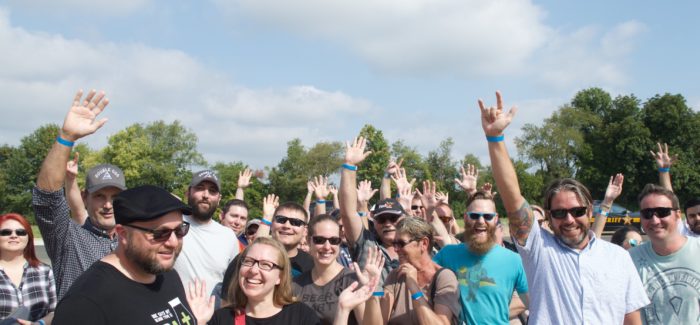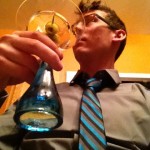 On Saturday, September 24, BrewDog Brewing Co. opened its brand new 100,000 square foot brewery doors in Columbus, OH to over 1,000 Equity Punks for the Inaugural 'Annual General Mayhem' event.  This annual 'business' meeting was far from your typical shareholder presentation. There was food, live music, great beer, and awesome people.
The Annual General Mayhem event is when BrewDog invites their Equity Punks to share the growth of the brewery and the fruits of their investment. For a quick rundown of the history of BrewDog and this event check out our Event Preview here. The 12-hour event featured seven delicious BrewDog brews of which included two of their USA headliners, Punk IPA, and Jet Black Heart – BrewDog's new Oatmeal Milk Stout. In addition to Punk IPA and Jet Black Heart, BrewDog will be brewing Dead Pony Club, Kingpin, and Jack Hammer for their year-round USA beers. AGM also featured two seasonal USA brews, Elvis Juice and the ever popular, Cocoa Psycho. Other seasonal brews to expect in the coming year are Paradox Islay and India Pale Weizen.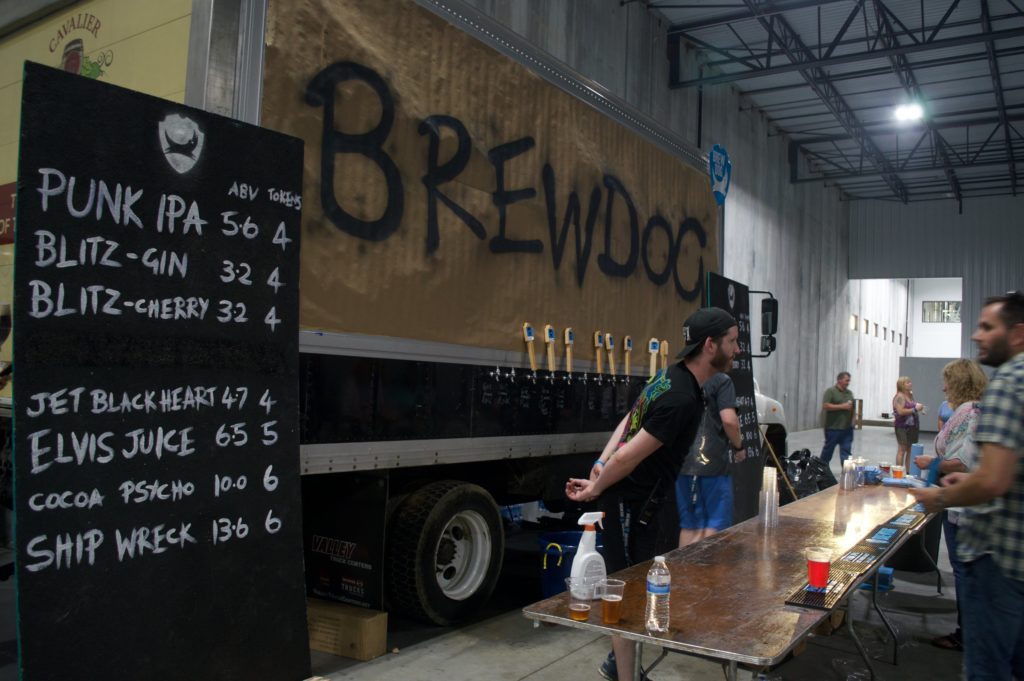 BrewDog was not alone in the beer selection and invited local favorites including Land-Grant Brewing Co., Fat Head's Brewing, Rhinegeist, Rockmill Brewery, and Seventh Son Brewing Co. The selection of local brews made it a great welcome for BrewDog into the United States. Many of the attendees were visiting the area for the first time as well. We talked to guests that traveled from many corners of Ohio and the Midwest and some as far as Scotland to be here on the big day. In addition to the love of craft beer, each guest had another thing in common with one another. They were all investors of BrewDog, each owning a piece of the company. Talk about a company meeting where you meet 1,000 other business partners for the first time.
When asked why guests invested in BrewDog, the answer was almost unanimous. They wanted to see BrewDog not only continue to make great beer, but to continue to push the boundaries of craft brewing and be able to provide their beer to everywhere that it is in demand. Equity Punks Paulo Fierro and Niqui Merret were original investors that lived in Scotland when the first campaign was run. They wanted to be able to buy BrewDog at their local store and knew investing would help further the mission and make them part of the brewery. Paulo and Niqui continued to buy shares during each campaign and traveled a long way to be at BrewDog's special opening.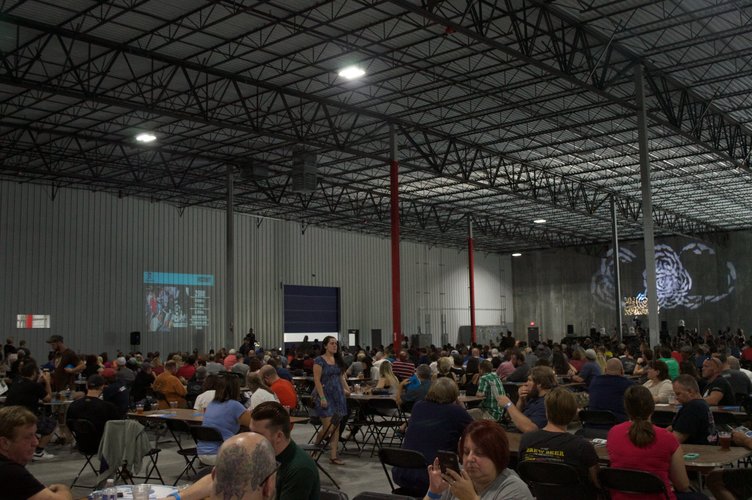 Another investor we spoke to was Larry Latta. A Columbus resident with deep Scottish roots, Larry was a fan of BrewDog's beer from first taste. An Equity Punk since only July, Larry bought 25 shares and quickly told all his friends about the opening. Larry's favorite BrewDog beer – the Punk IPA.
PorchDrinking had the opportunity to sit down with co-founder James Watt for a chance to hear BrewDog's big plans in the U.S. BrewDog anticipates brewing beer in November 2016 with a distribution plan already set in place to deliver their beer to 20 states with a 5-10 growth rate per year. A big question was why they chose Columbus, OH to be their USA headquarters. James answered, "It was the people. We felt welcomed and at home during our very first visit". In addition to the awesome people of Columbus, everything else was perfect in the details. The space, location, and most importantly, the craft beer community of OH.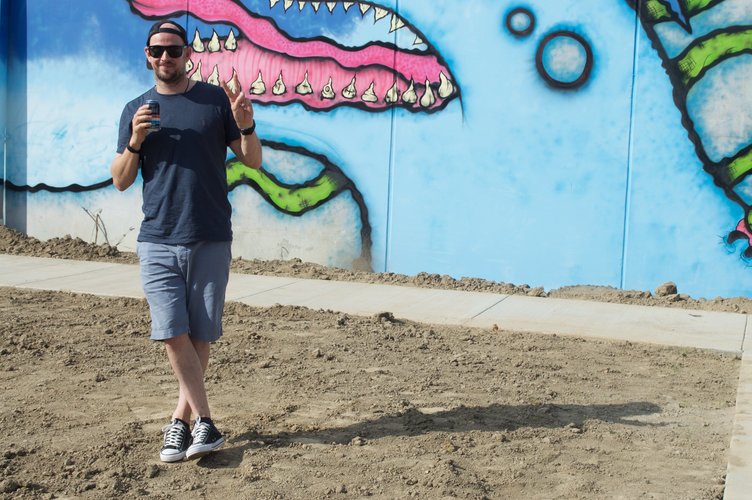 Overall, we had a great time welcoming BrewDog to the States. The beer, the music, and the people all made the Annual General Mayhem event one for the books. Now, we must wait. Wait for the brewing facility to be up and running and the first brews to come off the production lines. However, it will be well worth the wait. BrewDog will make sure that Ohio is well taken care once distribution begins. Cheers, BrewDog! Welcome to the U.S. of A.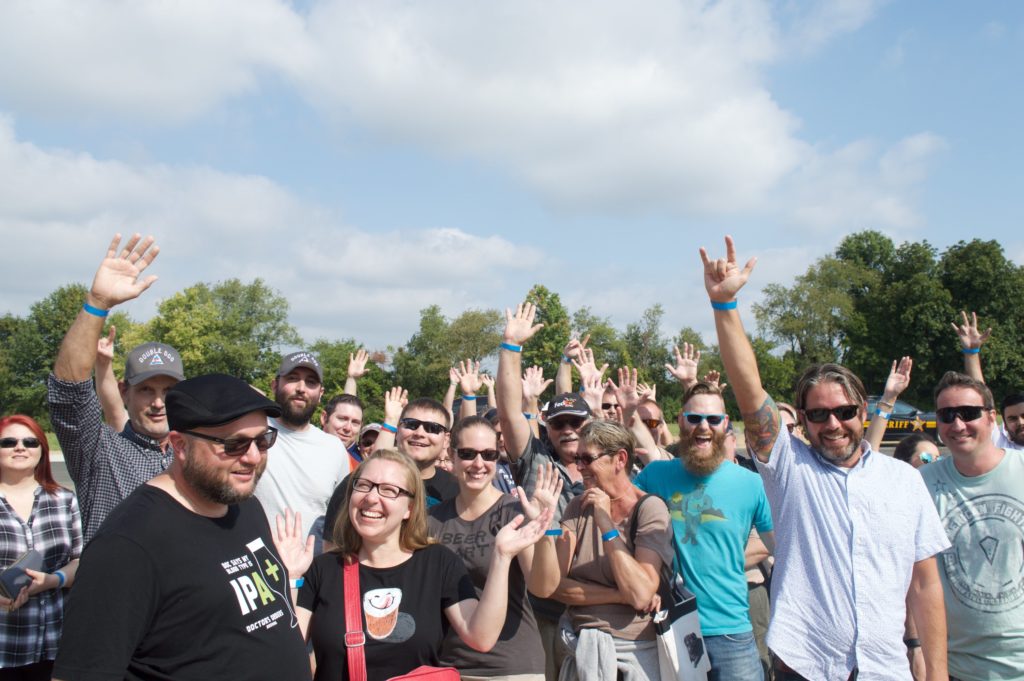 ---