No Comments
Southeast Great American Beer Festival Regional Breakdown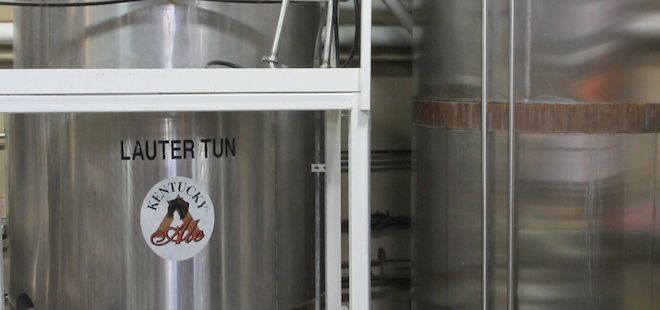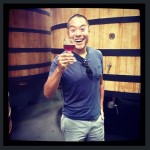 Southeast (AL, AR, FL, GA, KY, LA, MS, NC, SC, TN)
Don't count out the southeast region just because it doesn't boast a tremendous beer history.  This region is an up and comer.  With Cigar City anchoring the field and two solid showings out of Lexington, KY, the southeast has the opportunity to make major in roads in the brewing community in the near future.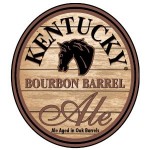 Alltech Lexington Brewing and Distilling Company- Lexington, KY
Kentucky Ale Bourbon Barrel is the best thing to come out of Kentucky since Wildcats basketball and of course Bourbon.  What makes this barrel aged beer different is the perfect harmony between a lighter base beer (Kentucky Ale) and the sweet caramel notes given off by the oaked barrels.  This is a must try!
Kentucky Ale
Kentucky Light- Kolsch Style
Kentucky Ale Bourbon Barrel
Hopfield and McCoy- Imperial IPA (Pro-Am)
Bluegrass Brewing Company- Louisville, KY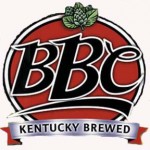 The Bluegrass Brewing Company has been a Louisville staple since opening in the early 90's.  They now have a production brewery and 3 different brewpub locations.  They most recently took gold at GABF in 2008 with their Baltic Porter.  This year they'll be pouring:
Kashmir Godzilla IPA
Homewrecker Double IPA
Sunergos Coffee and Cream Porter
Bourbon Barrel Oatmeal Stout
And
Bluegrass Traditional Alt Bier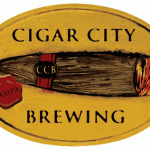 Cigar City Brewing- Tampa, FL
Cigar City out of Tampa, Florida will be one of the jai laights of this beer fest.  Being ranked as RateBeer's 5th best brewery in the world is not an easy task, Cigar City plans to show you why during GABF week. With multiple tappings around the city of Denver, including a tap takeover at Hops and Pie on Tuesday night, and one of the largest list of beers being poured at the festival, Cigar City is bringing the goods. We are most excited for the Humdior IPA and the Marshal Zhukov Imperial Stout.
Oktoberfest
Cucumber Saison
Hotter than Helles Lager
Minaret ESB
Ligero- Black Lager
Xenu- Honey Cream Lager
Good Gourd
Bottles of Jai Lai IPA
Maduro Brown Ale
Kalevipoeg Baltic Porter
At the Florida Brewer's Guild they'll be pouring
Humidor IPA
Marshal Zhukov Imperial Stout
Mother Earth Brewing- Kinston, NC
Starting in early late 2009, Mother Earth Brewing has been focused on make the best beer with the lest impact on the environment. With no Great American Beer Festival medals yet under their belt yet, look for them to bring the goods. Here are the beers that Mother Earth Brewing will be pouring.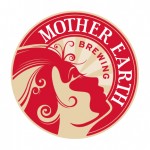 Endless River Kolsch
Weeping Willow Wit
Dark Cloud Munich Dunkel Lager
Sisters of the Moon IPA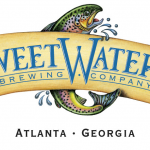 Sweet Water Brewing Company- Atlanta, GA
SweetWater Brewing has been brewing beer in Atlanta, GA since 1997.They have been known as the first brewery in the area to bring the west coast style to Atalanta. Both of the founders studied at the University of Colorado and as they head back to Colorado for Great American Beer Fest look for these beers. We are most excited for their 3 time medal winning Exodus Porter.
 420 Extra Pale Ale
Georgia Brown Brown Ale
Exodus Porter
Low Rider- Rye IPA
Motorboat- ESB
West Sixth Brewery- Lexington, KY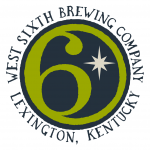 This is West Sixth's first appearance at Great American Beer Fest as they just opened in April of 2012.  They have a really solid stable of year round beers.  Half brewery / half historic reclamation project, they have been busy changing the Kentucky craft beer climate with their IPA in a can.  They offer 5 or 6 other beers at their taproom, but have kept all of the production push behind their flagship IPA.
West Sixth IPA
Dead Heat Wheat
Deliberation Amber
Sister Sue Stout
Saison Bellaire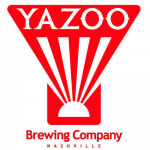 Yazoo Brewing Company- Nashville, TN
It's not often that a brewery's flagship is an Imperial Smoked Porter, but there's a reason why Sue has become the beer at Yazoo!  Add the barrel-aged sour Fortuitous and that leads to something really worth trying out.  Yazoo is one of the more impressive Tennessee breweries and is definitely worth a stop at GABF.
Sue- Imperial Smoked Porter
Fortuitous- Barrel-aged sour version of Sue
Hefeweizen
Rye Saison
Others to check out:
Terrapin Beer Company- Athens, GA
Natty Greene's Brewing Company- Greensboro, NC