No Comments
MadTree Brewing to Open Restaurant & Bar in Cincinnati's Historic Over-the-Rhine District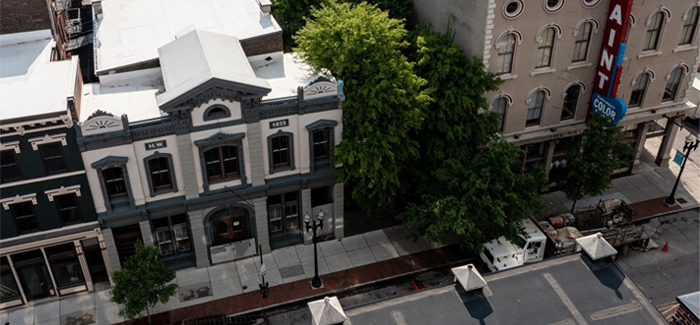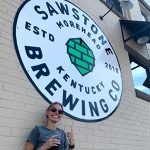 Merriam-Webster's dictionary defines the world "alcove" as a small recessed section of a room. That's exactly what MadTree Brewing's newest location is going to be—an alcove. The Cincinnati brewery announced its second location, a bar and restaurant located in Cincinnati's historic Over-the-Rhine (OTR) district.
Properly named MadTree Alcove, the new location will feature a full tap list of MadTree beers, cocktails and upscale farm-to-table offerings with two private event spaces. The two-story space will feature a large bar, light-filled lounges, dining areas and an intimate private dining room for small groups.
Different Start to Finish
While most breweries expand by opening a second taproom or production facility, MadTree wanted to go a different route. The Cincinnati brewery looked at other breweries that have unique second or third locations for insight. MadTree mentioned DogFish Head Inn, West Sixth Farm and Devils Backbones Camp as unique concepts they took inspiration from.
"We've got the capability to do all the brewing and stuff here [Oakley], so let's make a space where people can really have an experience and have an experience that is unique," Trevor Self, MadTree's Associate Brand Manager, said. "One that brings the lights and greenery and nature in a part of the state of Ohio, that is probably not known for having that. So that's kind of why we took that approach."
Connection to Nature
To maintain the MadTree's motto of connecting people to nature and each other, Alcove will feature extensive greenery including a living wall and living chandeliers. MadTree will work with Urban Blooms who designed the living wall at the Oakley taproom to create its greenspaces. The brewery is also building a greenhouse behind the building to grow herbs that will garnish their house-made cocktails. MadTree will work to qualify the building for LEED Certification.
"We describe it as a breath of fresh air when someone walks into the building just surrounded by greenery," Self said. "We want to utilize anything that we can to preserve the building and its history but also create that super green casual vibe with the decor and all the plants that we'll have there."
Over-the-Rhine History
MadTree couldn't pass up the opportunity to open in the OTR district of Cincinnati, especially in such a historic building. The building has been vacant since 2008, while 3CDC, a non-profit real estate development company, waited for the right partner to come along. MadTree was just the company they were waiting for. The building was built in 1873. It has been home to everything from a church to a funeral home to a café. In its beginning, it was a German beer hall run by Henry Weilert. The upstairs was later was converted to the Yokum Athletic Club where famous Cincinnati boxer, Ezzard Charles trained.
"3CDC has waited more than a decade to find the right partner to bring the old Weilert's Beer Garden back to life, and we feel we've finally found the perfect fit with MadTree's Alcove," Lindzie Gunnels, 3CDC's Senior Commercial Leasing Officer, said.
Honoring Local Legends
MadTree recently launched its Legendary Lager series to celebrate Cincinnati icons. The first one features Ezzard "Cincinnati Cobra" Charles, one of the greatest heavyweight fighters. This connection once again made the decision a no-brainer for the Cincinnati brewery.
"There are just so many really cool things that are part of Cincinnati's story, but also a MadTree's. story [in the building]," Self said. "So it's like we've got to do this and pay homage to it but bring MadTree's life into it."
MadTree Alcove will be open for lunch and dinner daily. Menu items from Chef Stephen Williams, the owner of Covington's Bouquet Restaurant and Spoon: Kitchen & Market, will include bar snacks, shareable small bites, and entrees that will be locally and sustainably sourced.
MadTree Alcove is set to open fall of this year. To learn more about MadTree's newest location, visit madtreebrewing.com.
Feature Image Courtesy of MadTree Brewing
---