kentucky basketball Archives – PorchDrinking.com
November 7, 2014 | Josh Buchanan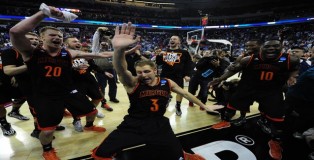 And so begins another exciting season of college hoops in a short span of days. While the pain and joy of last March Madness may still be fresh, it is time to begin waltzing down the familiar path of preparing— and thinking you know college hoops— for your next pool to recoup your pride and treasure.
Preseason ranking have been posted and many sports analysts have already made their predictions….usually about how good Kentucky will be this season. But believing that we can all agree that BBN doesn't deserve all the news and hype until regular season tip off on November 14, let us move onto some other interesting topics that are developing for the 2014-15 NCAA Basketball season.
And no, Rashad McCants and Roy Williams tiff doesn't count as basketball news anymore.
November 13, 2012 | Tristan Chan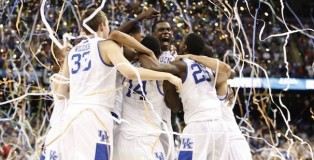 Admittedly we joined the party a bit late this time around.  What seems to be the latest craze in Facebook trends, is posting what you're thankful for each day during the month of November, because nothing says thanks quite like a shout out on FB!  So we thought we'd have a little fun with it by doling out some internet appreciation, as well as some levity. Read More