No Comments
NCAA Basketball Preview | 5 stories to watch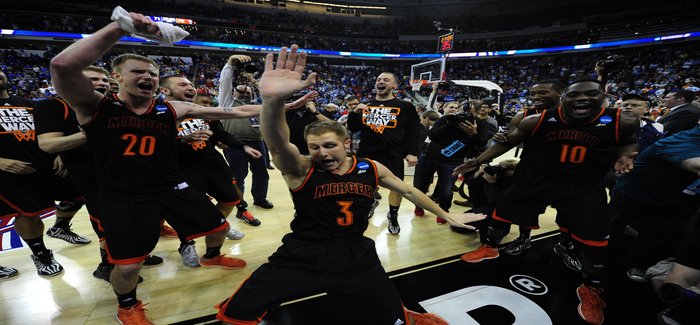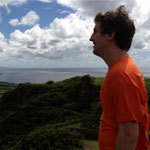 And so begins another exciting season of college hoops in a short span of days. While the pain and joy of last March Madness may still be fresh, it is time to begin waltzing down the familiar path of preparing— and thinking you know college hoops— for your next pool to recoup your pride and treasure.
Preseason ranking have been posted and many sports analysts have already made their predictions….usually about how good Kentucky will be this season. But believing that we can all agree that BBN doesn't deserve all the news and hype until regular season tip off on November 14, let us move onto some other interesting topics that are developing for the 2014-15 NCAA Basketball season.
And no, Rashad McCants and Roy Williams tiff doesn't count as basketball news anymore.
Louisville "officially" joins the ACC
While Rick Pitino and crew effectively spent a year abroad in the American Conference last year, they will be making quite the entrance this year as they compete with the Tobacco Road powerhouses. With the graduation of stud Russ Smith, the Cardinals will look to Montrezl Harrell to take the team to the top of ACC standings and another deep March run. Harell will be considered a lottery pick at the end of the season and tested in marque match ups against UK, UNC, Duke, UVA and SU, which sadly will be the probably be the most competitive schedule they will ever see after leaving the Big East for ACC football. Duke and UNC, both flush with star recruits and talented underclassman like Jahlil Okafor and Marcus Paige will have to mature quickly if they want to take back their conference from UVA and the Big East transplants.
Bruce Pearl at Auburn
Hoping to become known more than for their superstar football program, Auburn made the biggest news in the SEC during the off-season. Hiring Bruce Pearl, who revitalized the Tennessee Vols basketball program in 2005 with an NCAA Tournament appearance as a 2-seed after going 14-17 a year prior, was exactly what War Eagle needed to do. As head coach, Pearl's team reached four Sweet Sixteens in 6 years. For Auburn, which has never truly lacked for talent on the court, a change in coaching would be the only way they could hope to end an NCAA tournament drought more than 10 seasons long. The talent he has brought in since being hired in April is setting Auburn up to be competitive this year and contenders next year; Auburn's 2015 recruiting class ranks third in the country. Think about that. After January, Auburn will still have plenty to cheer for.
Wichita State
After their undefeated season came down to the final seconds against Kentucky last year, the Cinderella story ended in everyone's mind. Or did it? The Shockers return to the top 25 this preseason and will have plenty of chances to repeat their undefeated campaign. With toughest opponents coming early in the season (Memphis and Utah), Wichita State may only have to worry about losing credibility because of such a soft SOS, which is certainly preferable to losing on the court.
State of the Big East
Entering the second year of the new look Big East, the expectations are higher than before. With disappointing seasons from Georgetown, Saint Johns and Marquette, and Villanova and Providence's early exits from the Big Dance, something has to give. The same would also be said of newcomers Creighton, Xavier and Butler, but most college hoops fans probably don't even recall their transfer last season. Creighton will feel the pinch this season without Dougie "McBuckets" McDermott and is nowhere to be found on any Top 50 poll. All that being said, the pressure is placed on Villanova, the lone Top 25 school in polls. If that doesn't tell you anything about the recent events of the Big East, maybe the rankings will. It doesn't take much to find the names Louisville, UConn, Syracuse. The feels…
Early season tests
As strength of schedule has become more important when calculating odds of playing basketball in March, the rise of November invitationals and tournaments provides an early litmus test for the nation's contenders. Here are some that will have important implications for the regular season.
Battle 4 Atlantis
Teams to watch: Wisconsin, North Carolina, Florida
3 quality teams that have strong chances of being national champions. Wisconsin's Frank Kaminsky will have plenty of opportunities to showcase why he is one of the best in the country while likely playing Billy Donovan's Gators in the second round. UNC will square off against the Sooners or UCLA.
Legends Classic
Games to watch: Villanova vs VCU, Michigan vs Oregon
The winners of these two matches will battle for the title in Brooklyn November 25.
Champions Classic
Games to watch: Kentucky vs Kansas, Duke vs Michigan State
Same cast as last year's Champions Classic, but different since it was UK vs MSU and Duke vs KU match ups. Another thrilling night of basketball that will answer early questions about the dominance of UK's 9 McDonald All-Americans and Duke's top recruit Jahlil Okafor.