No Comments
NCAA Men's Basketball Preview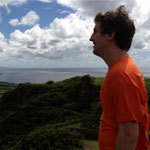 Regular Season Conference Predictions
With NCAA basketball tipping off officially this weekend, conferences have been shuffled, created and reduced. The biggest winner being the ACC, with the addition of Syracuse, Pitt and soon Louisville, look for plenty of exciting conference games. The Big East, on the other hand, has shrunk down in size and added a couple rising stars from neighboring mid-majors with the likes of Creighton and Butler. With that, lets look at the majors and my predictions.
American: Louisville
While this is league doesn't have the history of the others on this list, especially since it is more of a waiting room until these teams move again, Louisville will be at the top come March. Led by Russ Smith, there will be plenty of returning members looking to defend the title this year, but unlike many of the other teams in the top 10, won't be truly tested until they play UK near new years.
A-10: VCU
The rams are great at scoring by committee and have a very balanced front and back court. The A-10 isn't as competitive as years past, but will still probably have at least 3 teams find a playoff berth in March
ACC: Syracuse
With this pick, some may think I am still showing my (former) Big East Bias and that may be true. However, Syracuse will definitely be an obstacle for Duke and UNC especially with their zone offense which could be very difficult for these heavy perimeter shooting programs.
Big East: Marquette
The Golden Eagles surprised plenty of people last year with their deep run in March; I think less people will be surprised when they take the Big East title this year in what is certainly not the gauntlet it was in years past. While this isn't intended to dilute any of their accomplishments, once conference play starts in
Big 10: Michigan State
Tom Izzo's squad didn't lose many pieces in the offseason which makes Tuesdays showdown in Chicago at the Champions Classic against UK such an interesting matchup. Not only is it one of the marquee games of the whole 2013-14 season, but it is the opening week of the season.
Big 12: Kansas
Andrew Wiggins is the big story in the Big 12. He has to be as good as advertised if Kansas wants to replace all the talent they lost last year, especially with the improvement Oklahoma State has undergone from last season to this year. We will see how they fare against Duke on Tuesday in the late game of the Champions Classic.
SEC: Kentucky
With what is being called the best recruiting class ever, 5 out of the top 10 McDonald's All Americans, it is hard to argue with the pre-season polls. With all the hype, however, it will be championship or bust, especially since no one expects these recruits to stay for more than a year.