No Comments
Hopworks Urban Brewery – Abominable Winter Ale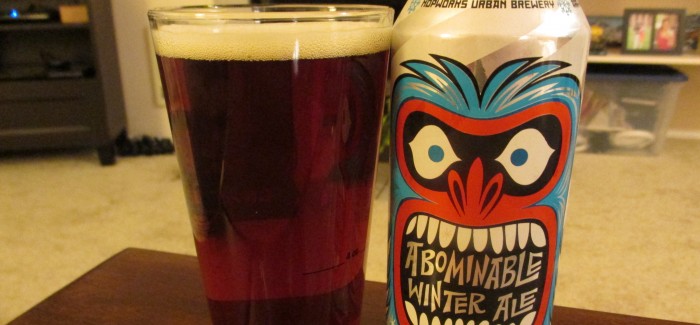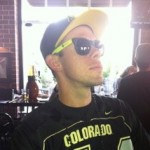 It's that time of year. The temperatures have begun to tickle the freezing mark and now that I'm in Oregon, the rains have come. Yes, the fabled northwest rains that have prompted me to eat Vitamin D tablets like candy and consider purchasing a sun lamp. The other remedy for this otherwise depressing weather? A delicious, flavorful winter beer that warms the soul; a beer that is a little more malt-forward, slightly higher in ABV, and has the right spiciness and flavor that reminds me of the holidays. That's what I have found in the Hopworks Urban Brewery Abominable Winter Ale.
The "A-Bomb," as HUB affectionately calls it, is a great Fall or Winter warmer. At 7.3% ABV, it gives you that snuggly feeling inside but also allows you to drink more than one. It pours a dark amber in color, perfectly mimicking the changing of the seasons. The malty sweetness is very evident up front, along with some spice. With all of the initial sweetness, the beer is not lacking in hop flavor. Floral and spicy hop flavors finish off the sip, adding a nice balance of bitterness.
The Abominable Winter Ale is one of my new favorite seasonals. It's not too sweet or spicy like a lot of winter beers, but still embodies a beer to be enjoyed on a colder day. Plus, the art on the cans is rad in it's own right! So whenever Old Man Winter comes your way, grab a can or two to warm your spirits. This beer will definitely keep you cozy.