No Comments
Logsdon Farmhouse Ales- Fresh Hop Seizoen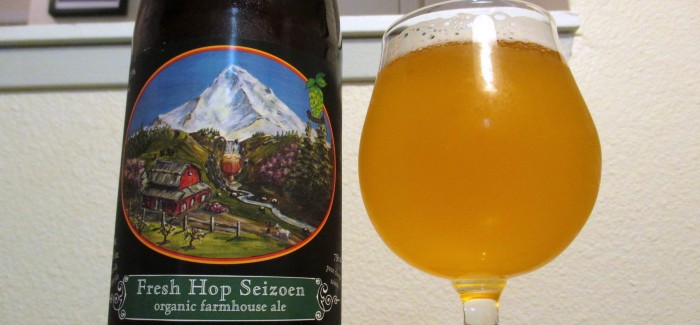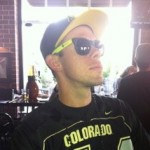 This past weekend I volunteered pouring beers at the Portland Fresh Hops Festival. The event is an annual tribute to our love of lupulin-laden libations that are crafted within hours of the hop harvest. While the vast majority of breweries showcased their share of lagers and pale ales, IPAs and CDAs, there was one beer that really stood out to me. Logsdon Farmhouse Ales' Fresh Hop Seizoen piqued the interest of my taste buds in a way that no other fresh hop beer has. After about ten 4 oz. samplers of hop-forward beers, a subtly-hopped Belgian Saison was just what the doctor ordered. The Fresh Hop Seizoen from Hood River, OR is 7.5% ABV and really opened up a new perspective on fresh-hopped beers for me.
Logsdon Farmhouse Ales' Fresh Hop Seizoen pours a hazy gold with a fluffy white head that laces well. Earthy, rustic aromas are predominant and to be expected, but citrus, floral, and grassy notes also shine through from the fresh hops reminding me of the refreshing smell of a spring rain. The beer itself is a delicious fruity Belgian with sweet pear, citrus, and peach flavors. As in the other Seizoens from Logsdon, the farmhouse flavors are very evident and the finish is dry and slightly tart. Any additional hop bitterness is minimal.
I usually don't associate "fresh-hop" and "saison" together, but Logsdon blended the two seamlessly. While the hop flavor and aroma are not overpowering like most other fresh-hop beers, the Fresh Hop Seizoen showcases fresh hops in a creative and artistic way. They add just the right, well, freshness to the beer. Put this on your short list of beers to try in the next month.