No Comments
Roundtable Discussion – Pairings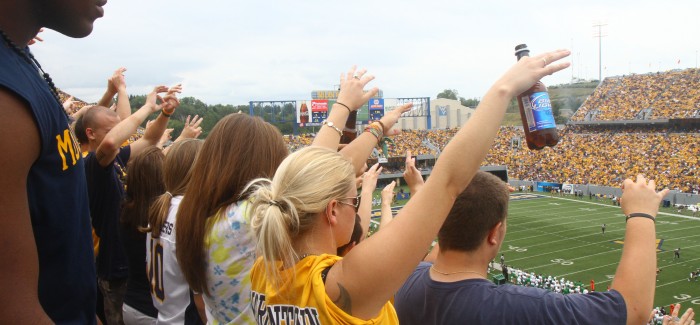 While a lot of breweries are now stating suggested food pairings for their beers on either the bottles or their website, we here at PorchDrinking have decided to make similar pairing suggestions, but this time with activities. So we polled our staff: "What are your favorite beer and activity pairings?"
Lilly: Sunday Funday beer: Red beer with PBR or Modello (I know, not craft beer!!!)
14er peak beer: I like lots! The most recent one I drank on a peak was Apricot Blonde by Dry Dock…mmm 🙂
In case you want some pics I have some of beers on peaks…
ps. Both Upslope Pale Ale and Happy Camper are a little much for on top of a peak but I love them camping 🙂
Stacey: This might be strange to others beyond this email chain, but there are very few beers with which I can have brunch — or breakfast. (That counts as an activity, not just food, right??) It's gotta be simple in flavor but still complex enough. Starr Hill Northern Lights and/or Starr Hill Love or a classic Fat Tire. If it's sunny and warm, a hefeweizen will do the trick.
Josh K: When I was studying in Berlin, I would always pass by this restaurant on my way to studio, with old guys sitting at the bar reading the paper and having a pint of beer.  This was at 7:30am.  But kinda makes sense, no?  Beer in the morning, a little more at lunch…then coffee in the afternoon to help get you through the day.
Cory: I enjoy smoking a good cigar with a good beer. My go to combination is the Bruery's Autumn Maple paired with the Illusione MJ12. Just like with a food pairing, it's important to pair strong beers with strong cigars and lighter smokes with crisper, lighter beers.
Andy H (aka Virginia Slim): I'm pretty partial to throwing a few cans of Dale's Pale Ale in my Camelbak for those long mountain bike rides that require a few extra "energy drinks." And of course I save one or two for recovery after the ride…
Phil
: For me its Avery IPA and Ska Mexican Logger in my golf bag.
Lindsay: For as long as I can remember, especially before it was ever available in Ohio, we'd pick up cases of Yuengling to take to the beach, and to this day we still do.
Erin: You can't beat the classic solid Pilsner and a brat in a beer garden.  
Nate: I'm going to have to go with the old classic: football and beer. Few things in this world are better than cracking open a Dale's and watching the Broncos put up 50 points. [aka Dales Pale Ale and a "Fifty-burger"]
Vic: I'm with Gabe silence & sour beers.
Scott: Watching the Bears on Sunday, sobbing and drinking Coors Light.
Michelle
: Scott- are you crying from the Bears or the Coors light?
I'd have say PBR and Chicago basement/ house punk rock shows…my gateway to beer. It tastes like nostalgia.
What's your favorite beer and activity pairing? Comment below!
Cheers!