No Comments
PorchDrinking Fantasy Football Recap | Week 1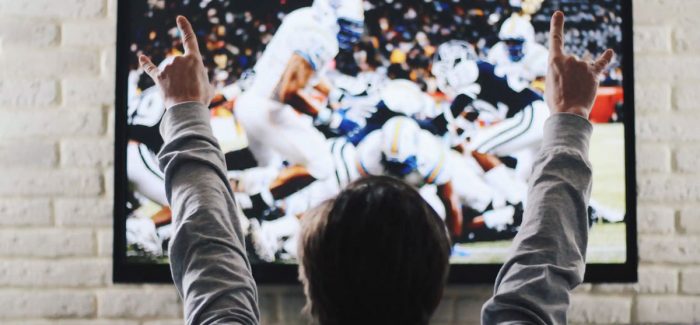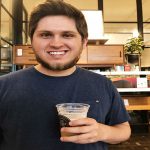 It's the best time of the year, no doubt. Fall brings in cooler temperatures, a ton of specialty beer releases and football season. In an effort to talk about both great beers and football season, twelve of us at PorchDrinking joined up to play a season for a little camaraderie and competition. Regardless of your wins or woes, you'll have friends here all season long to cheer on or watch as seasons crumble for some due to injuries or bad luck. Either way, we're gonna have a good time or at least, some good beers.
The League | PorchDrinking and CouchSitting
Just to get on the same page, here is the low-down of the league settings. 12-Team, 0.5PPR with 3 WR instead of two and head to head points scoring. The top six teams will make playoffs, with the 1 and 2 Seed having bye weeks for the first round. The draft was a standard snake and the draft order was randomized beforehand. Rather than doing a traditional league pay-out, we've all decided that one amount will be donated by each person to the winner's charity of choice, as well as an amount to second place's charity.
Week 1 Scorecard
TB Hoppy vs. DC Street | Final Score 155.46 vs 132.16
You've been there, no doubt. You're sitting there on Thursday watching your players—Tom Brady in DC Street's case—light it up to the tune of 379 yards and 4 TDs. Amari Cooper helped out with 13 catches and 139 yards with 2 TDs of his own. Crack a beer to that—easy weekend headed your way. The only problem is that TB Hoppy sat back and watched Kyler Murray go absolutely ballistic while Jared Goff found T.J. Hockenson early and often. Scoring the second highest total of the week is always nice, except when it comes with an L from the top scorer. To be fair, what can you do?
Beer Pairing: So Close, So far | Crooked Run Fermentation
View this post on Instagram

KC in KC Camlin vs Chicago BBAttack | Final Score 105.02 vs. 93.4
Look. This is by no means your one-stop shop for fantasy advice. But, I'd assume ZERO people expected the astounding 1.32 fantasy points put up by Aaron Rodgers this weekend. KC in KC relied on her (real) team wideout of Tyreek Hill to light up the fantasy sheet alongside the fireworks at Arrowhead. Most weeks, a performance that bad automatically counts you out. This week, though, the team pulled through and improved to 1-0. Every win is hard, but after winning through Rodgers' performance, that calls for a big Hell(es) Yeah in celebration!
Beer Pairing: Helles Lager | KC Bier Co.
View this post on Instagram

12th Can vs. Peoria It's not that b | Final Score 96.8 vs. 128.08
Week One had its fault with injuries popping up throughout the league. Gus Edwards was the most recent running back in Baltimore to go down. Then, an injury bug bit Raheem Mostert, and two points in the flex is never ideal. No one on Peoria's team overly exploded, but a 19 and 20.3 from two one-hundred yard receivers (Chris Godwin and Cooper Kupp) who both scored will usually get it done. It did here, too. 12th Can has plenty of time to get it together, whereas Peoria is sitting in the win column. A comfortable lead throughout the matchup calls for relaxation.
Beer Pairing: Relaxin' All Cool | Hop Butcher For The World
View this post on Instagram

Points And Pilsners vs. Dry Hops | Final Score 101.48 vs 140.98
This is the fun part where I get to write about my own L so buckle up! After being third in the NFL in team offense, and having the top rusher for the last two years in Derek Henry, I think most folks expected the Tennessee Titans to put up video game numbers again. They even added Julio Jones. The final result is that it doesn't really matter when you play against the Patrick Mahomes and Travis Kelce duo. Six catches (76 yards) and two scores from Kelce is great production, but the problem (for me) is that Mahomes threw for 337 and had four total TDs. Also, David Montgomery kept his streak of 100+ yards from scrimmage games going from the end of last season. Good for Dry Hops, all bad for Points and Pilsners.
Beer Pairing: Triple Dry-Hopped Sun is High IPA | Cherry Street Brewing
View this post on Instagram

Yeast Mode vs. Crispy Lagers | Final Score 119.46 vs. 127.26
This matchup was pretty close—five players across both teams played in the SEA-IND game—most of the way through Monday Night Football's electric finish. Russell Wilson played pretty even against Jalen Hurts, and Johnathan Taylor's six catches on seven targets kept the stat long alongside Alvin Kamara's rushing and touchdown. Even though the Saints absolutely destroyed Green Bay, Kamara stayed in check and Crispy Lagers skated by with an eight point win.
Beer Pairing: Slow Pour Pils | Bierstadt Lagerhaus 
View this post on Instagram

Hi-Wire Is The Best Brewery vs. The Lambic Leap | Final Score 131.08 vs. 138.12
Getting a win with a 0.0 in your lineup is always impressive, but The Lambic Leap pulled it off. Beginner's luck or master plan, who knows? Dak Prescott and his 403 yards lit up the scoreboard alongside Darren Waller's huge 19 targets (WHAT?!) night. On the flipside, a healthy Deebo Samuel is an absolute monster and incredibly fun to watch. This is two entries in a row, though, that I once again am asking for Green Bay to come alive as Hi-Wire took the L with 3.2 from Aaron Jones. Let's hope it's a small valley in a high season.
Beer Pairing: Gueuze | Brasserie Cantillon
View this post on Instagram
May the Fantasy Gods be in your favor and the waiver wire good to you. Come back for our Week 2 update. Drink Hard. Cheer Harder.
---