No Comments
Revolution Brewing Goes Berry Forward in Next Deep Wood Release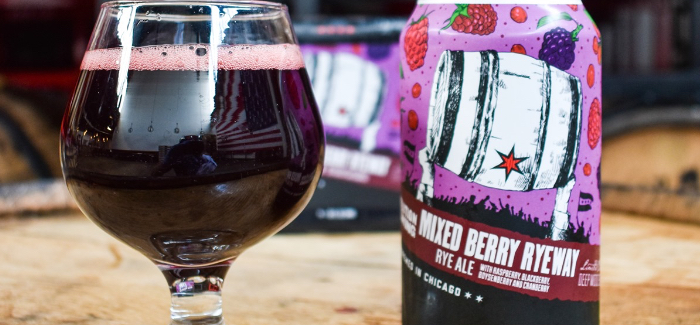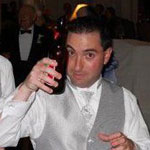 Over the past few years, Revolution Brewing's Deep Wood series has included a fruited Deth's Tar featuring cherries, currants, and then plums. The oatmeal stout with the addition of the fruit has been a big hit during each release, so the announcement of Mixed Berry Ryeway created a stir on social media.
The second Deep Wood release this summer (also done online-only for pick-up like Supermassive Café Deth), Mixed Berry Ryeway features a rye ale that spent 18 months in rye whiskey barrels before having unfermented berries added to the beer.
Staying true to the name, Mixed Berry Ryeway blends together blackberries, raspberries, cranberries, and boysenberries. At 12.4% ABV, it's actually one of the lower ABV beers in the Deep Wood series which is to be expected when dealing with a beer with that much unfermented fruit.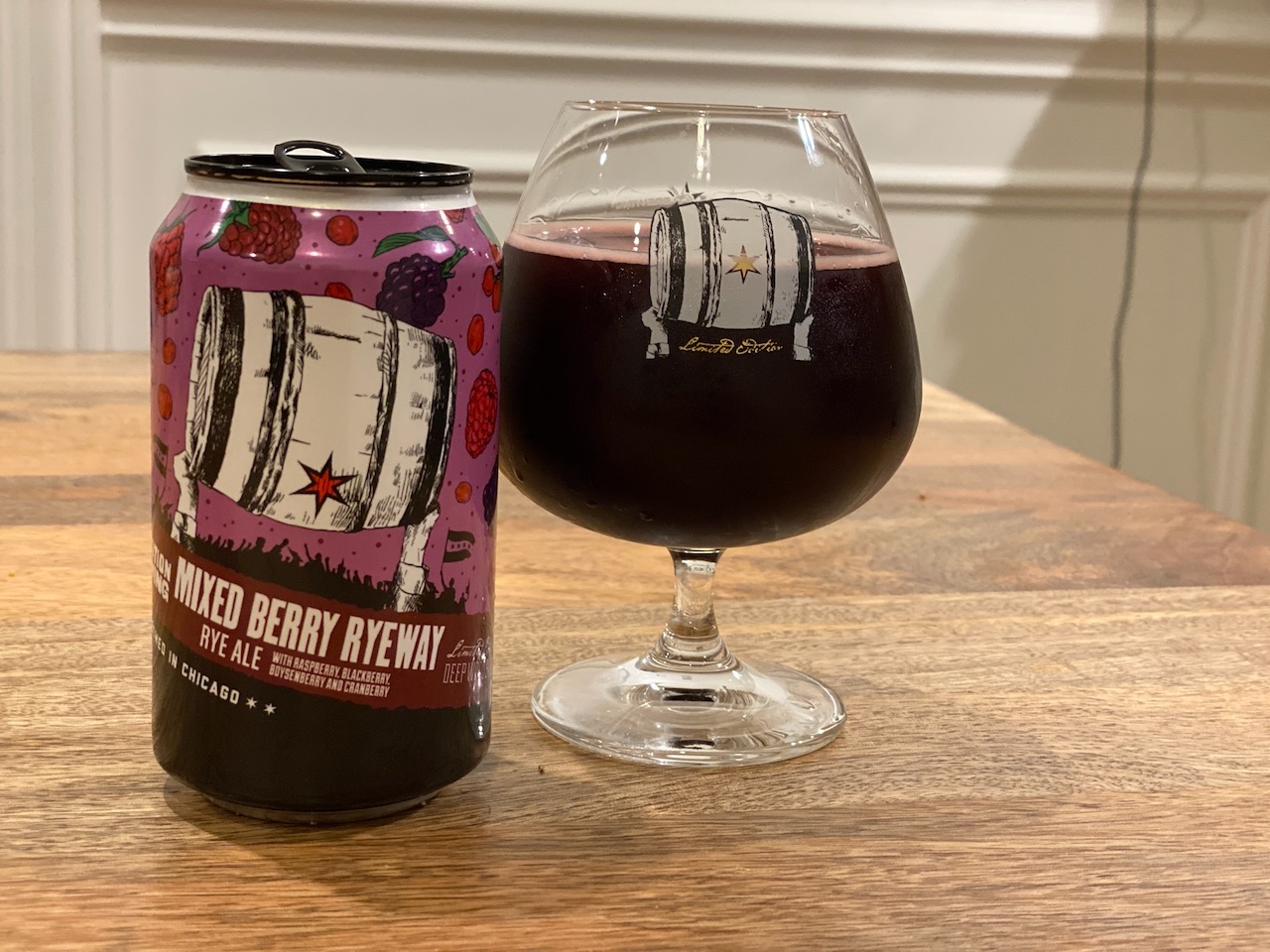 Pouring the beer produces a beautiful dark red color that settles nicely with a thin head. The aroma to no surprise is berry-forward but not overly sweet. A big concern when using this much fruit is for there to be an overpowering blast of fruit that translates into a sweet cup of fruit juice. That's not the case here with Mixed Berry Ryeway, as the brewery that's been nailing fruited barrel-aged beers, continues to set the bar.
On the first sip, the beer explodes with fruit flavor but like the aroma, it's not over the top, it's not fake, and it tastes great. You get a slight tartness from the berries with just a little spice from the barrel at the end. Unlike some of the other beers in the Deep Wood series, Mixed Berry isn't barrel-forward. The spice component reminds you it's barrel-aged but if you're going for barrel character that's not the dominating flavor here.
https://www.instagram.com/p/CCpQXyPJEzF/
The biggest noticeable difference between Mixed Berry Ryeway and the fruited Deth's Tar beers is that the rye beer is much thinner than the stouts. Of course, being a rye ale there are other differences in the taste with different notes in Mixed Berry Ryeway including stone fruit and a little vanilla instead of the chocolate and roasted notes you might get in the oatmeal stout.
As of when this story was published, four-packs of Mixed Berry Ryeway were still available for curbside pick-up starting tomorrow. At $40 a four-pack it's in-line with other Deth Tar beers and considering the addition of all the fruit, is on par for what you'd find in the industry today.
Feature image photo credit: Revolution Brewing's Facebook page.
---