No Comments
2013 Denver Bacon and Beer Festival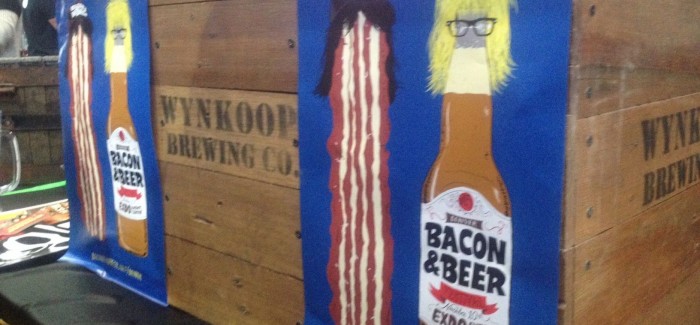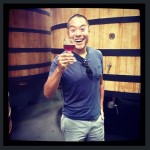 Bacon, it's rare situation where the word alone has the power of conjuring deeply seeded carnal desires. Add craft beer to the equation and it's a combination fit for the gods.
Yesterday, Eat Boston and Denver Off the Wagon presented the 2013 Denver Bacon and Beer Festival at the EXDO Denver Event Center. The event paired local eateries along with fantastic craft brews and had Whole Foods Market and American Homestead Bacon as the official bacon sponsors for an event benefiting Metro CareRing and Project Angel Heart.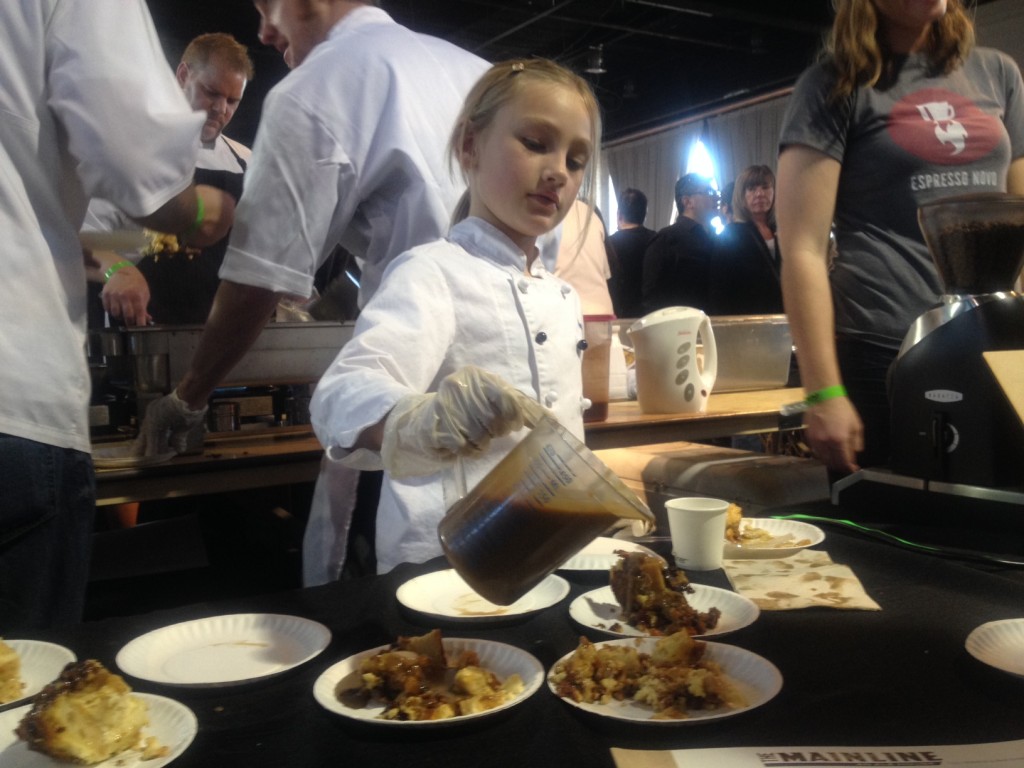 With the heavenly smell of a variety of sizzling bacon wafting through the unseasonably warm November air, crowds lined around the building waiting to grab a taste of this divine combo. They weren't disappointed. With bacon samples ranged from bacon sausage corn dogs, bacon cous cous, bacon oysters, bacon tater tots, bacon bread pudding and oh yeah… Little Man salted maple bacon ice cream.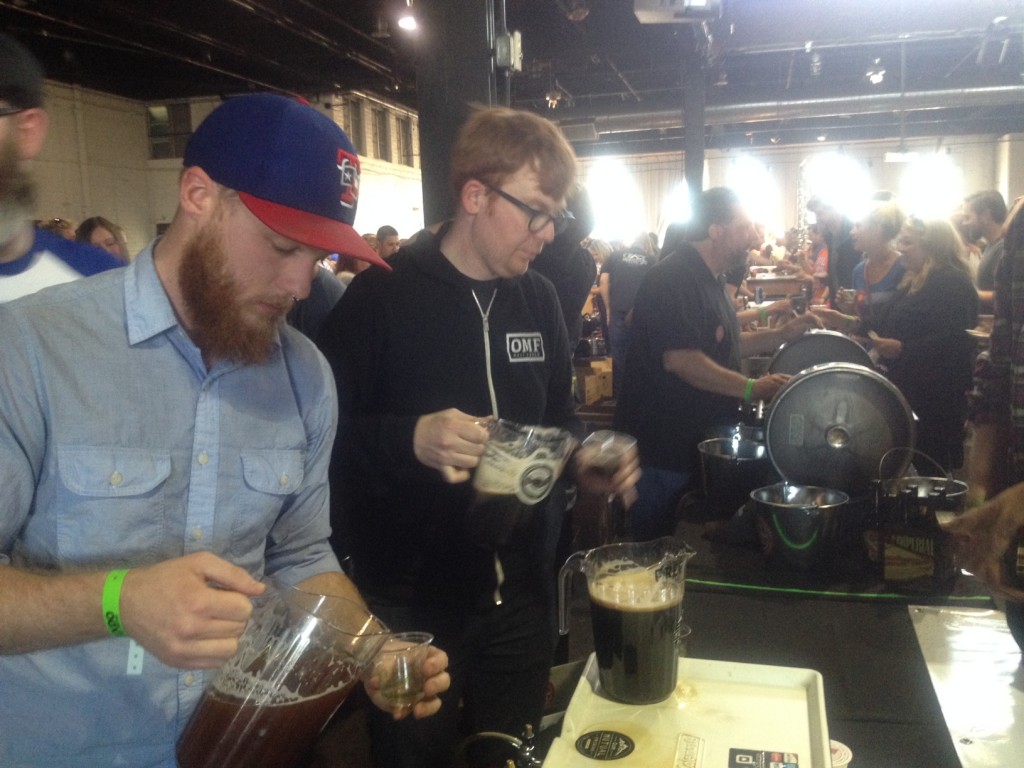 While bacon took center stage, the beer wasn't vastly overshadowed either. A few notable tastings included:  Our Mutual Friend Malt and brew brought their seasonally popular pumpkin ale, Odyssey Beerwerks, a newer brewery out of Arvada showcased their solid Psycho Penguin Vanilla Porter, and AC Golden showcased their resurrected India Pale Ale, a perfect beer for a warm day of outdoor activity.  Word on the street is that we might be seeing a return of AC Golden's IPL next summer.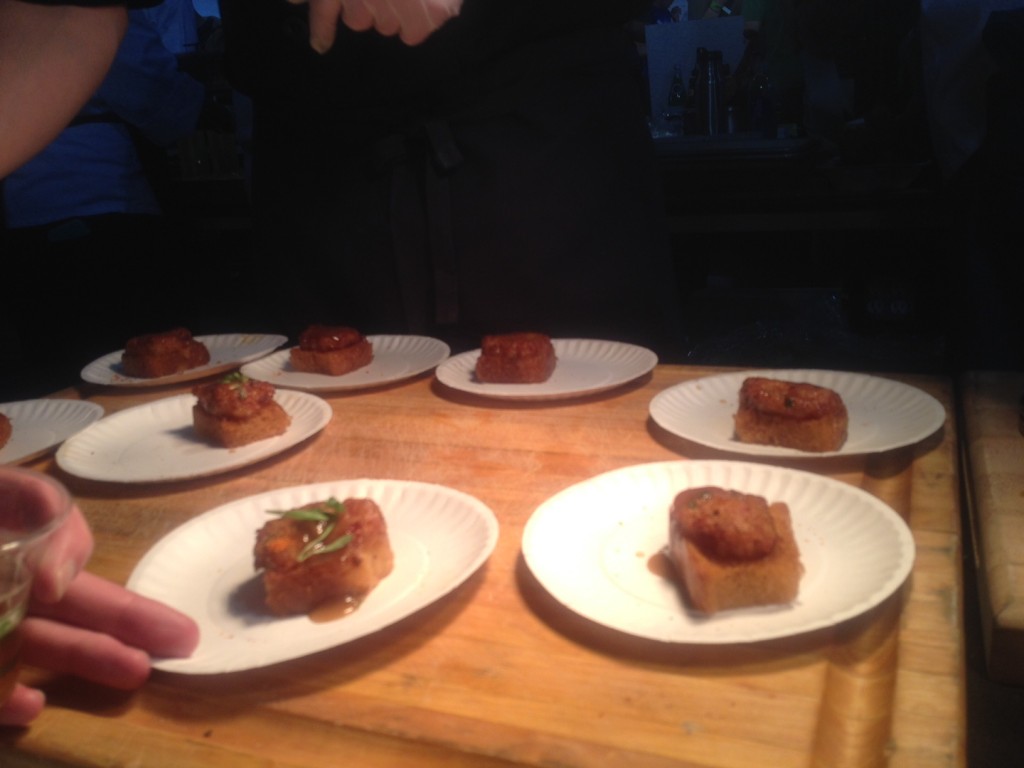 Below is the official list of participants in yesterday's festival.
The Bacon
Blackbelly Catering, Cafe Bar, Cap City Tavern, Central Bistro and Bar, Colt & Gray,Denver Bacon Company, DiFranco's, Fuel Cafe, Gaetano's, Glaze: The Baum Cake Shoppe, Humboldt, Ignite!, Jax Fish House, Kachina Grill, Leaf & Crumb, Little Man Ice Cream, Lola, Lucky Pie, Oskar Blues, Project Angel Heart, Russell's Smokehouse, SALT, Second Home Kitchen + Bar, Tender Belly, The Corner Office Denver, The Mainline Alehouse, The Rocky Mountain Institute of Meat and Amerigo Delicatus, Trillium, Twelve Restaurant, Uno Mas, Wazee Supper Club, Whole Foods
The Beer
AC Golden Brewing Company, Avery Brewing Company, Boulder Beer, Colorado Cider Company, Crazy Mountain Brewing Company, Crooked Stave Artisan Beer Project, Denver Beer Co, Diebolt Brewing Company, Dry Dock Brewing Company,Elevation Beer Co., Epic Brewing Company, Funkwerks, Grand Lake Brewing Company, Great Divide Brewing Co, New Planet Beer, Odell Brewing Company,Odyssey Beerwerks, Oskar Blues Brewery, Our Mutual Friend Malt & Brew, Pateros Creek Brewing Company, Renegade Brewing Company, River North Brewery, Ska Brewing Company, Strange Brewing Company, Wit's End Brewing Company,Wynkoop Brewing Company