No Comments
Viru Pilsner – A. Le Coq Brewery, Estonia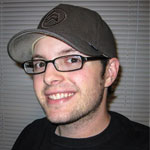 ABV: 5.0%
IBU: N/A
On a normal trip to my local liquor emporium, I stumbled upon a strange sight in one of the back coolers. Upon gazing, I see "Viru, beer from Estonia!". My first thought was "where the hell is Estonia? Eastern block, maybe?" My next thought: "Well, I don't think I've ever had a European beer from outside of Belgium, so let's give it a whirl!"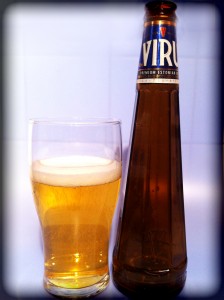 I'll admit, one of the reasons I bought this was due to the bottle. Apparently, Viru has been using the distinctive pyramid style for their bottling for quite some time, and some quick research unveiled that the eye-catching design works really well.
Not knowing what to expect, I caved and brought home a four-pack. Popping one of the bottles open and pouring unveiled one of the clearest, most pale bodies I've ever seen. Even more so than that of the fancy Keystone Light. The sudsy head dissipated quickly, and I was left with a glass that was only ¾ full. Puzzled, I tried pouring more, but alas there was none. Feeling like some sort of black magic had evaporated my beer before I got to even try it, I peered at the bottle: 10.1 fluid ounces. Well damn, that was surprising, but I figured it was just that good that you were forced to savor the flavor.
Accompanying the sweet and grainy nose was a taste that was incredibly light. Crisp, malty, and…. well, that's about it. I can see why they need the unique bottle design: there isn't that much unique about the contents. I'll submit that it was quite easy to drink, but sadly, it's fairly unremarkable. Would drink again, but not at the premium price point due to it being from somewhere many people haven't even heard of (yes, I asked around).
This proved to be a learning experience: I learned that Estonian beer is fairly boring, and I learned that Estonia is a country in northeastern Europe, south of Finland. But hey, at least I've got some cool bottles now.
Cheers,
-Andy