#law Archives – PorchDrinking.com
July 19, 2017 | Danny King
When I was offered an internship for the summer at the Prosecutor's Office in a small county tucked away in the fingers of Michigan, I immediately knew my summer reading had to include Anatomy of a Murder. Anatomy of a Murder has long been hailed as one of the best examples of how law & order actually work. Besides that, it was supposed to be damned entertaining. I've spent the last two months learning the ins and outs of prosecuting a case both in the courtroom and through the eternal, if overly elaborate, wisdom of Robert Travers (aka former Michigan Supreme Court Justice John D. Voelker) and his Trout-obsessed country lawyer in Paul Biegler.
March 23, 2015 | Jess Baker 2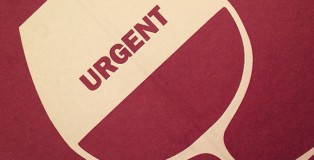 If you're reading PorchDrinking.com, then you're likely well aware the craft beer industry is killing it in the U.S. The Brewers Association says the industry hit $19.6 Billion in retail and took hold of 11 percent of the volume share in 2014 — the first double digit share ever.
While the success stories are widely reported and cheered, including West Virginia's legislature passing a law earlier this month to allow state breweries to offer samples, lawmakers in several states are right now debating proposals that could significantly impact how beer-loving residents and visitors legally consume and buy craft beer. While there are smaller legal issues around the nation, the heated debates in Florida, Georgia, Kentucky and Texas are the ones we're watching very closely right now. Here's why.